"So, cool as a lord, the old Galahad walking out to the road, with plastic raincoat hanging on the arm, and the eyes not missing one sharp craft that pass, bowing his head in a polite 'Good evening' and not giving a blast if they answer or not. This is London, this is life oh lord, to walk like a king with money in your pocket, not a worry in the world."
– Sam Selvon, The Lonely Londoners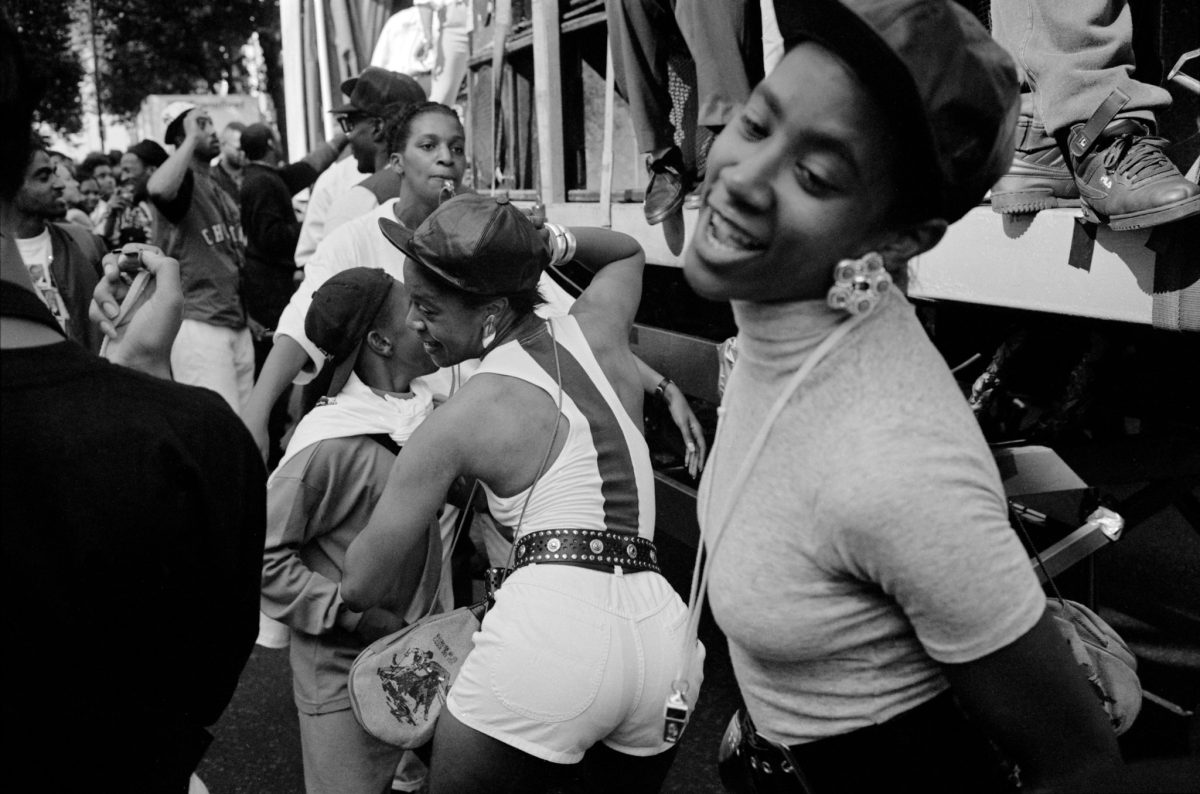 For over four decades before photographer Peter Marshall was at London's Notting Carnival in 1992, migrants from the Caribbean to Britain had been celebrating their lives and culture, enduring inequality and waiting to be heard.
The HMT Empire Windrush is remembered for bringing one of the first large groups of post-war West Indian immigrants to the United Kingdom. The ship carried 1,027 passengers and two stowaways on a voyage from Jamaica to London in 1948. Of these, more than 800 passengers gave their last country of residence as somewhere in the Caribbean. The ship's arrival symbolises the generation of Commonwealth citizens who came to live in Britain between 1948 and 1971. Many found rooms in and around Notting Hill. The area's first carnival took place in 1966.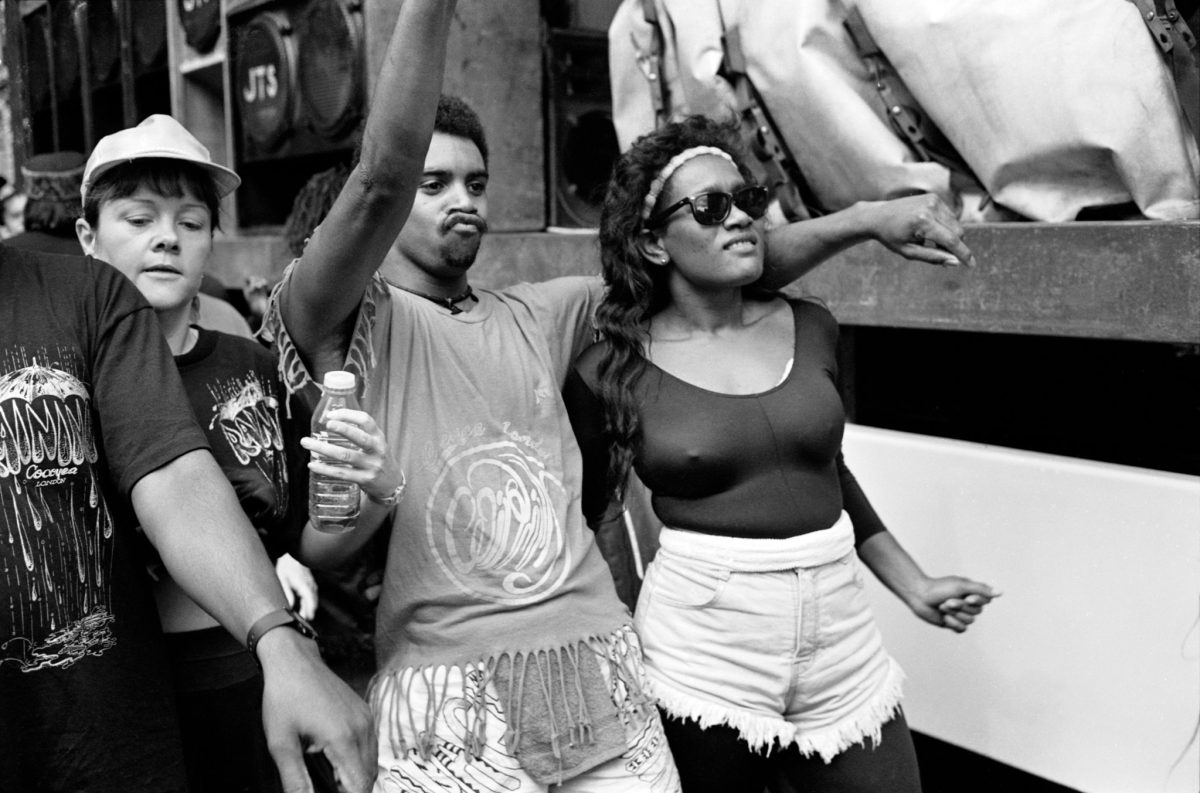 Black voices were fighting to be noticed in the 1960s. In 1965, Martin Luther King was arrested on a Civil Rights protest in Selma, Alabama. When protests were banned, King led 25,000 civil rights protesters in Montgomery, Alabama. On 21 February that year, Malcolm X was shot dead in Harlem. On August 11, sparked by the arrest of black civilian by white police, The Watts riots in South Central Los Angeles  began. Lasting six days, 34 died, over 1000 injured, and there were 4,000 arrests.
In London, the Caribbean Carnival was born. Originally held in several halls round London, it was a showcase for Caribbean talent beneath the slogan, 'A people's art is the genesis of their freedom'.  "Notting Hill Carnival took off in 1965, but we cannot forget the effect that the murder of Kelso Cochrane (1959) had on the whole community of Notting Hill after the race riots in 1958/1959," says Pearl Connor-Mogotsi.
There was much work to be done. Three miles to the east, the stuff colour bar at Euston Station was ended. Although it was an 'unofficial' policy, Asquith Xavier, a train guard from Dominica, was refused a job at the London rail terminal because of his colour. Managers overturned the ban and he got the job.