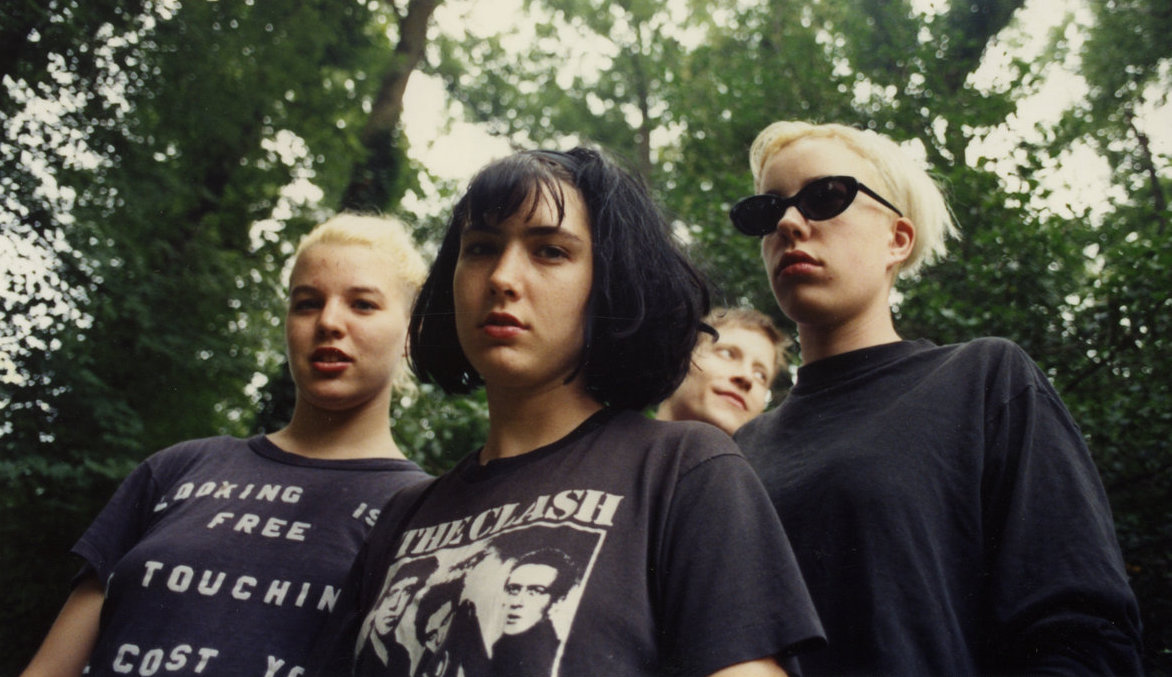 Three years ago, Boston mayor Marty Walsh declared April 9th "Riot Grrrl Day" throughout the city, with a proclamation stating, "the Riot Grrrl philosophy has never felt more relevant, with misogyny still rampant in many cultural spaces." In terms of misogyny run rampant, 2015 can seem almost quaint compared to now. While far too many things have not changed, or have worsened, since then—and since the early nineties Pacific Northwest 3rd-wave-feminist punk revival—by one significant measure, the Riot Grrrl movement has had a major impact on the culture.
There are more female-led rock bands than ever before. And as Fender guitars found in a recent study, half of all new guitar players in both the US and UK are women, a phenomenon they attribute to Taylor Swift's popularity, but which is far better explained by the long-term effects of bands like Bikini Kill, Bratmobile, Sleater Kinney, Babes in Toyland, etc. and the explosion of the Riot Grrrl-inspired Rock Camp for Girls worldwide since its beginnings in Portland in 2001.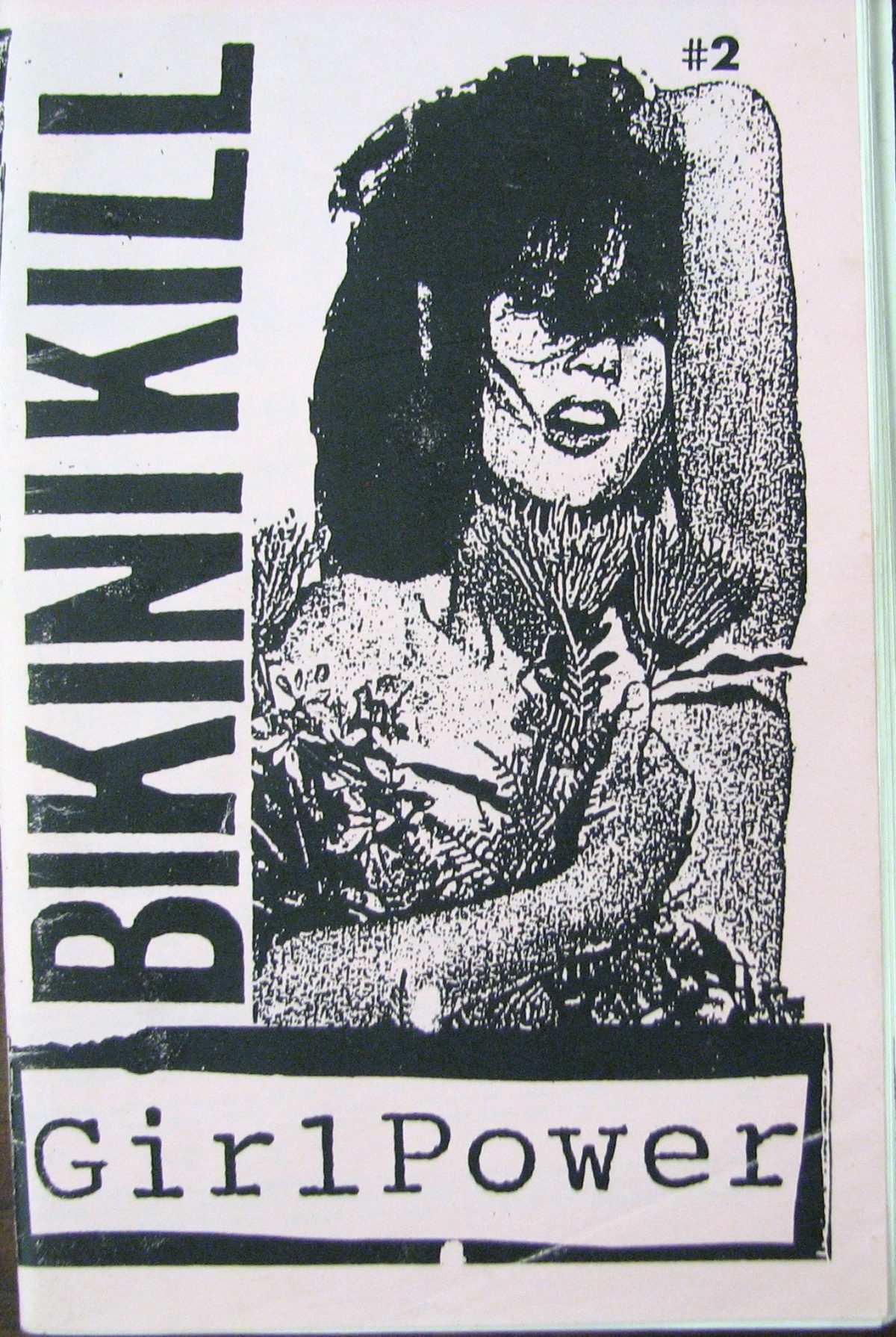 From its start in 1991 with Kathleen Hanna's "Riot Grrrl Manifesto," published in issue 2 of the Bikini Kill zine, the movement promised a revolution. It delivered with bands in every major city, zines, journals, posters, and major media attention. "BECAUSE us girls crave records and books and fanzines that speak to US that WE feel included in and can understand in our own ways," wrote Hanna, "BECAUSE we wanna make it easier for girls to see/hear each other's work so that we can share strategies and criticize-applaud each other. BECAUSE we must take over the means of production in order to create our own meanings."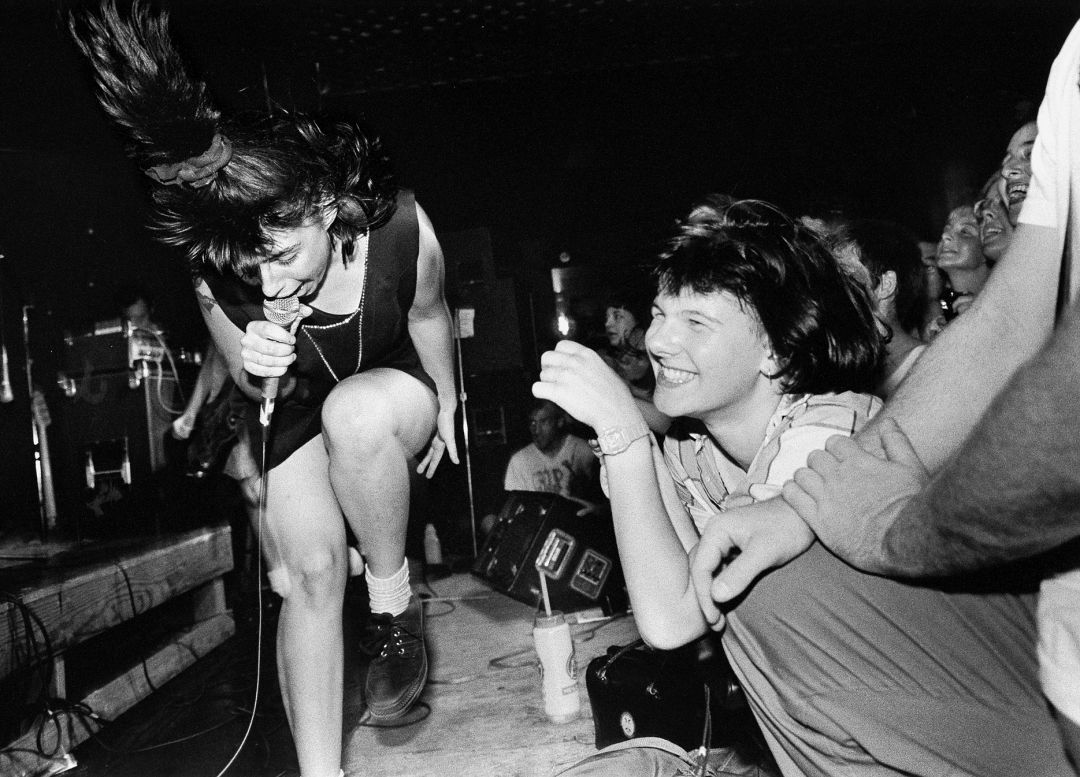 "In a way," Rachel Smith wrote on the 20th anniversary of Hanna's manifesto, "the most radical shift in the wake of Riot Grrrl is also the simplest: It changed our attitude about who could be on stage. Today, women in rock music are commonplace enough to seem, if not equally represented, at least unremarkable. But 20 years ago, the idea that young women deserved to play an active role anywhere in pop culture seemed truly radical."
Hanna and her compatriots picked up a fight that began 15 years earlier with the Runaways and Joan Jett, who was told by her first guitar teacher, "girls don't play rock and roll." (Jett collaborated with Bikini Kill in 1994). There have always been women in punk, but they have also—as Jett and other 70s female punk icons have said—faced violence and sexist abuse in the movement. Riot Grrrl went on the offense, its ethos summed up in Hanna's demand, "Girls to the front," a literal command she issued at shows.
As Hanna remembers in a 2015 interview with Makers, her primary motivation was "to end violence against women," in punk rock and everywhere else. Music was the best means of disseminating the message. "I had to tell other women that feminism still existed. If [girls] couldn't see how easy it was to play the bass, then how are they going to start their own bands?" They saw, and they did, by the thousands.