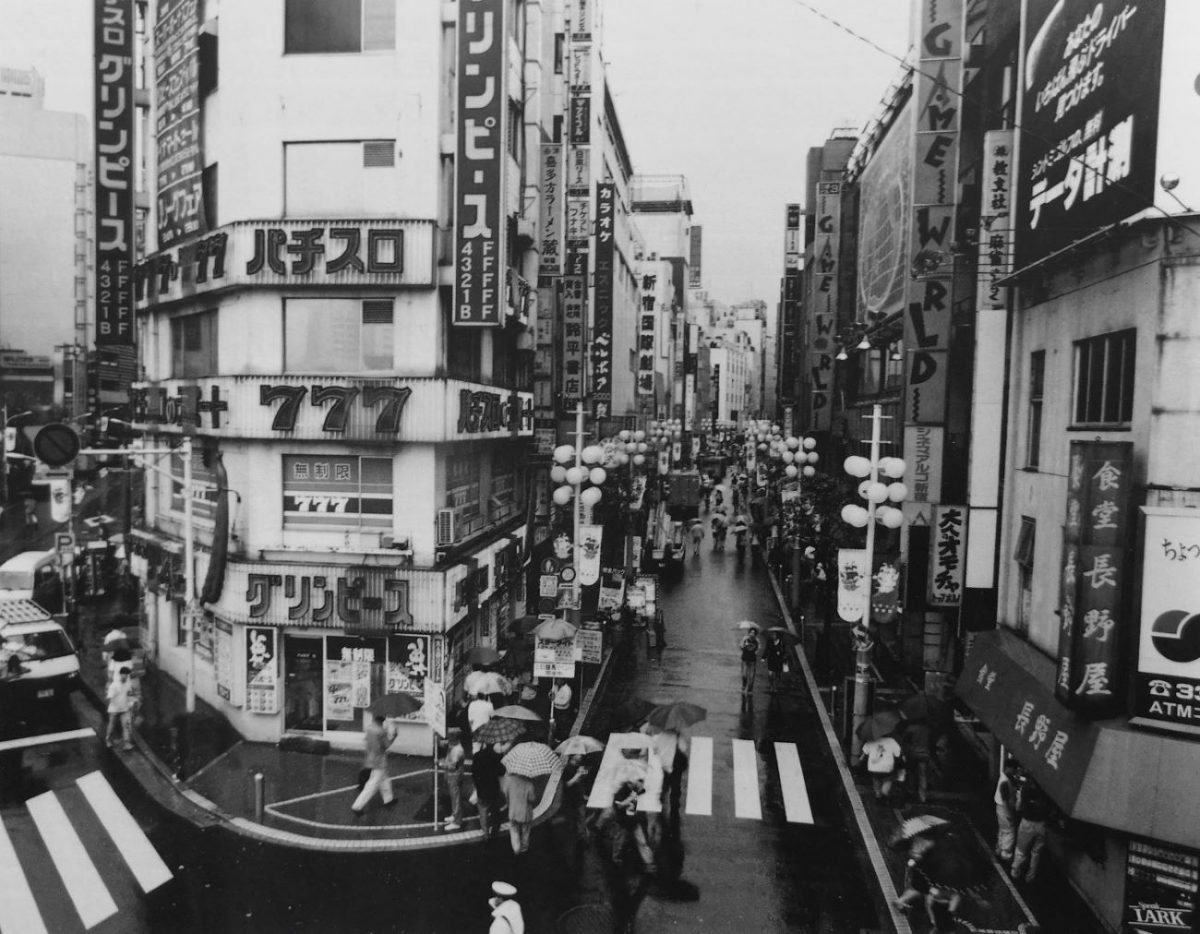 Nobuyoshi Araki was born in Tokyo on the 25th May 1940. He was five years old when the Americans "spent two billion dollars on the greatest scientific gamble in history" and dropped a couple of nuclear bombs on Hiroshima and Nagasaki in August 1945. 100,000 people were turned to ash in a matter of seconds.
In 1959, Araki studied film and photography at Chiba University. He graduated in 1963. His graduation film Children in Apartment Blocks gave Araki the idea for his first photographic work Satchin (1964) which focussed on school children during the Tokyo Olympics. Young school children making sense of their world as something momentous and historic was happening all around them. Just as Araki had tried to make sense of what happened to Japan in 1945.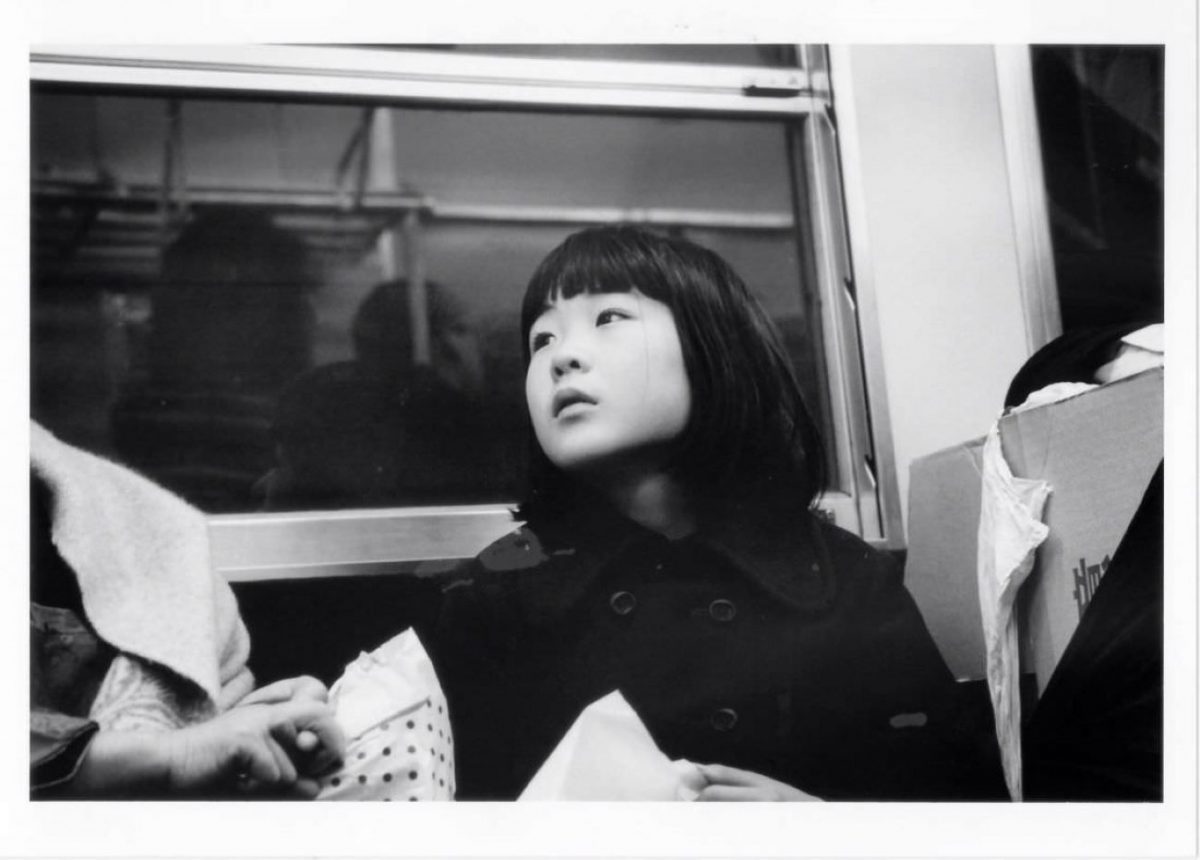 The sense of death as an ever-present shadow was reinforced when Araki's father died in 1967. His father died just before Araki met Yōko Aoki, whom he married in 1971. These two events became the poles of sex (love) and death by which Araki framed much of his work.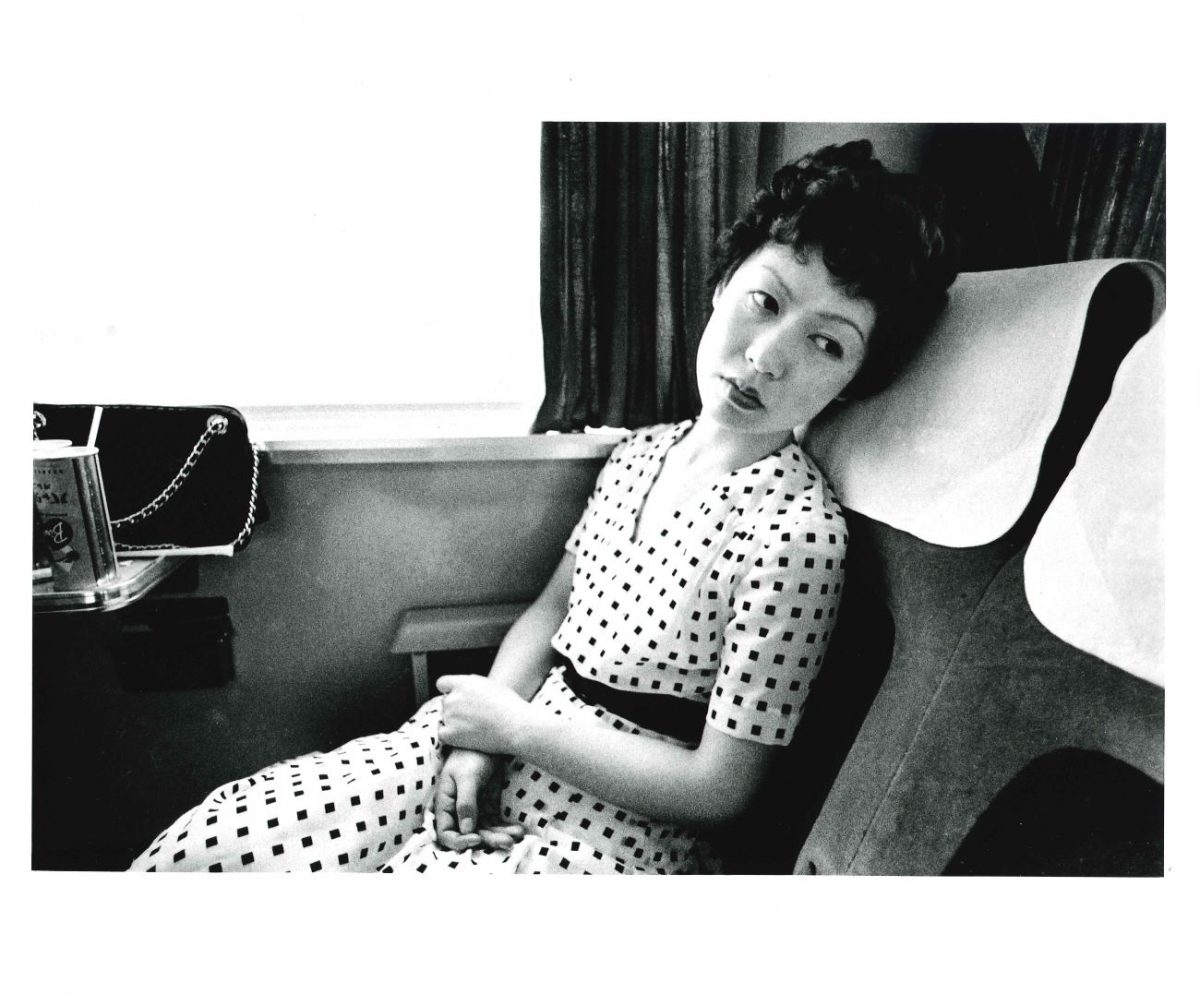 His first major project Sentimental Journey (1971) documented his honeymoon with Yōko. This was an explicit and revealing series of photographs depicting all aspects of the couples' life. Yōko's acquiescence to be photographed naked at moments of intimacy possibly led Araki to think this was how all women would work with him.
As photographer Richard Kerns once remarked, erotica is the collaboration of photographer and model. This collaborative relationship proved difficult for Araki especially in more recent years. The model KaoRi stated in 2018 that Araki forced her into situations without her consent which she "had no control over". Situations that Araki's "wife used to accept."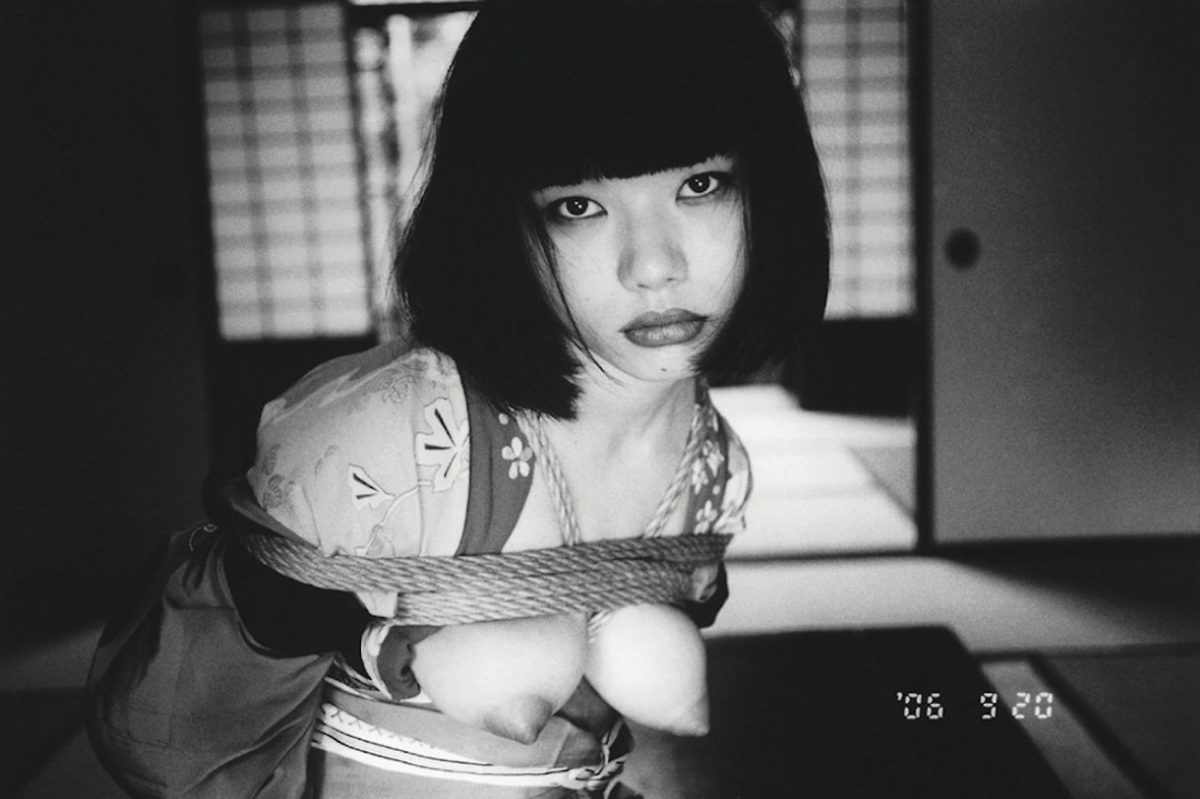 Araki shrugged-off such allegations with "woman is photography… women teach you how the world goes around."
I tie women's bodies up because I know their souls can't be tied. Only the physical self can be tied.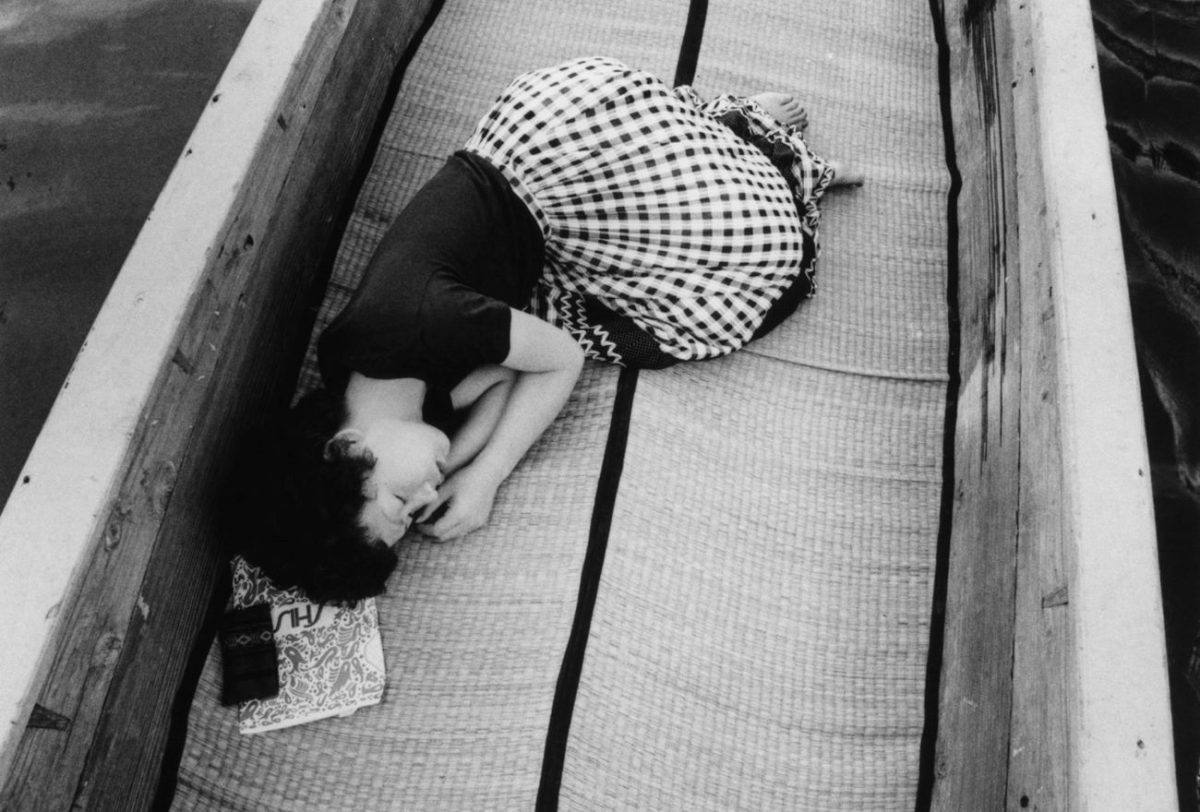 Yōko was Araki's muse. She was, he claimed, the reason he became a photographer. He documented their life together and most poignantly in Winter Journey the events leading up to her death from ovarian cancer in 1990.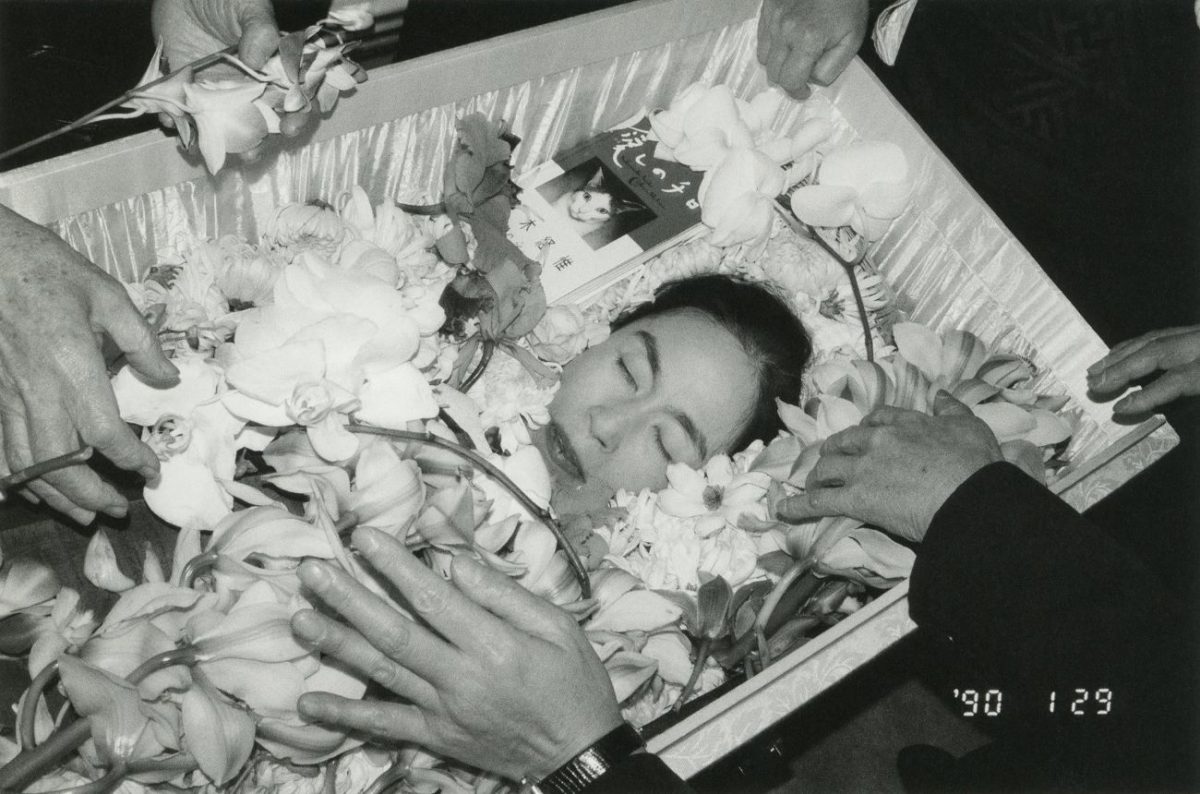 The nuance of Winter Journey contrasted starkly with Akari's exploration of the Shinjuku sex trade during the 1980's in Tokyo Lucky Hole which was published the same year. Tokyo Lucky Hole presented image of naked women with a black circle covering their genitalia. Araki pushed against this type of censorship in his later work, placing a flower, or sometimes a toy, or jewellery over or in a woman's genitals, suggesting here is the source of all life and creativity. Men are cast as toy plastic dinosaurs to be used or discarded.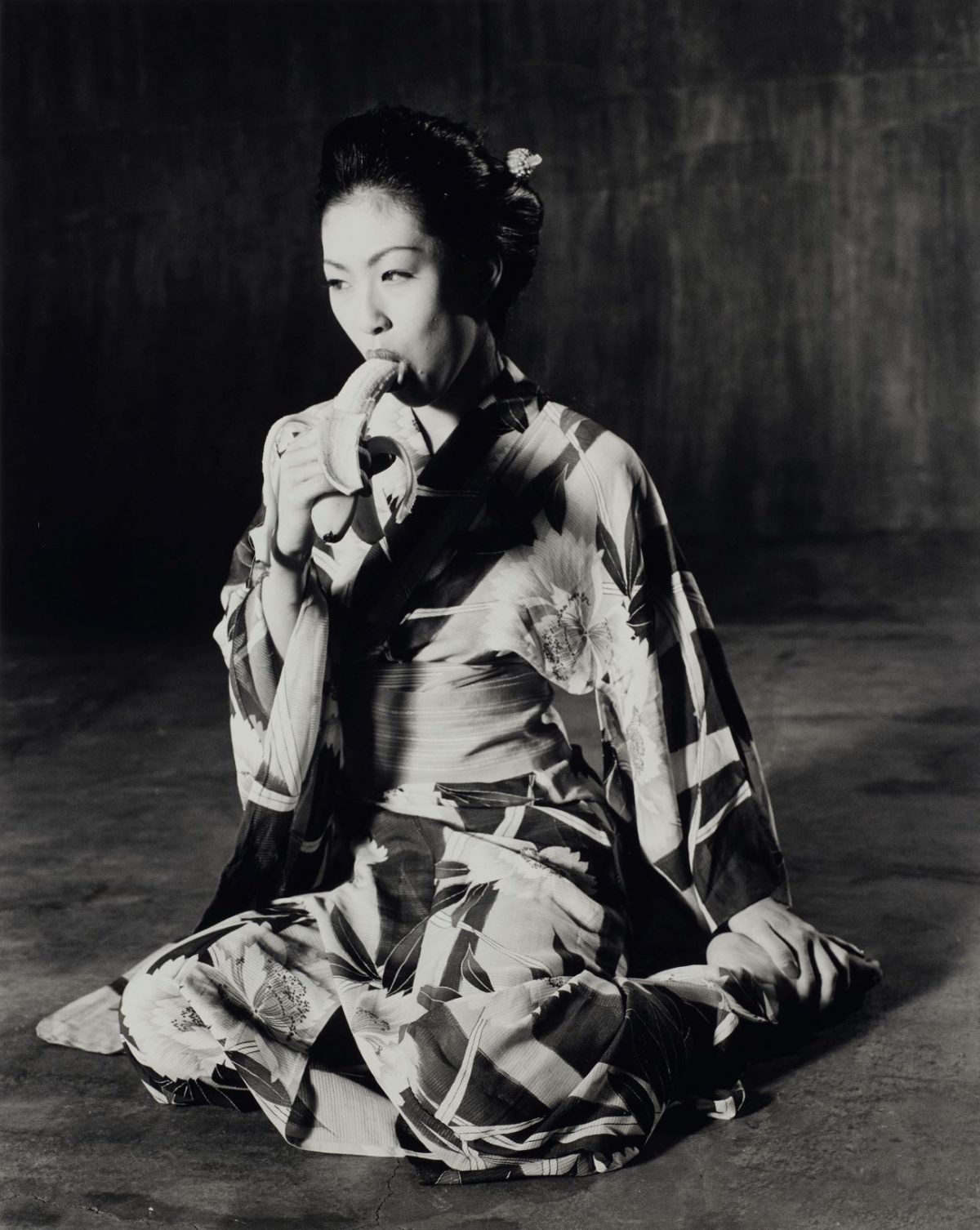 Since Yōko's death, Araki's photographic output increased dramatically. By some estimates, he has published over 500 photographic books. While best know for his erotica, Araki's work includes documentary, street photography, and nature (flowers, fruits, animals). Now blind in one eye, a survivor of prostate cancer, Araki continues to live his life through the viewfinder, his photographs are journal entries, a diary that brings together the past, present and future.
Photography is about a single point of a moment. It's like stopping time. As everything gets condensed in that forced instant. But if you keep creating these points, they form a line which reflects your life.