"To me, punk rock is the freedom to create, freedom to be successful, freedom to not be successful, freedom to be who you are. It's freedom" – Patti Smith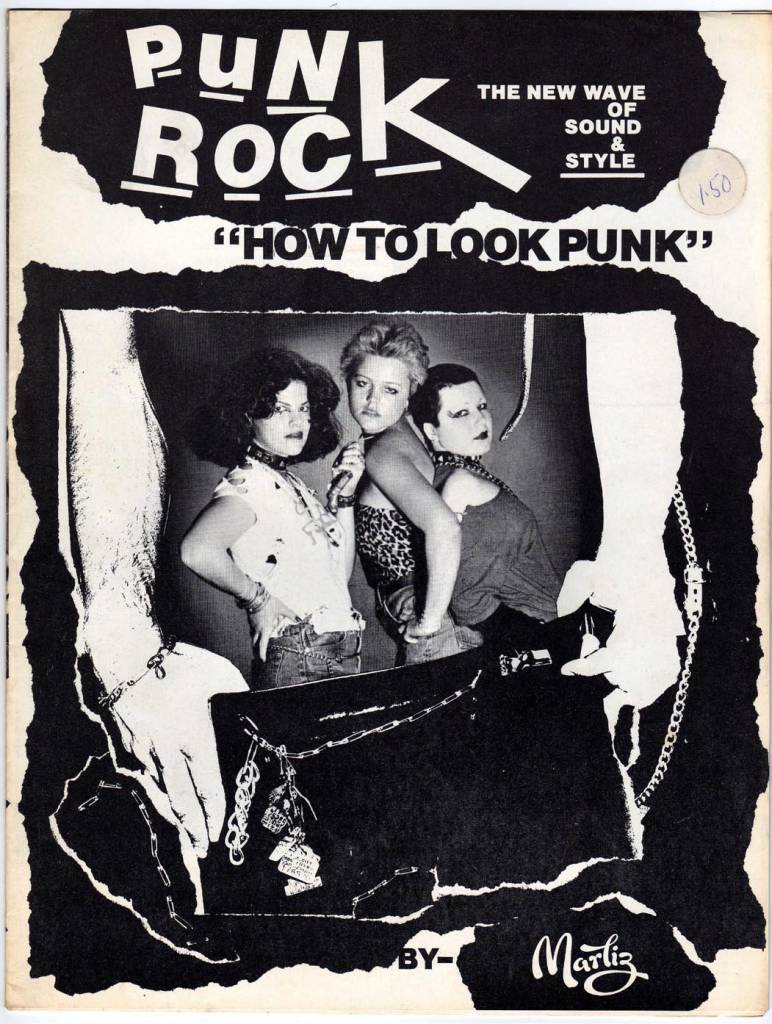 Entry to the world of punk seemed pretty cheap: self-cut hair and heroin. If that was too expensive: glue and paint. But punk always had a hard commercial edge. Malcolm McLaren and Vivienne Westwood were no altruists. Punk sold. And that meant getting the punk look. You too could look rebellious, anarchic and stick two fingers up to everyone else by, er, looking like whatshisface off the telly.
And so to this remarkable 1977 handbook, which will teach anyone – yeah, even you – how to look like a punk.
That's a young Belinda Carlisle on the cover. She married a scion of Hollywood royalty who worked for Ronald Reagan's 1979 presidential campaign. How punk is that?
God Save the Queen!