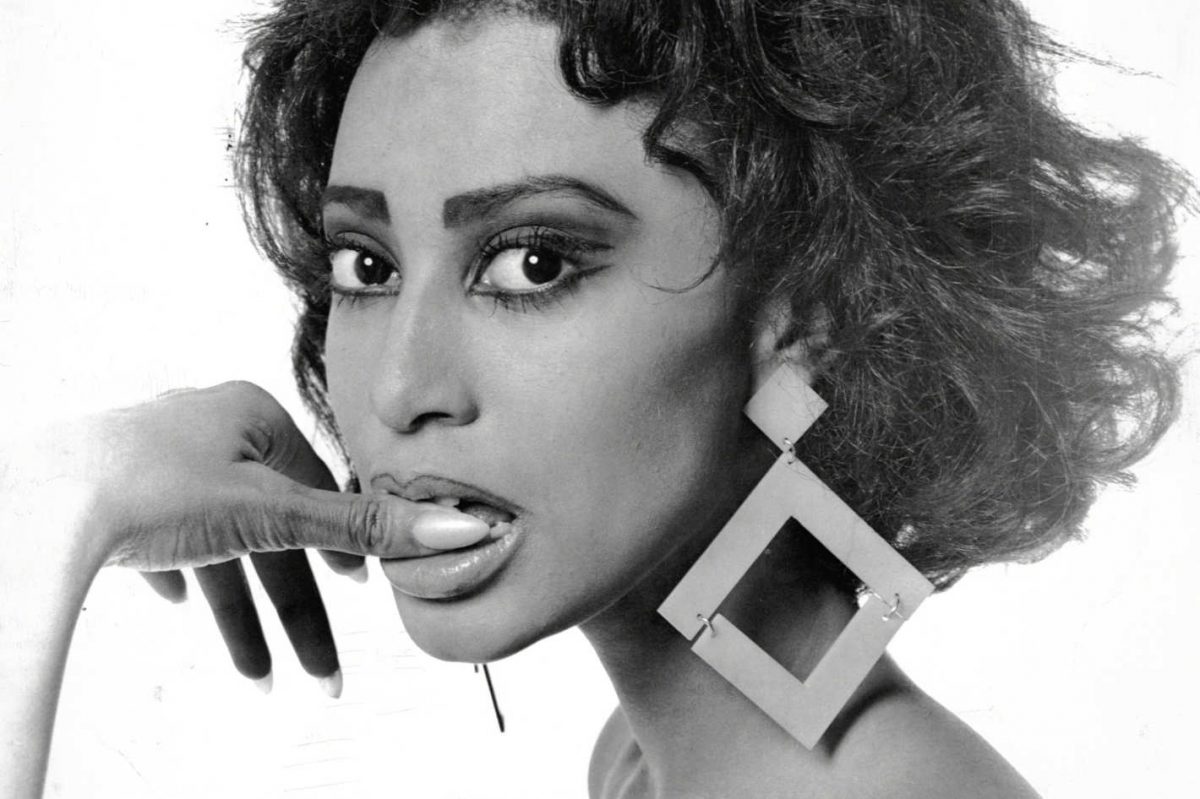 Intent on becoming famous from her early teen years, Donyale Luna, the first black supermodel, succeeded wildly not only on the strength of her exotic looks but also her eccentric, self-fashioned personality. Born Peggy Ann Freeman in Detroit, she first adopted her alter ego while in high school, where she was known, one relative recalled, as a "very weird child… living in a wonderland, a dream." Fittingly, her modeling career eventually brought her into the orbit of Surrealist artists and filmmakers like Salvador Dalí and Federico Fellini.
Luna was discovered in Detroit by photographer David McCabe in 1963, who happened to be in town taking pictures of Fords. "I was struck by this almost 6-foot-tall beautiful girl—around 14-years-old at the time—wearing her Catholic uniform." (She was actually 17 at the time.) McCabe invited her to look him up in New York and the following year, she did, moving to the city and signing an exclusive one-year contract with Richard Avedon.
Just to mention a few of her screen credits, she would go on to become a dreamlike presence in Jean-Christophe Averty's 1970 documentary A Soft Self-Portrait of Salvador Dalí, Fellini's 1969 Satyricon, and Michael Lindsay-Hogg's The Rolling Stones Rock and Roll Circus, "during which she was rumored to have had an affair with the Stones most fragile member, Brian Jones," writes Phillippa Burton at Dazed. In her "small but unforgettable part" in Fellini's film, "her character's vagina becomes the only source of fire in the village."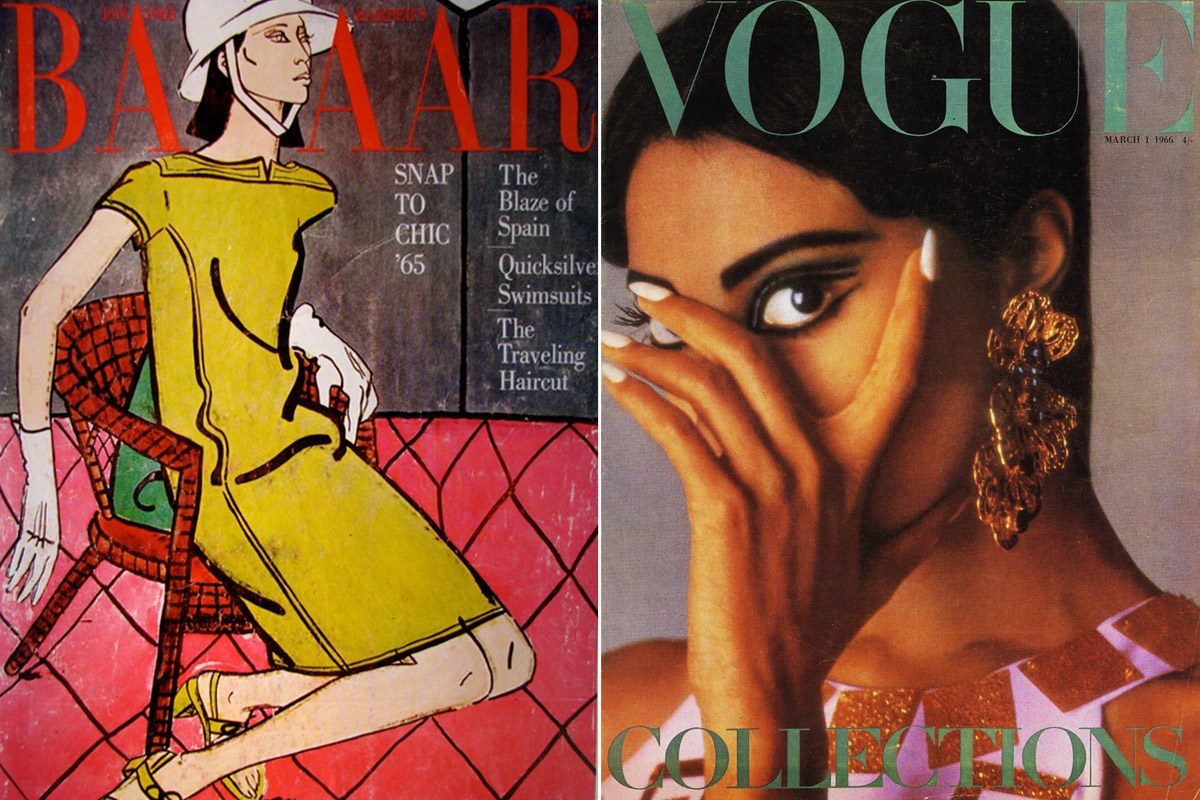 Before her appearances in high-profile arthouse films, Luna was profiled by Time, graced the cover of UK Vogue in 1966—the first black woman to do so—and appeared, in an illustration that considerably lightened her complexion, on the cover of an Avedon-edited issue of Harper's Bazaar in 1965. Inside the magazine, Avedon "took the opportunity to change fashion history," notes Len D. Henry at Delectant, "giving Luna star status, featuring her in 11 full-page photos wearing clothes by Rudi Gernreich, Paco Rabanne and James Galanos."
This proved too much for American readers, especially in the South, where businesses called to pull their ads and readers canceled their subscriptions, pushing William Randolph Hearst to "express his displeasure to then editor Nancy White." Even Luna's UK Vogue cover used a photo in which she covered half her face with her hand, reportedly chosen, "so as not to offend the magazine's regular readership," Formidable Mag suggests. In the US, Avedon recalled, "for reasons of racial prejudice… I was never permitted to photograph her for publication again."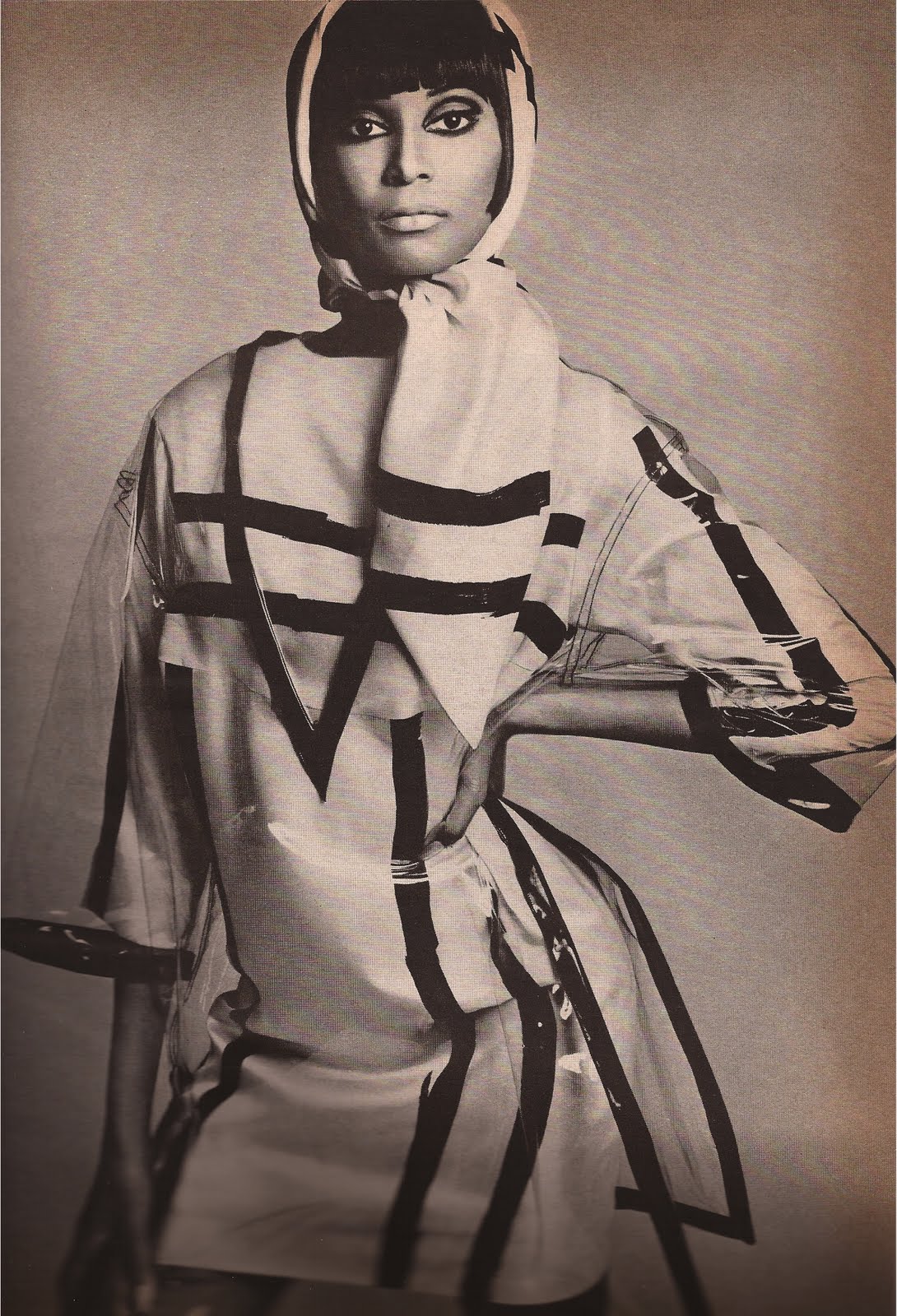 Donyale Luna by Richard Avedon
Luna moved to London at the end of '66, after a spell in Bellevue Hospital following a nervous breakdown. In New York, she had been embraced by Andy Warhol and the Factory scene (and sat for one of Warhol's screen tests); the New York fashion world took to her immediately. But she was shocked by what she saw as the outrageous hypocrisy and decadence of the city. And like many African American artists in the 60s, she found Europe far more welcoming than her home country, though she did, eventually, appear in the pages of US Vogue in 1968.
In London, she was "so feted," Formidable writes, "that in the documentary London is a Swinging City (1967), she alone represents the film's idea of the most swinging model of the time." "In Rome she was loved very much," remembers her husband, photographer Luigi Cazzaniga. "Rome was very good to her." Other black models like Beverly Johnson and Iman began to build careers in the fashion world thanks to the barriers Luna had helped break down.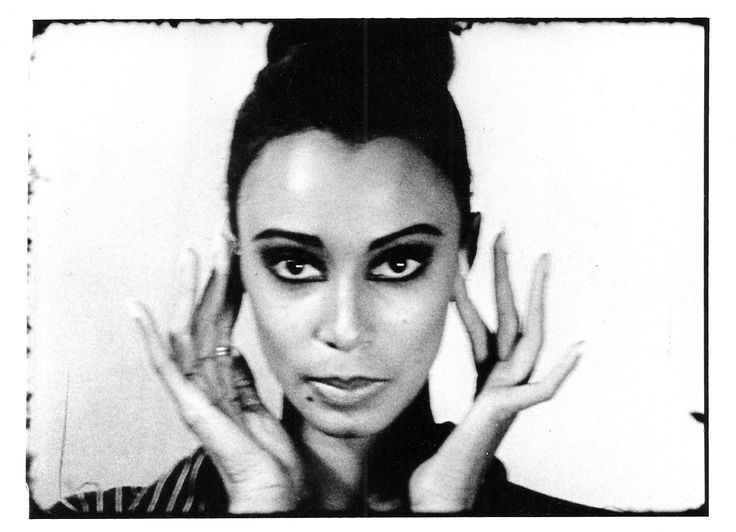 Still from Donyale Luna's screen test for Andy Warhol
But she had no desire to play a role in the Civil Rights movement. She was evasive when asked about her heritage. In a 1968 New York Times interview with journalist Judy Stone (titled provocatively, "Luna, Who Dreamed of Being Snow White"), she brushed aside a question about how her status might open doors for other black actresses: "If it brings about more jobs for Mexicans, Asians, Native Americans, Africans, groovy. It could be good, it could be bad. I couldn't care less."
This attitude did not endear her to many, and her propensity for self-invention and disdain for professional standards—some of the very qualities that the avant-garde art world embraced—hurt her reputation in the fashion industry. Donyale, Burton writes, "waxed lyrical about LSD in interviews and had a habit of not wearing shoes." She told people she was from Mars, took to crawling down runways like a cat, and died at age 33 of an overdose.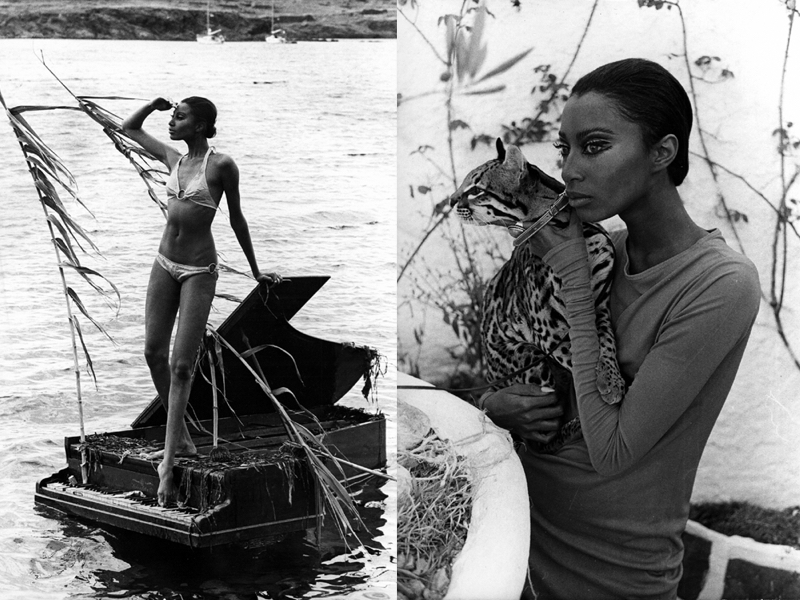 Donyale Luna poses with Salvador Dalí's grand piano and ocelot
She didn't fit the mold of a respectable pioneer and was forgotten by the public for years. But she has since become a cult figure. Her "groundbreaking legacy," one fan comments, has been "primarily remembered by the African American community, the very community she sought to distance herself from her whole life." To learn all there is to know about her life, follow the detailed, comprehensive Donyale Luna Blog.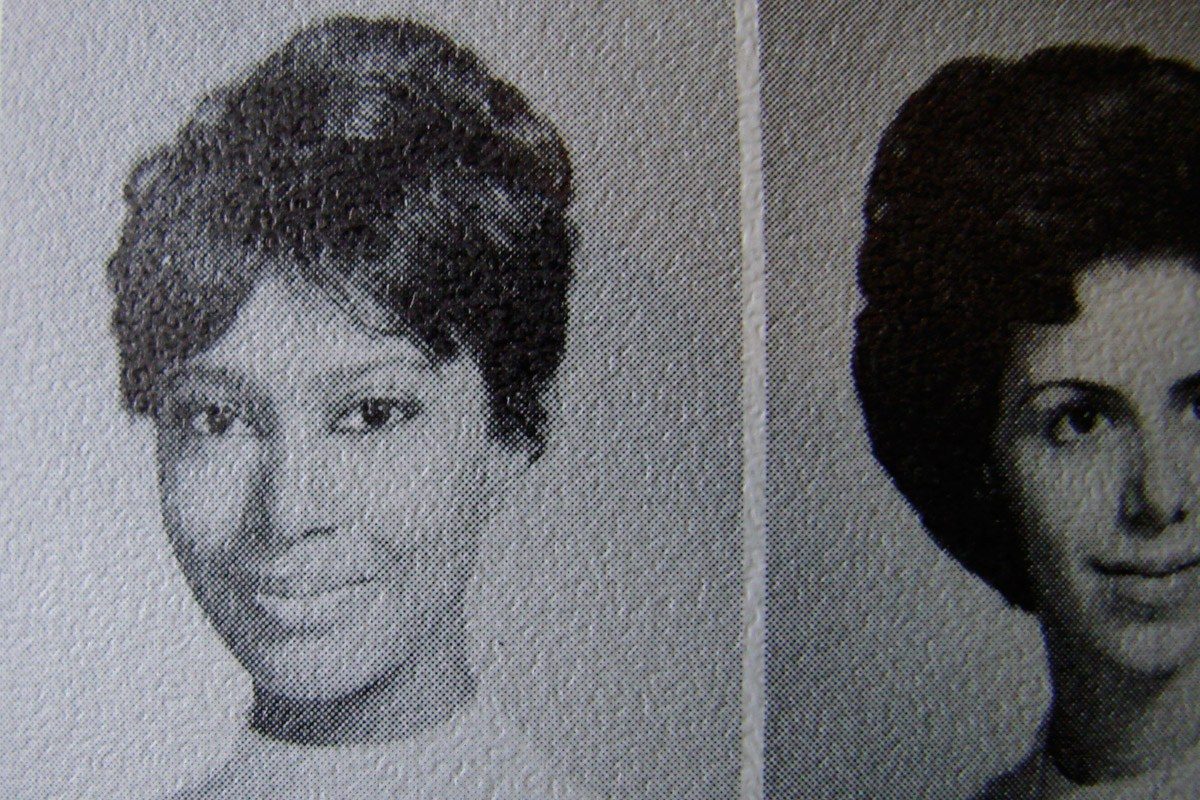 Donyale Luna's high school yearbook photo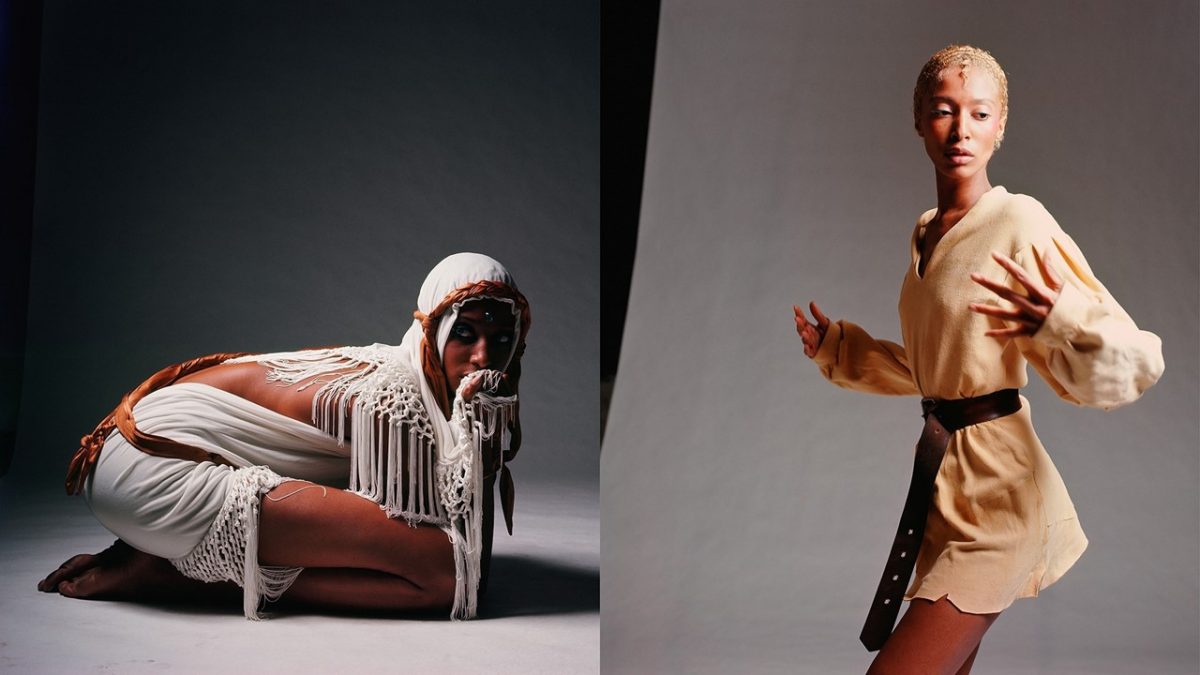 Previously unpublished photos from Luna's 1968 US Vogue shoot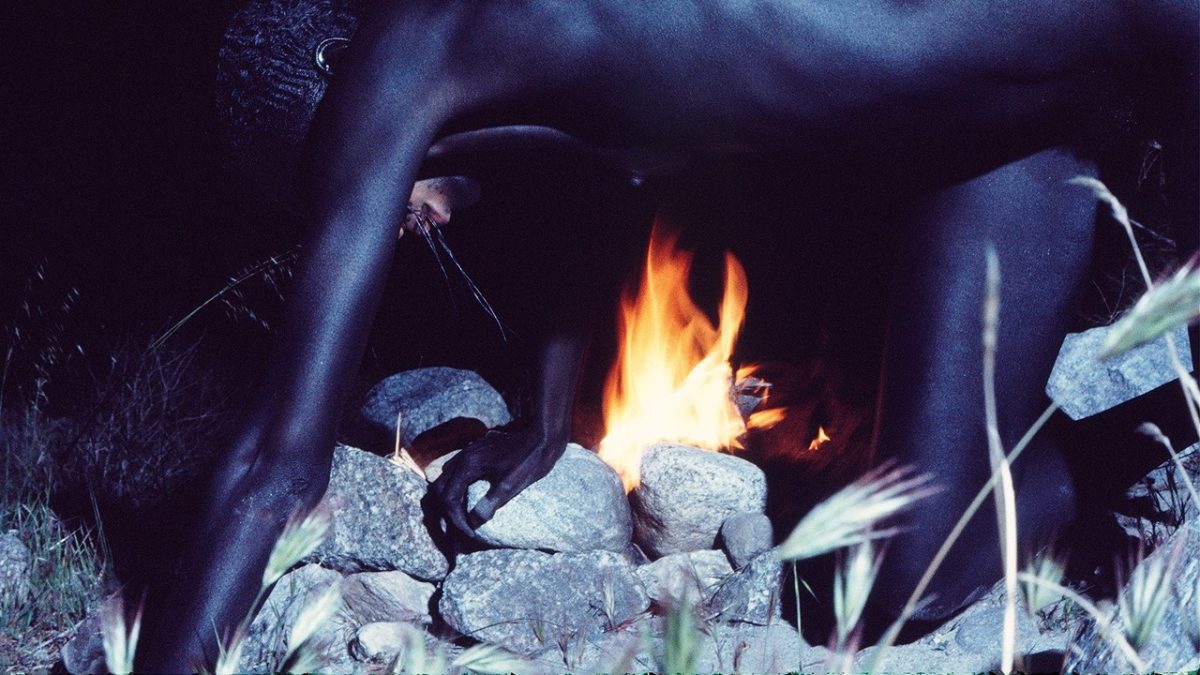 1975 Playboy shoot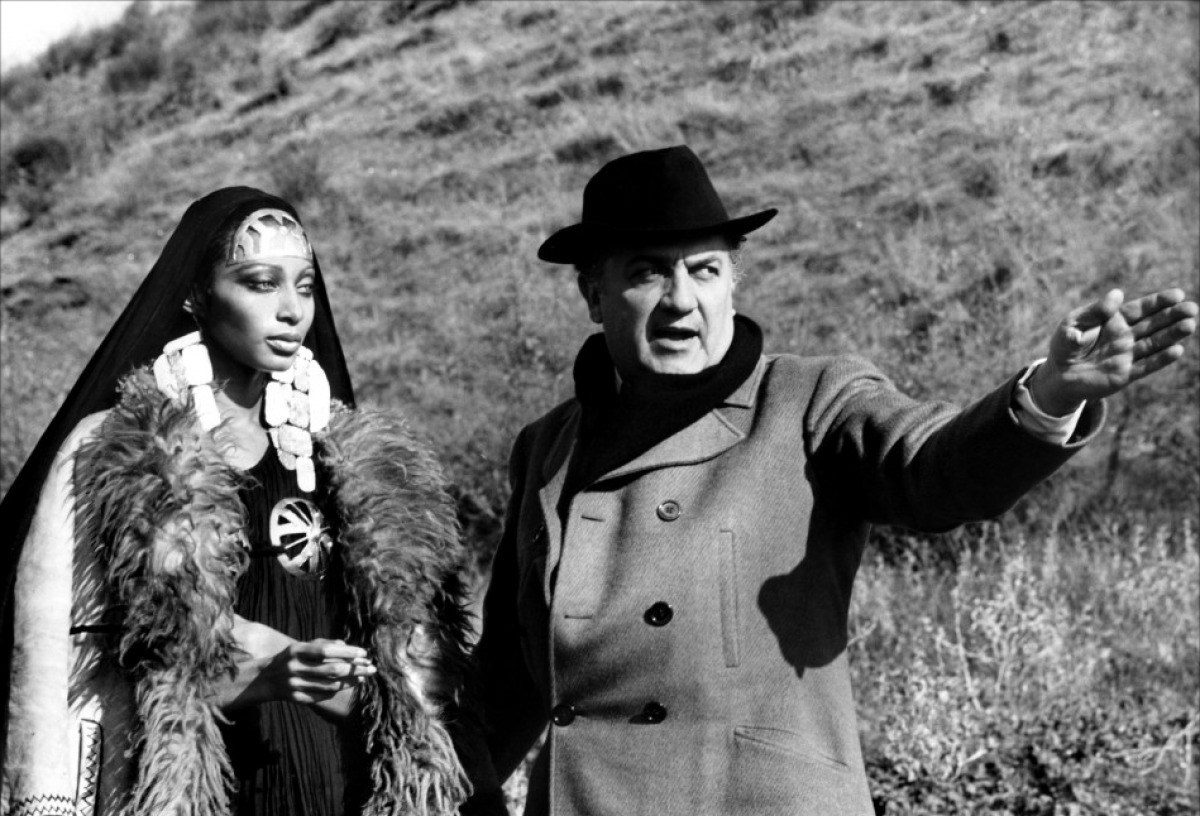 Donyale Luna and Federico Fellini filming Satyricon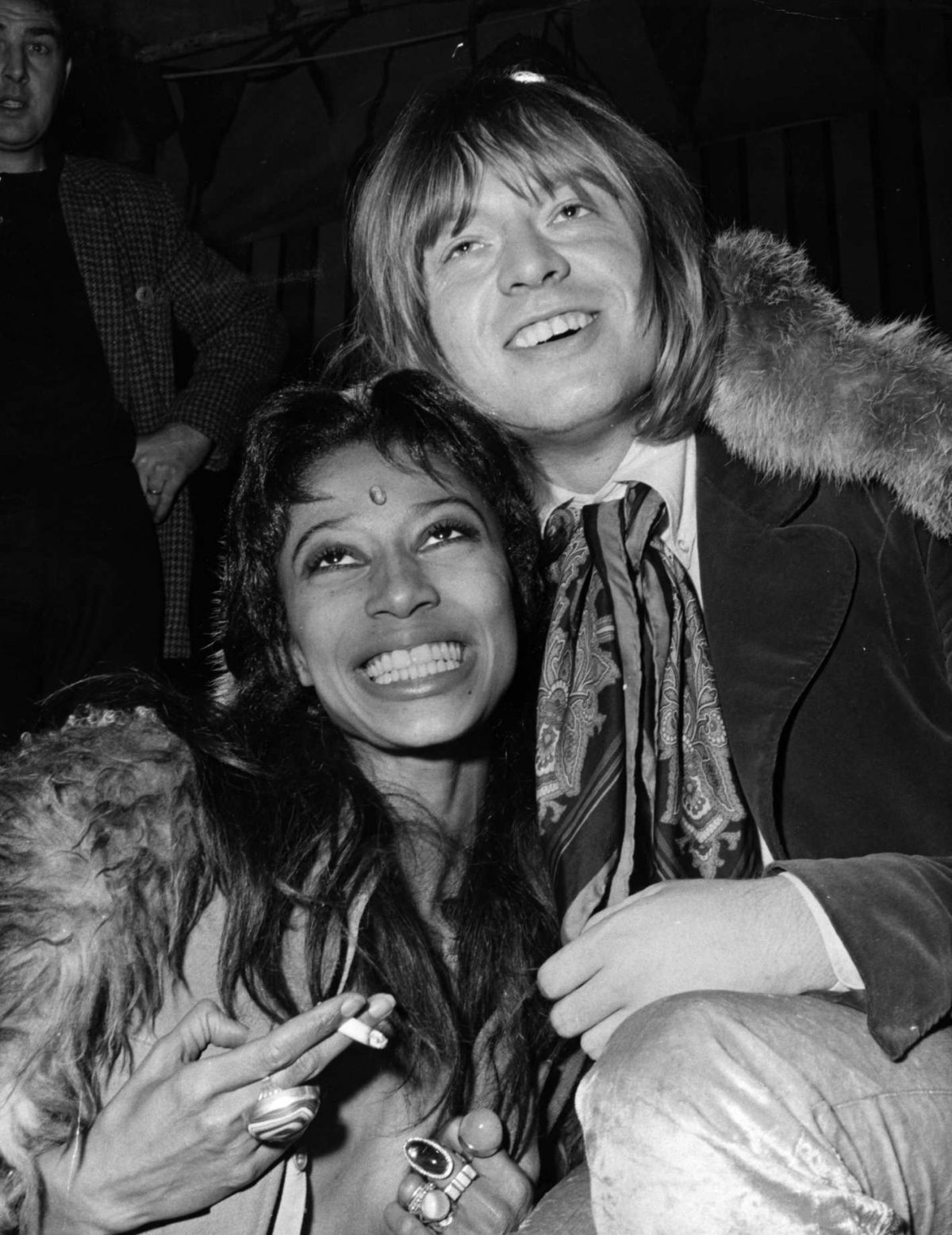 Donyale Luna and Brian Jones in 1968