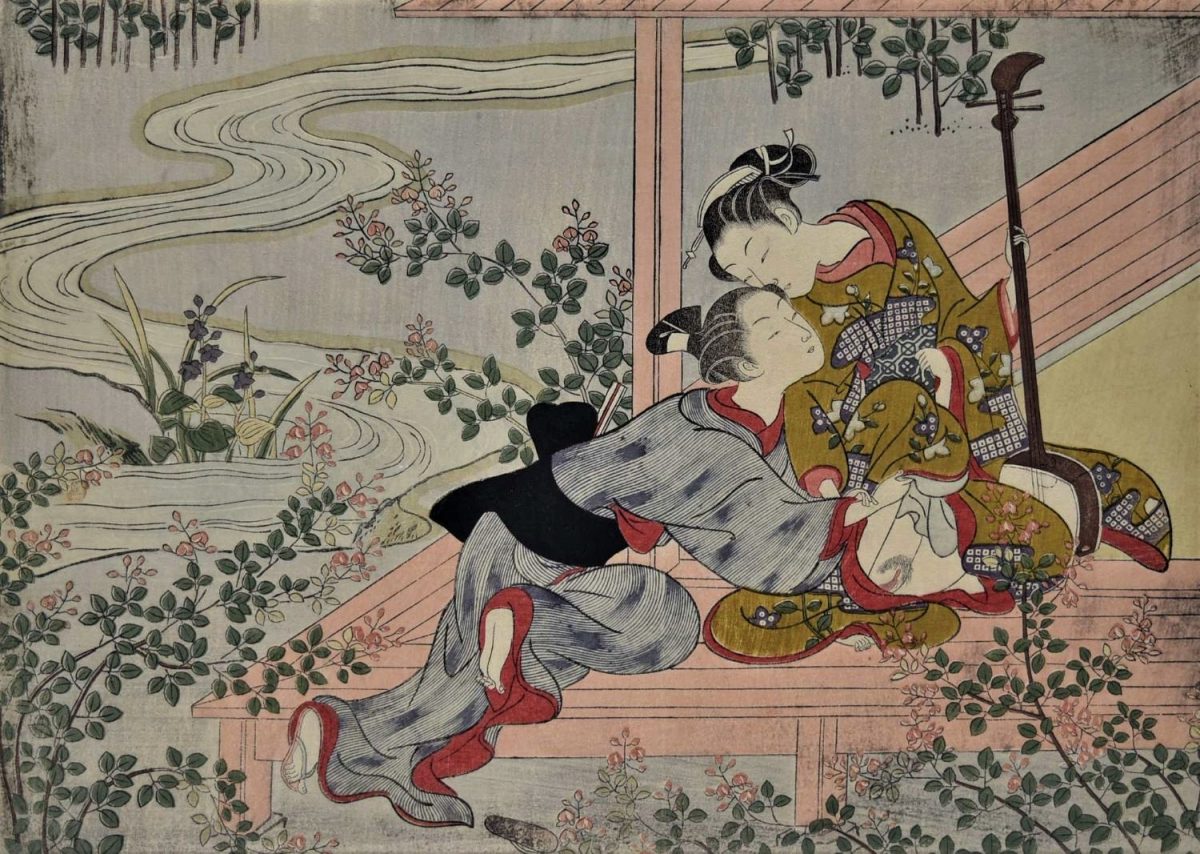 Shunga is Japanese erotic art. A type pornography popular in Japan from the 700s until the 20th century when the country opened to western ideas and morals. Shunga woodcuts featured couples, generally male and female, engaged in sexual congress.
The images presented genitalia freakishly out of proportion to the people depicted. Genitals larger than the size of heads. Which literally meant men could fuck themselves and women disappear up their own fundament.
The focus on unbelievable arboreous cocks and multi-layered vaginas was intended to arouse, or at least educate, the viewer towards the needs of both sexes in the act of sexual intercourse. Women were seen to be as equally pleasured as the male. These woodblocks were given as wedding presents to brides and grooms like an early edition of The Joy of Sex. Or, exchanged as dirty postcards for masturbatory intent.