World War One: The Bible That Saved Pte Hacket in 1915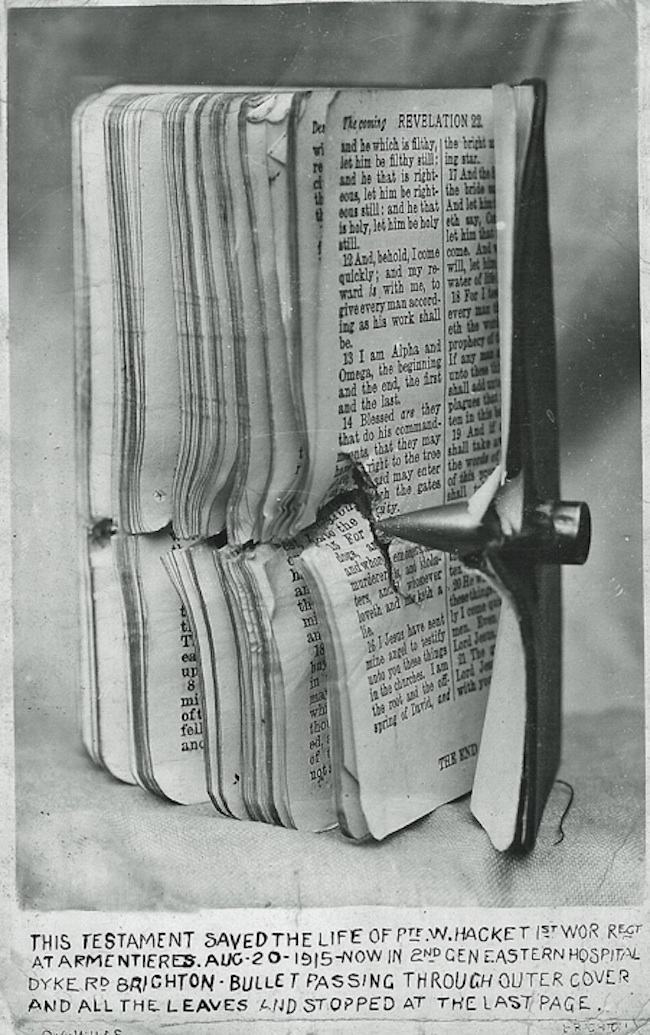 THIS is the bible that saved Pte Hacket in 1915.

This Testament saved the live of Pte W. Hackett 1st Wor Regiment at Armentieres. Aug-20-1915 – Now In 2nd Gen Eastern Hospital Dyke Road Brighton. Bullet passing through outer cover and all the leaves and stopped on the last page.
"I am Alpha and Omega, the beginning and the end, the first and the last."