World Cup Willie – a life in photos
WORLD Cup Willie was the original football mascot. Willie, the first Word Cup mascot, was the first modern mascot of all in a marketing and branding kinda way. It as Willie wot won it in '66: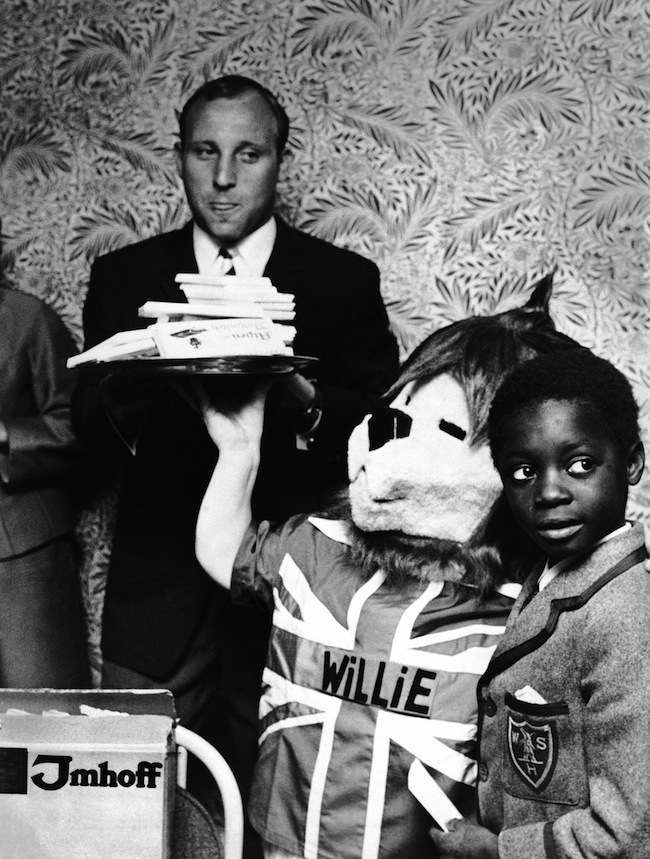 German soccer star Uwe Seeler hands out 755 bars of chocolate (corresponding his body weight of 75.5 kg) he received from a German factory on July 15, 1966 at the Peak Hotel in Peveril, United Kingdom, on the occasion of his 50th international football match, with the help of mascot "World Cup Willie" and Clive Bryant, left, to an orphanage in Derby, England.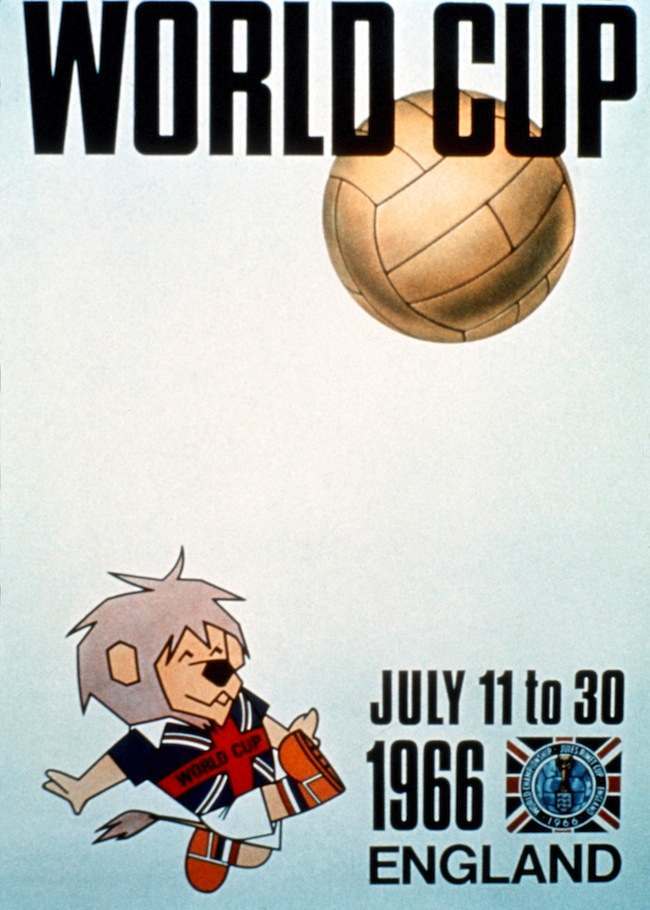 Official World Cup poster 1966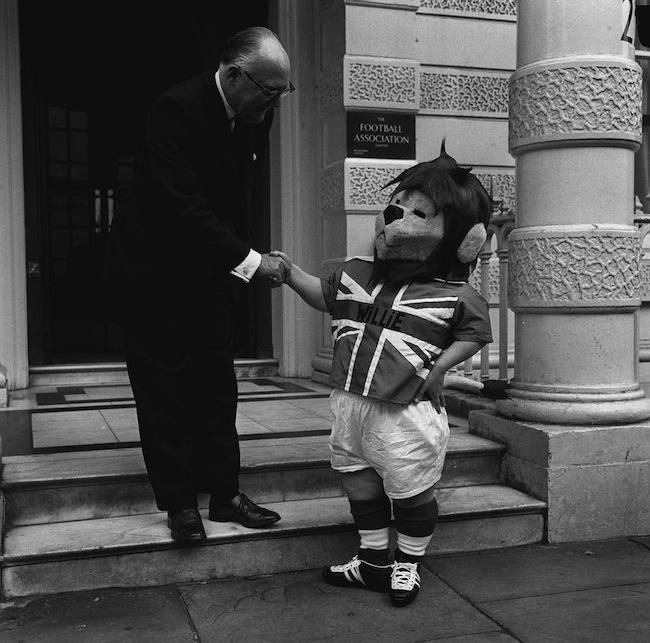 PA NEWS PHOTO 19/10/65 WEMBLEY WORLD CUP WILLIE (MR GEORGE CLAYDON) WILL ACT AS MASCOT DURING THE WORLD CUP TOURNAMENT. PICTURED OUTSIDE THE FOOTBALL ASSOCITAION'S HEADQUARTERS IN LONDON