Women in Vintage Tobacco Advertising
Say what you will about tobacco marketing, you have to admit they definitely know what they're doing.  Known for stretching the truth  outright lying and skillfully targeting every demographic under the sun (minus newborns and the already deceased), cigarette advertising is at once disturbing and a wonder to behold.  Even better are the advertisements from decades past when there was less restrictions, and tobacco marketing could play fast and loose.
So, let's have a look at advertisements from this time period which focus specifically on women enjoying a fresh pack of smokes…
Nothing phallic about this one.  Nothing at all.  (Something tells me this ad is intended to target the male demographic.  Call it a hunch.)
Of course, for the ultimate look at tobacco targeting women, look no further than Virginia Slims.   In this article we look in detail at their ads through the years: You've Come A Long Way, Baby: Virginia Slims Advertising Year By Year
Here, we're not just looking at brands specifically for women, but rather any tobacco advertising that can lure in the ladies…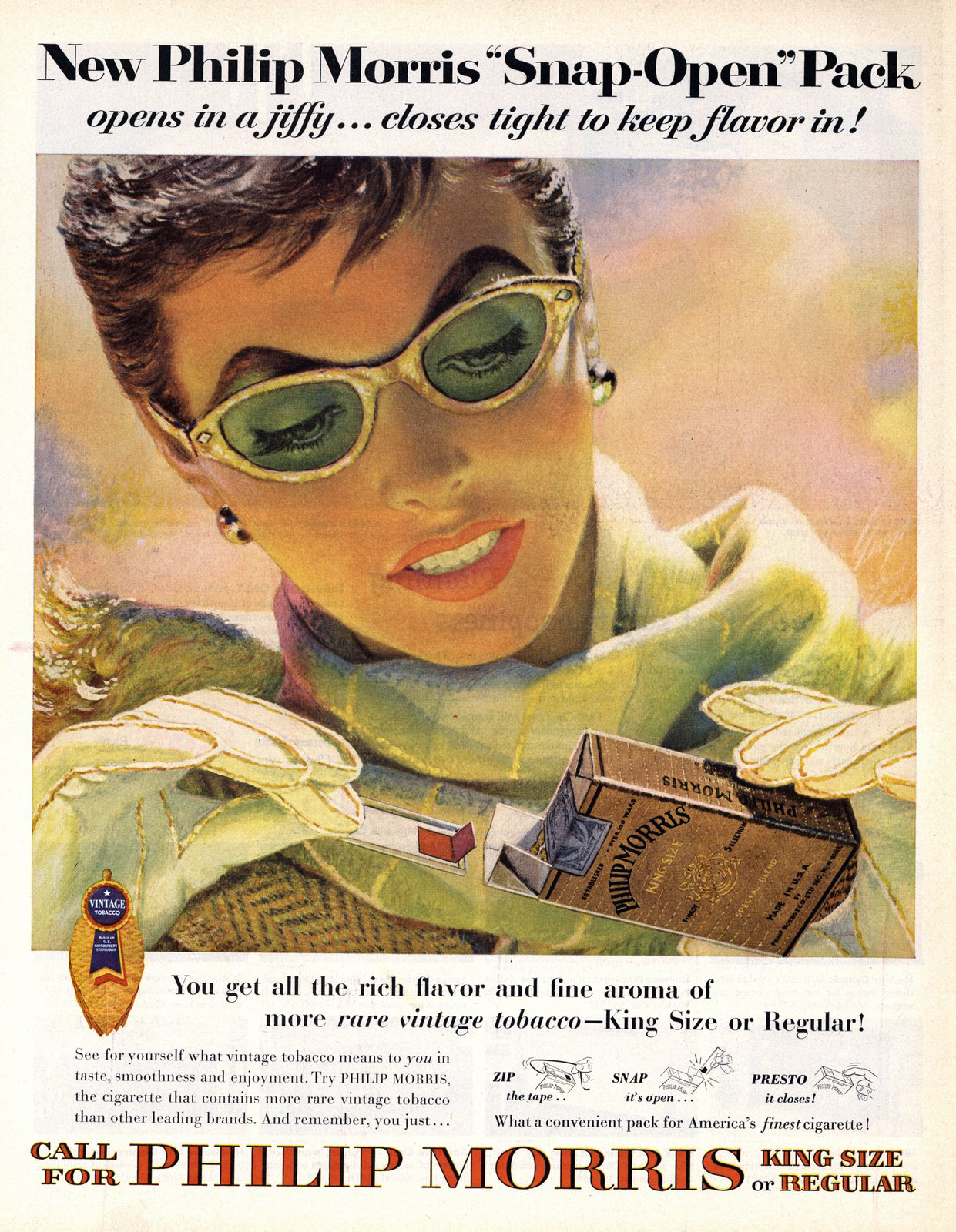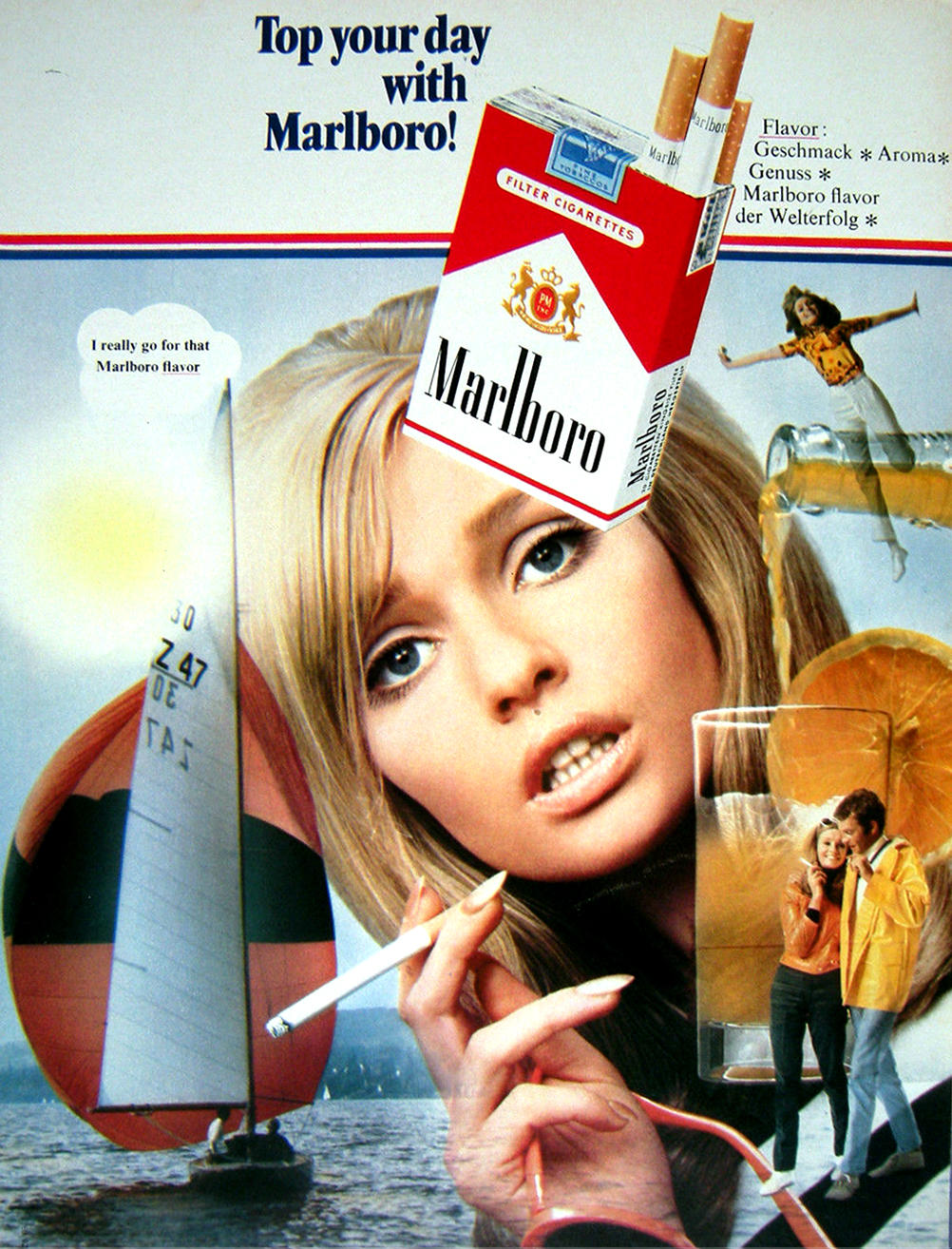 "I really go for that Marlboro flavor." Yes, nothing goes with a refreshing beverage, sailing and romantic walks like chain smoking cancer sticks.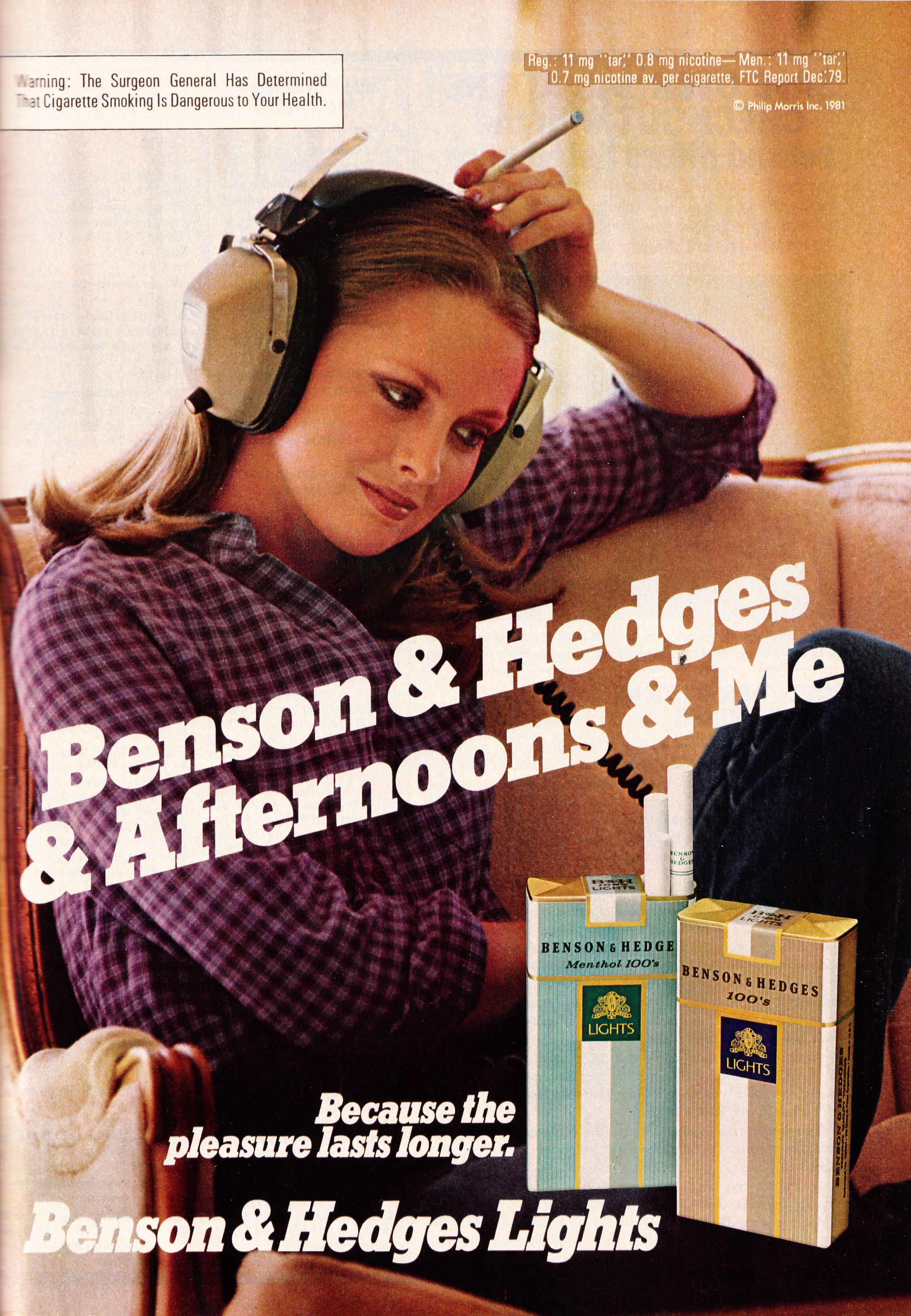 This ad from 1981 lets the ladies know the pleasure won't be short and quick.  On the contrary – "the pleasure lasts longer."  (No double meanings here. Move along.)
You'll notice that, for almost all cigarette advertisements, the cigarette is un-smoked or just lit.  Rarely do you see one smoked anywhere near the filter.  This ad is a rarity.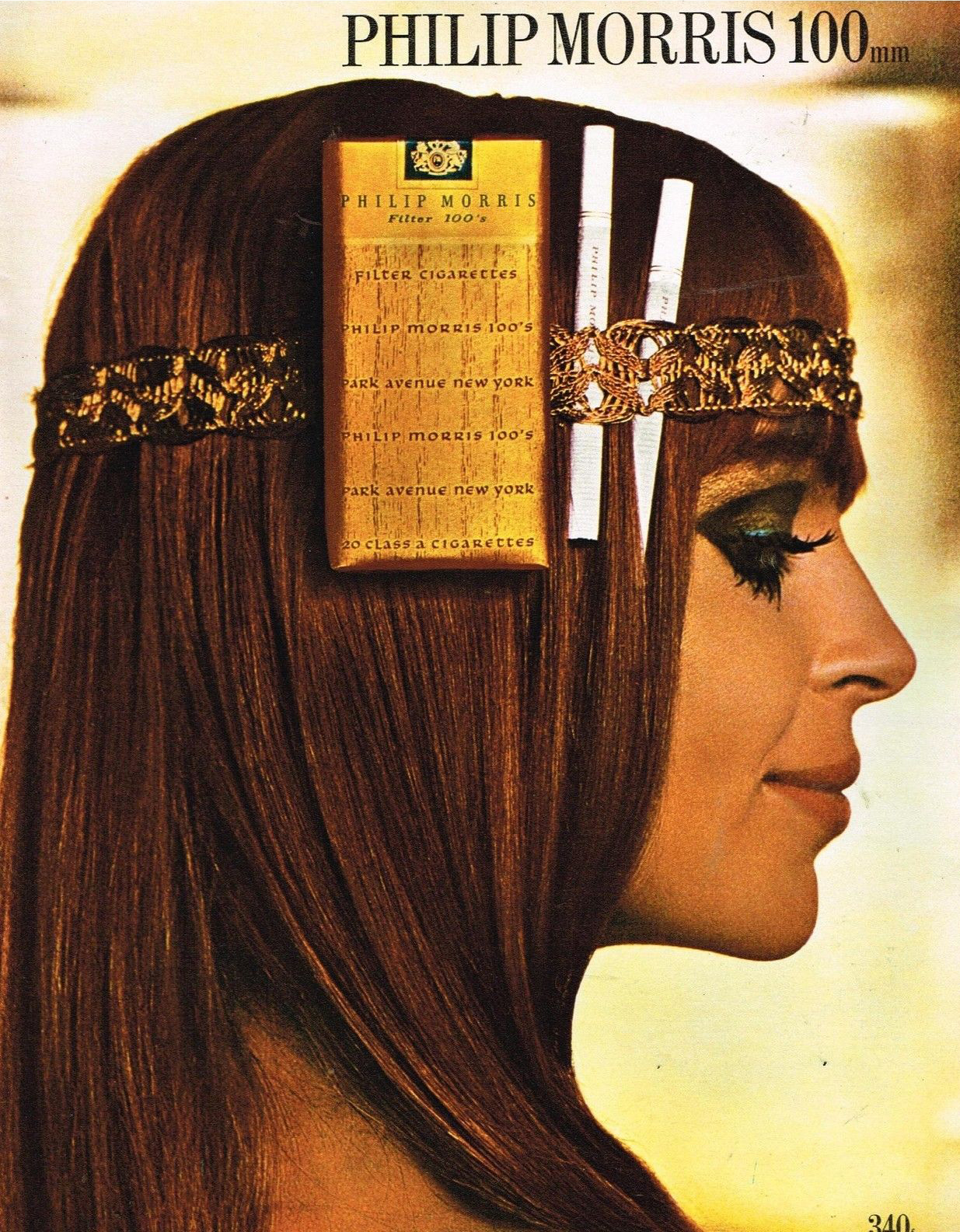 If you're not carrying a purse, I recommend just sticking your smokes in your headband.  Nothing unusual about that.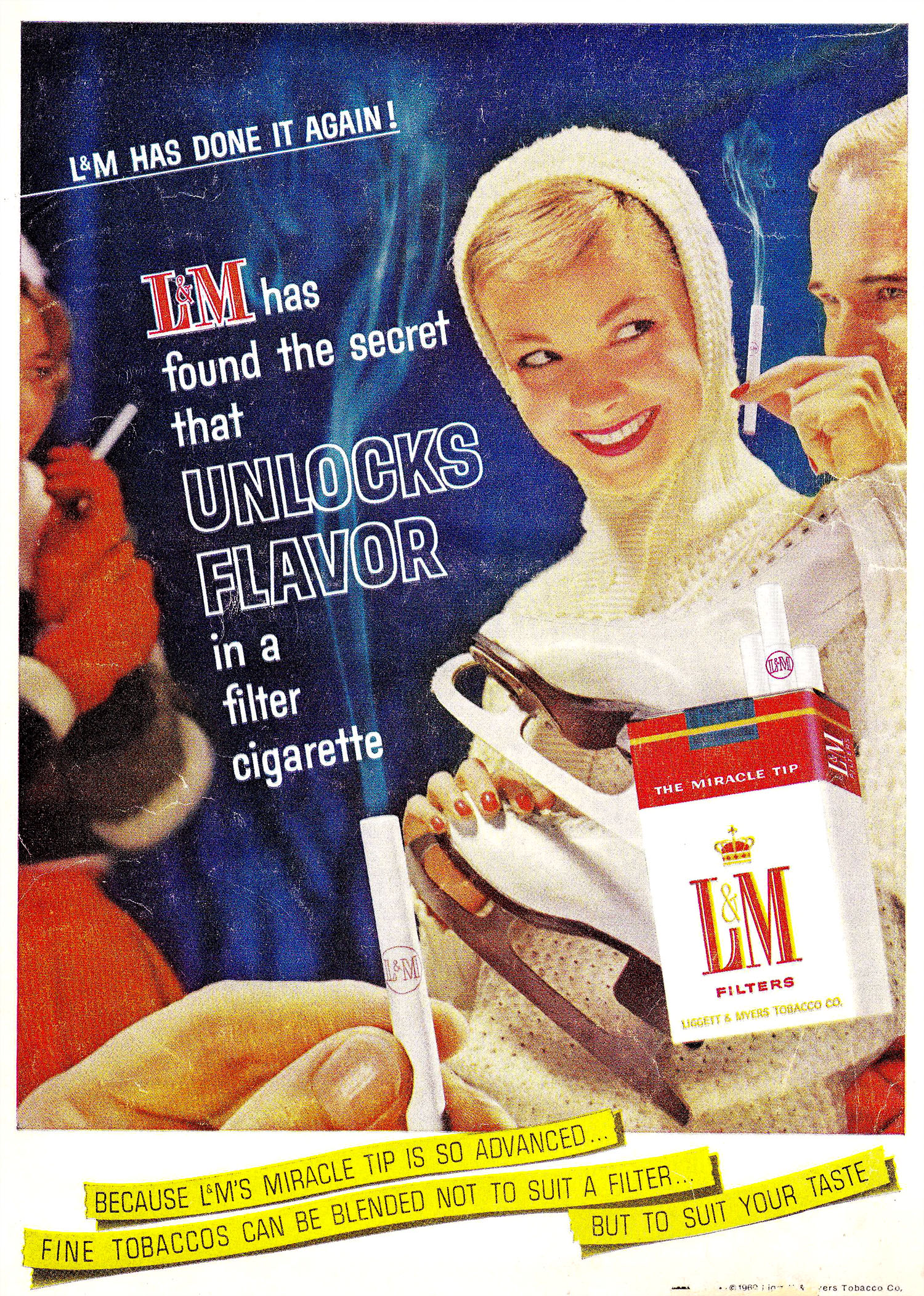 This gal is full of devilish glee over the new "Miracle Tip".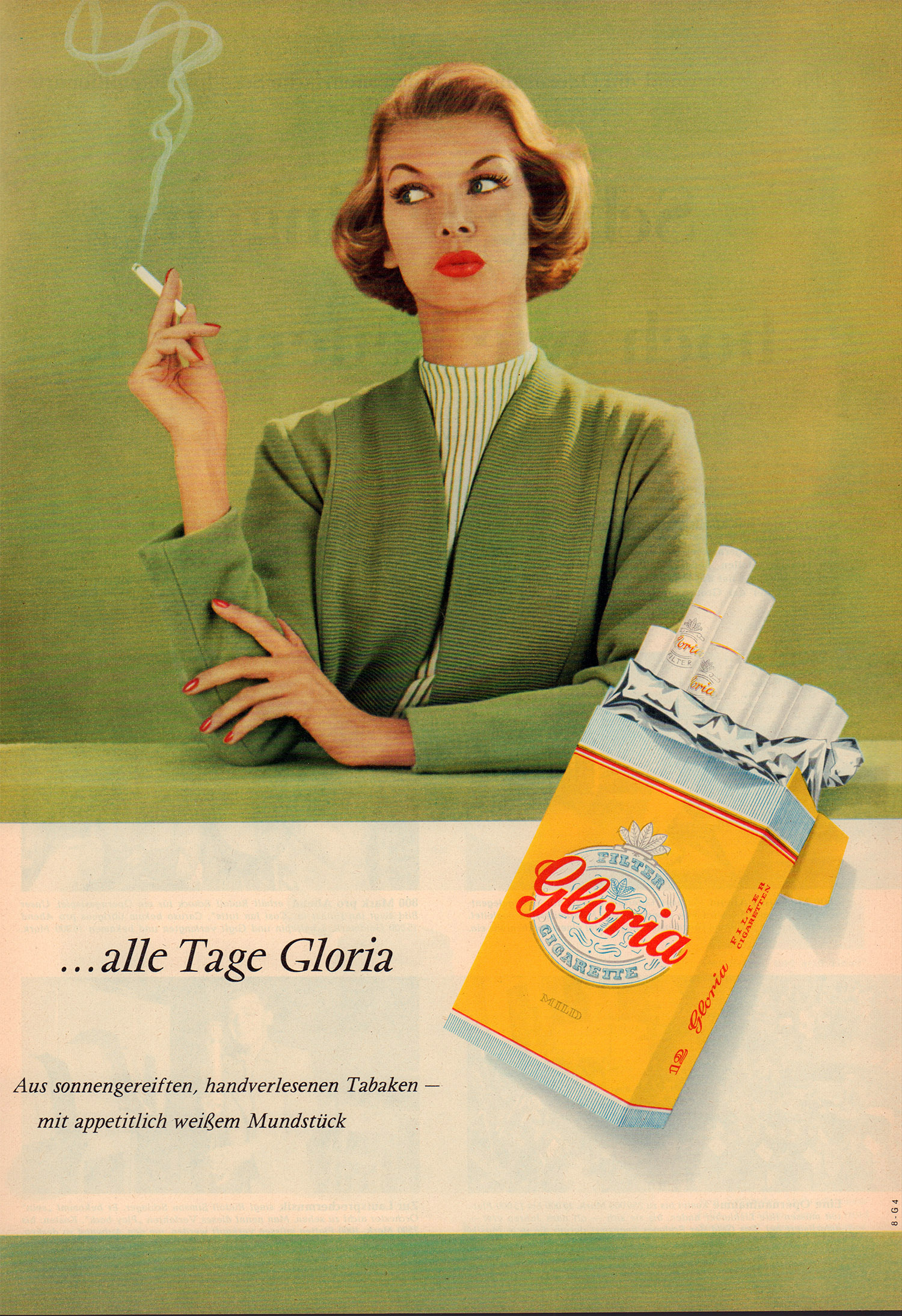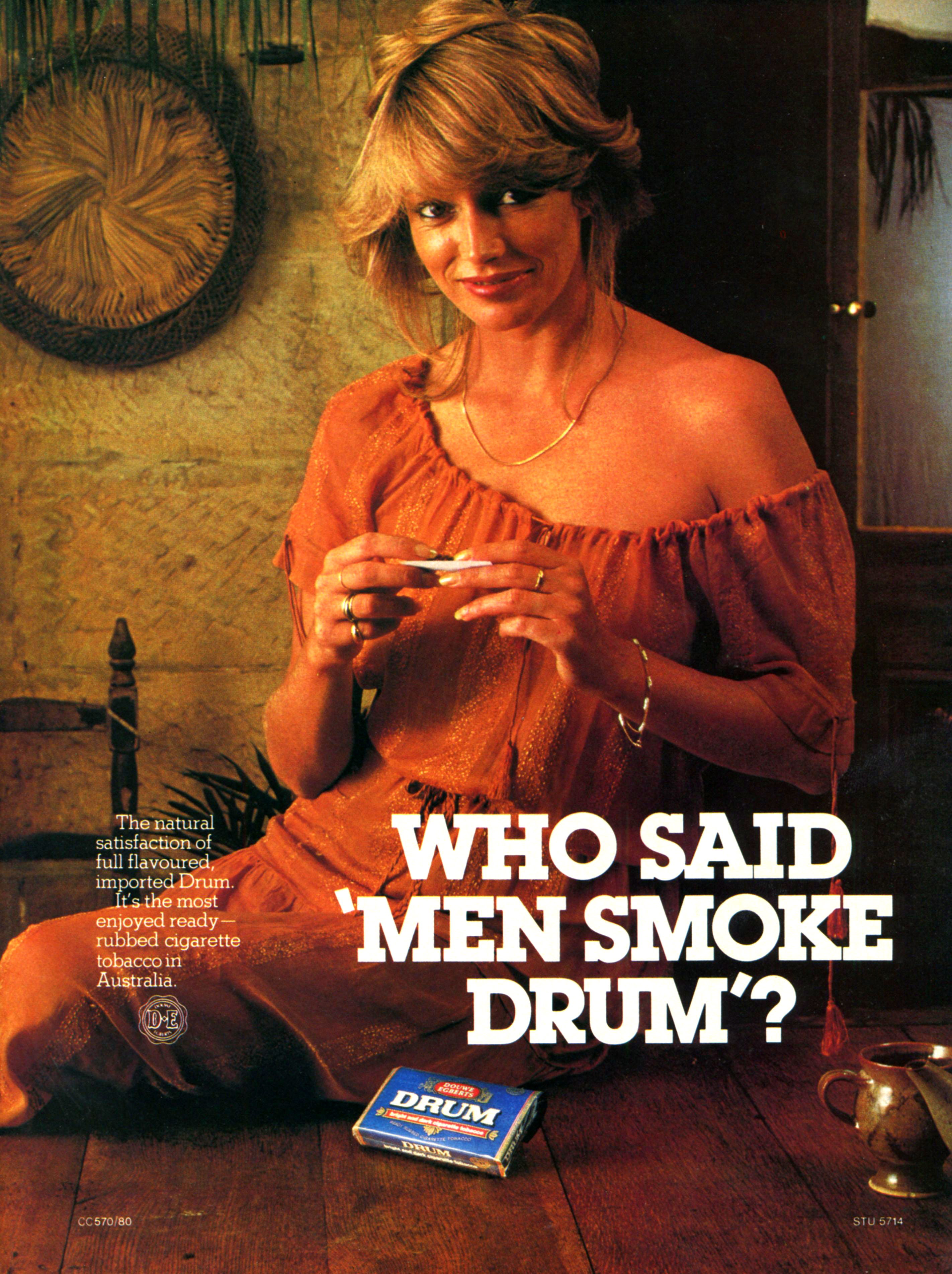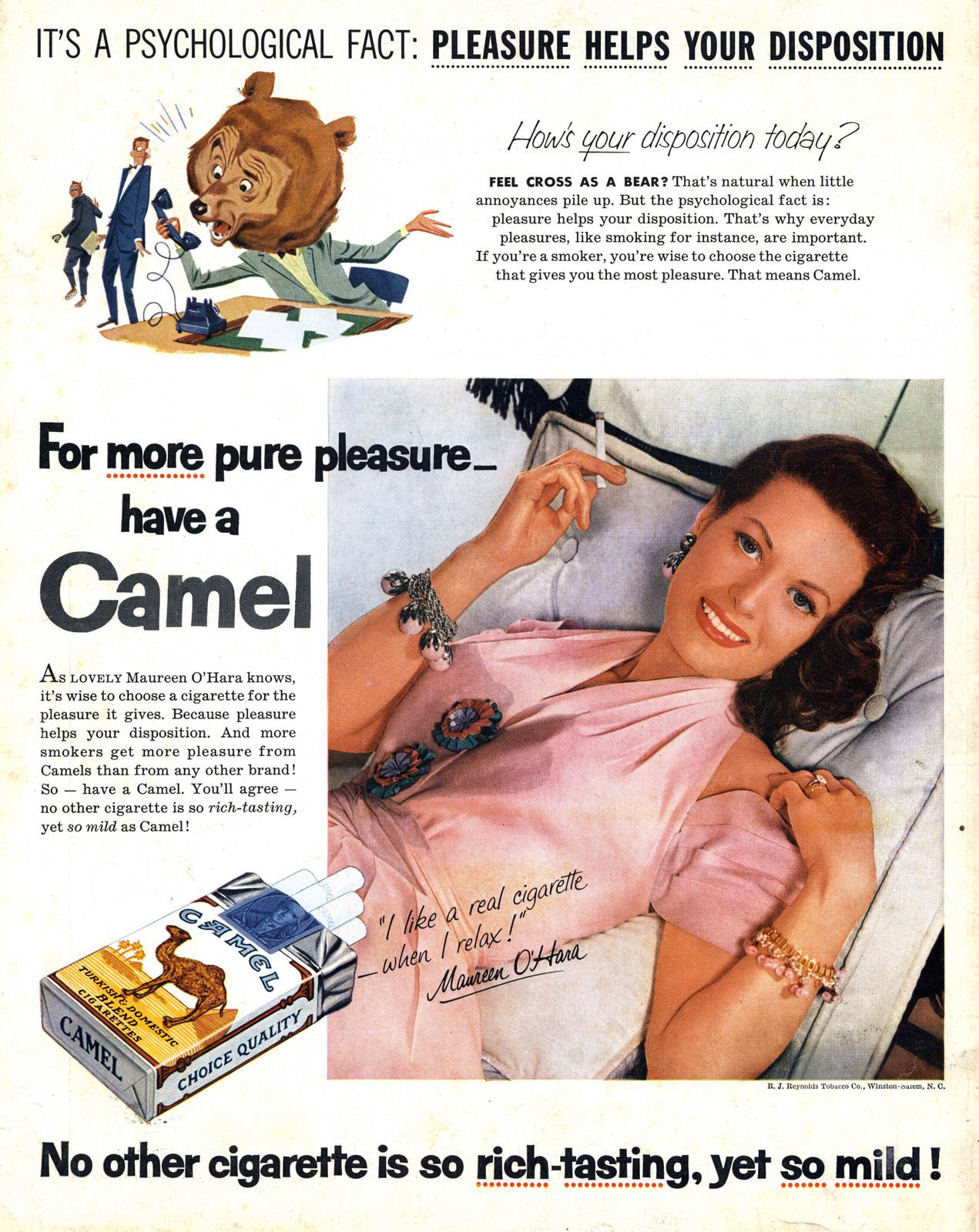 Psychologists are literally telling you that smoking is good for you.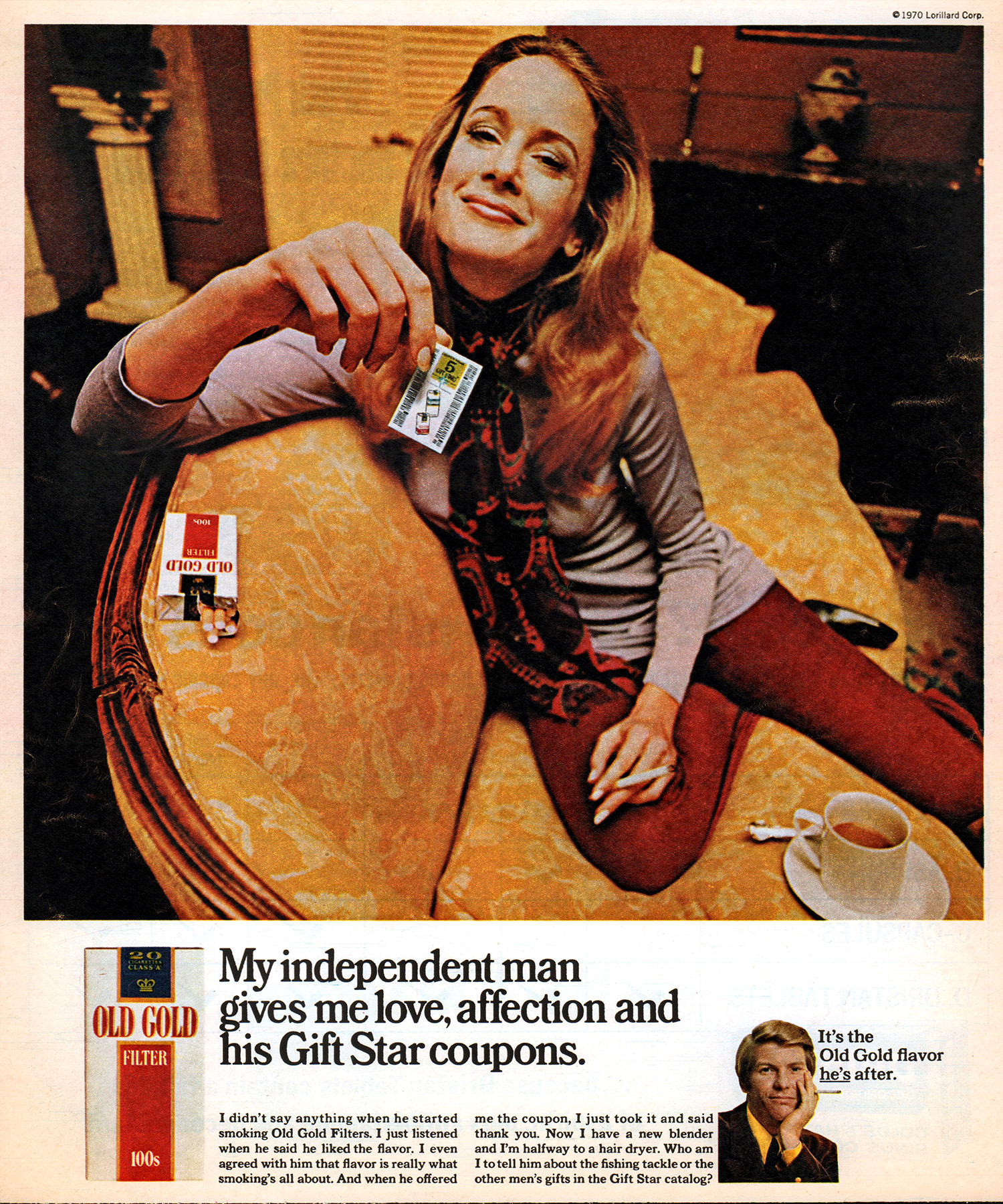 Now here's a man who knows how to treat a lady.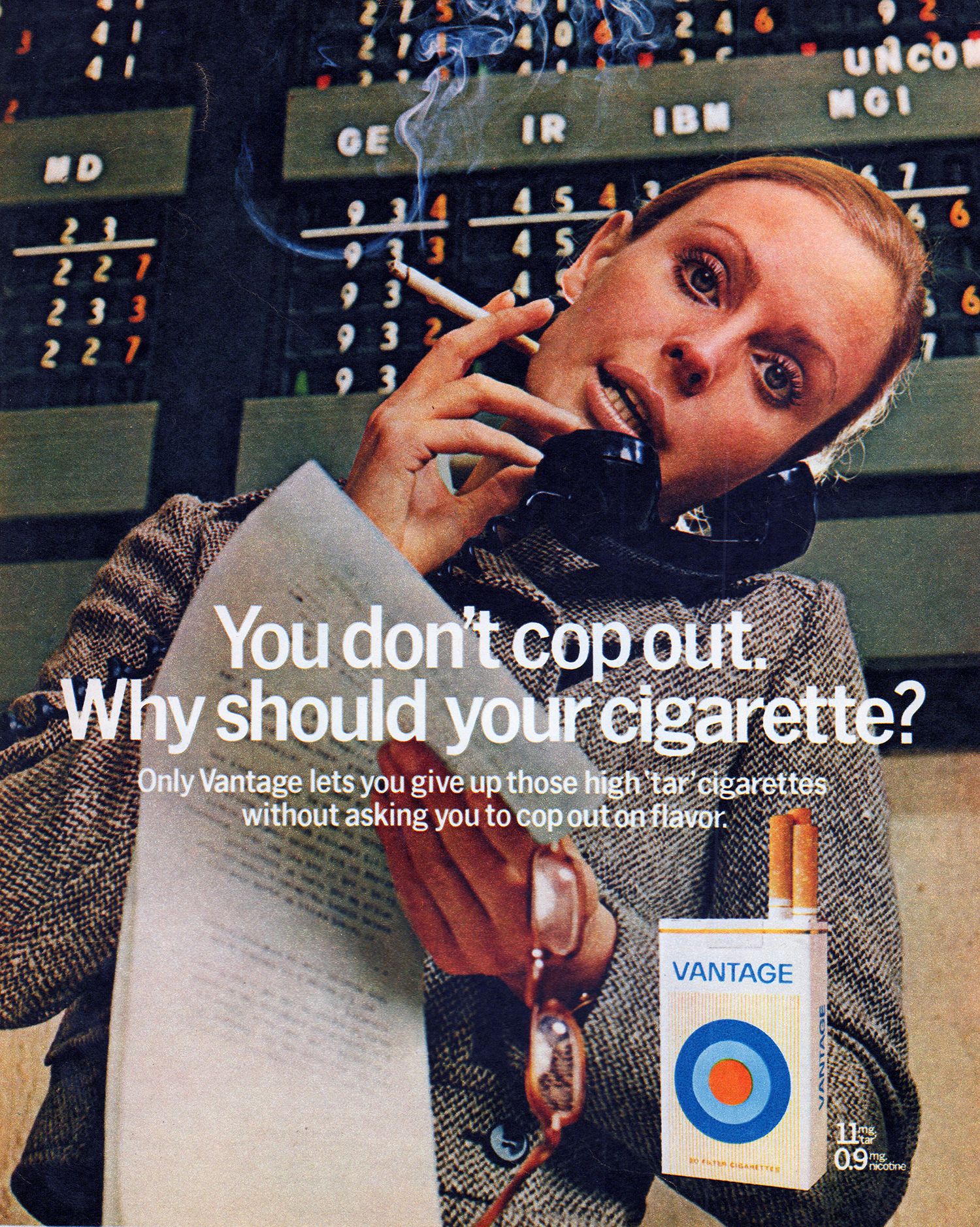 It's Wall Street in the 1980s, I think you're going to need more than cigarettes to keep up with the pace.  Might I suggest something a little more… white and powdery?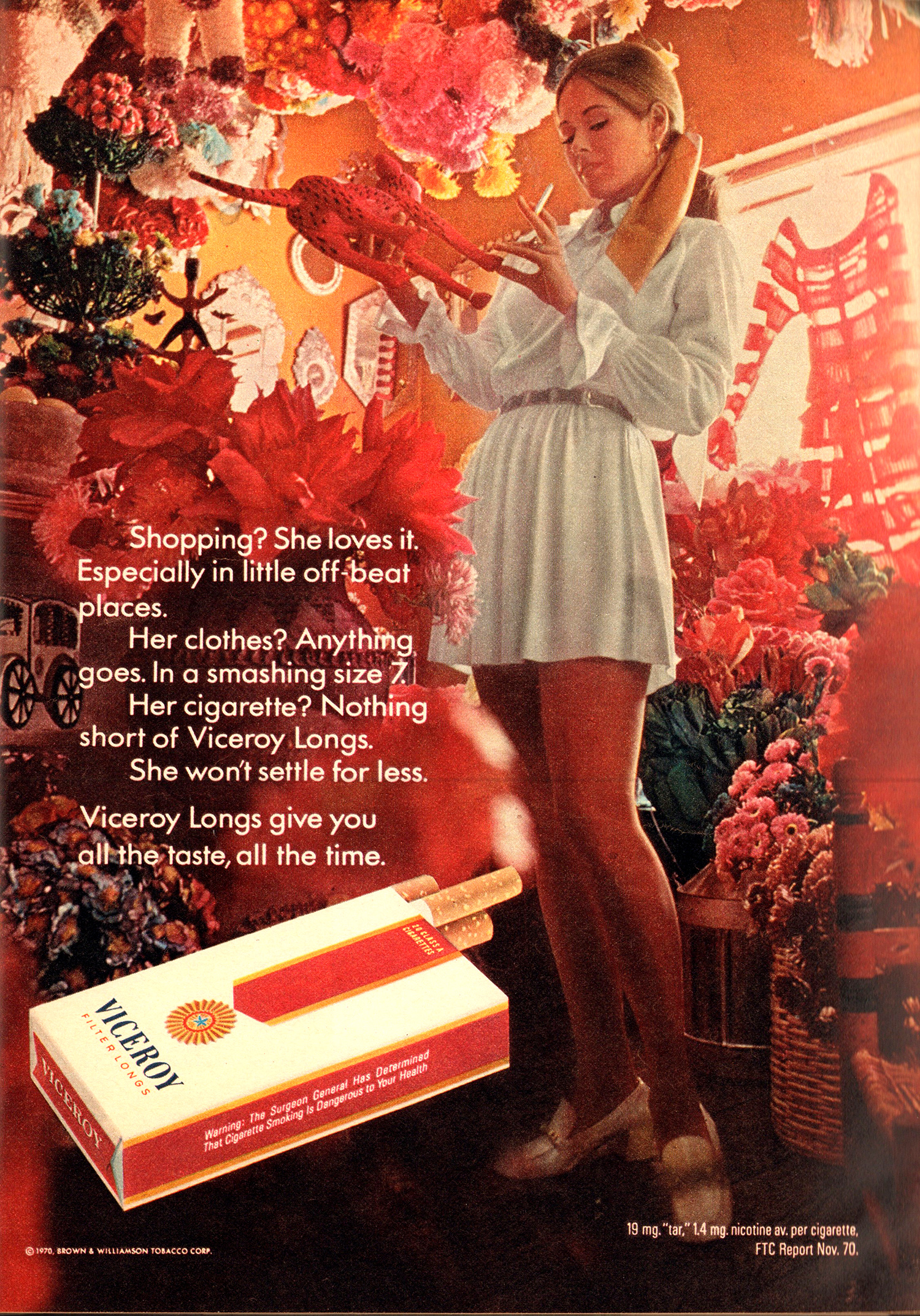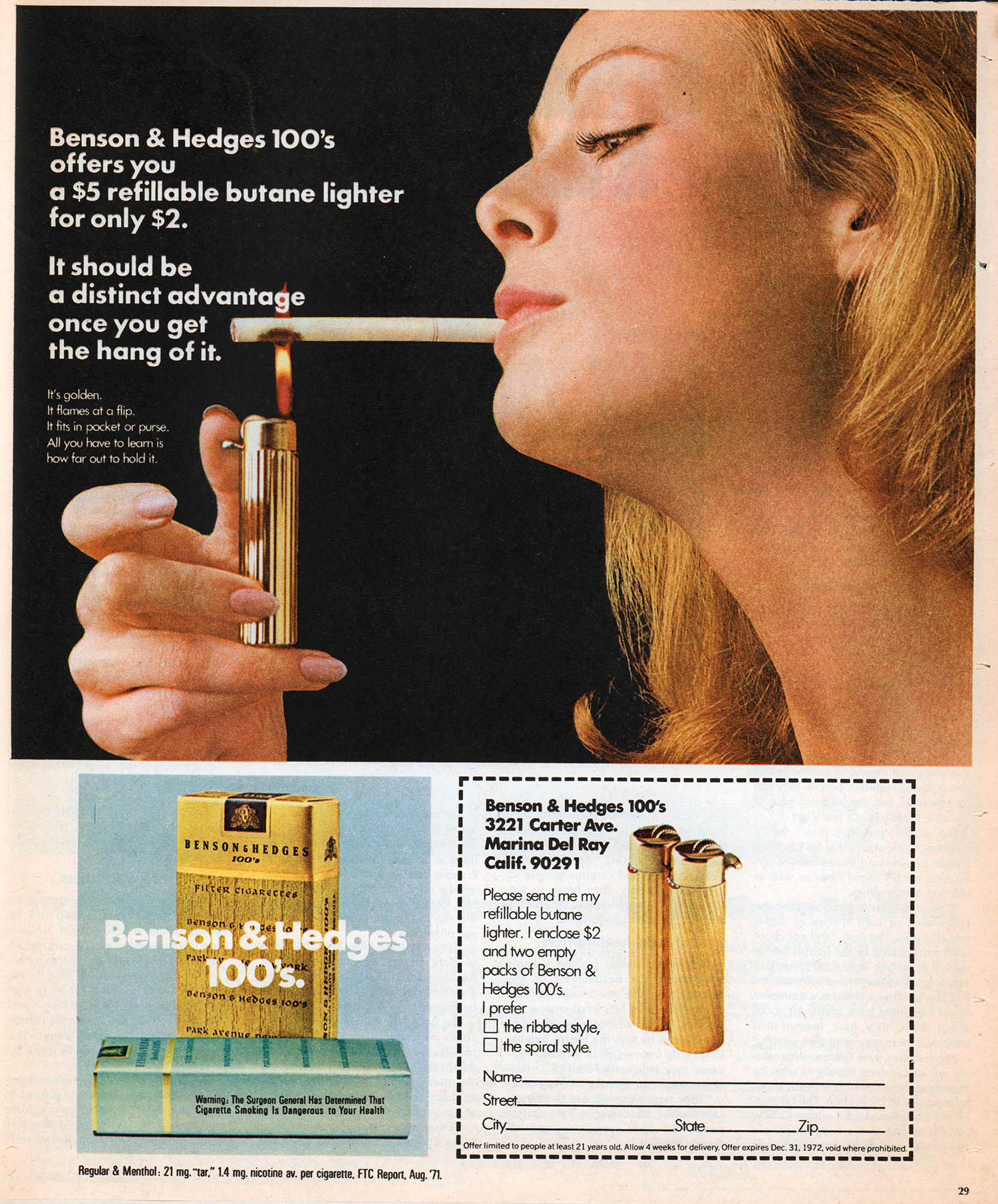 Before you get concerned that this is making fun of a woman too stupid to light a cigarette properly, know that this was a running gag in B&H 100s adverts, with men and women alike unable to deal with their cigarette's extra length.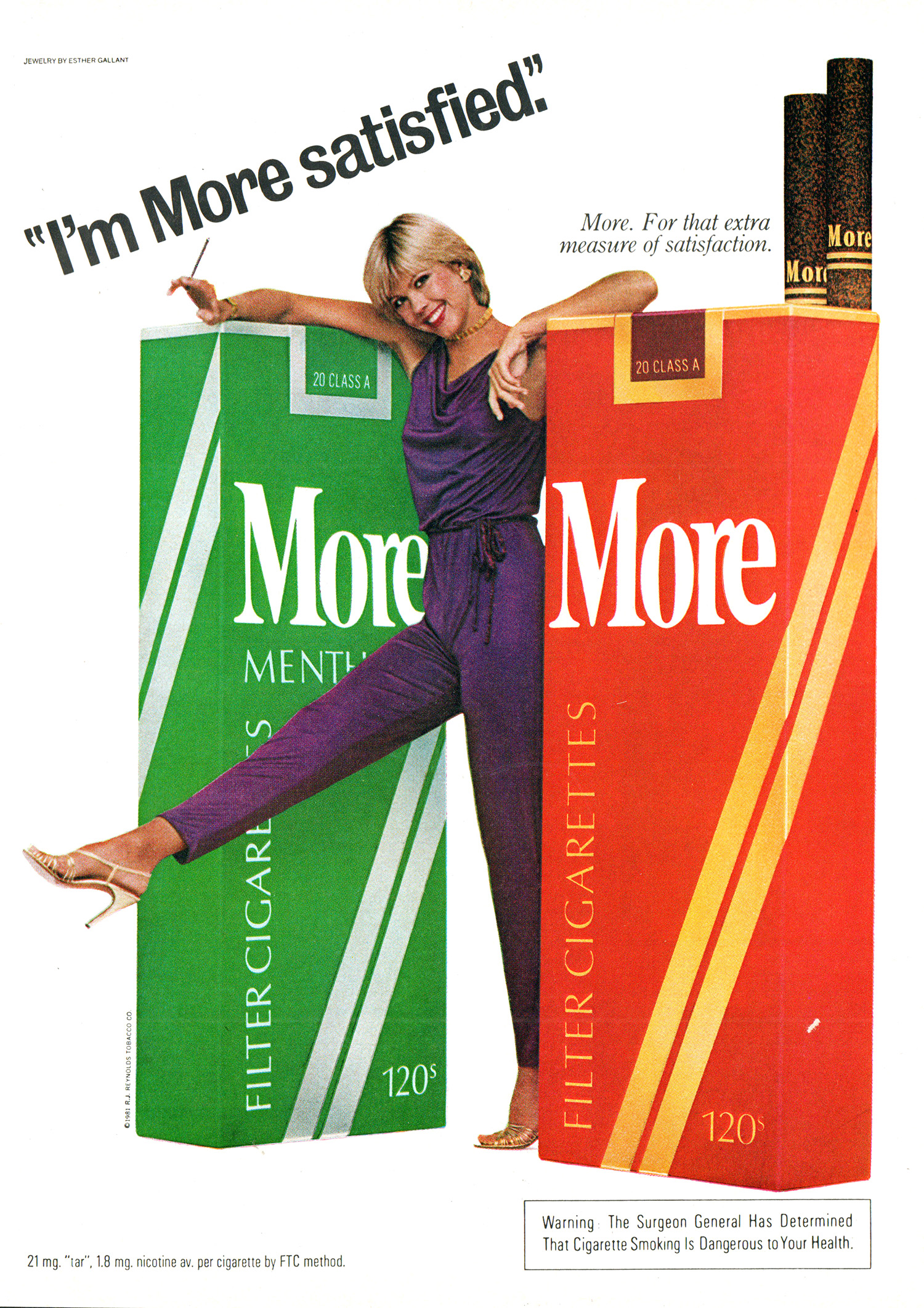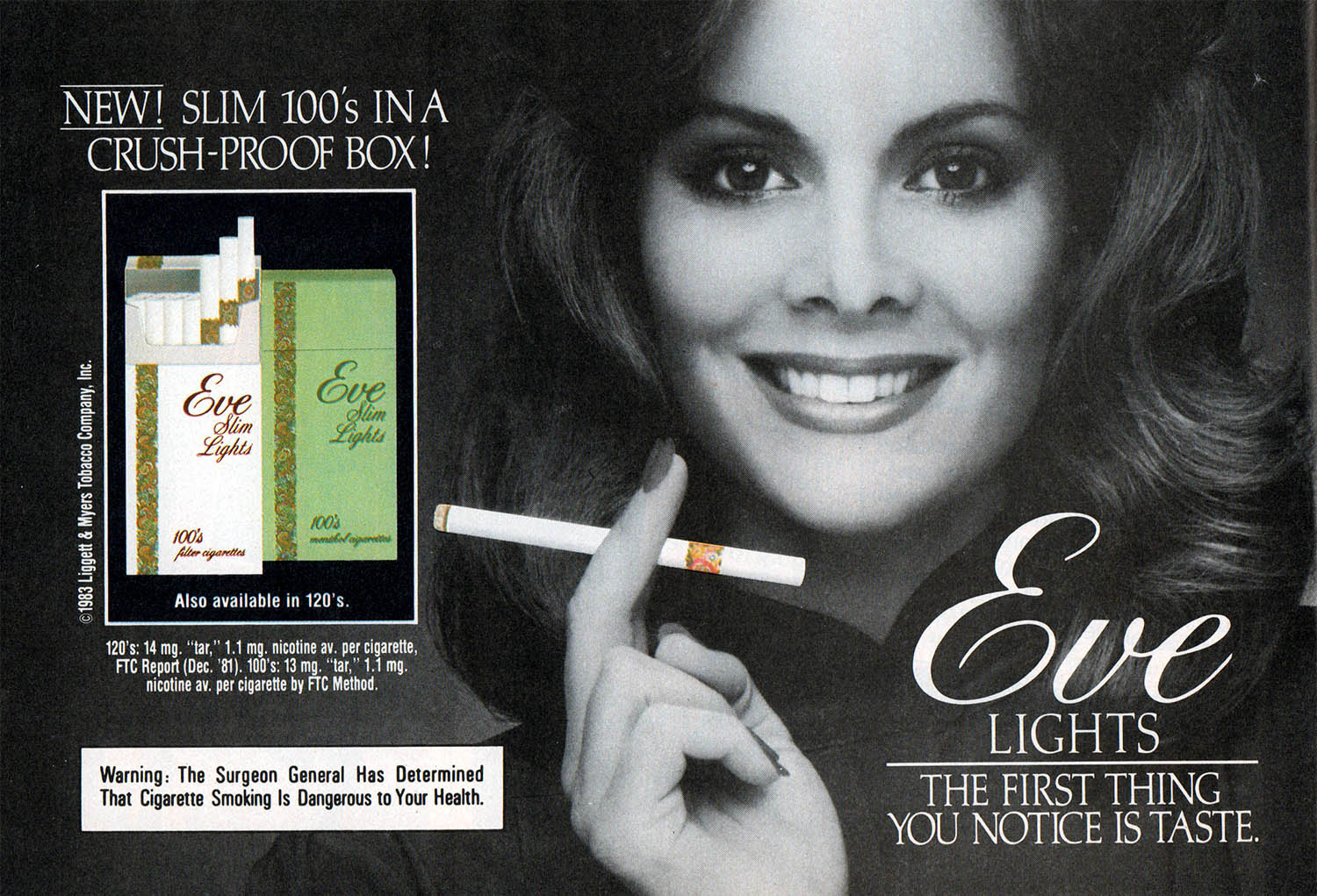 "The first thing you notice is the taste"… well, actually it's the pretty little design around the filter.
This advertisement provides this daring quote: "Ask yourself this question: Why do I smoke?"  I don't think Lucky Strike was thinking about the fact that most smokers will say, "Because I'm completely addicted to your toxic chemicals."
Years later they had clearly learned their lesson, keeping things nice and simple…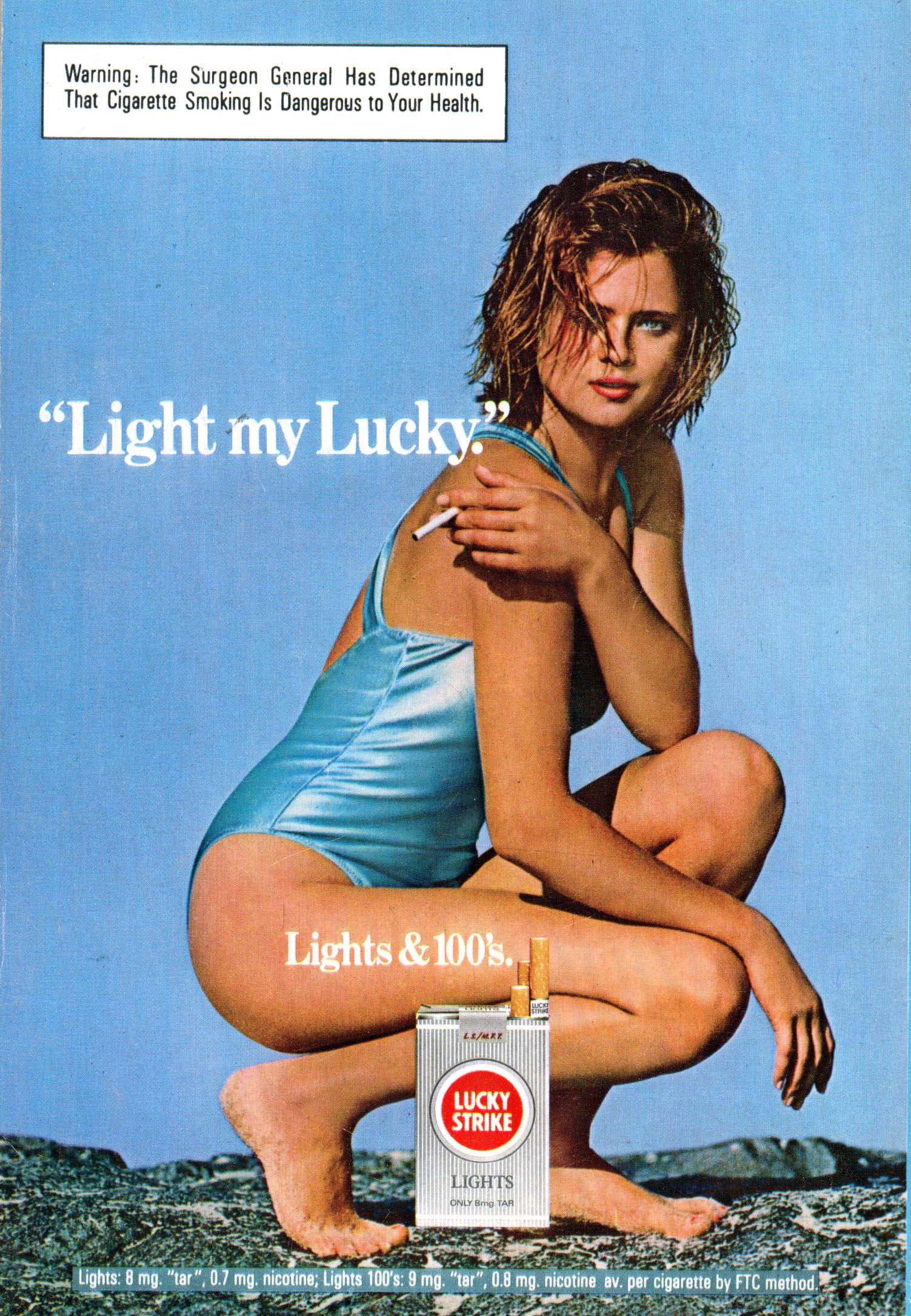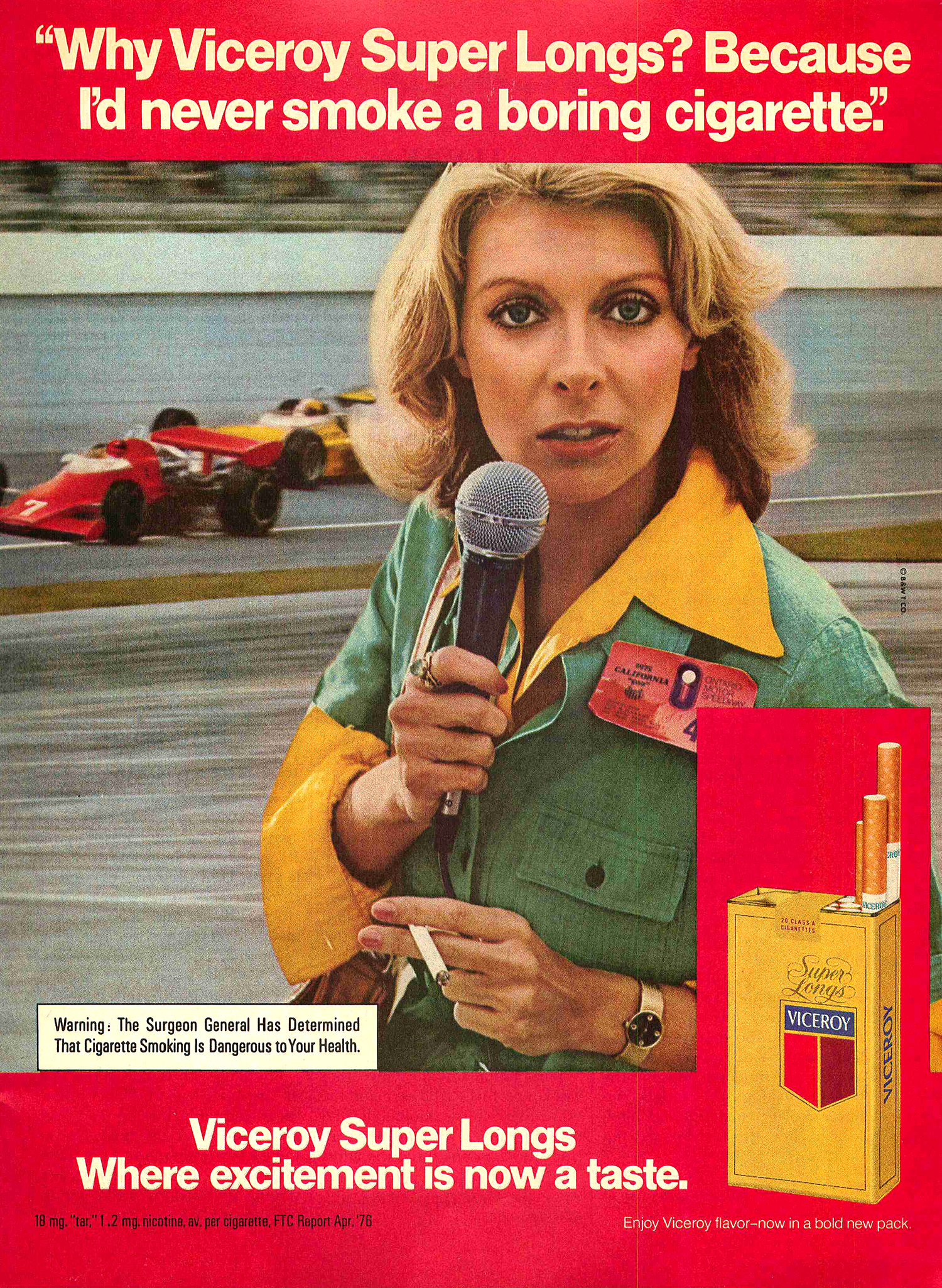 "Because I'd never smoke a boring cigarette…. and I like my cigarette pack to match my blouse."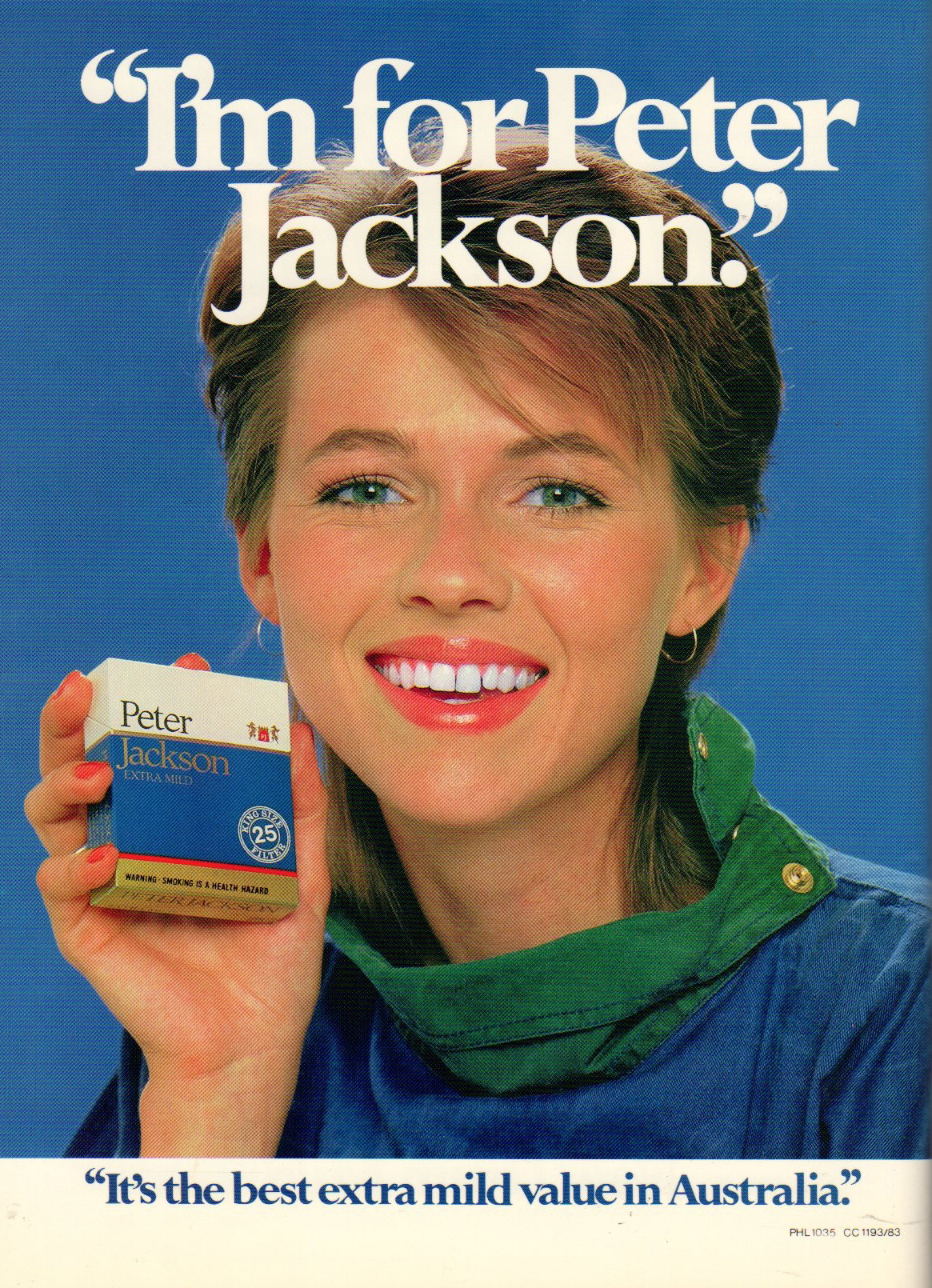 With those pearly whites, she clearly hasn't been smoking Peter Jackson for long.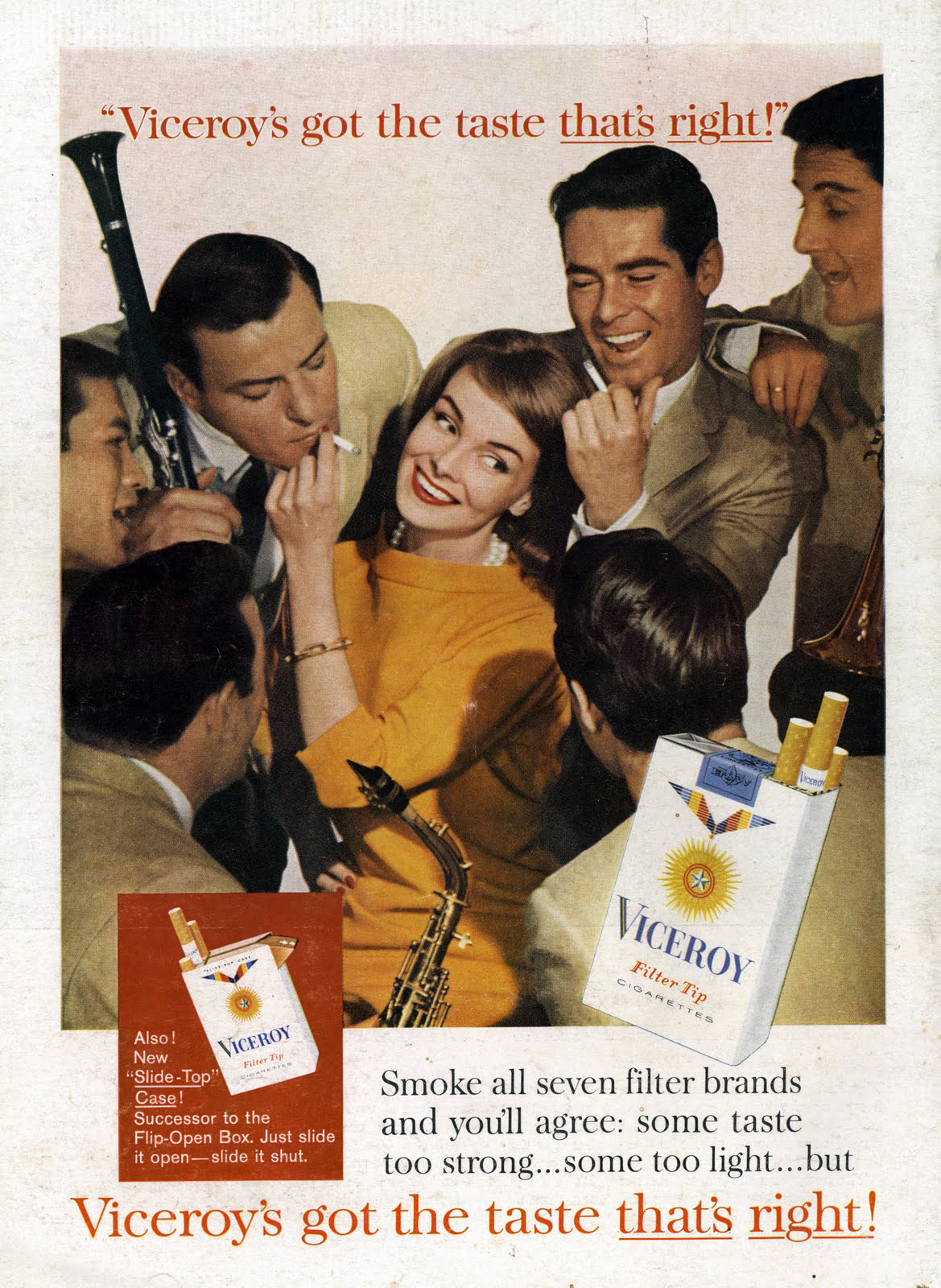 I'm not clear as to what's going on here; all I know is that she's surrounded and the natives are getting restless.  I hope she has an escape plan.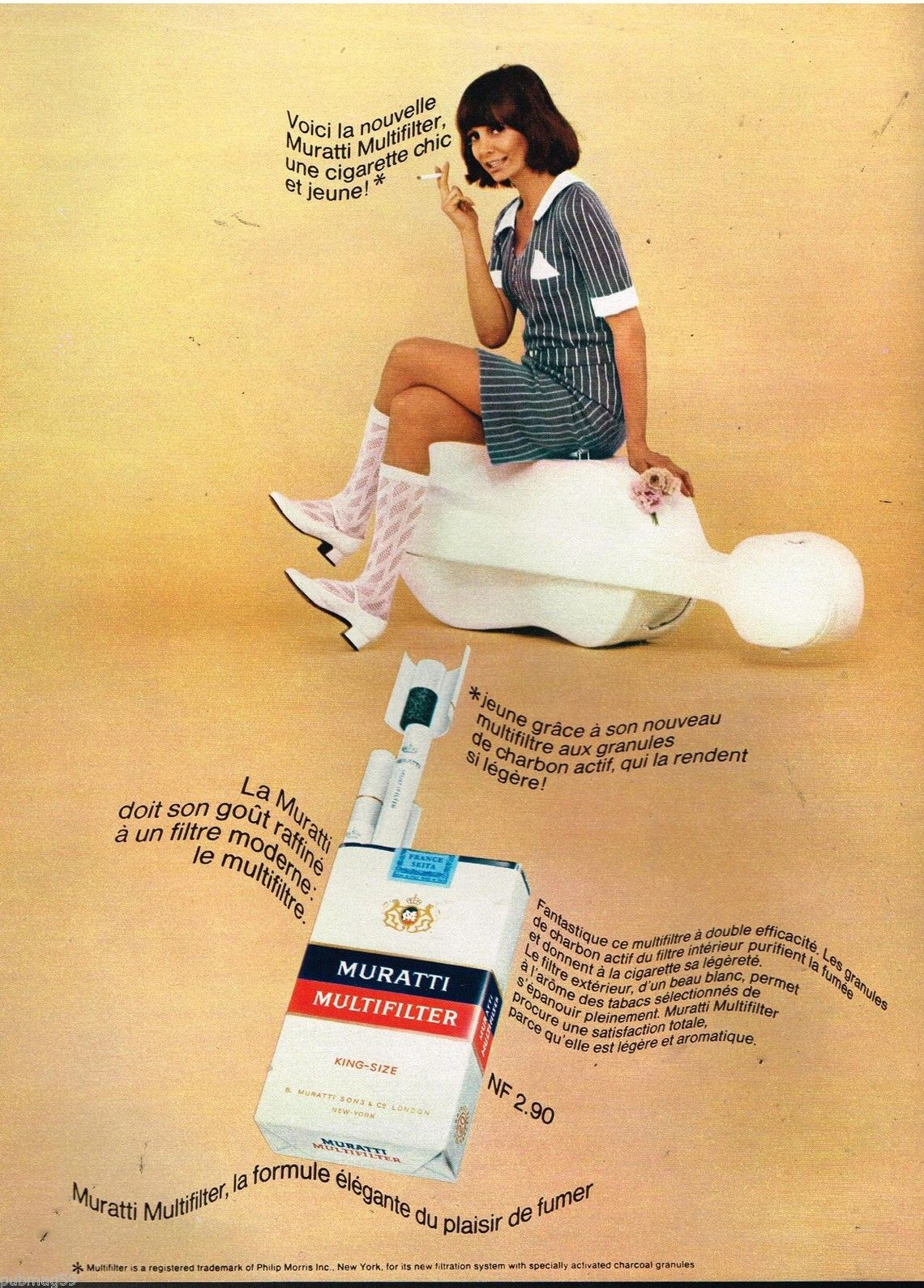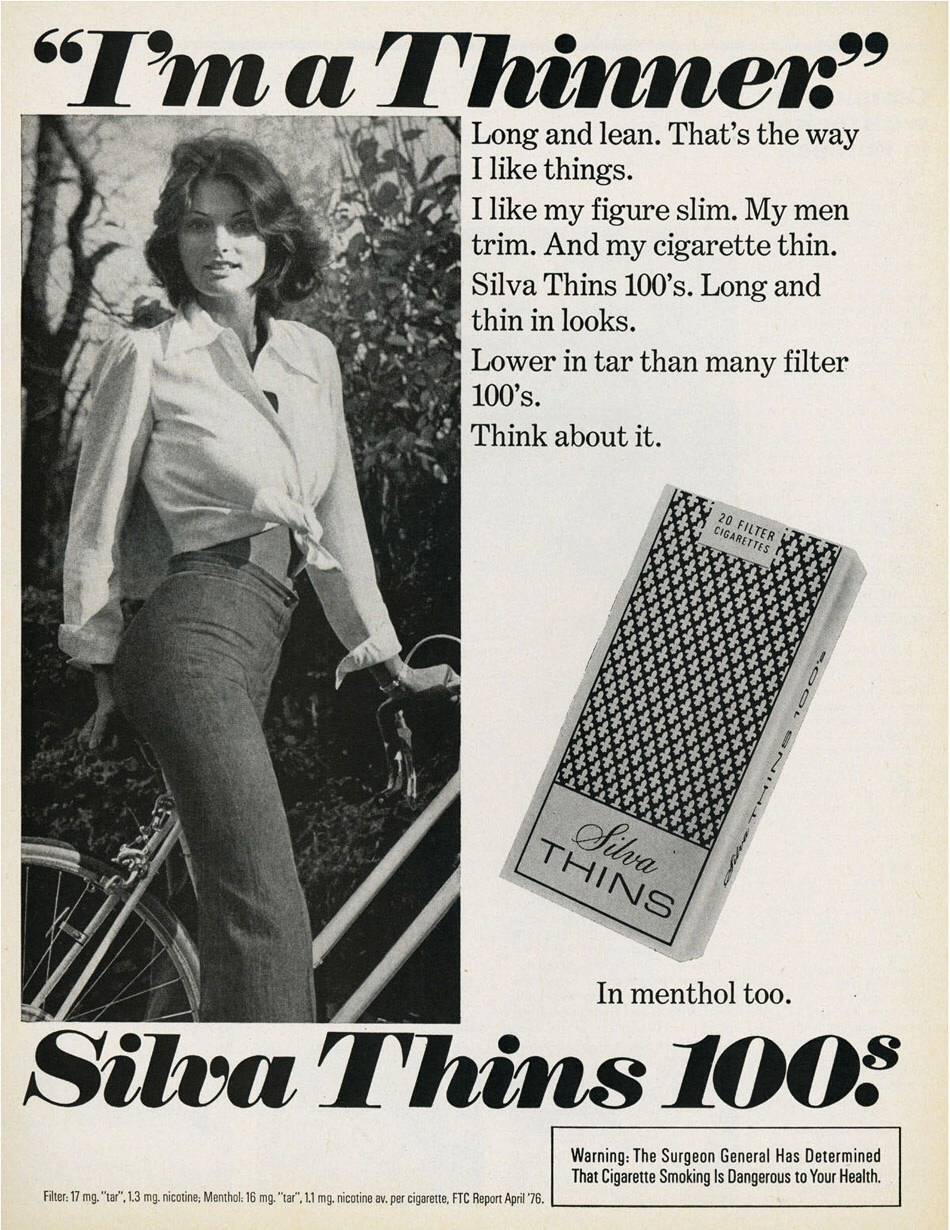 "I like my figure slim. My men trim. And my cigarette thin."  Well, she definitely has a preference for things slender.
Wow.  This one even has me wanting to take up smoking.  Let's quit before we're all picking up the habit.  Cheers.