West Ham United's Peter Brabook Gets Stuck Into A Joint in 1967
BEFORE top-flight footballers earned the GDP of mid-size African countries, they had second trades. You can read about them in our story of the British sportsmen who ran their own shops.
And in this picture from 15/09/1967, we can see West Ham United's Peter Brabrook, a fully trained butcher, getting stuck into a joint.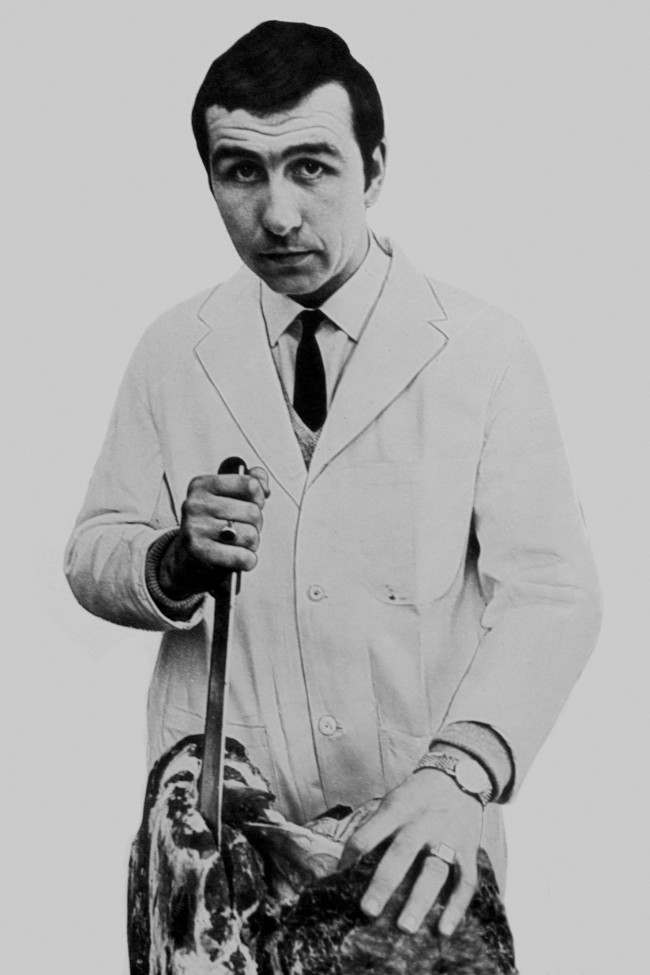 Here's Peter in his weekend job:
Jubilant West Ham players, captain Bobby Moore (centre), Peter Brabook (right) and John Sissons, the young left winger who opened the victory trail with the first goal, triumphantly circle the Wembley pitch with the FA Cup after beating Preston North End 3-2 in the Final. Date: 02/05/1964