'Tis the Season for Vintage Christmas Pin-Up Girls
Last Halloween we brought you Sexy Witches: Vintage Halloween Pin-Up Girls.  So, to carry on the fine tradition of holiday ogling, here is a generous helping of yuletide cheesecake.  Consider it our Christmas present to you.
Also note, we recently gave you The Babes of St. Nick.  (Our generosity knows no bounds in the holiday season).  That was a Pulitzer Prize-worthy essay on Santa's Helpers, with plenty of illustrative eye candy.  This round, much like the Halloween edition, is simply a gallery of Christmas babes back when Pin-Ups were tasteful and fun.  Enjoy!
Here's a couple that I find slightly creepy…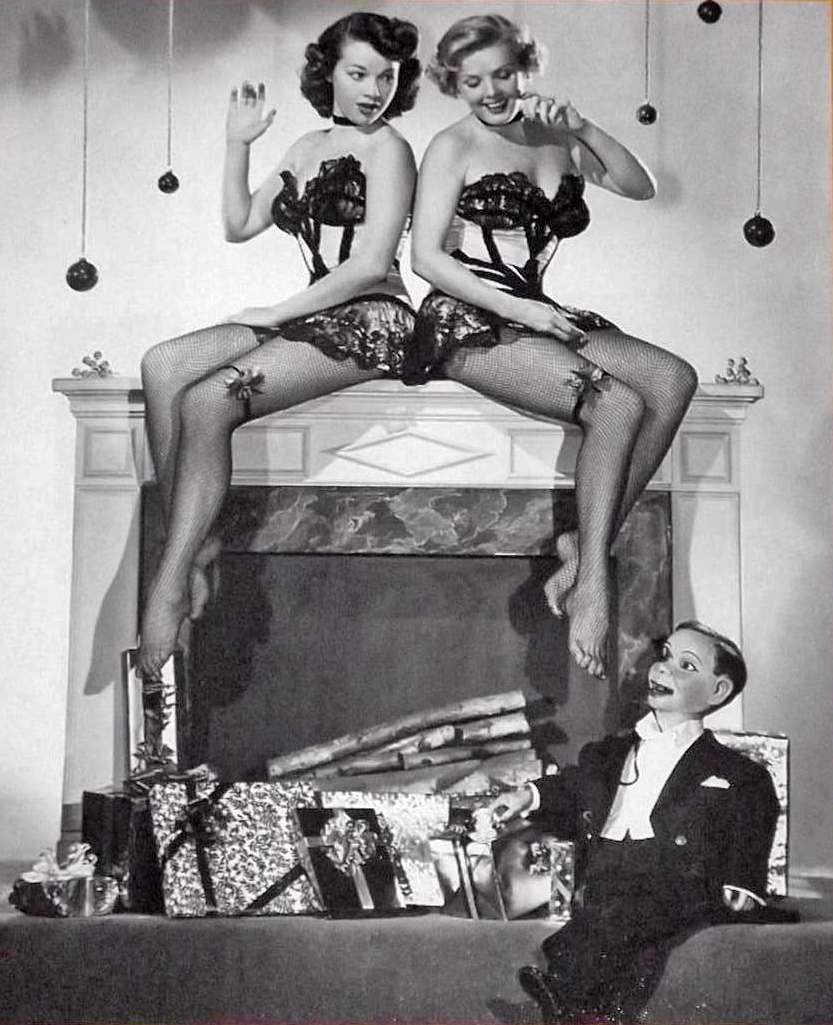 And I've saved the best for last…