The Documerica Project: photos of Chicago's black community in the 1970s
IN the 1970s, the US Government created Documerica Project (1971-1977). The Environmental Protection Agency (EPA) hired freelance photographers to capture images relating to environmental problems, EPA activities, and everyday life in the 1970s.
John H White was one of nearly one hundred photographers hired for DOCUMERICA. His photographs captured the spirit and struggle of the African-American community in Chicago, Illinois in the early 70's.
The captions are the original texts: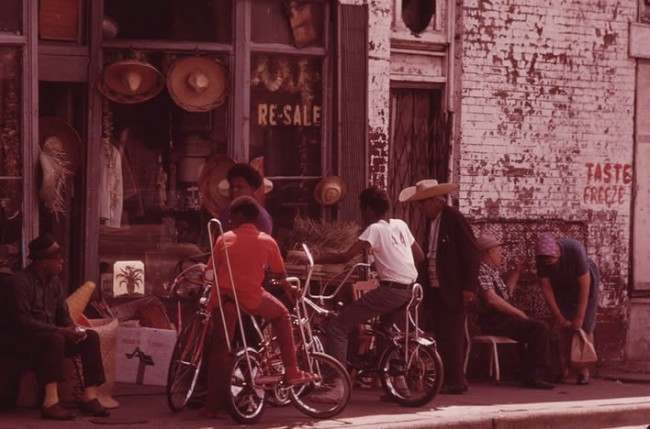 Sidewalk Merchandise On Chicago's South Side. Many Of The City's Black Businessmen Started Small And Grew By Working Hard Today Chicago Is Believed To Be The Black Business Capital Of The United States, 06/1973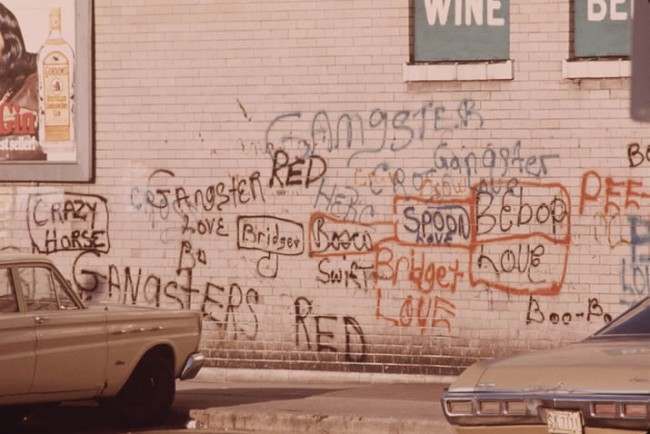 Graffiti On A Wall In Chicago. Such Writing Has Advanced And Become An Art Form, Particularly In Metropolitan Areas. Black Artists Also Have Used Walls On Buildings In Black Communities In Chicago To Paint Outdoor Murals. They Feel It Is A Means Of Sharing Art With People In The Ghetto Who Don't Go To The Museums. The Artists Also Have Given Painting Lessons To Community Groups By Decorating Walls On Some Buildings In Their Communities, 05/1973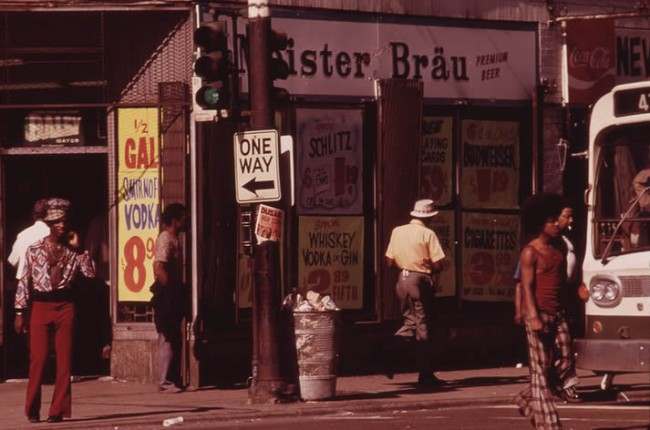 Street Scene On 47th Street In South Side Chicago, A Busy Area Where Many Small Black Businesses Are Located, 06/1973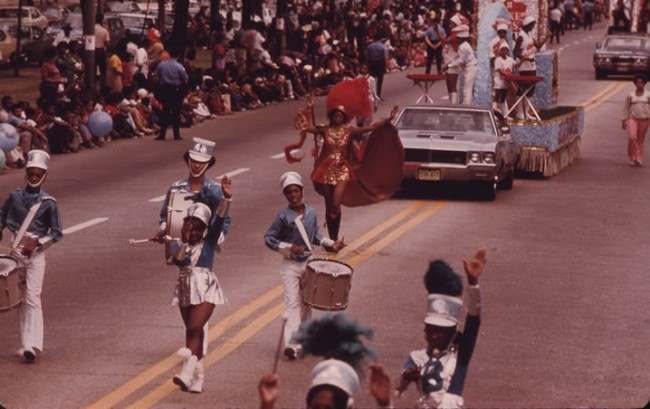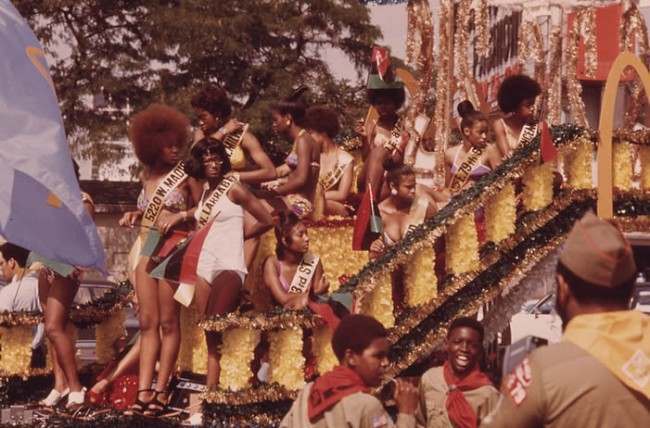 Black Beauties Complement A Float During The Bud Billiken Day Parade, 08/1973
Isaac Hayes Dancers Perform At The International Amphitheater In Chicago, 10/1973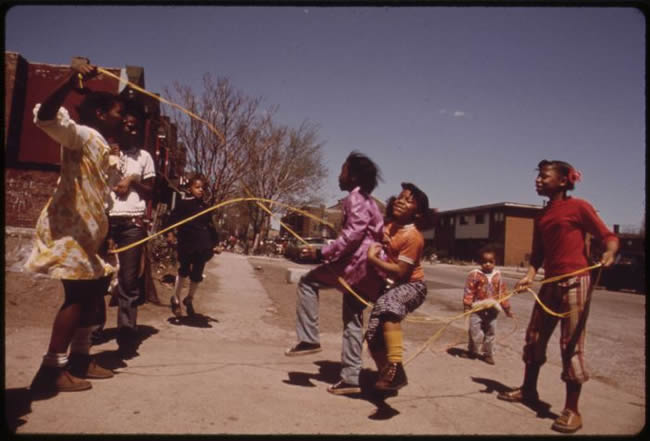 Black Children Play Outside The Ida B. Wells Homes, One Of Chicago's Oldest Housing Projects. There Are 1,652 Apartments Housing 5,920 Persons In 124 Buildings On The South Side. Many Buildings In This Part Of The City Have Been Systematically Vacated For Various Reasons. Even Though Many Are Salvageable, They Are Razed And Replaced With High Rent Highrises Which Have Little Or No Appeal To The Area's Previous Residents, 05/1973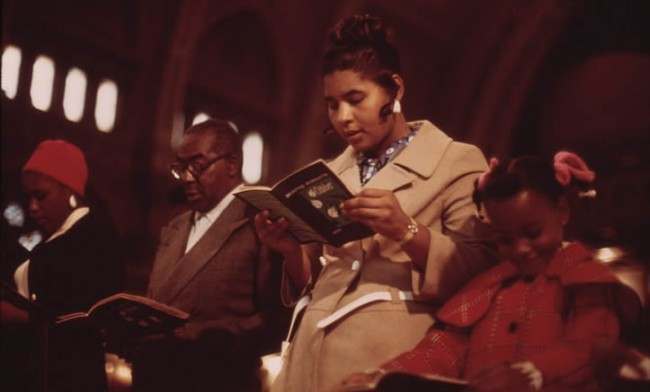 Worshippers At Holy Angel Catholic Church On Chicago's South Side. It Is The City's Largest Black Catholic Church. The Pastor Is Father George H. Clements, A Leader In The Black Community, 10/1973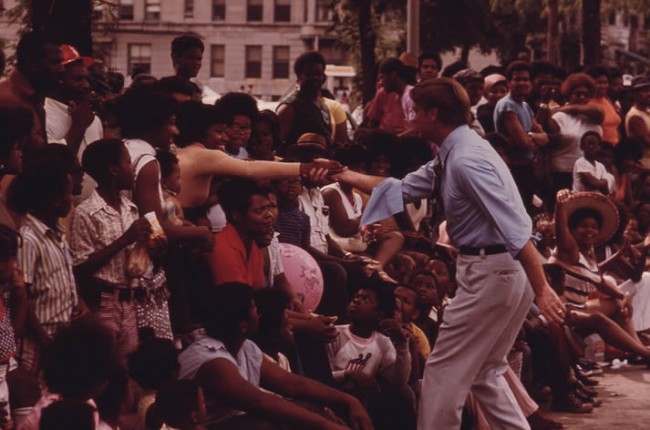 Illinois Governor Dan Walker Greets Chicago Constituents During The Bud Billiken Day Parade, 08/1973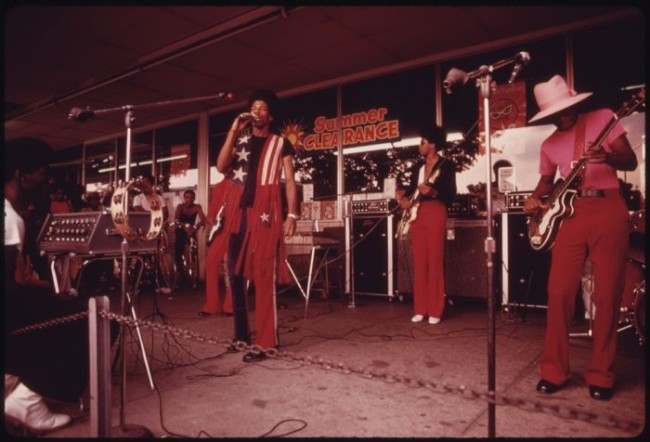 A Black Band Performs At The Lake Meadows Shopping Center In Chicago. Not Well Known, They Are Sharing Their Music At Home And Hope Their Start Will Lead To Greater Recognition, 08/1973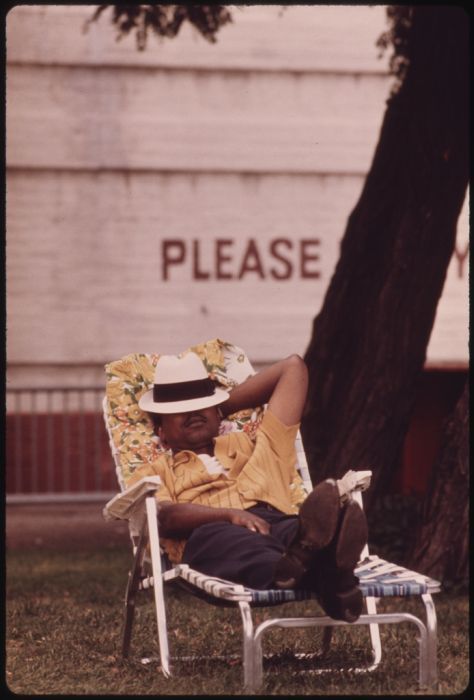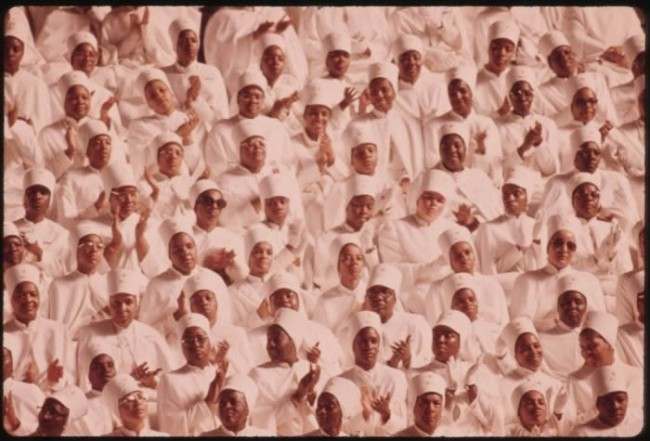 Black Muslim Women Dressed In White Applaud Elijah Muhammad During The Delivery Of His Annual Savior's Day Message In Chicago. The City Is Headquarters For The Black Muslims. Their $75 Million Empire Includes A Mosque, Newspaper, University Restaurants, Real Estate, Bank And Variety Of Retail Stores Muhammad Died February 25, 1975, 03/1974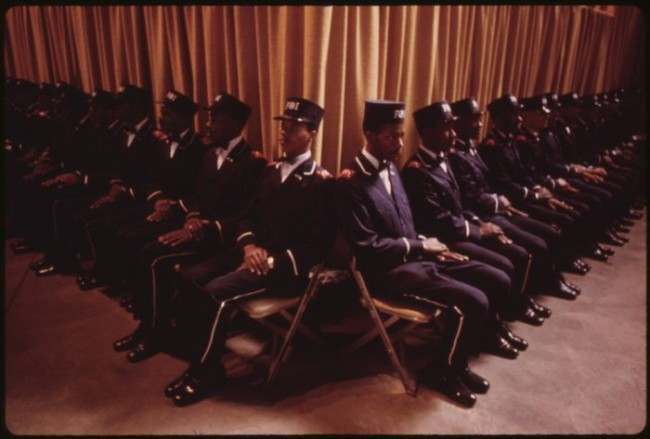 "The Fruit Of Islam", A Special Group Of Bodyguards For Muslim Leader Elijah Muhammad, Sit At The Bottom Of The Platform While He Delivers His Annual Savior's Day Message In Chicago, 03/1974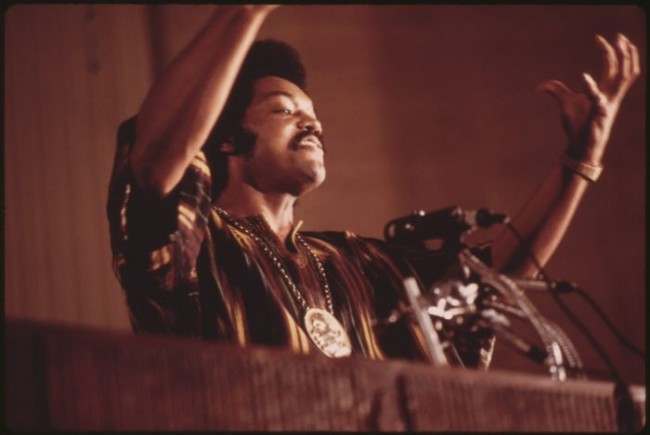 The Rev. Jesse Jackson Speaks On A Radio Broadcast From The Headquarters Of Operation Push, At Its Annual Convention. One Of The Aims Of The Organization Is To Open The World Of Business To Small Black Owned Businesses. Rev. Jackson Is Credited For Helping To Make Chicago The Black Banking Capital In The Country. He Helped Persuade White Companies To Stop Taking Profits They Earned From Black Consumers To The White Suburbs, 07/1973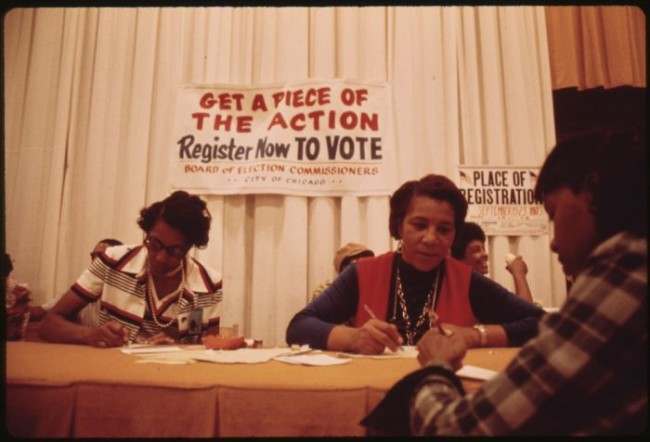 Vote Registration Drive Was One Aspect Of Black Expo, An Annual Exhibit Of Black Talent, Education, Products And Other Aspects Of Black Consciousness Held In Chicago. The Aim Is To Make Blacks Aware Of Their Heritage And Capabilities, And Help Them Towards A Better Life, 10/1973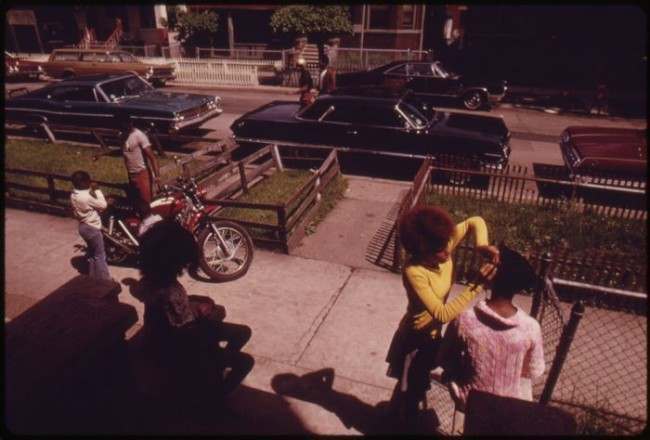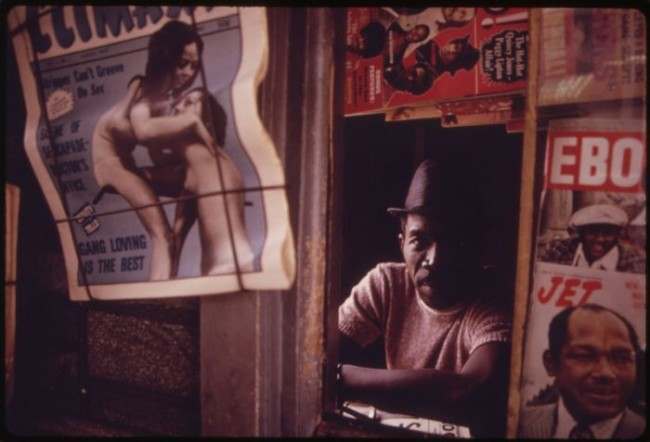 Black Man Operating A Newsstand In Chicago On The West Side The City Is Believed To Be The Black Business Capital Of The United States. Census Figures Show In 1970 There Were 8,747 Black Owned Businesses In The City That Grossed More Than $332 Million. But Black Capitalists Still Have More Trouble Staying In Business Once They Begin And The Main Reason Remains Racial Prejudice. Lack Of Capital Lack Of Business Expertise And Lack Of Support From The Black Community Are Other Factors, 06/1973
Black Youngsters Performing On An Empty Lot At 5440 South Princeton Avenue On Chicago's South Side At A Small Community Program Called "an Open Air Fashion And Talent Show" Presented By "the New Between The Tracks Council", A Community Block Group. It Is One Of Many Block Clubs And Community Groups Organized To Help Youngsters "do Their Thing" During Special Weekend Programs In Empty Lots In The Black Communities, 08/1973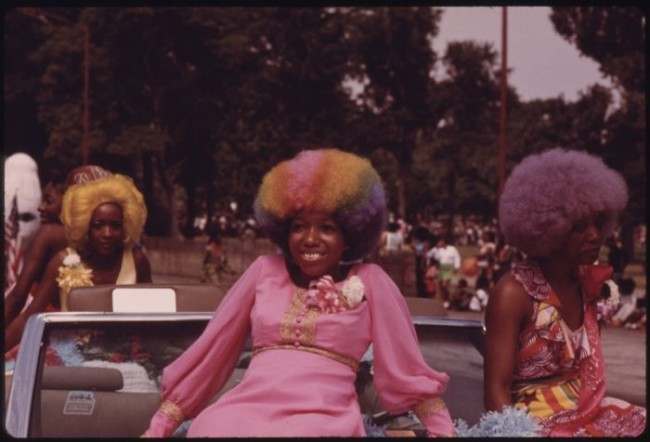 Black Beauties With Colorful Hair Grace A Float During The Annual Bud Billiken Day Parade Along Dr. Martin L. King Jr. Drive On Chicago's South Side. Up To Half A Million People View One Of The Largest Events Of The Year, Held For Blacks Of All Ages And Economic Status. The Parade Also Includes Black Politicians, Black Businesses Displaying Their Products And Black Bands, 08/1973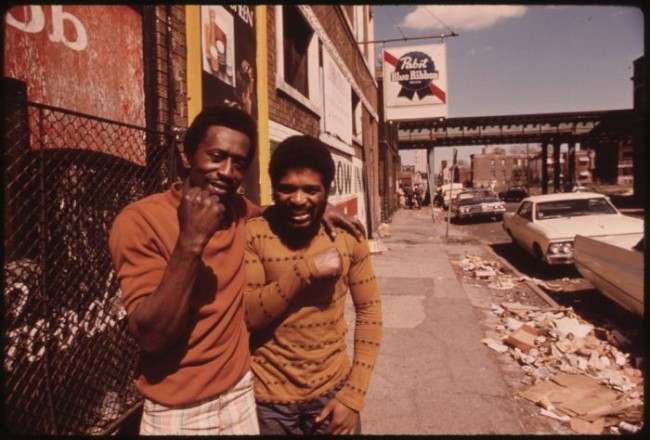 Chicago Ghetto On The South Side. Although The Percentage Of Chicago Blacks Making $7,000 Or More Jumped From 26 To 58% Between 1960 And 1970, A Large Percentage Still Remained Unemployed. The Black Unemployment Rate Generally Is Assumed To Be Twice That Of The National Unemployment Rate Published Monthly By The Bureau Of Labor Statistics, 05/1974