Steve's Snapshots From The 1979 Reading Festival
"These snaps have suffered a bit with age, so I suppose it's a good job I scanned them in before they fade away entirely," says Steve Vaughan of these pictures of his trip to the 19th Reading Festival (August 24-26th 1979).
"Some are a bit blueish or pinkish. I suppose I could have spent more time tweaking the colours, but I decided I could not be arsed.
"The set starts with buying booze in Asda in .. Dowlais, was it? Then the festival, then stopping off to visit some pals in Bradford on Avon on the way back. Present were brother Paul and sister Tricia, Led Rogers, Huw Rowlands and sklog."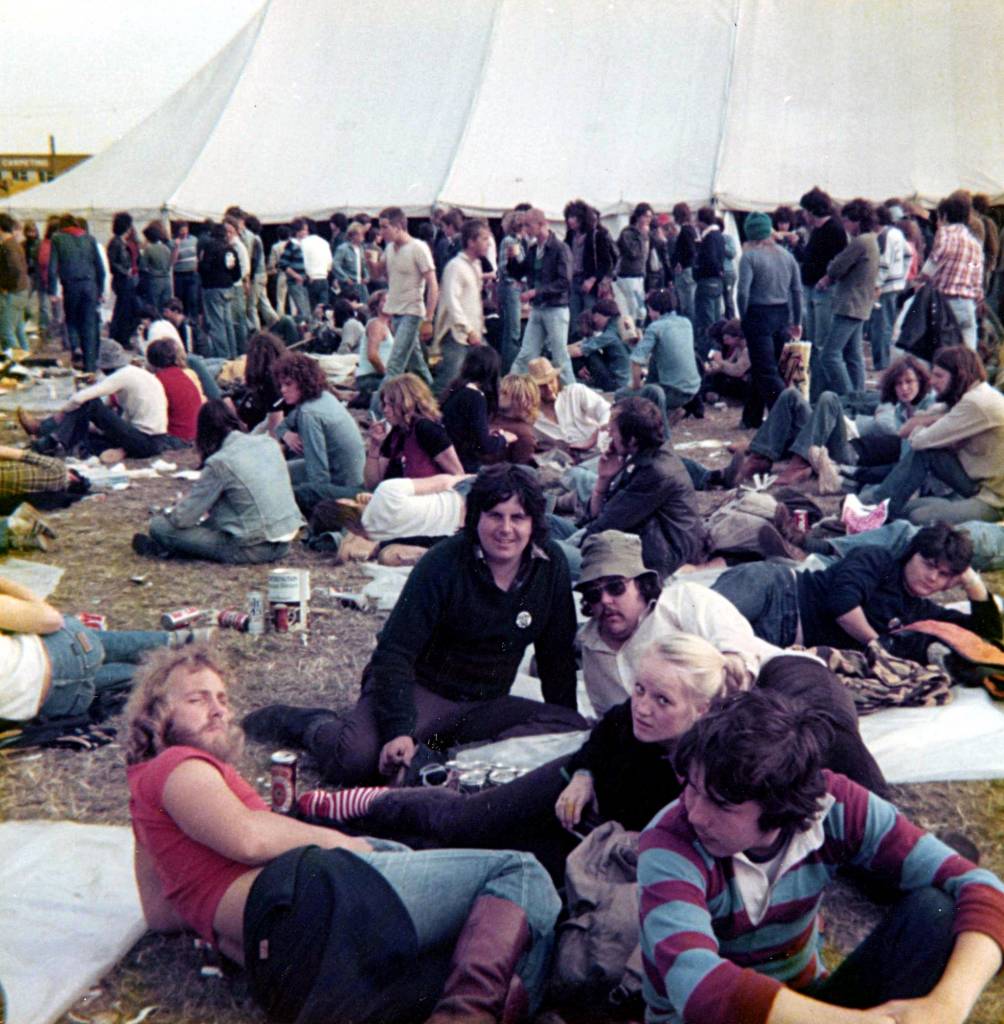 The Line Up:
Friday 24th Aug.

Bite the Pillow
The Jags
Punishment of Luxury
Doll by Doll
The Cure
Wilko Johnson
Motorhead
The Tourists
The Police

Saturday 25th Aug

Root Boy Slim and the Sex Change Band
The Yachts
Little Bo Bitch
The Movies
Bram Tchaikovsky
Gillan
Steve Hackett
Cheap Trick
Inner Circle
Thin Lizzy were billed to play but didn't show. They were replaced by the Scorpions.

Sunday 26th Aug

The Cobbers
After the Fire – replaced by Terra Nova
Speedometers
Zaine Griff
Wild Horses
The Members
Molly Hatchett
Climax Blues Band
The Ramones – replaced by Nils Lofgren
Peter Gabriel
Whitesnake