Smash Hits Magazine '81: A Look Inside (When Ska and Synthpop Ruled)
Smash Hits lasted from 1978 to 2006. It hit its peak in the 1980s, primarily featuring lyrics rather than tell-all stories of the artists like most other music mags. But it was chock full of awesome band photos and cool adverts.
So let's pick a year, 1981, and have a look at the covers and insides of a few issues. Be prepared: synthesizer saturation levels will be reached. Prepare accordingly.
8-21 January 1981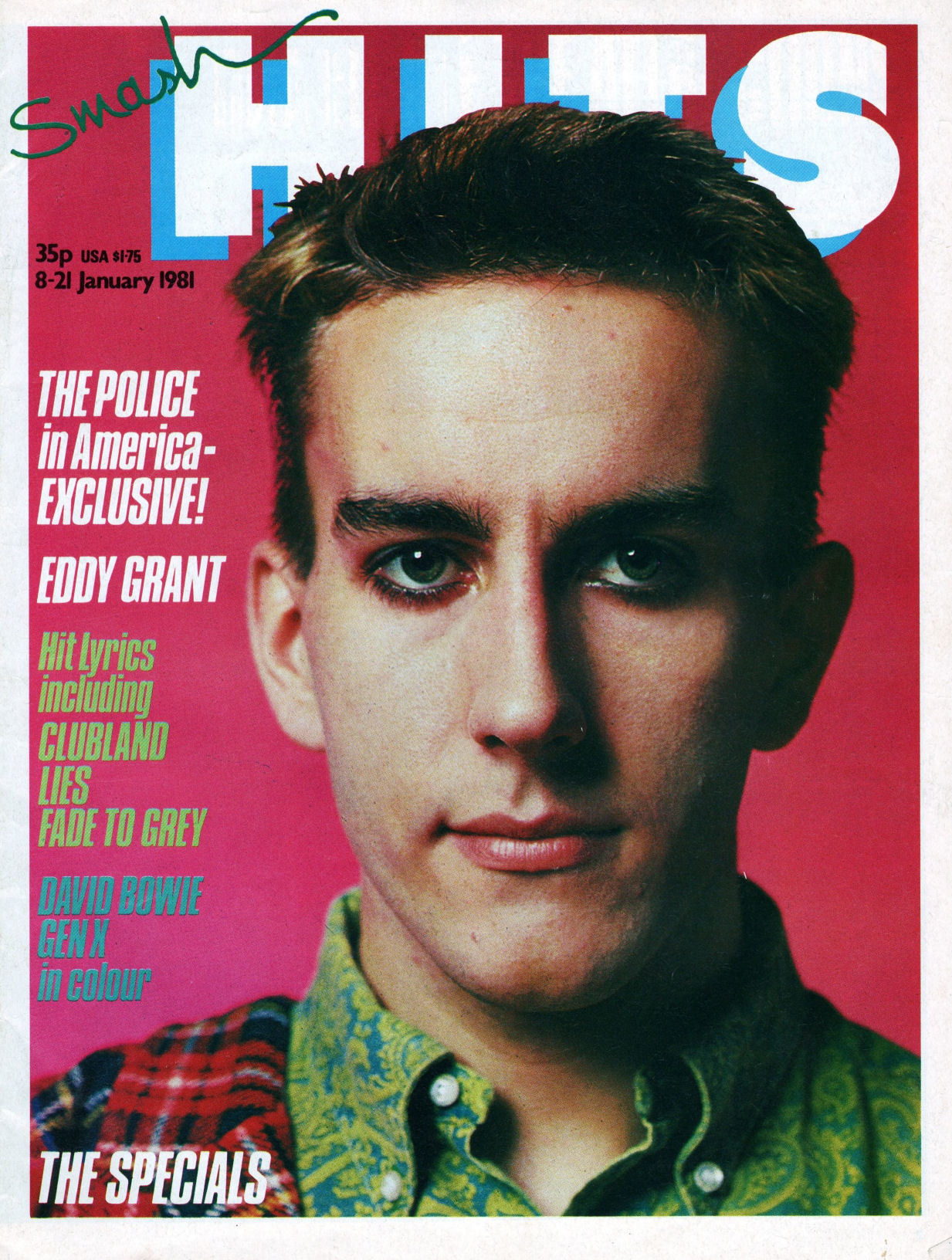 It's January 1981.  The post-punk, "new wave" is in full effect.  The Specials make the cover; meanwhile, Americans have never heard of them.  "Ghost Town" was the UK single of the year in 1981…

Turn a few pages and there's this amazing advert for the film Times Square.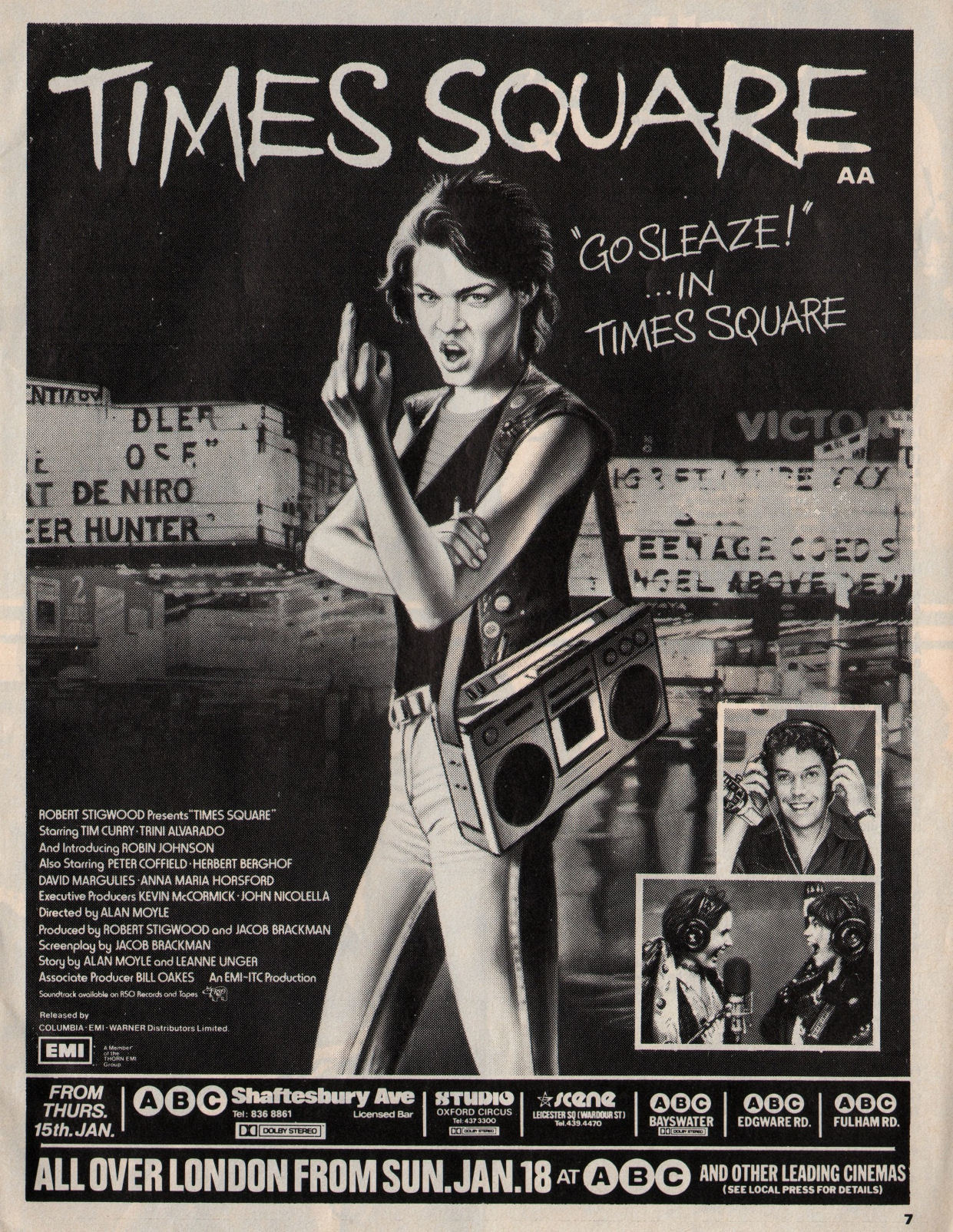 It had an amazing soundtrack; sadly, the movie itself wasn't too hot.  Roger Ebert noted that it had potential, but it just missed too many opportunities.  The female lead, Robin Johnson (hailed as the "female Travolta") sadly got herself locked into a contract with Robert Stigwood (Saturday Night Fever) which forbade her from working anywhere else.  When no parts came her way after Times Square, she had to work as a bank teller to make ends meet.
Here's the trailer, featuring the sounds of Tubeway Army and The Ramones….
A few pages in and we're greeted by Eddie Grant…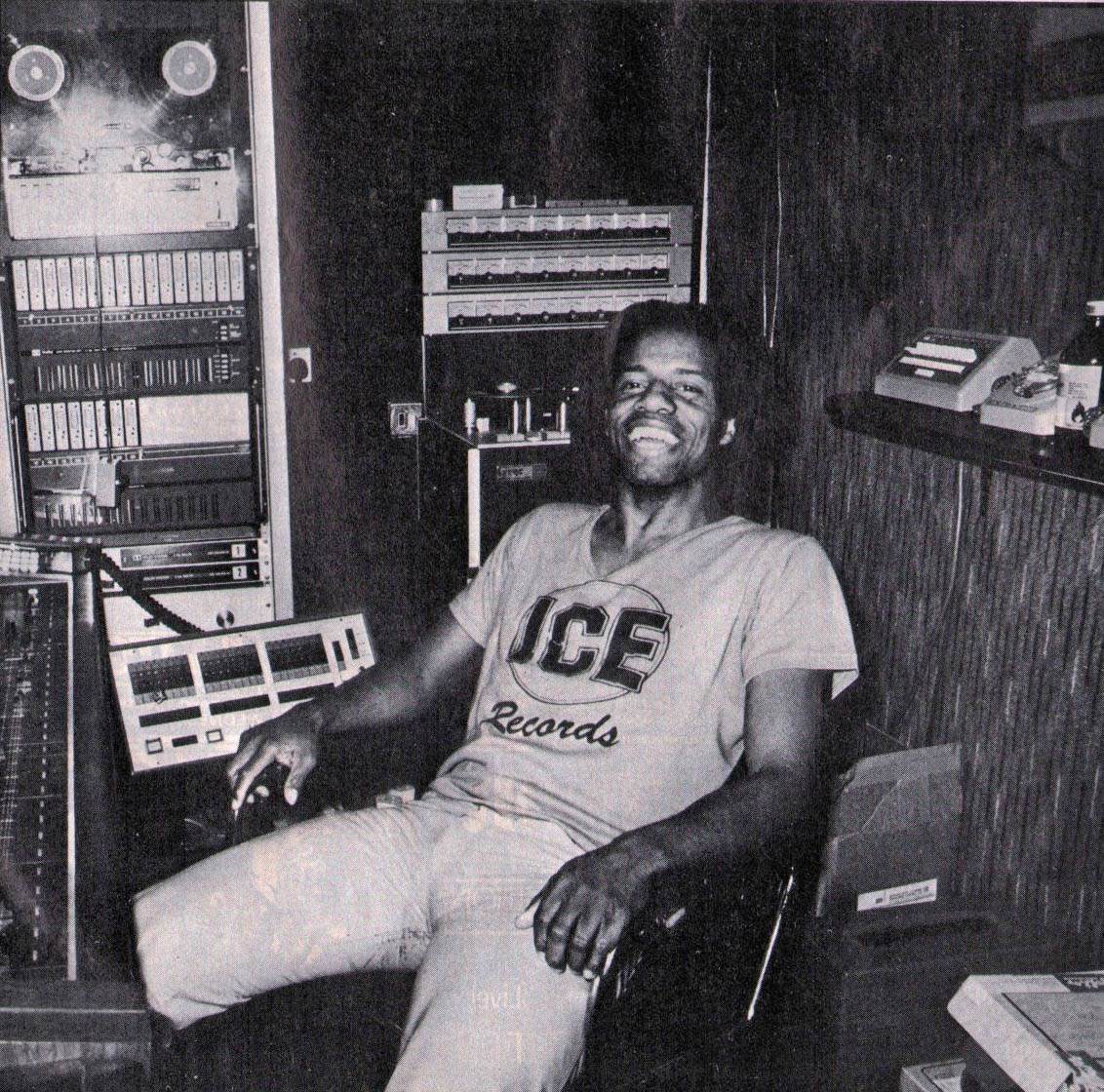 In the article, Eddie explains that the only people allowed to work with him in the studio are family members.  When the interviewer asks if this inhibits criticism, he replies, "Anybody can criticise my work, but they must keep their criticisms to themselves."   What?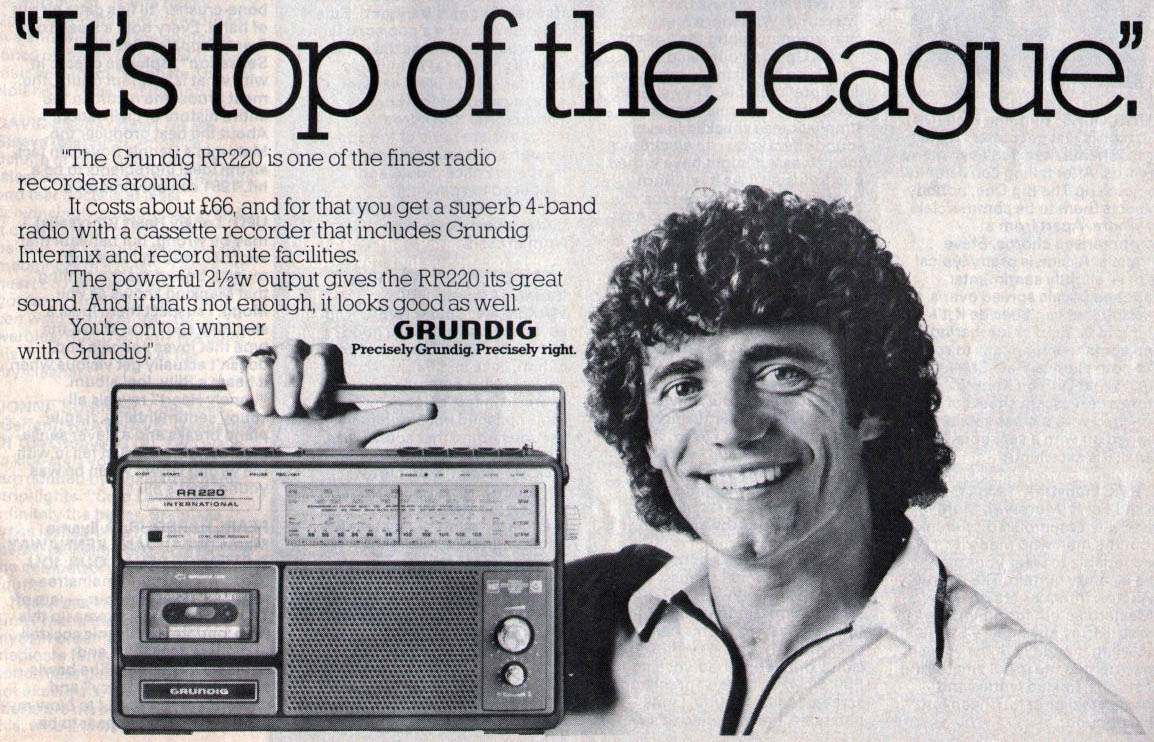 Yes, folks, this was top-of-the-line portable audio equipment in 1981. The "boom box" was also big this year (and iPods were a long, long way off).
Turn the page and Smash Hits is slamming the hell out of new albums by Queen (Flash Gordon) and The Clash (Sandinista!) – perhaps, rightly so.  Then it ends with a nice picture of Billy and Generation X.  Such nice hair.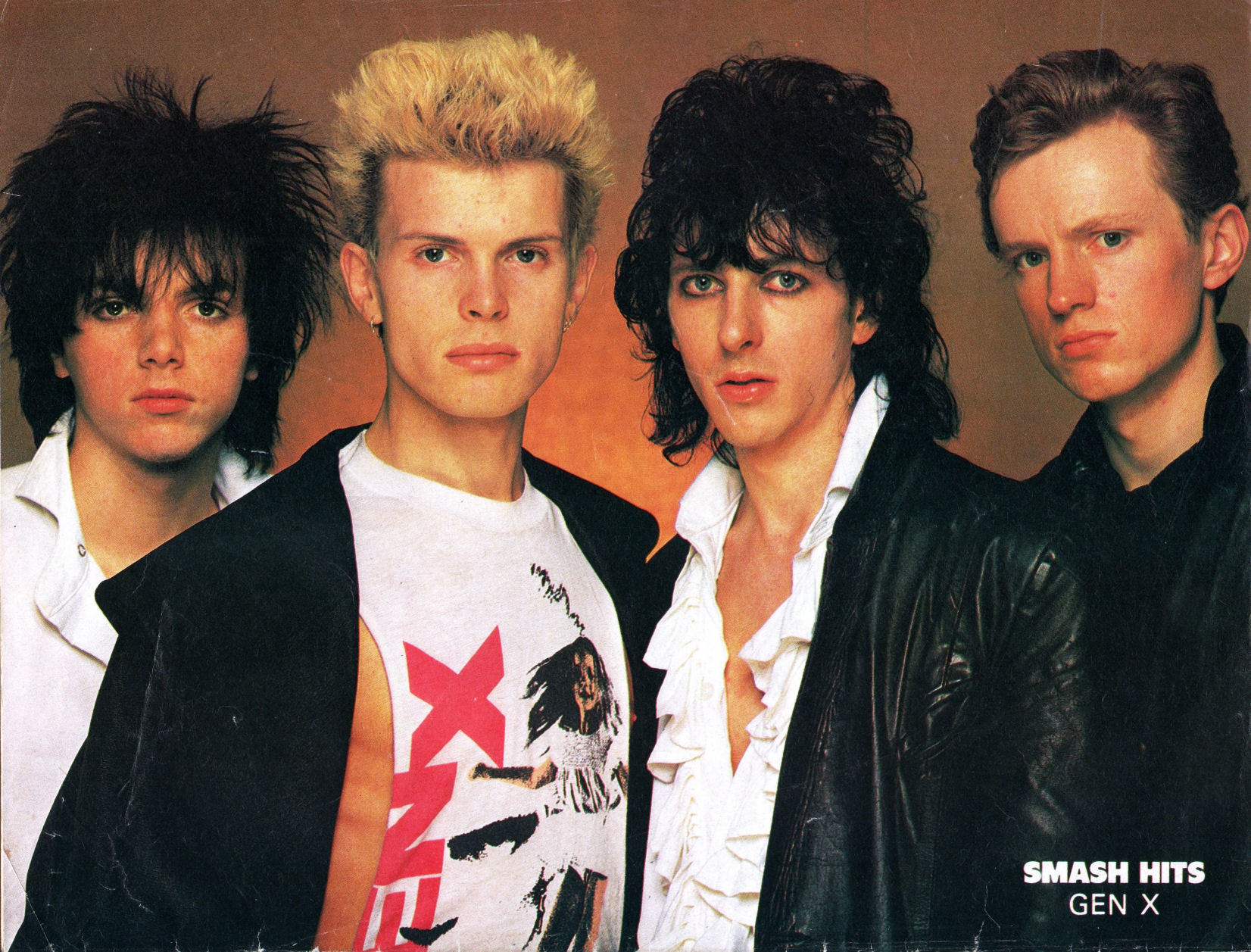 January 22-February 3 1981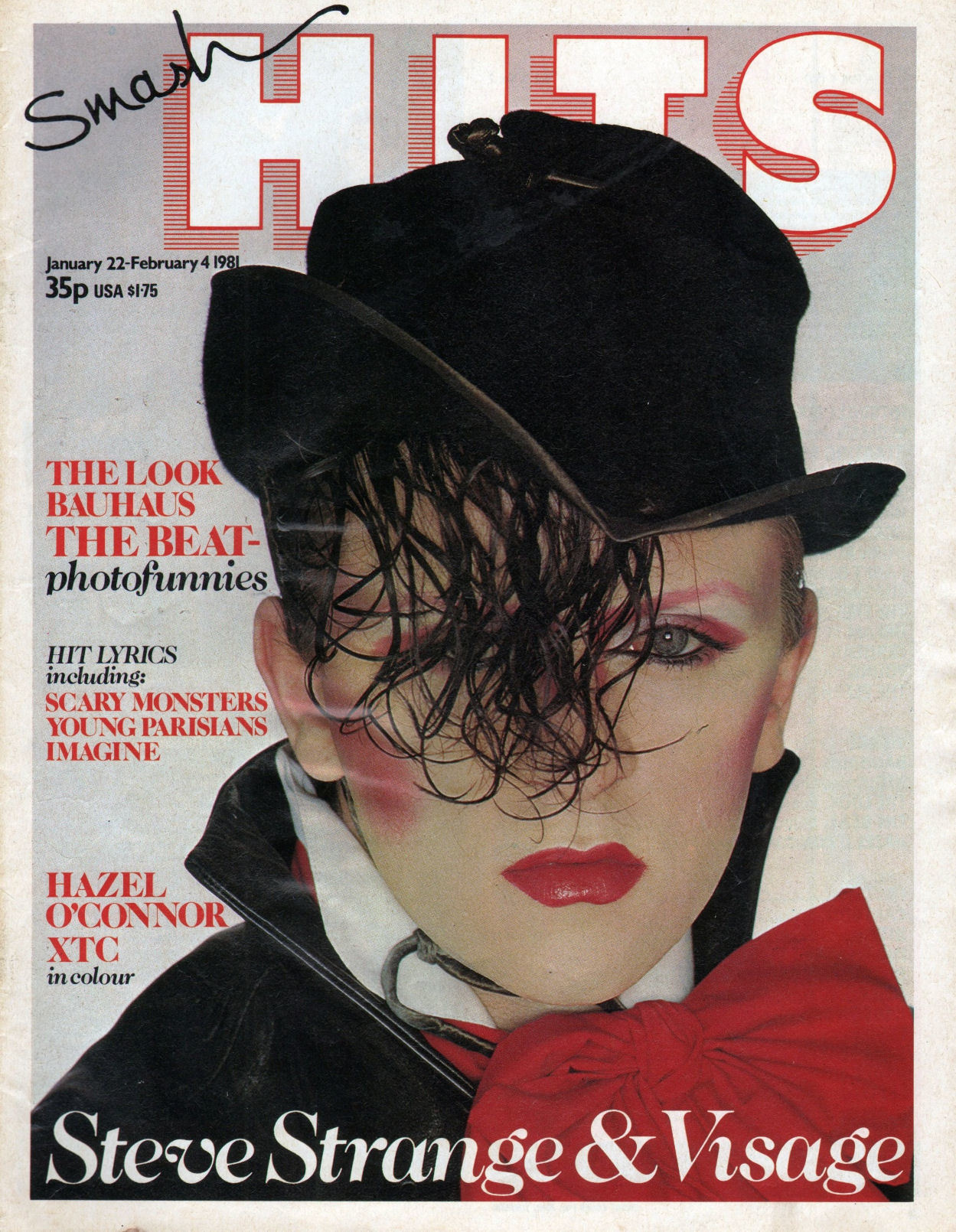 "Steve Strange was just your run-of-the-mill Newport schoolkid with orange hair and a tendency to spend the weekends thrashing around the Northern Soul circuit – until he discovered PUNK."
By 1981 Steve had come a long way from the rough jams of punk with his hit "Fade to Grey"…
Pass a few adverts for the new Sheena Easton album ("9 to 5") and Blondie's "Rapture" and there's XTC – in my humble opinion, one of the most talented acts to come out of this period.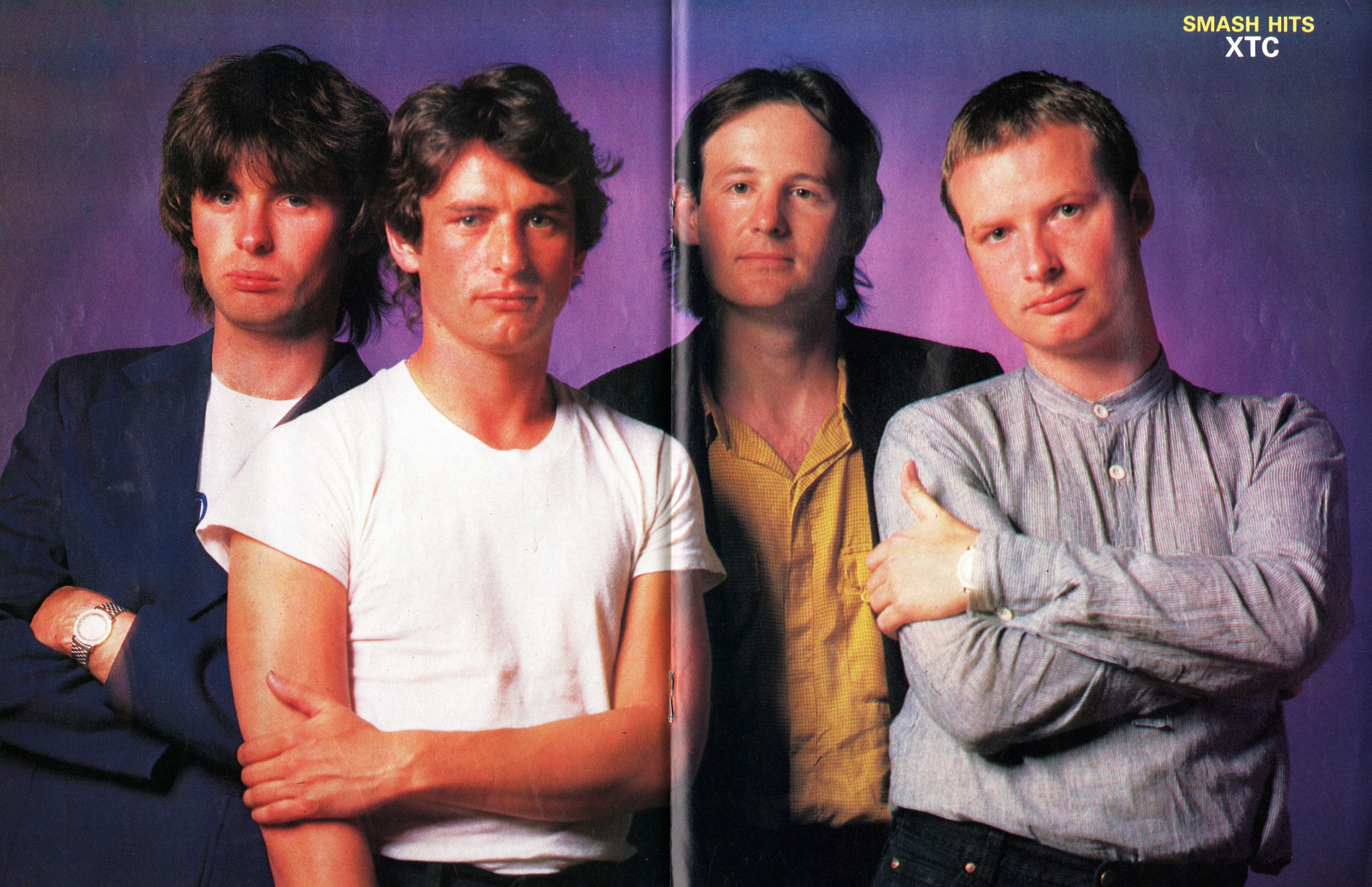 This was the year of Sgt Rock (live performance below); before things started getting really heady and pastoral.
A few adverts.  The new fashions of '81 had severed the ties of the Seventies – with only a slight resemblance to the disco days, and none at all to the hairy/earthy/hippie vibe of just a few years prior.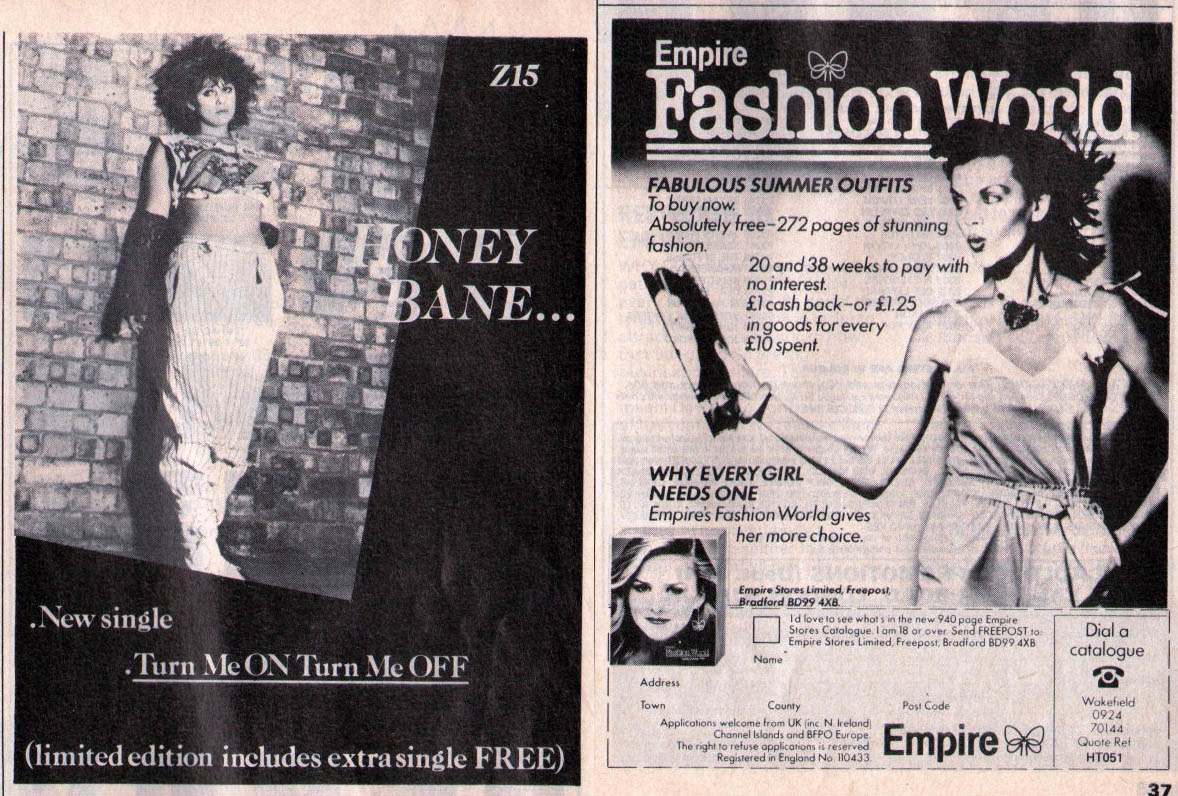 And the issue ends with Hazel O'Connor…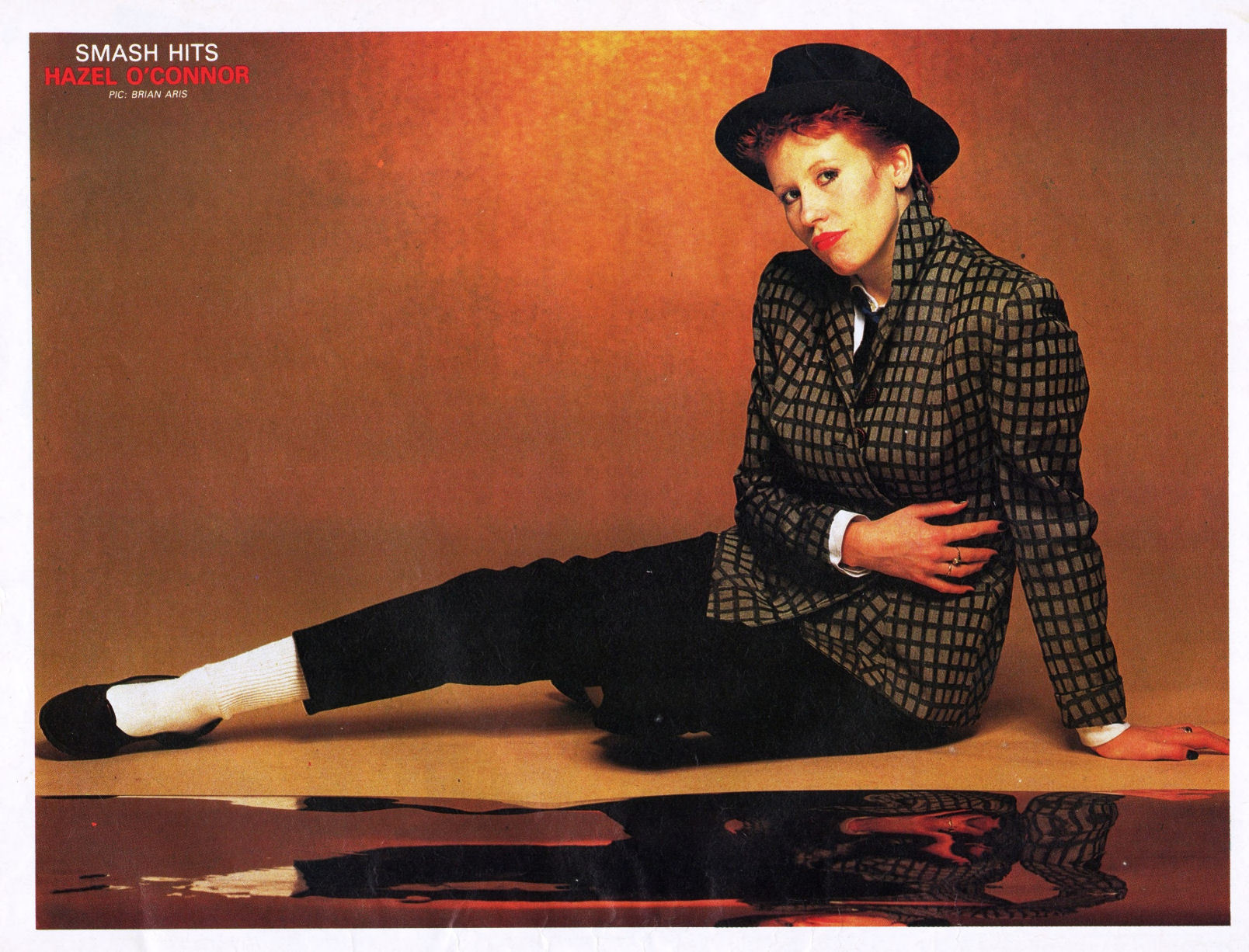 1981 was the year she proclaimed "these are the decadent days"….
February 5-18 1981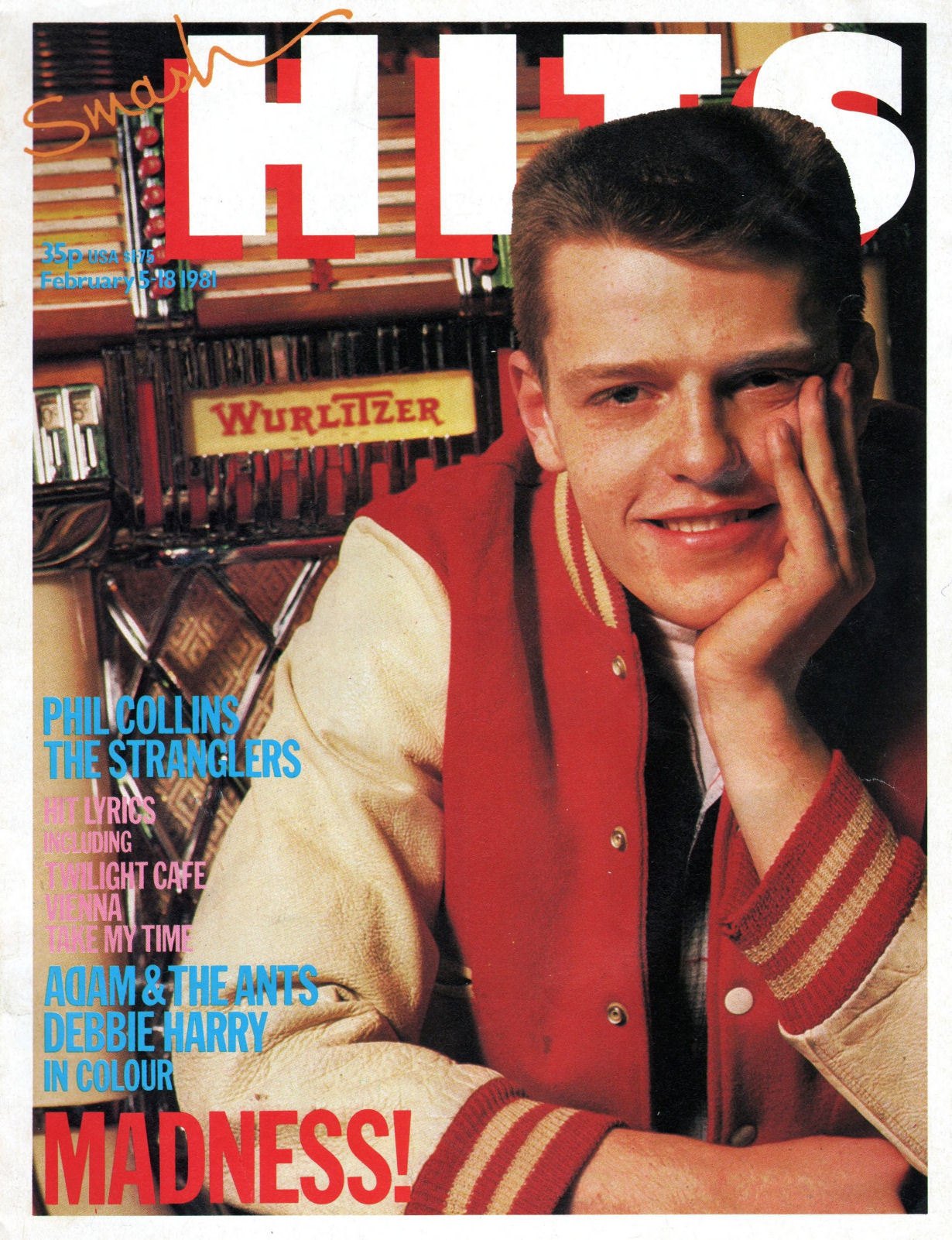 The previous issue featured the all-too-serious avant-garde of Visage; this issue features Madness – truly one of the funnest bands in history.  While Visage and The Specials were virtually unknown in the States, who could ignore the catchiest, peppiest songs of the decade?
The true beauty of Madness music was that you didn't even have to know how to dance.  Just throw yourself around, hop a little, make awkward arm movements and you're good to go!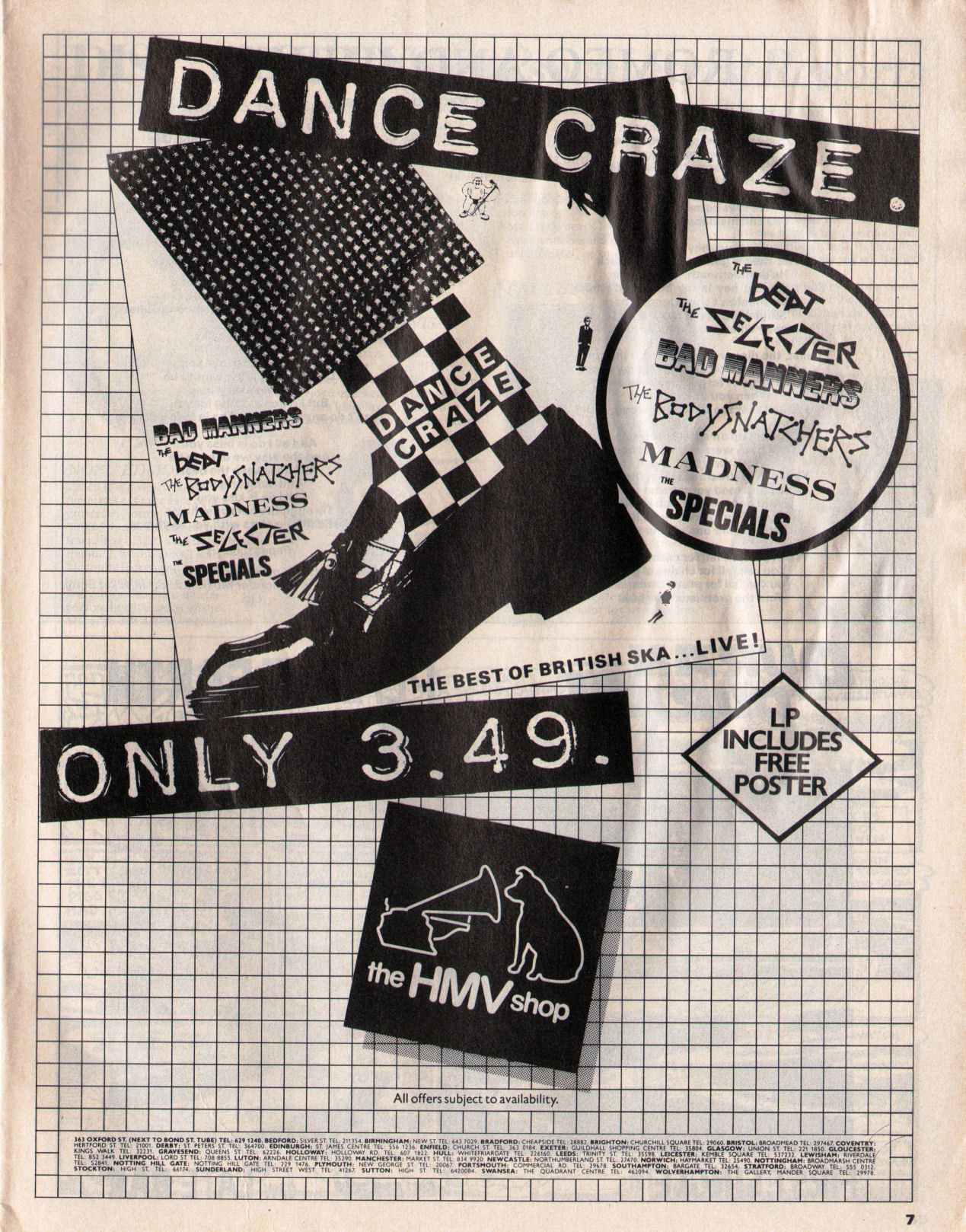 A compilation album I can get behind.  1981 truly was the Year of Ska.
Although, as the next advert hints at, the Top 40 was full of music not quite so fresh…..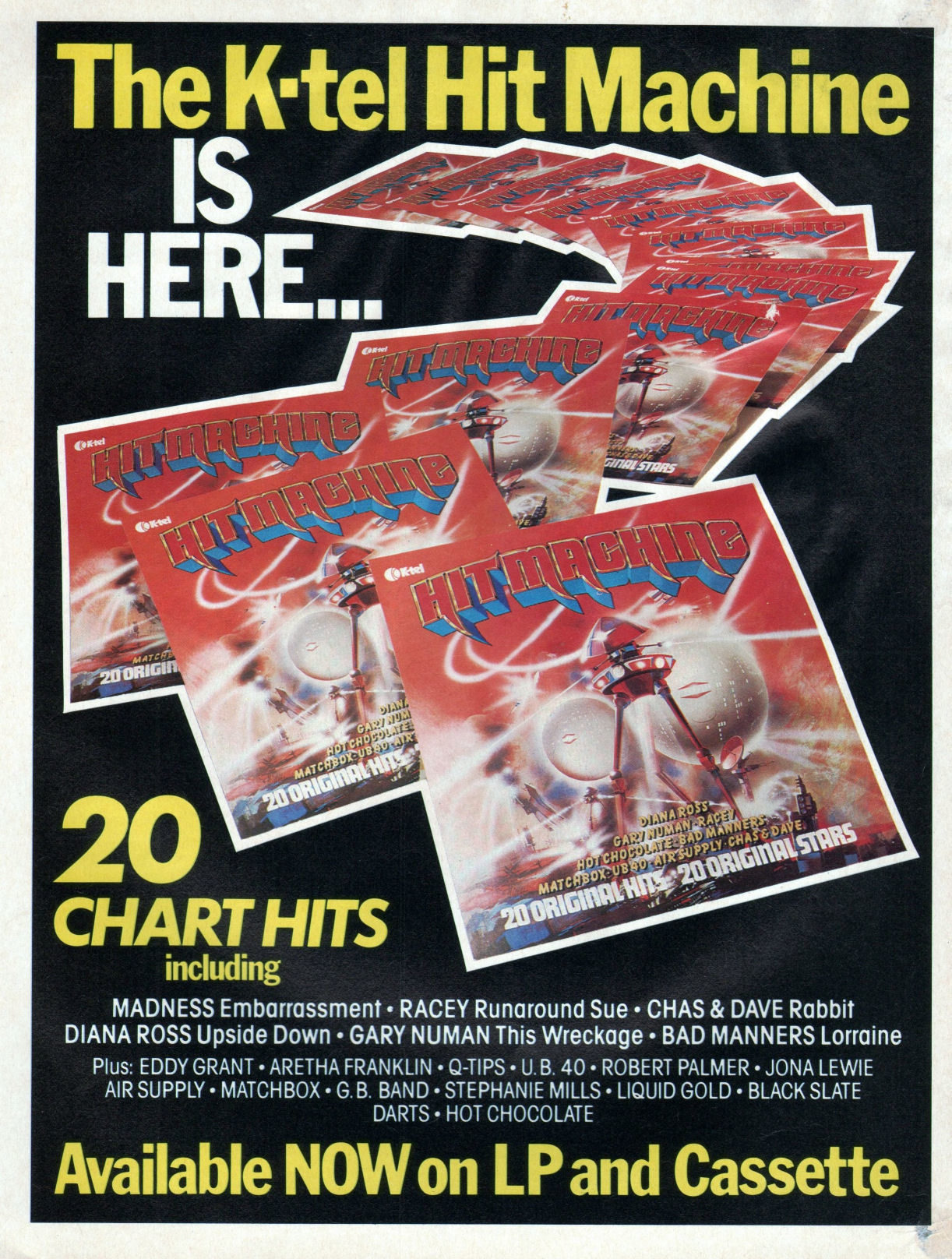 Side-by-side with Madness and UB40 are disco holdovers – Diana Ross' "Upside Down" is a great song, but sounds like it was meant for the disco floors of 1978.  Hot Chocolate was another disco holdover….. and Air Supply?  Don't get me wrong, in the right mood, the pillowy soft sounds of Air Supply are great – but a far cry from post-punk.  Remember, despite all these fresh sounds highlighted in Smash Hits, perhaps the biggest band of 1981 was Styx.
March 5-18 1981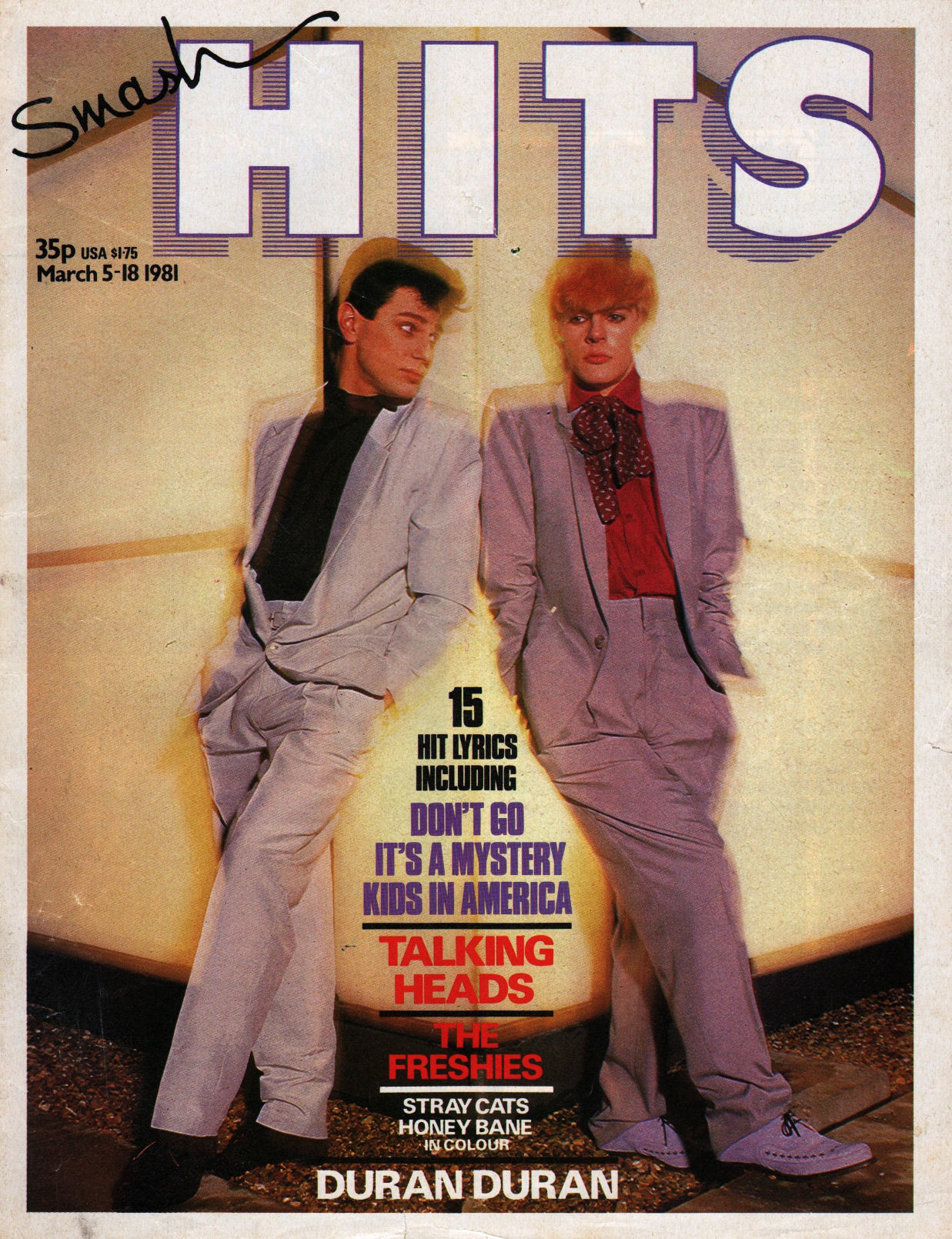 Oh, crap.  Duran Duran is coming.  It won't be long before every American girl is deciding which member she likes best (Is it Simon or Nick?…. or maybe Andy?) and their videos flood MTV.  The Duran Duran tidal wave would officially land int he US in 1982.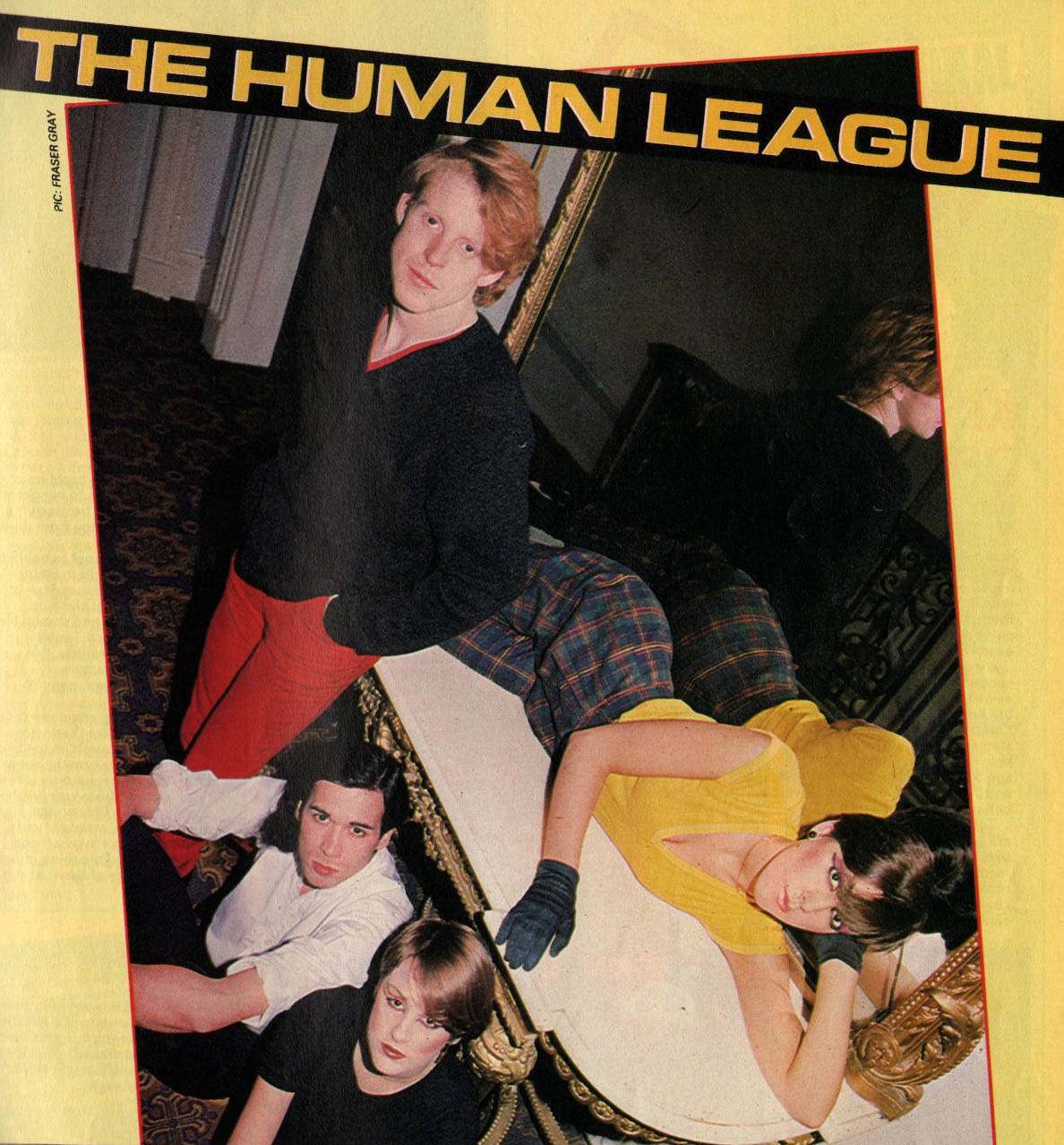 1981 was the year of the synthpop classic "Don't You Want Me".  The song wasn't supposed to be released as a single – Virgin felt it was a sub-standard "filler" track.  Thankfully, the correct decision was made, and this epic pop hook was unleashed upon the world.

I remember being in my aunt's car in '81 listening to "Ebony and Ivory" (McCartney and Wonder) and "Eye of the Tiger" (Survivor) on the radio… and then this song came on, and it just stood out from the pack as something completely different.
Next is quite a time capsule…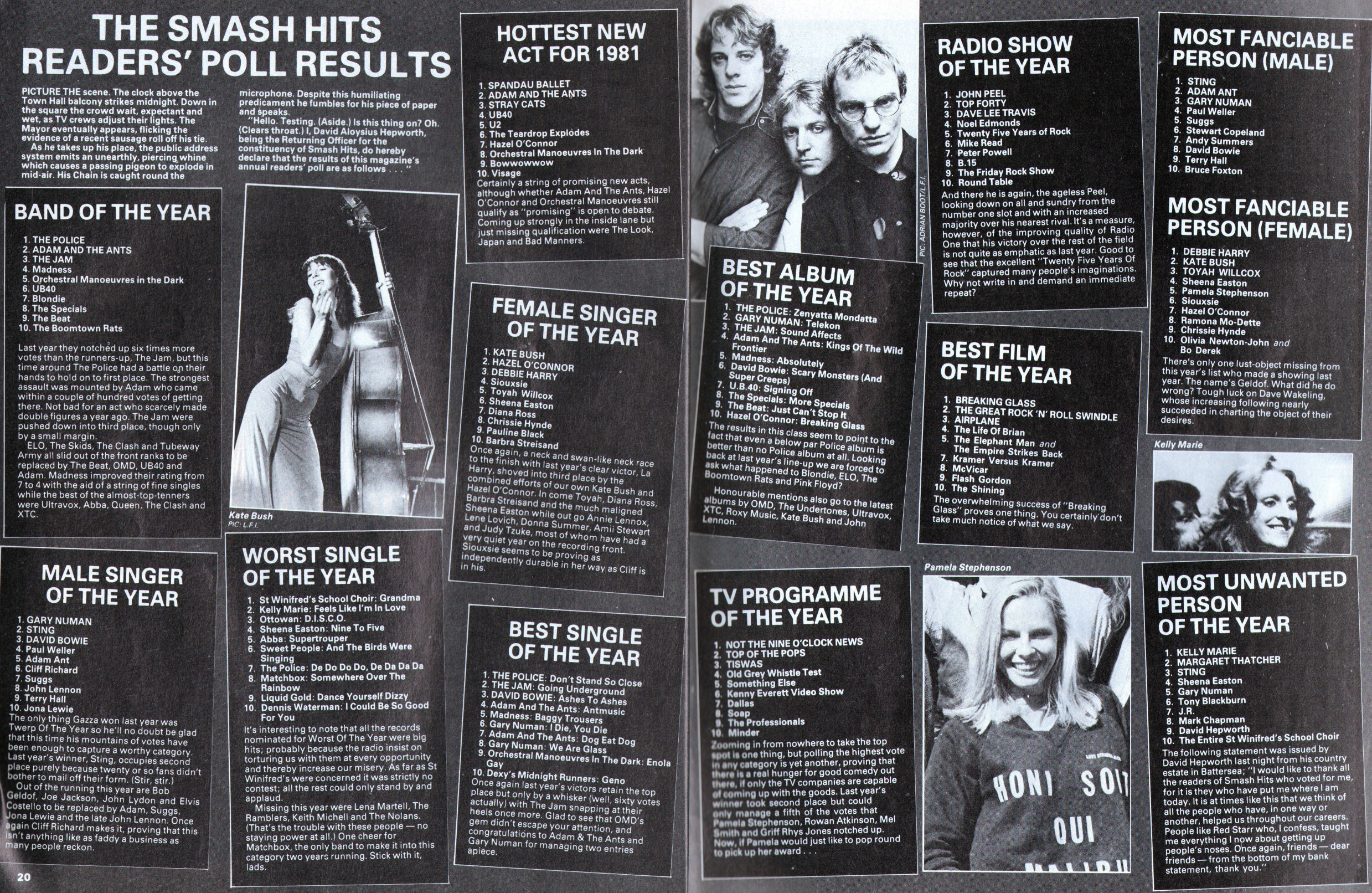 What a variety of music back then – both Streisand and Siouxie make the list for female singer of the year.  Sting comes in as both the most unwanted and most fanciable.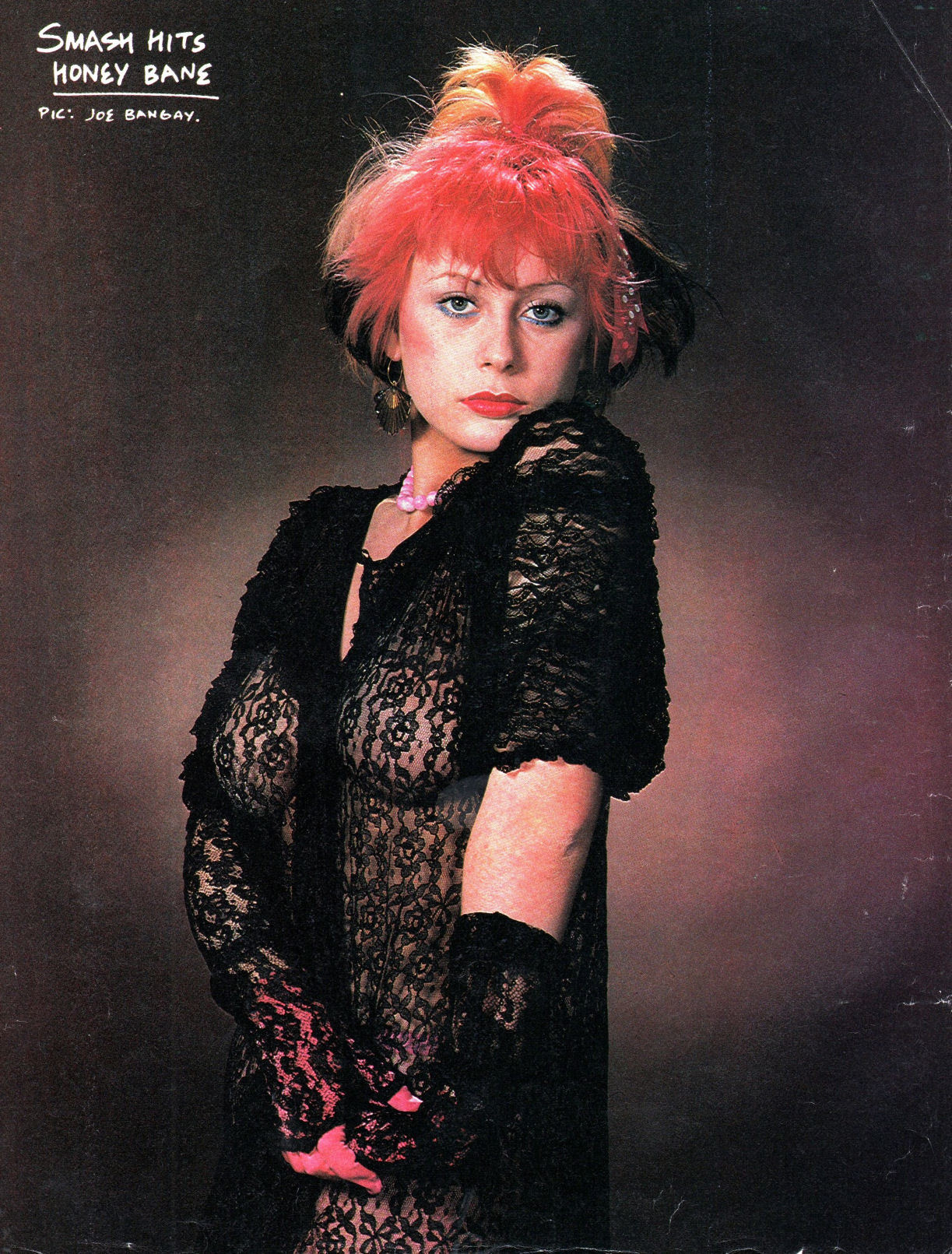 The back cover features Honey Bane.  1981 was a big departure for her – like so many hardcore punk acts of the previous years, she had to put aside the screaming in favor of the melodic synth sounds.  Unfortunately, it didn't work out especially well, and Honey spent the rest of the decade posing in erotic magazines.

Well, I'd like to finish out the year, but this article is getting a bit overlong.  To be continued…