Rare Stills From The 1915 Silent Movie Adaptation of Alice in Wonderland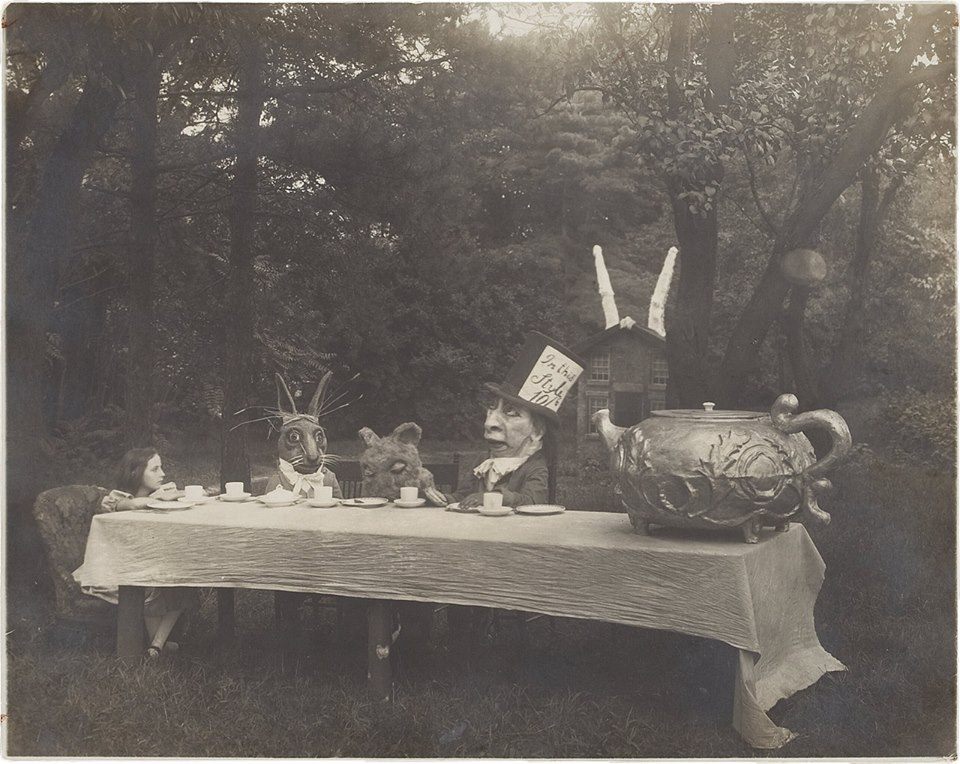 There are pitifully few stills from the 1915 silent movie adaptation of Alice in Wonderland by Lewis Carroll directed by W.W. Young. The photograph above of the Mad Hatter's Tea Party is easily the pick of what little there is. From left to right shows us: Viola Savoy as Alice, Herbert Rice as the White Rabbit, Louis Merkle as the Dormouse and William Tilden as the Mad Hatter.
It's an odd tableau, arranged as it is in the book. Everyone's sat on only two sides of the table, with us making up the fourth wall and the teapot the third. It's a totally unnatural way to arrange a table of four. It's as if Alice has been contained like a virus downwind of the local vermin and nutters who rather than being face-to-face are sat alongside one another like job interviewers at a City trading bank, TV gameshow panelists and married couples who are sick of the sight of one another. You know, weirdos. And it's perfectly suited to the Mad Hatter's way of doing things; he sits down for tea without offering any way or thought of making toast.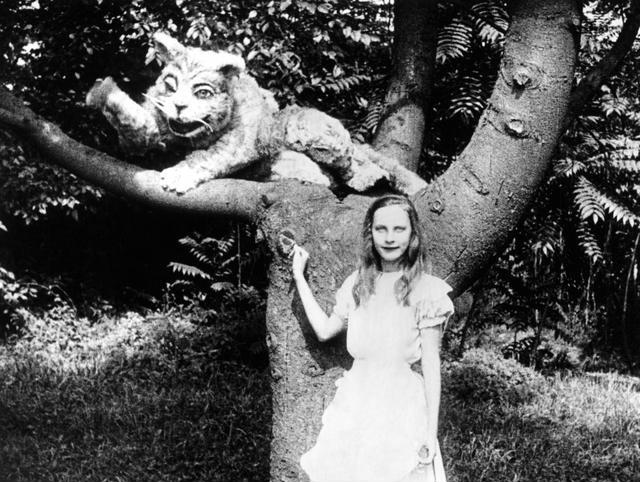 And now for the movie: