Racism in the 1930s: Darkie toothpaste
IN 1933, Taiwan toothpaste makers the Hawley & Hazel Chemical Company created Darkie toothpaste. It was to become Darlie.
What the adverts didn't reveal was that before experimenting with Darkie, the man on the box was whiter than a Klu Klux Klansman's bikini line.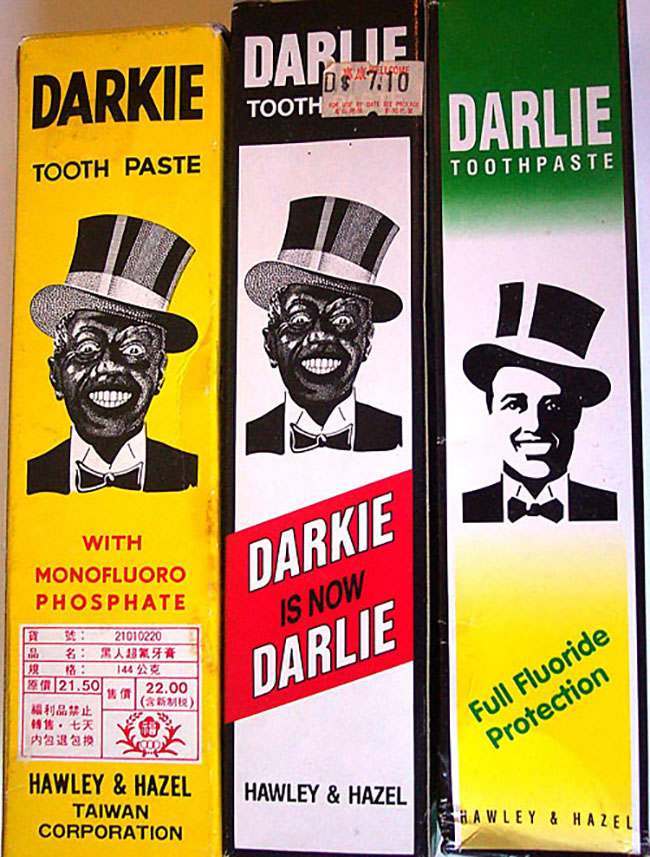 Spotter: Collectors Weekly