Play-Doh Faces: Mesmerising Portraits In The Meatyard Mold
In Photographs, Portuguese photographer Tomba Lobos merges Play-Doh and human faces to creates pictures that give a modern twist on Ralph Eugene Meatyard's masks – he's the photographer who bought a load of latex masks in a Kentucky branch of Woolworths and invited friends and family to pull them on and strike a pose.
Meatyard (1925 – 1972) explained how it worked: "The idea of a person, a photograph, say, of a young girl with a title 'Rose Taylor' or the title 'Rose' or no title at all becomes an entirely different thing. 'Rose Taylor' is a specific person, whether you know her nor not. 'Rose' is more generalized and could be one of many Roses – many people. No title, it could be anybody." The mask leads to "non-personalizing a person".
Lobos also uses masks, albeit in more high-tech fashion. He photographs the subject and shapes a mask from Play-Doh. The results are mesmerising: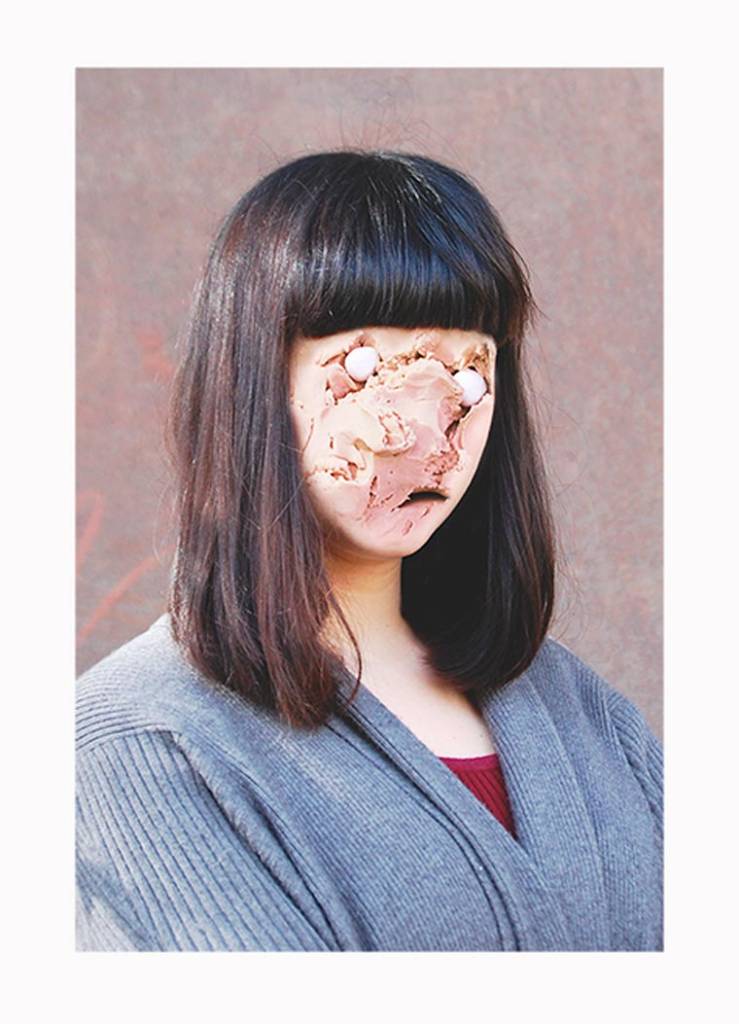 "This is a collection of headshots where I try to explore not only the boundaries between classic photography and basic sculpting but also digital and analog image making," writes Lobos. "I'm using regular caucasian skin color Play-Doh for the 'faces' and then I photoshop it on the model's head.  I would like to think this project as a low budget tribute to old school Special Effects wich can be seen, for instance, on Cronenberg's movies like Videodrome and Chris Cunningham's music videos like Rubber Johnny."