Peter Rand's faces of the 1960s
A COLLECTION of photographer Peter Rand's 1960s subjects are on show at the National Portrait Gallery. The show runs from 17 April until 16 September 2012. Subjects include Ian Holm, Harold Pinter, Fenella Fielding, Dusty Springfield, Sarah Miles, Richard Branson and Mike Sarne, singer, of course, of the number one hit, Come Outside, featuring vocal interjections by Wendy Richard.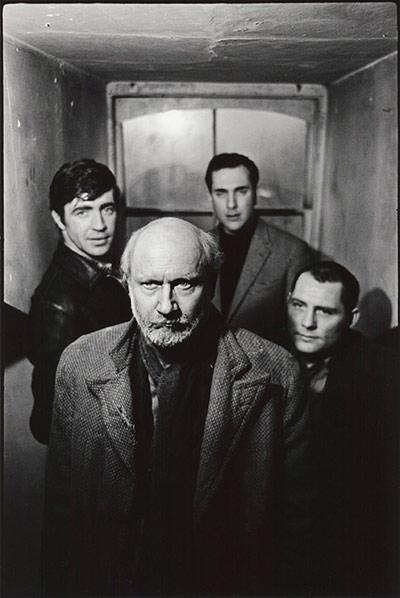 Challenge – can you name all the 1960s faces in this photo?