Paul McCartney's 1960 Letter To Audition A Drummer For The Beatles Trip To Hamburg
LETTERS of note: Paul McCartney wrote this letter in 1960 to a possible drummer for the Beatles for the band's trip to Hamburg. The wold-be drummer should go to the Jacaranda Club – the Liverpool venue first to host the Beatles.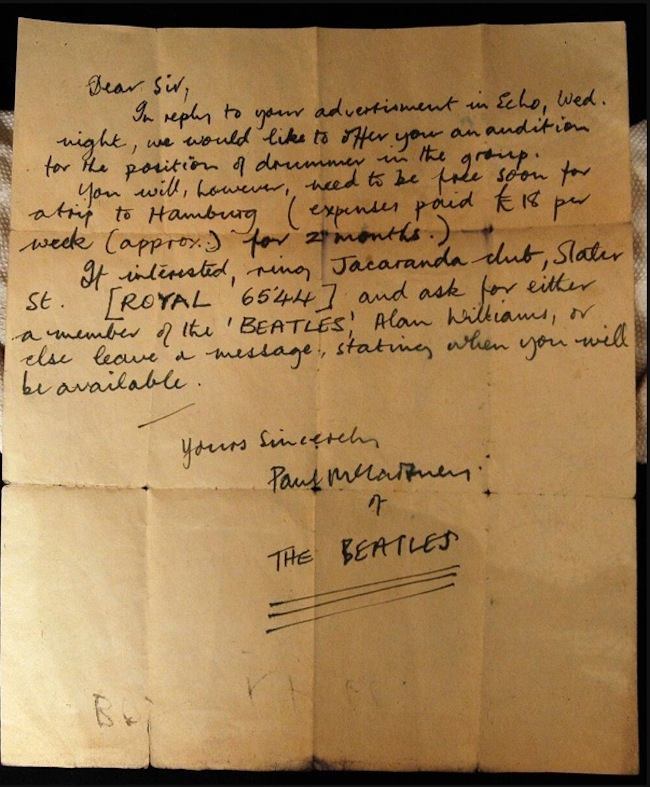 Pete Best got the job in the end.