On This Day In Photos: Leonid Ilyich Brezhnev Dies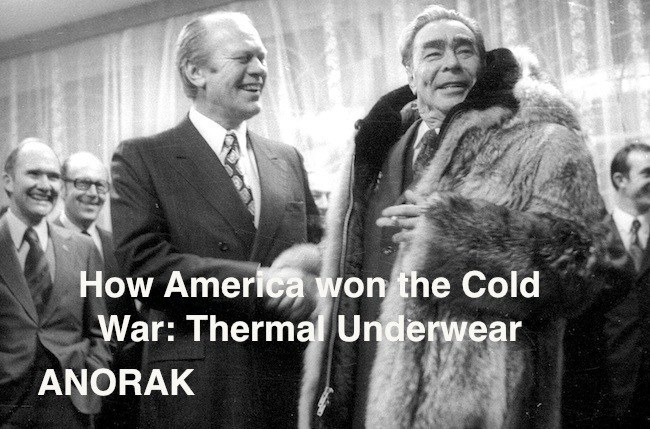 ON This Day In Photos: November 10, 1982 – Leonid Ilyich Brezhnev dies.
Leonid Brezhnev had ousted Russia's former leader, Nikita Khrushchev, in a coup in 1964. Brezhnev, head of a stagnant gerontocracy, was succeeded by Communist hardliner, Yuri Andropov, the former head of the secret police. Schoolboys likes him because his name could be used in an adolescent joke about masturbation.
The other Brezhnev left us with was a joke:
In late 1982, an elderly woman walks up to one of the guards at the Kremlin in Moscow.

"I'd like to see General Secretary Brezhnev," she says.

"I'm very sorry, grandma," says the soldier kindly, "but I'm afraid Comrade Brezhnev has just died."

The old lady turns and hobbles away.

The next day, she returns, once more asking the guard, "Could I see General Secretary Brezhnev please?"

The soldier thinks the old babushka must be senile and says: "But General Secretary Brezhnev has died."

She turns and leaves again.

The next day, and the day after and the day after that, the woman returns, asks to see Brezhnev, and is told he's died.

Finally, when she turns up for the sixth time, the guard's patience has run out. "Listen, lady, I've already told you several times, Brezhnev is dead! Do you hear me? He's dead, dead, DEAD!"

"I know!" she giggles, "and I'm really sorry to keep bothering you like this. It's just that I love to hear you saying it!"

This was Brezhnev's life in photos: