On This Day In Photos: Carl Bridgewater Is Killed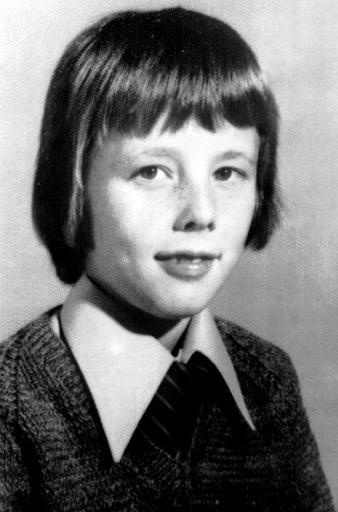 ON This Day: September 20 1978: Carl Bridgewater is killed
Carl Bridgewater, 13, was shot in the head as he delivers newspaper to Yew Tree Farm Stourbridge in Staffordshire. He was shot at close range.
Detective Chief Superintendent Bob Stewart, told media:
"Every police officer on this inquiry is appalled by the viciousness of this unmerciful killing. It's possible, however, that Carl had to be silenced because he recognised someone."
Four Men were arrested. Jim Robinson and cousins Michael Hickey and Vincent Hickey were tried and convicted of the murder. Patrick Molloy was found guilty of manslaughter.
But did they do it? No.
Michael Hickey's mother, Ann Whelan, campaigned on behalf the men, who all protested their innocence. It took six separate police inquiries and three full appeals for them to walk free.
In February 1997, the men's convictions overturned. The Court of Appeal ruled that police had fabricated evidence evidence and co-erced Molloy into confessing. Police had created a false statement bearing Vincent Hickey;s forged signature and shown it to Molloy, a man who would go on to spend time in a psychiatric unit.
Molloy, died in prison in 1981.
The court added that evidence remained about Vincent Hickey's involvement in the murder on which a "jury could convict", but said he should go free because his original trial was unfair.
But no-one has been charged with the murder of Carl Bridgewater. His killer is at large.
Said the charismatic Robinson after his release:
"People didn't want to know. The long, lonely years that we've cried and wept and despaired and people have looked at us with hate and contempt in their eyes and called us child-killers. We're not child-killers."
In Photos:
1037324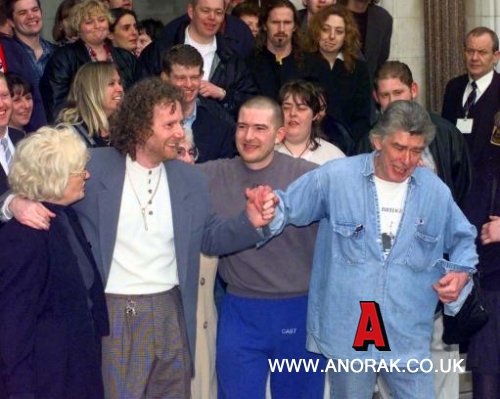 Picture 1 of 16
The Bridgewater three L/r Michael Hickey, Vincent Hickey and James Robinson) walk free from the High Court in London today (Friday) see PA Story COURTS Bridgewater. Photo by Adam butler PA/Digital Image 29/7/04: Michael and Vincent who spent 18 years in jail before being cleared of murdering newspaperboy Carl Bridgewater will learn whether their compensation awards will be cut to take account of the money saved in "board and lodgings" while in prison.