Norman Rockwell's Models Pose Meet Their Immortal Selves
Norman Rockwell, the great American artist, used models. They've grown up.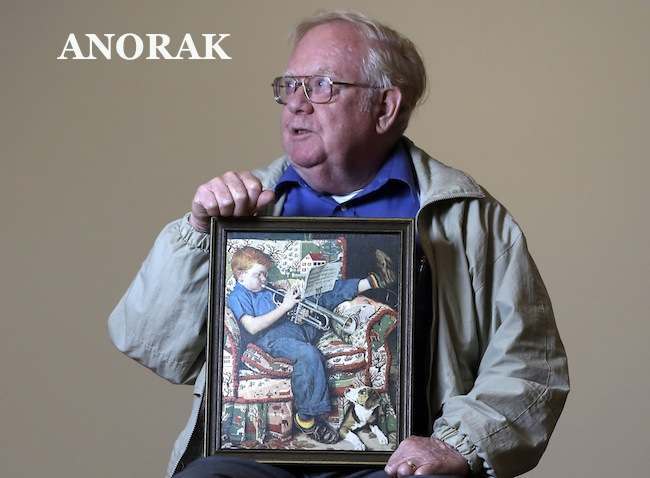 Tom Paquin of North Bennington, Vt., poses with a 1950 Saturday Evening Post illustration by Norman Rockwell for which he modeled at the Bennington Museum on Friday, Sept. 28, 2012, in Bennington, Vt.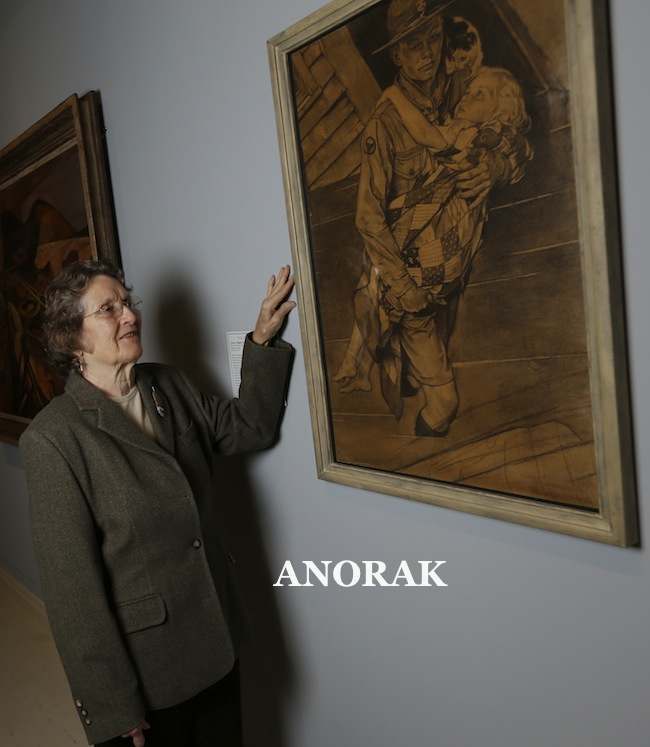 Mary Immen Hall of Bennington, Vt., poses with the 1940 Norman Rockwell illustration "A Scout is Helpful"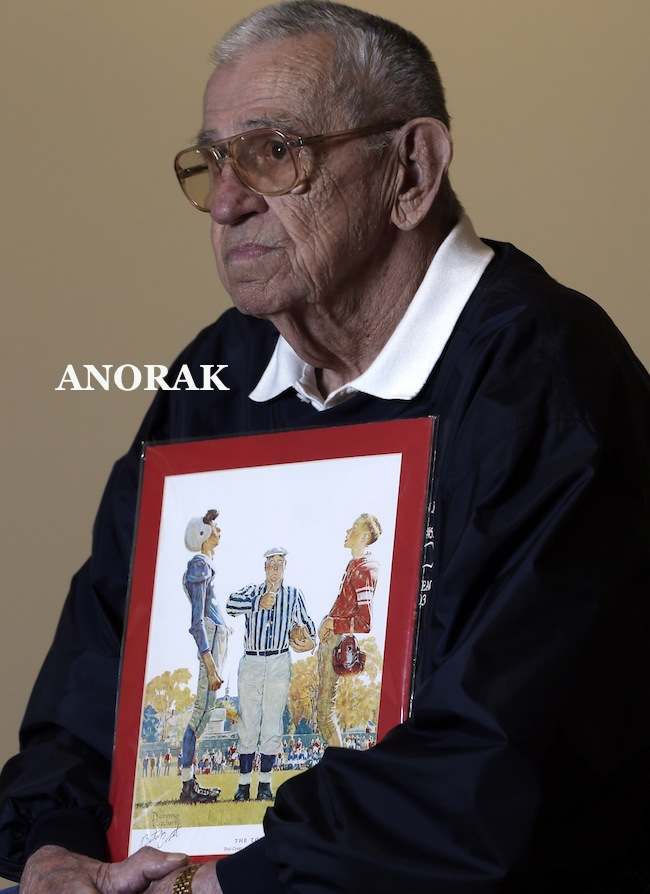 Butch Corbett of Bennington, Vt., poses with a 1950 Saturday Evening Post cover illustration "The Toss" by Norman Rockwell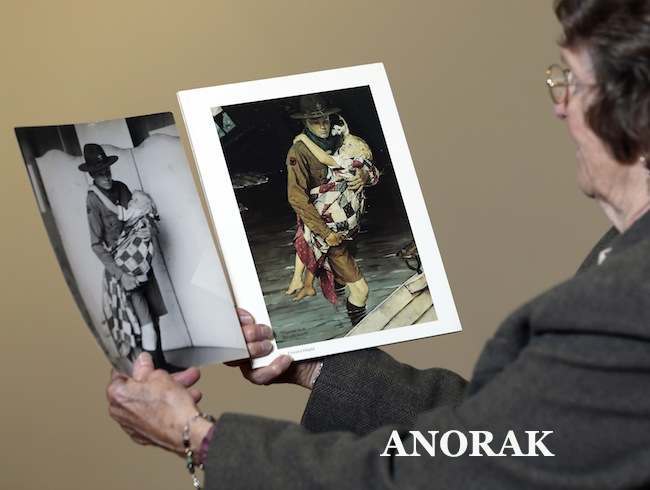 Mary Immen Hall of Bennington, Vt., looks at the1940 Norman Rockwell illustration "A Scout is Helpful"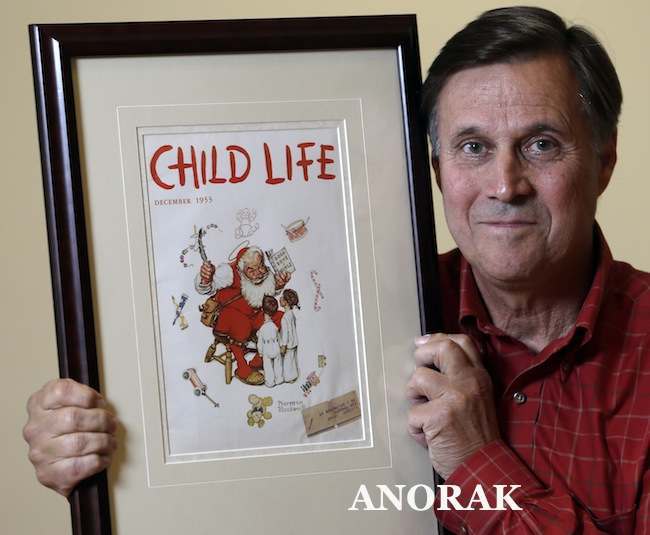 Don Trachte of Bennington, Vt., poses with a1953 Child Life magazine cover illustration "Santa's Helpers" by Norman Rockwell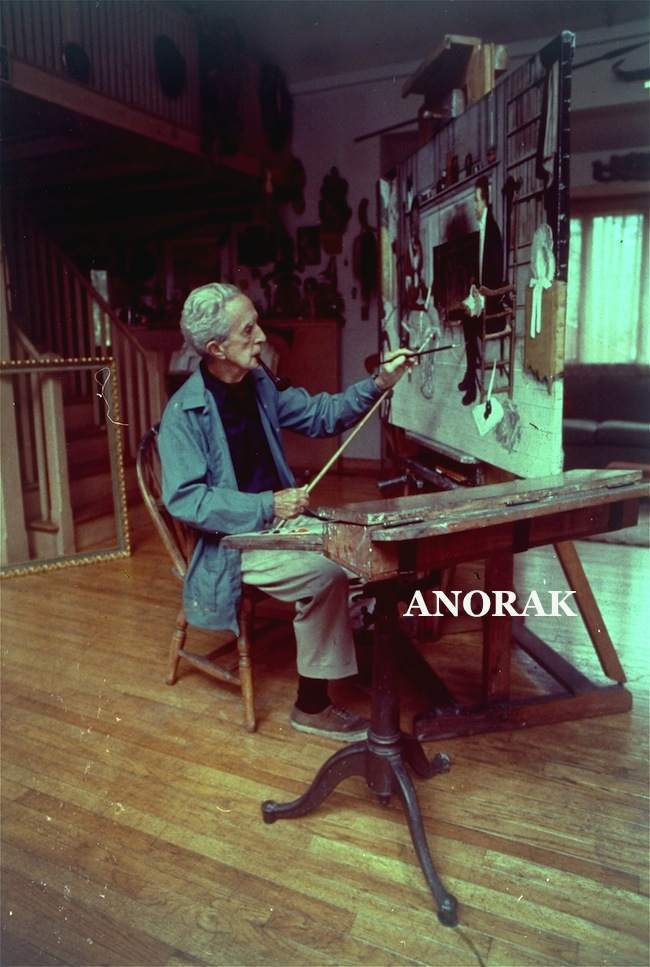 This is a November 1973 photo of famed American painter Norman Rockwell at work in his studio in Chattanooga, TN