Matt Groening's 1989 Apple Student's Guide
Matt Groening's Apple Student's Guide came out around the same time or just before The Simpsons debut on Fox. The guide features so much that we now take utterly for granted across our phones, tablets and laptop computers. Although there is, of course, no mention of the internet it does put across design attributes of Apple computers — an intuitive interface, application interoperability, "everything you need in one small, transportable case" — that remain its design virtues to this day.
In 1989 readers might well have known him first and foremost as the creator of the comic strip Life in Hell, which had began in 1977.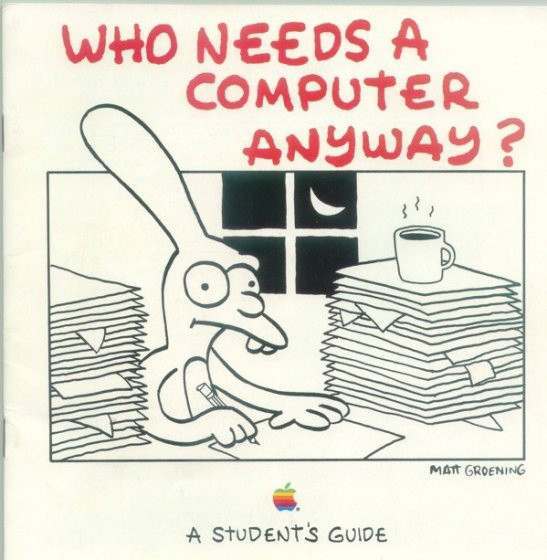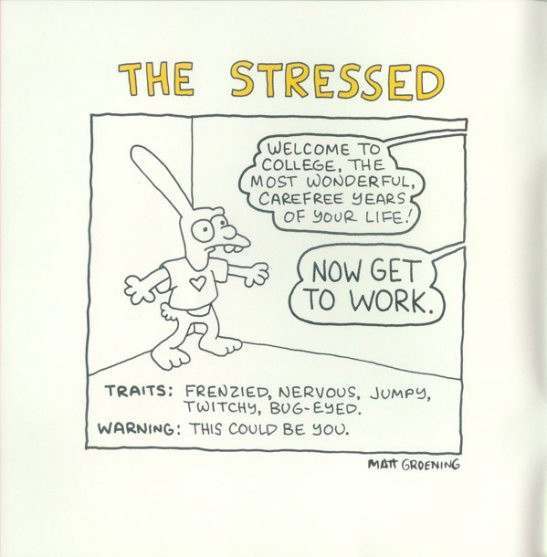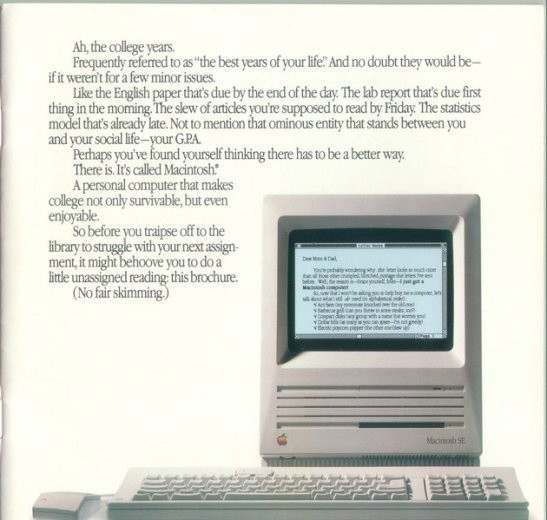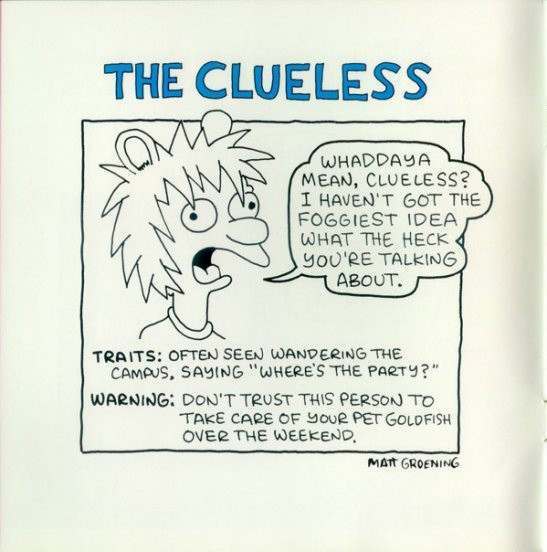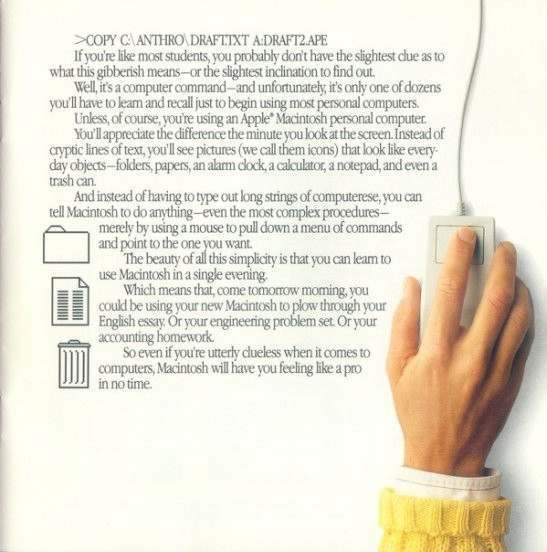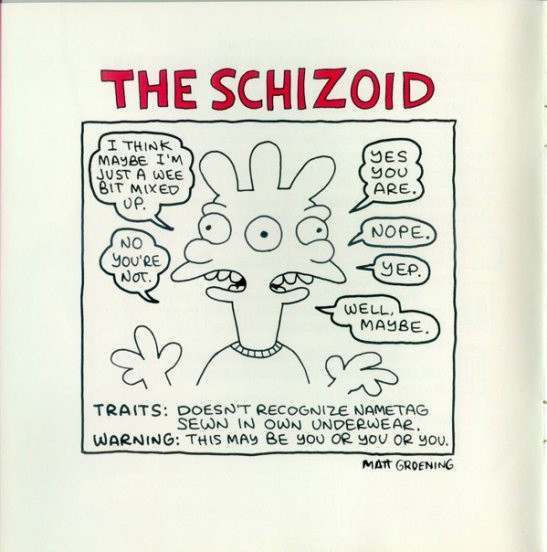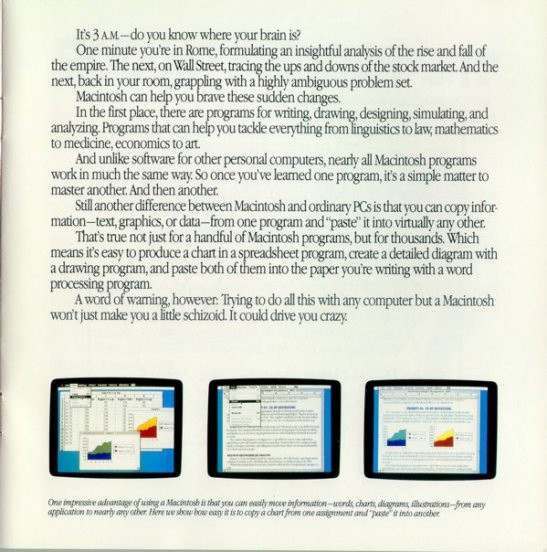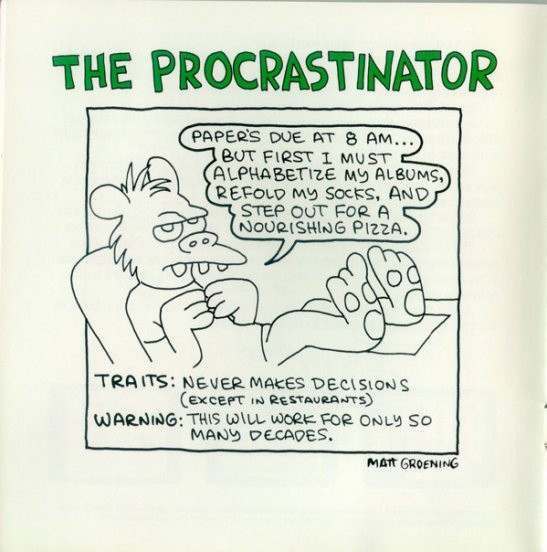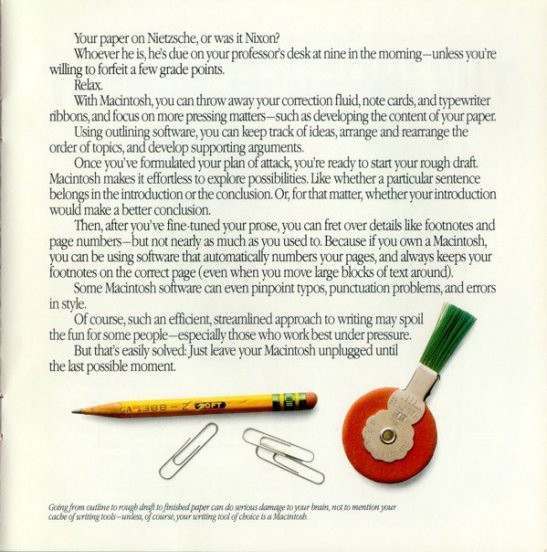 Apple Student's Guide
Spotter: Comic Alliance