Marion Liebig Keeps Warm In The Under The Artificial Sunshine Infra-Red Lamp – 1960
CAN sex sell anything? Yes. It can. The question was rhetorical. Anorak harks back to  January 18, 1960, when Marion Liebig, Miss Hesse 1959, was keeping warm under the artificial sunshine of an bottled-gas-powered infra-red lamp in a snow-covered park in Wiesbaden, Germany, Jan. 18, 1960. The shivering bystander who forgot his swimwear and relying on the view to warm his cockles is unidentified.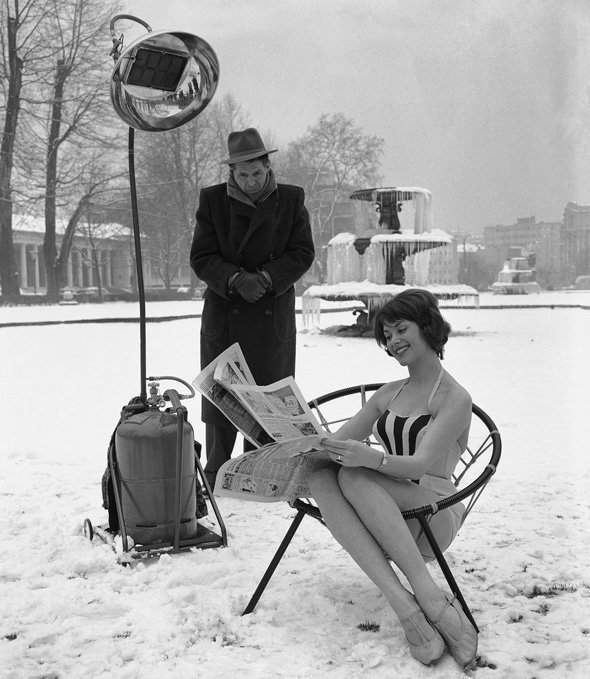 Mad Marion was something of the techno marvel. Here she is showcasing a spiral tube designed to give an echo-effect to the ordinary domestic radio. The microphone at right picked up the sound waves emitted by the speakers of the radio. Then reproduces them through the speaker on the left. The spiral tube between the microphone and the speaker caused a delay of 1/20th of a second and thus produces the echo-effect.