Lobby Cards and Ephemera from the Beatles' Film – A Hard Day's Night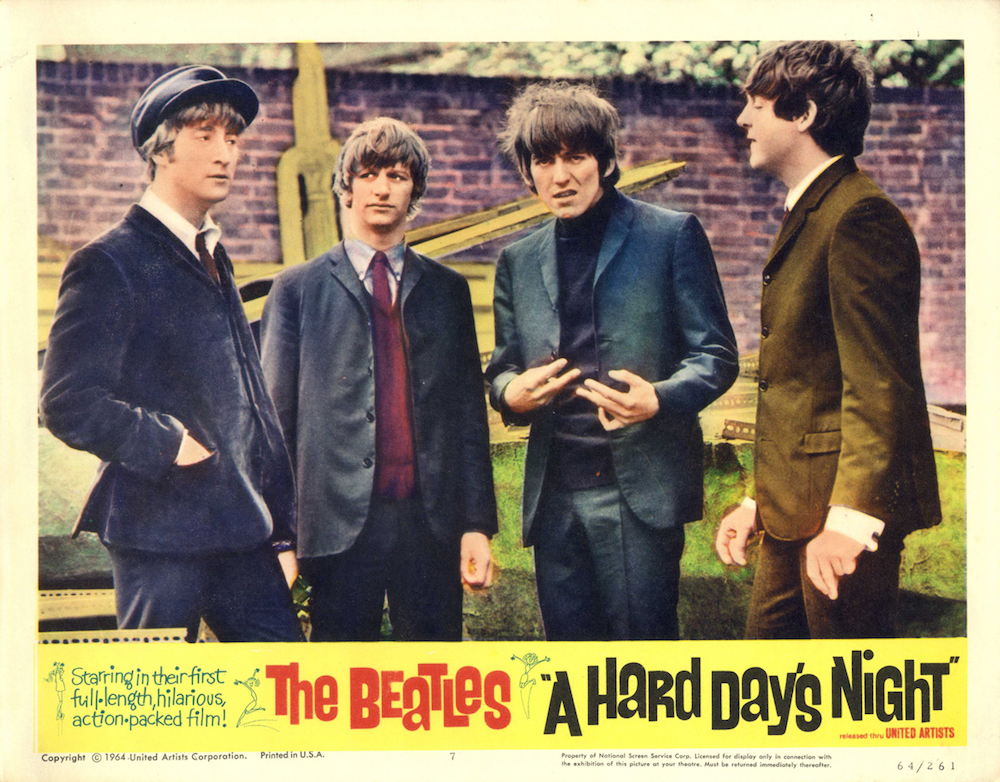 A Hard Day's Night directed by Richard Lester over sixteen weeks in 1964 and starring the Beatles filmed during the height of Beatlemania and was written by Alun Owen and originally released by United Artists. The film portrays several days in the lives of the group. United Artists provided the money for the film more interested in its soundtrack than any success the film might have. Film historian Stephen Glynn has said that A Hard Day's Night was intended as, "a low-budget exploitation movie to milk the latest brief musical craze for all it was worth."
The screenplay was written by Alun Owen who the Beatles knew from his play No Trams to Lime Street. Owen spent several days with the group, who told him their lives were like "a train and a room and a car and a room and a room and a room".
Before A Hard Day's Night was released in America, a United Artists executive asked Lester to dub the voices of the group with mid-Atlantic accents. McCartney angrily replied, "Look, if we can understand a fucking cowboy talking Texan, they can understand us talking Liverpool."
George Harrison met Patricia Boyd on the set when she made a brief uncredited appearance as one of the schoolgirls on the train. His initial attempts to ask her out were spurned because she had a boyfriend at the time but he persisted (and after all he was a Beatle) and they were married within 18 months. Phil Collins also appeared as an extra, uncredited as a boy in the concert audience.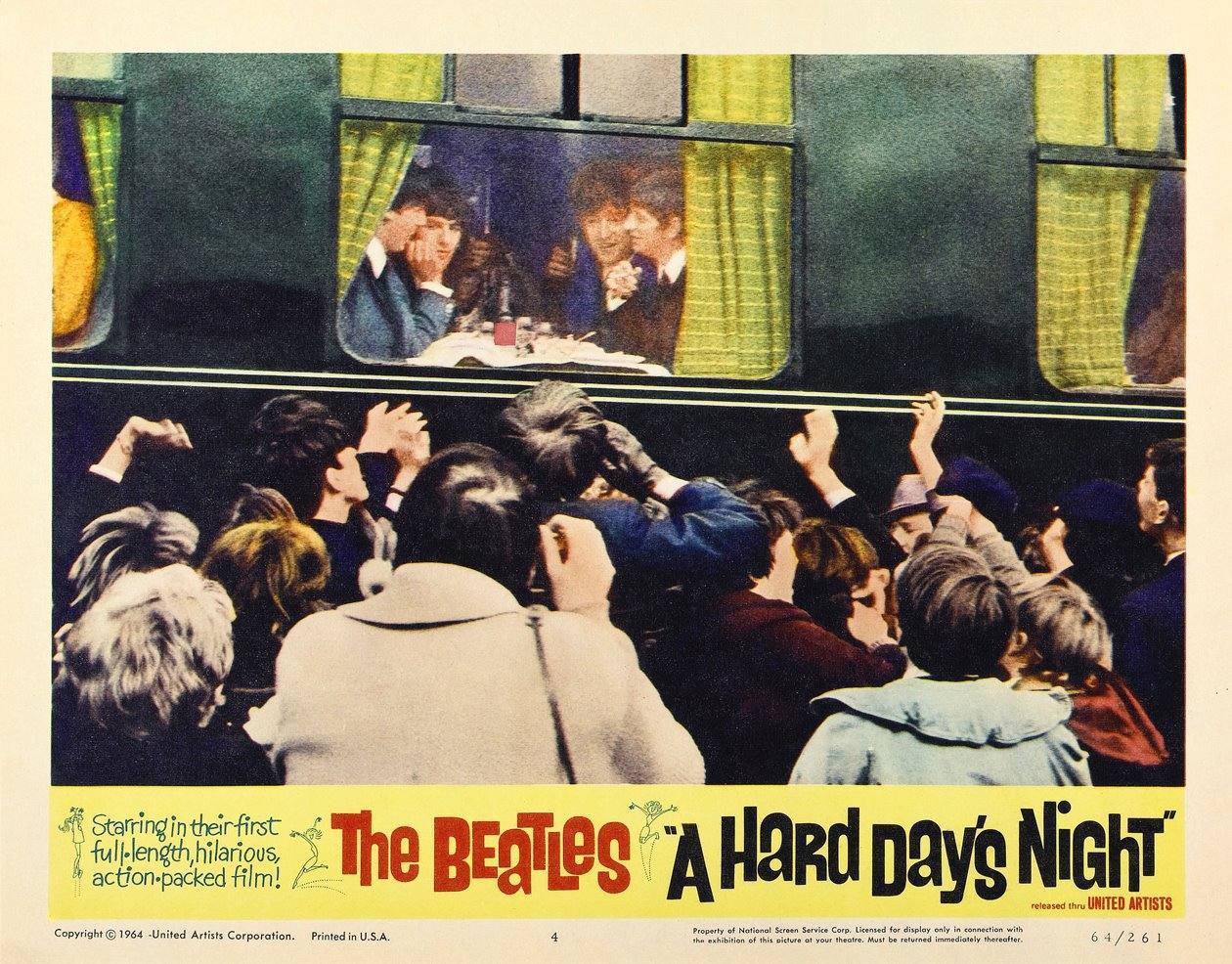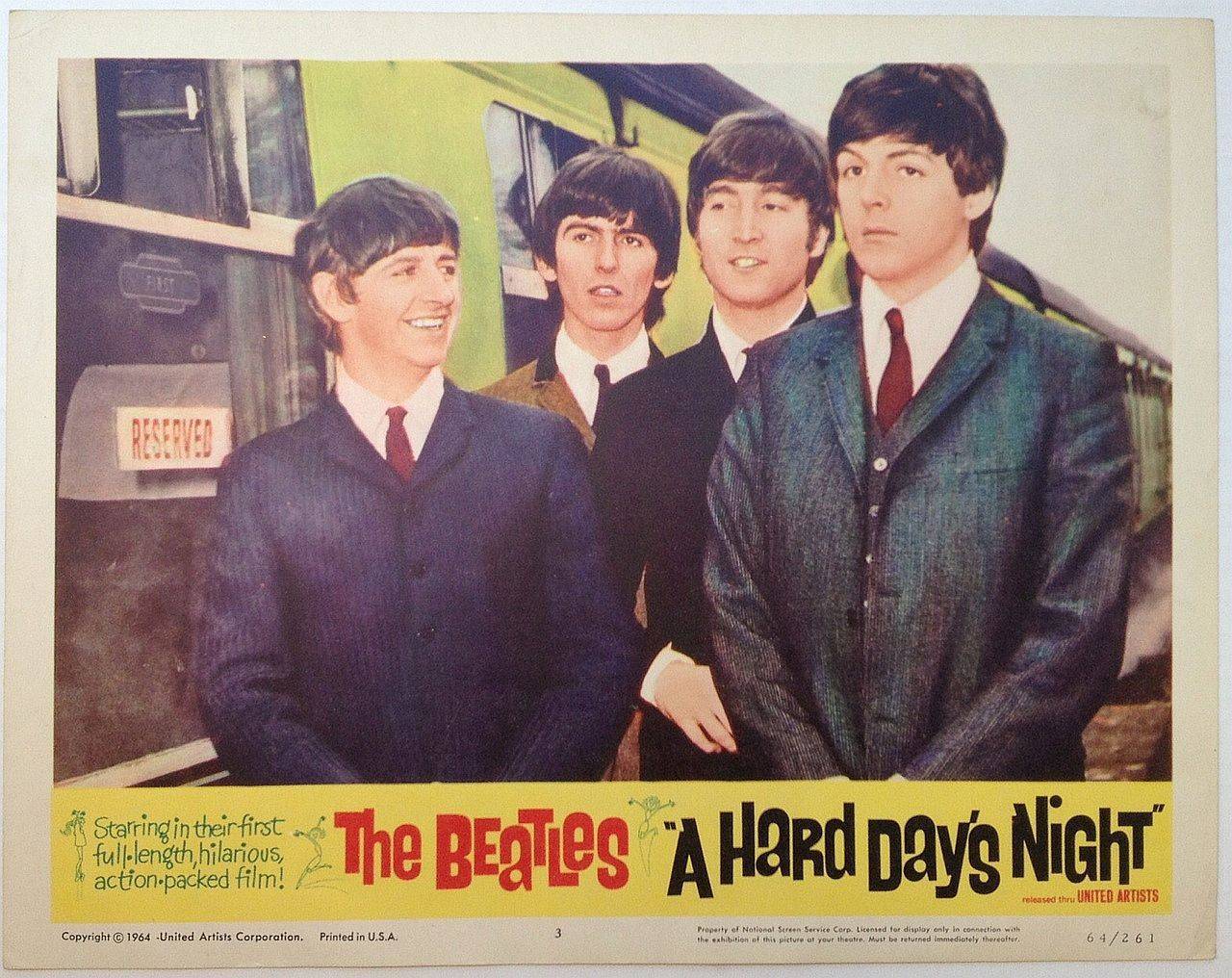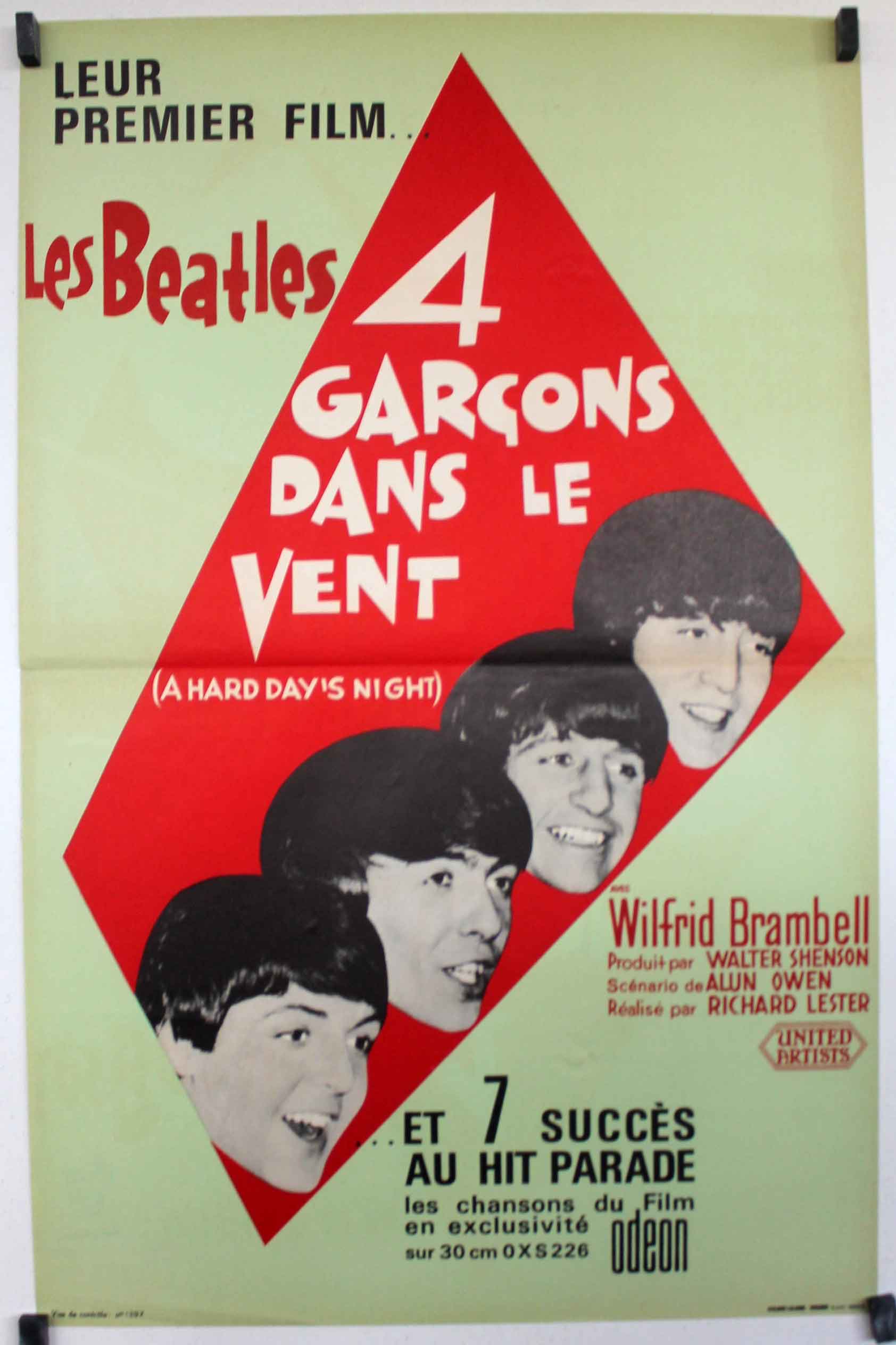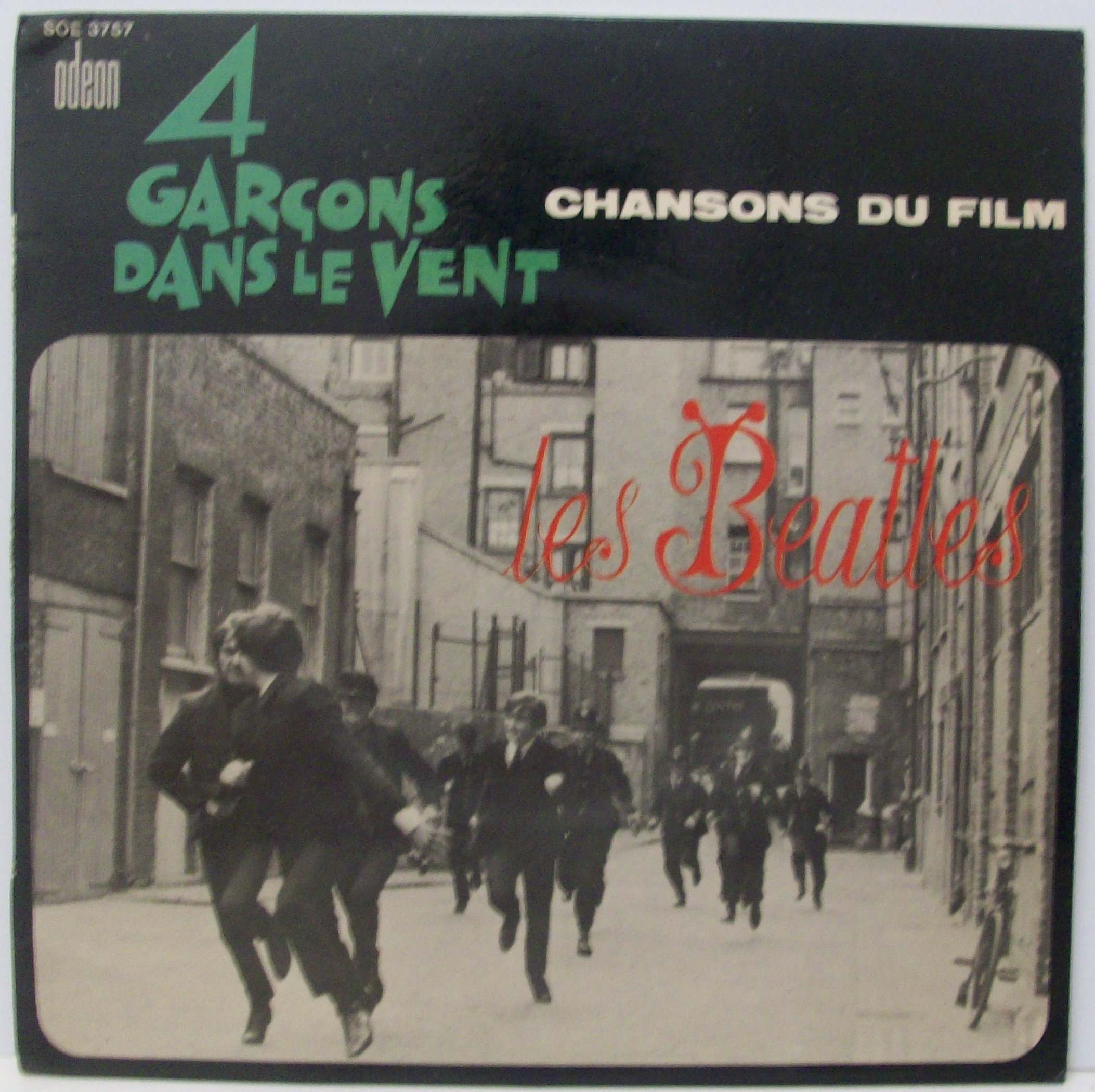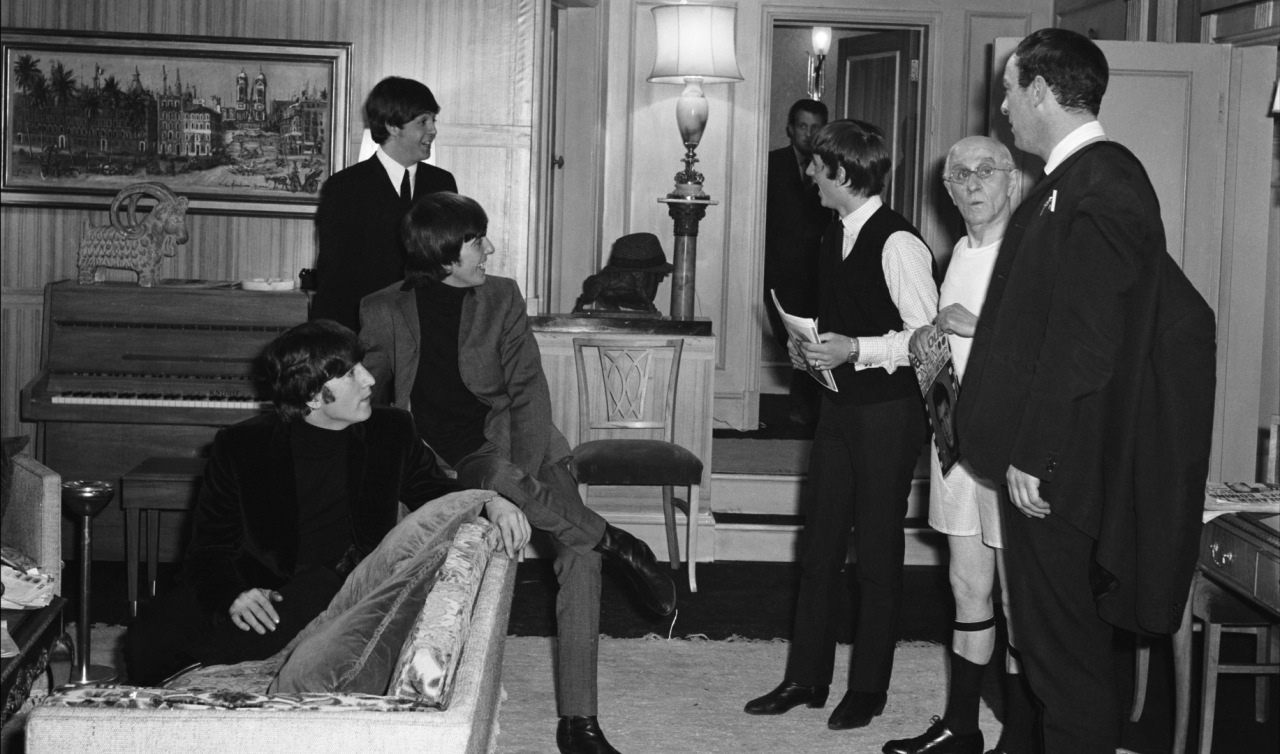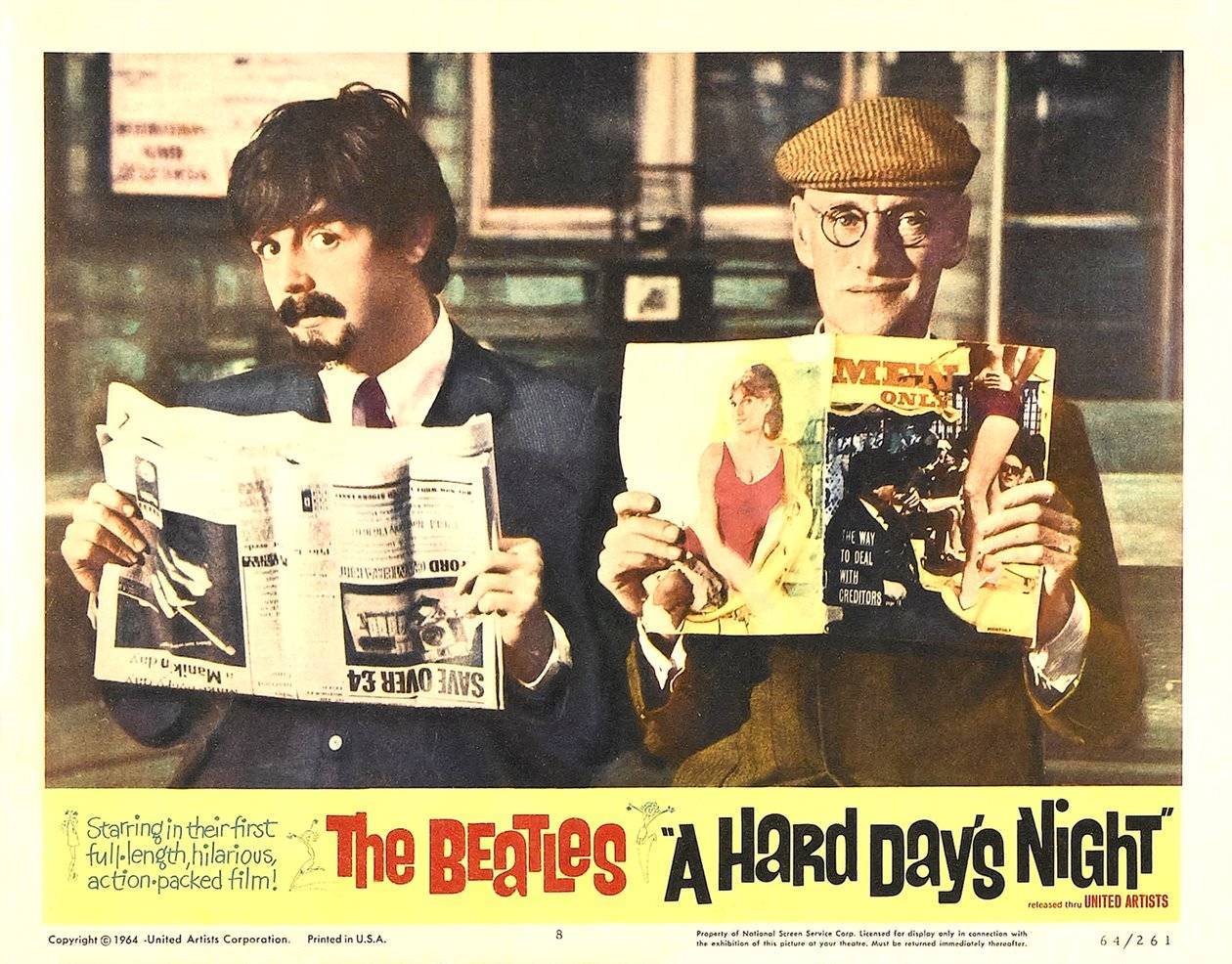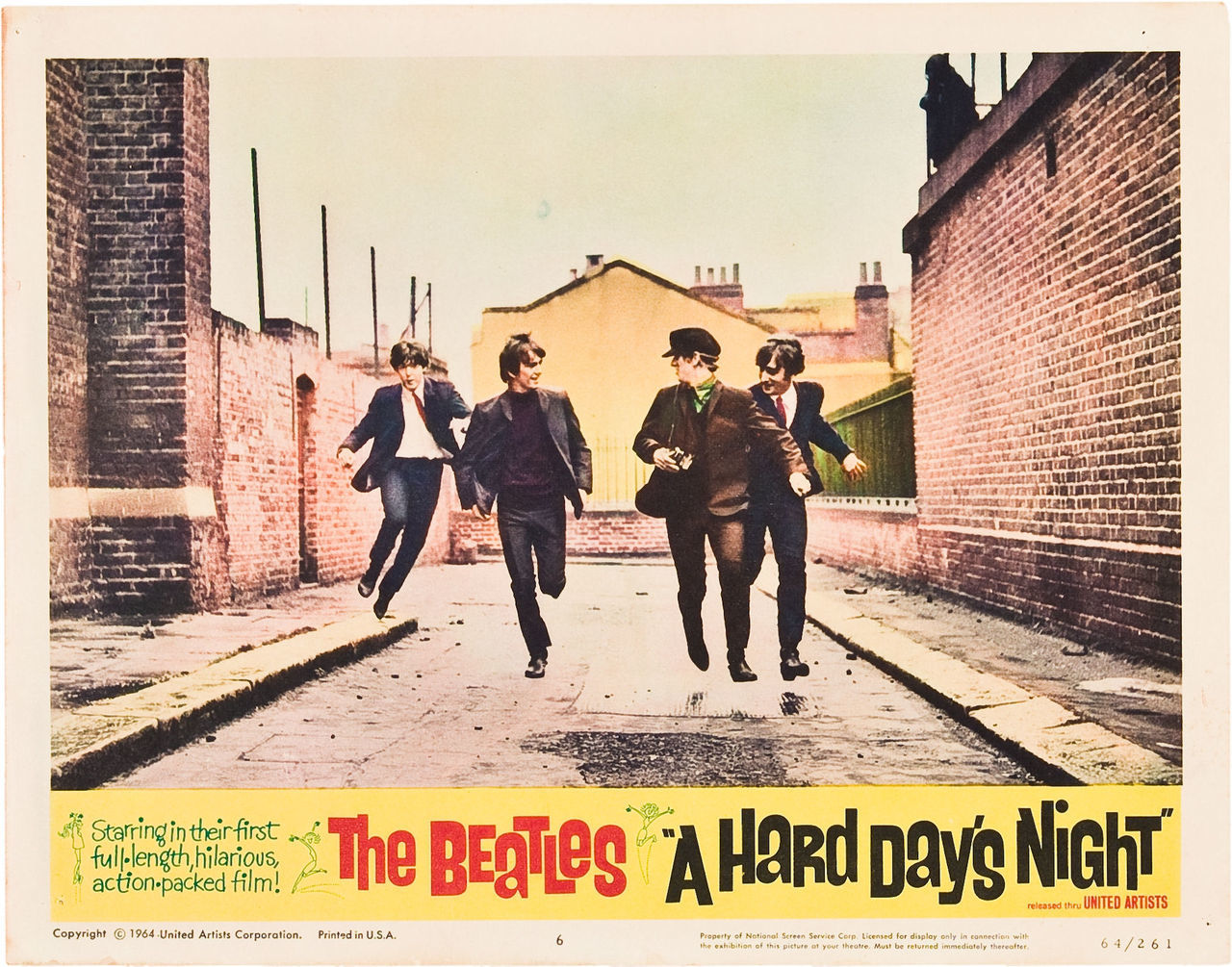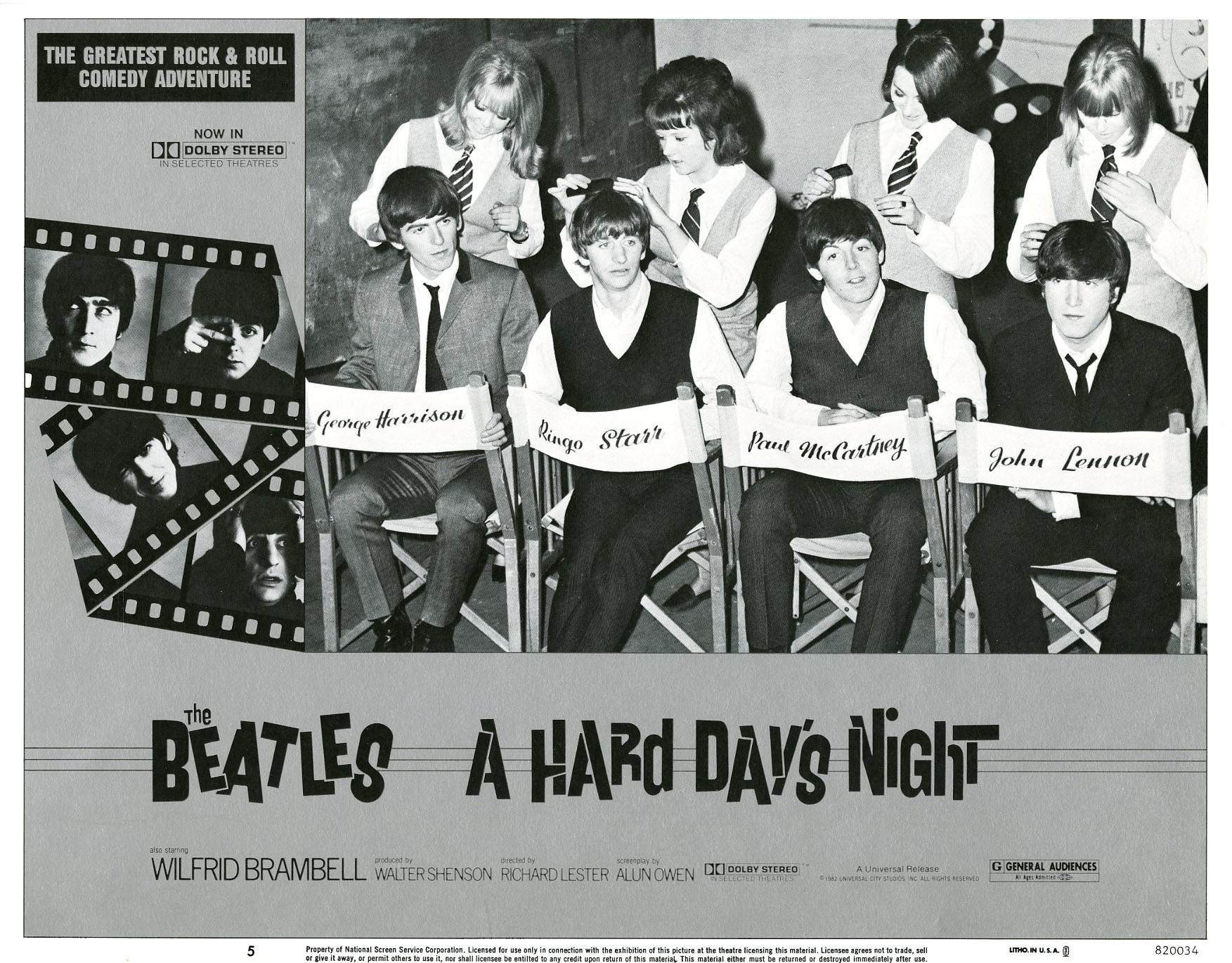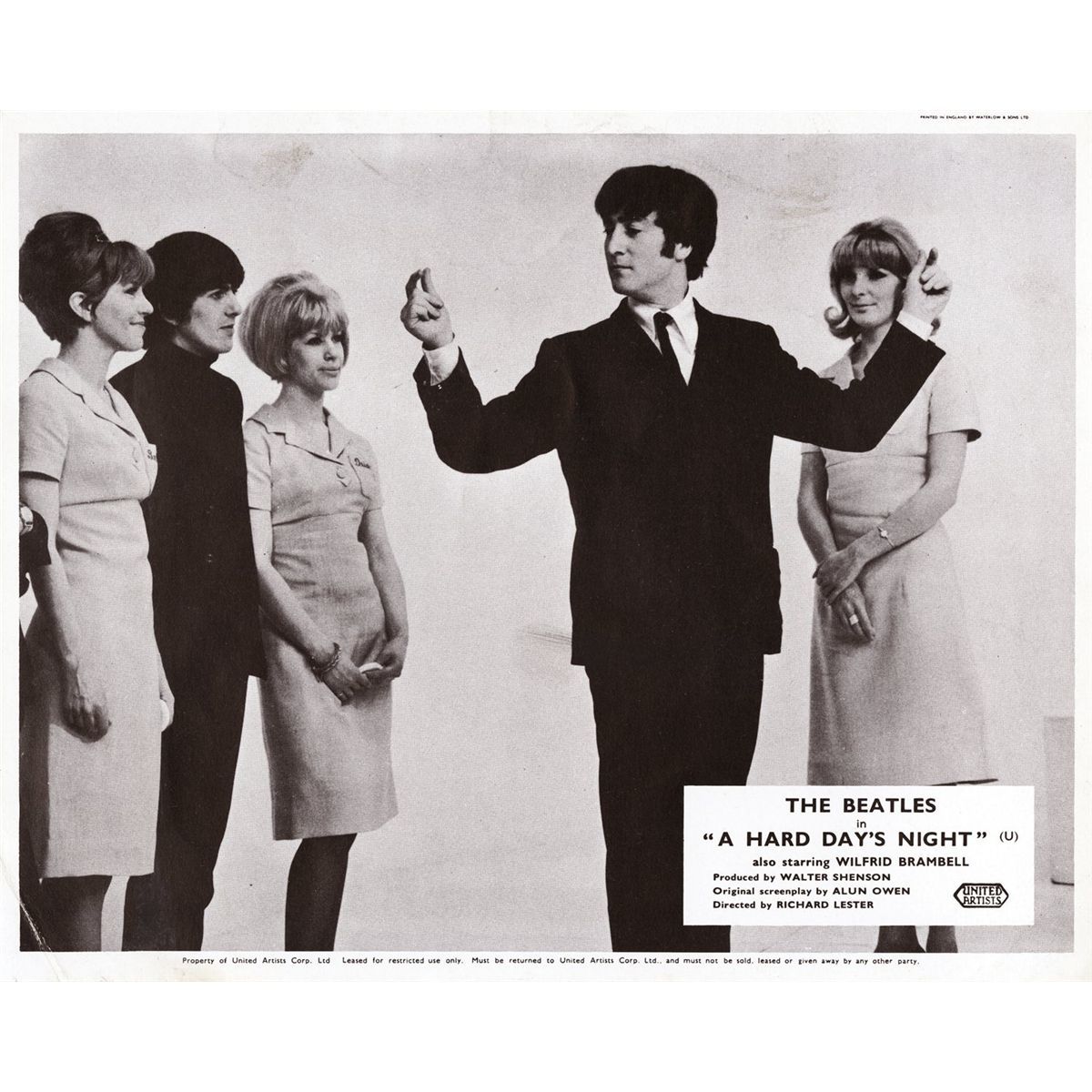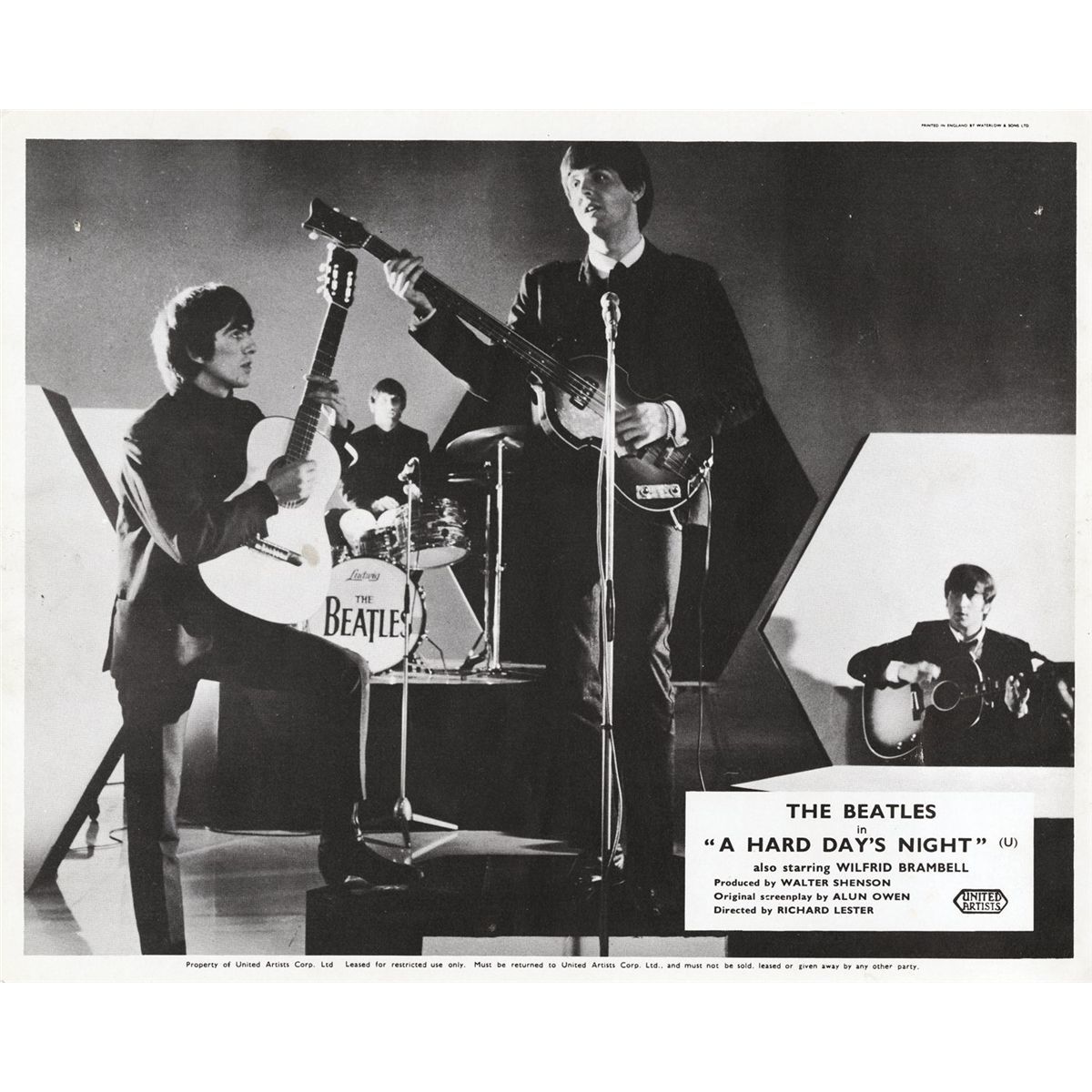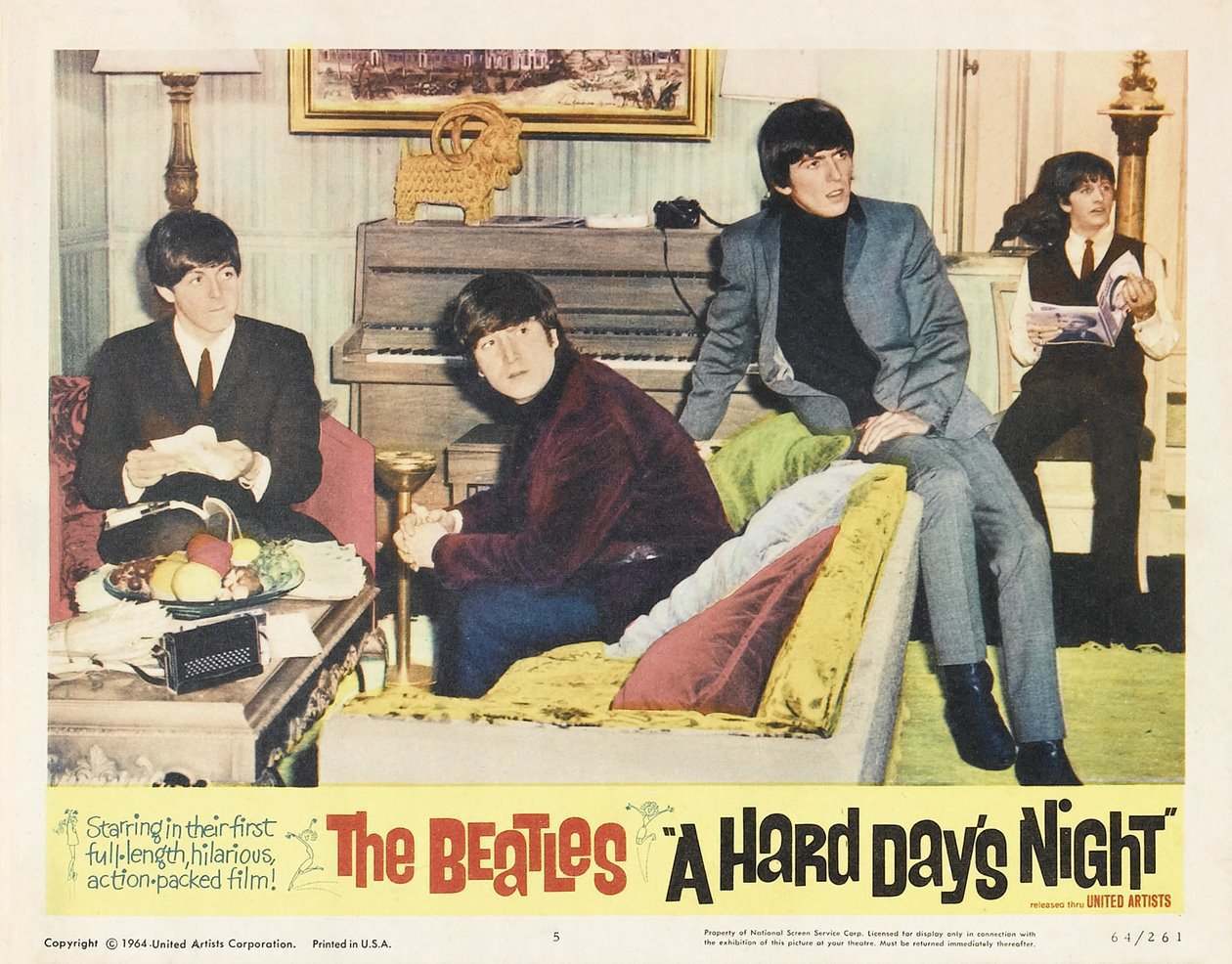 The film premiered at the London Pavilion on 6 July 1964 and the soundtrack was released four days later. The movie became so popular that at one point more than 1,600 prints were in circulation simultaneously.