Little Nemo: Watch The Film And Read The Adventures Of The Most Sublime Comic Strip Hero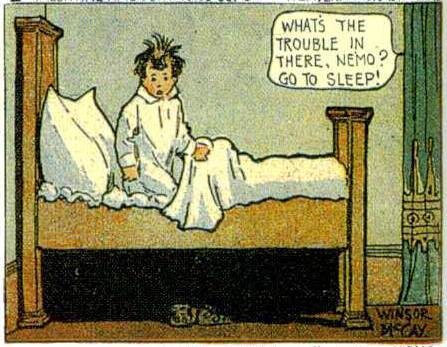 EVER read Little Nemo, the comic strip about the lad's fabulous dreams?
The strip ran from October 15, 1905 to April 23, 1911 in the New York Herald.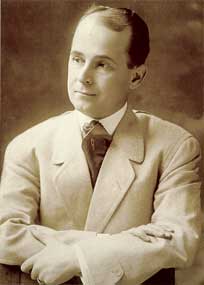 It was created by Zenas Windsor McKay. That was his birth name. It changed to Windsor McCay.
This was his first Little Nemo strip: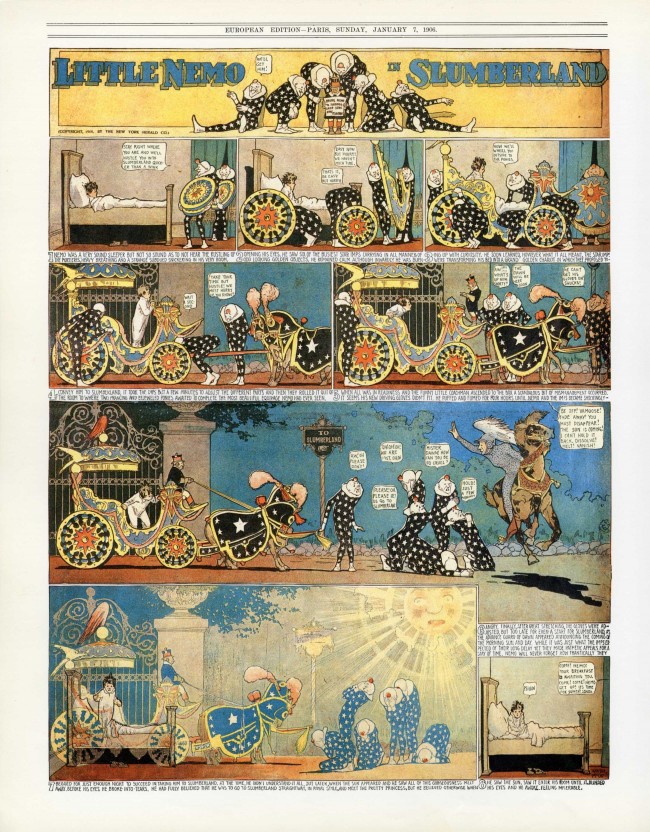 Many others followed.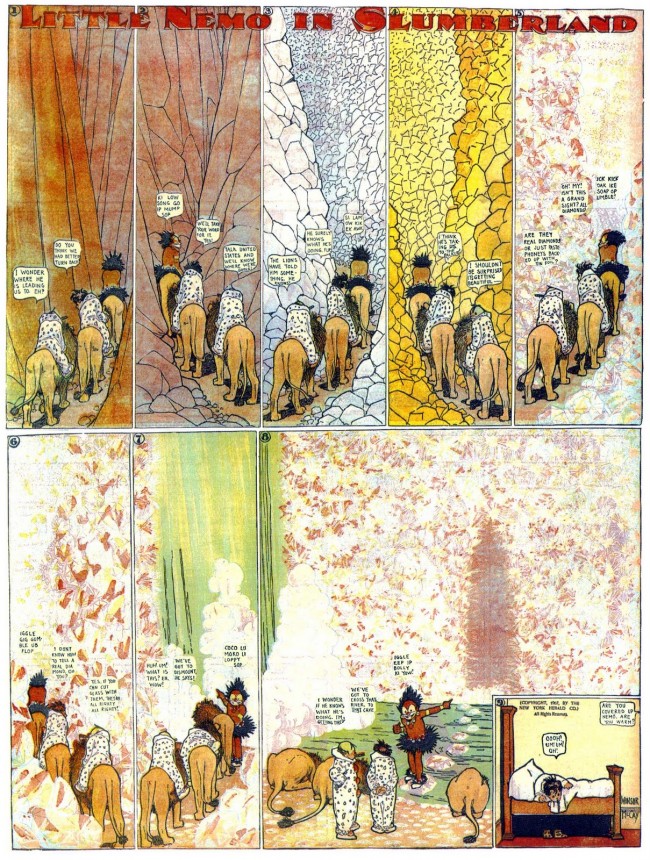 CerebalBoinkFest writes:
A masterpiece of comic strip art, Little Nemo was painstakingly illustrated by cartoonist and animator Winsor McCay. Featuring a lad named Nemo (Latin for "no one"), there was not really a plot to the strip, other than his nightly phantasmagorical dreams. Even though it was a comic strip, it was not about a child's simple dreams. It was often dark and sometimes violent. Each strip ended in Nemo waking up, often after falling out of bed.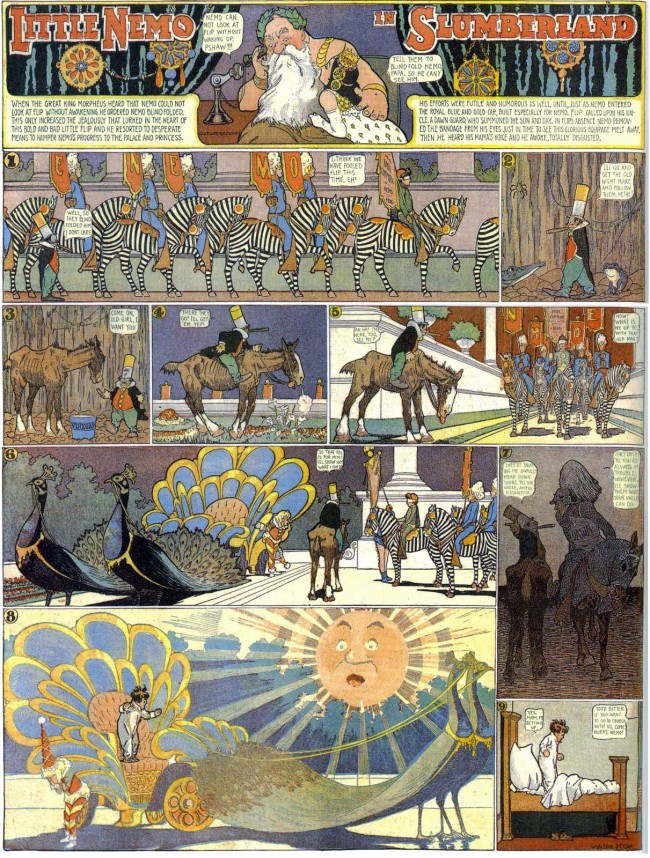 You can read the watercolour wonder in Little Nemo in Slumberland: So Many Splendid Sundays, a very large book.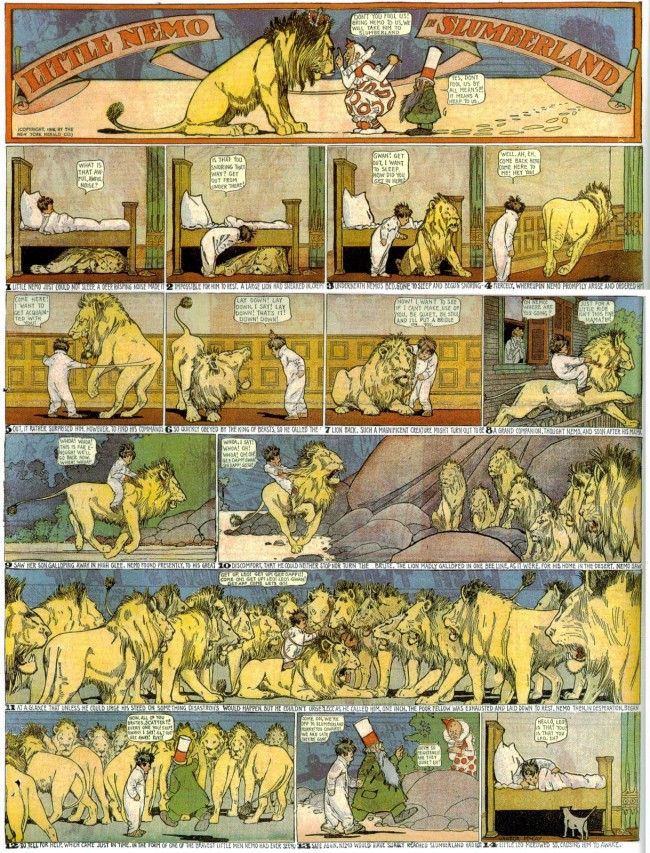 SpingLakeMcCay marvels at the masterheads:

And the artistic skills: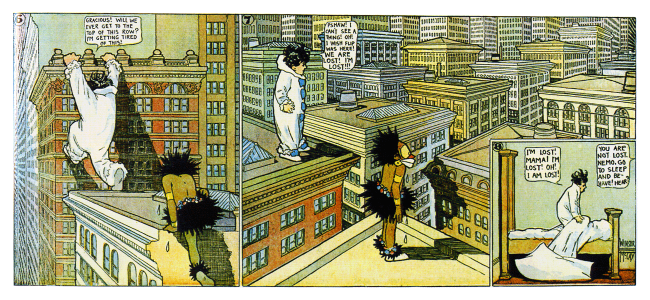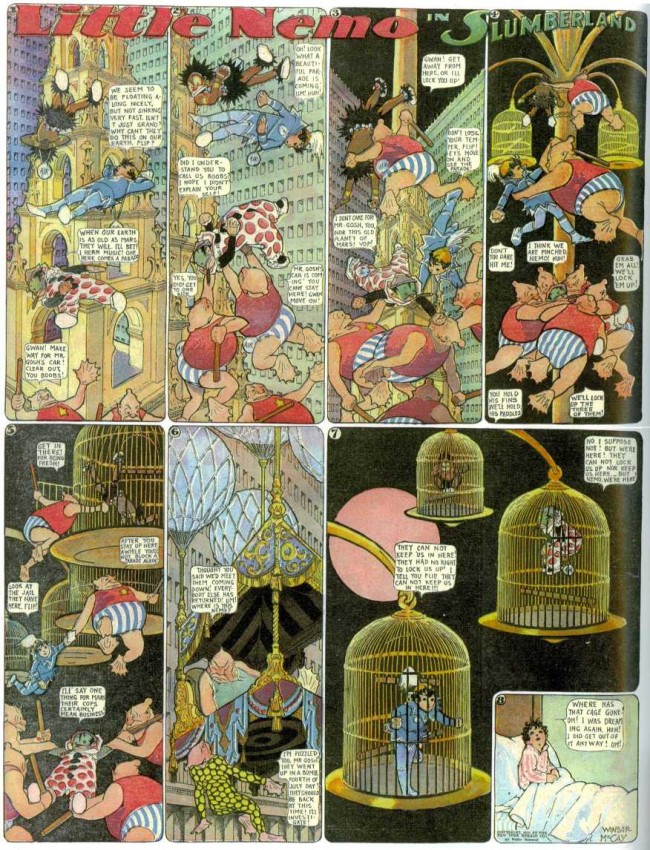 McCay created the "Little Nemo" film in 1911, followed by "The Story of a Mosquito" — a comic tale of a mosquito's encounter with a drunk.  According to Van Eaton Galleries, motion pictures at the time were so new that moviegoers thought McCay was "performing some sort of trick with wires" to make his pictures come to life.

His work in animated films continued with the 1918 release of the much more downbeat "The Sinking of the Lusitania," said to be one of the first films to use cels.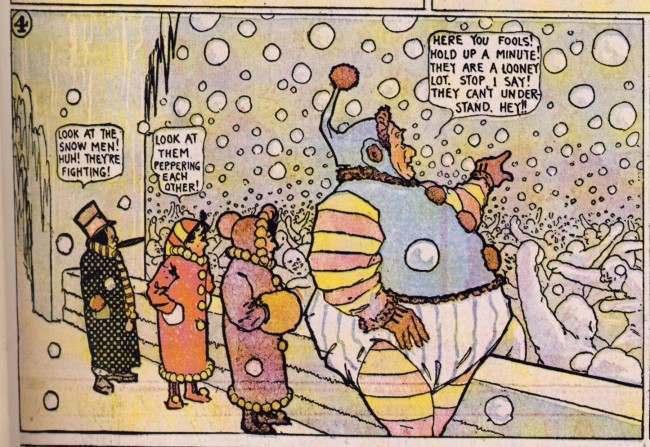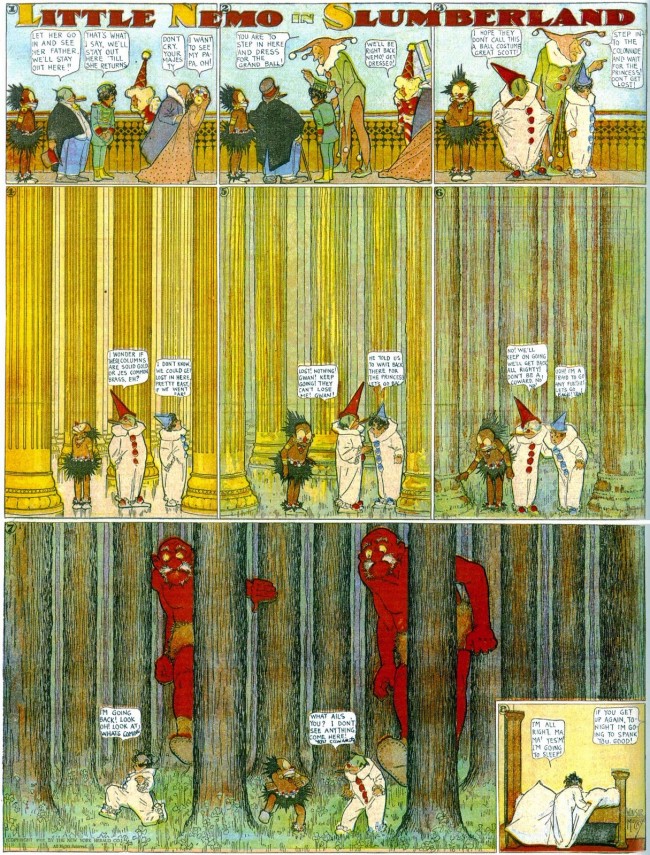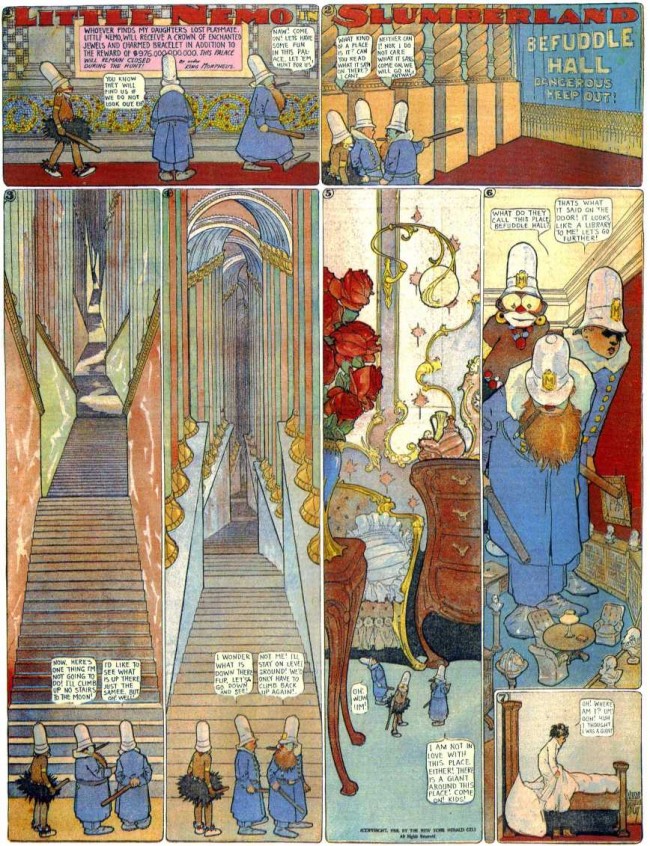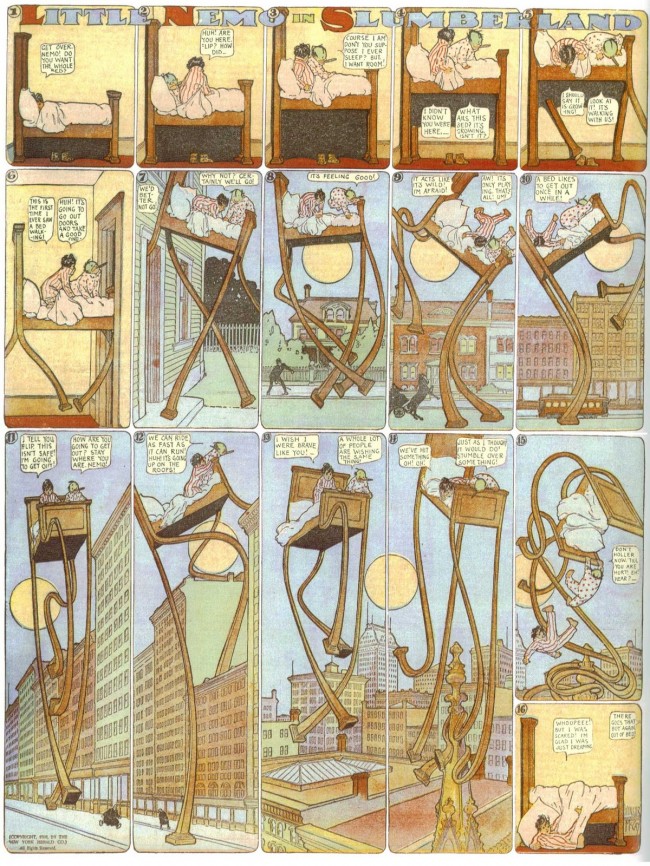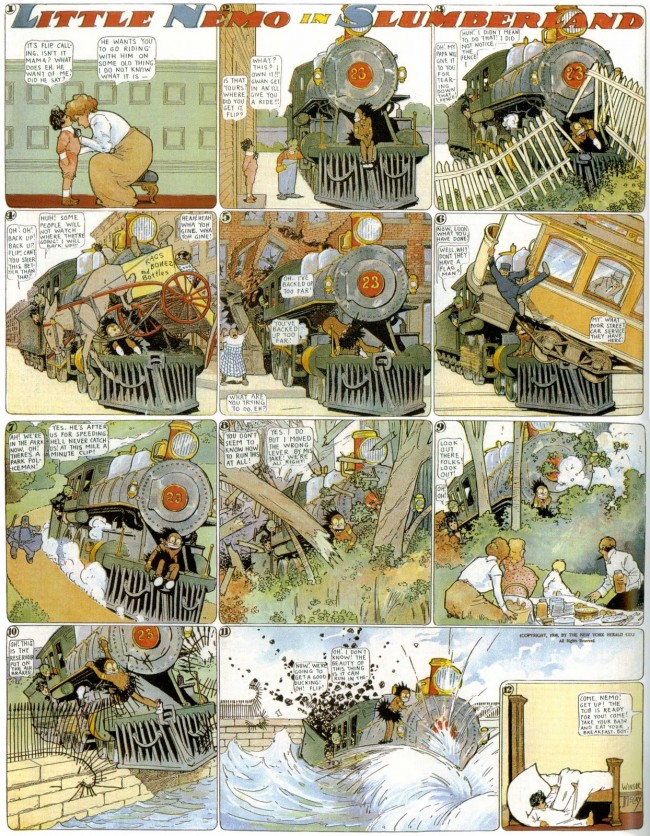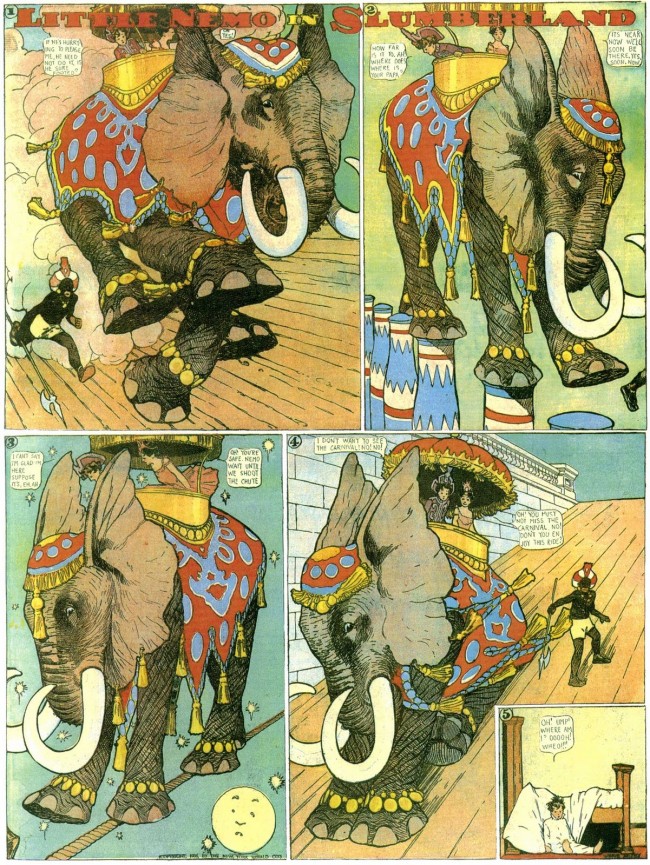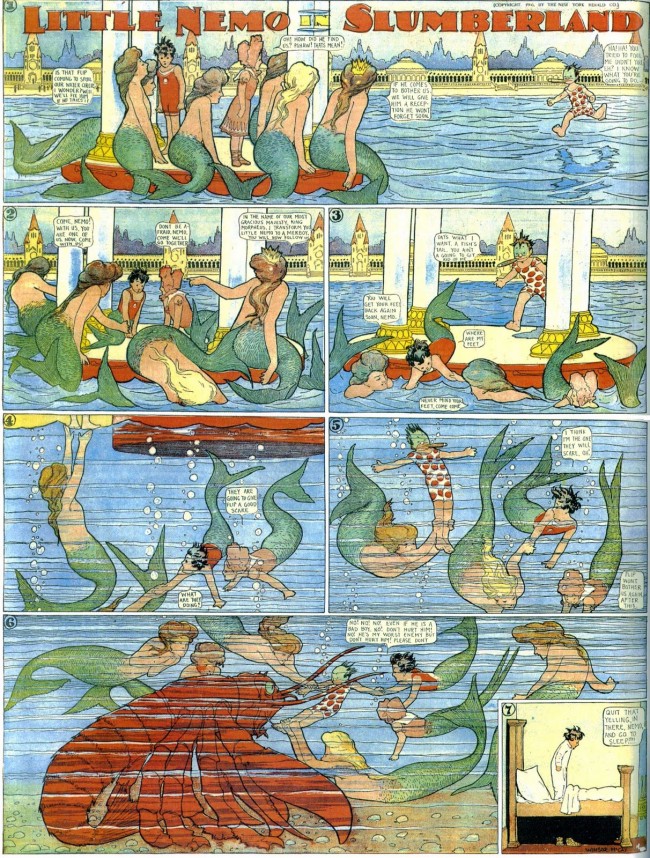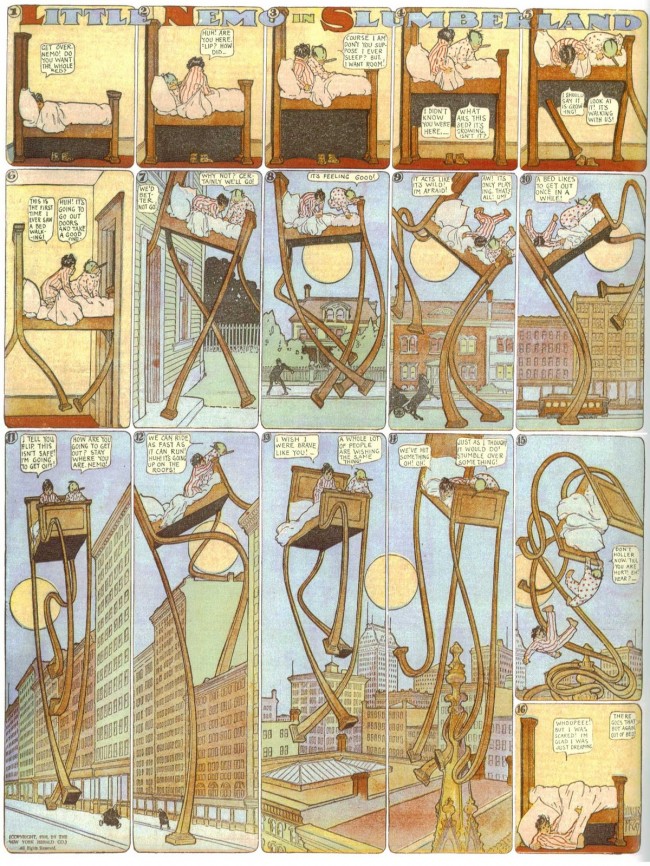 And now for the film.
These strips hark back to a time when newspapers were the thing. The internet cannot – yet – recreate the splendour of holding the page and turning the paper. You discovered things you would not ordinarily care about by flicking the page. I fell in love with the style, texture and shape of newspapers. I loved the come strips, even the ones I didn't think that good. The mix was all. A good editor would show your something new.
I hope newspaper publishers don't only chase the internet and clicks. I hope they strive to keep the quality of what they've done so well for so long?
Abandoning print to chase online riches will lead to the death of printed news. It's already reduced the value of comic strips and cartoonists, the pith and talent that brightened up the page. You'd never get a gem like Little Nemo today. And that's tragic.