Letters Of Note: August 1966 – Police Receive This Anonymous Letter About The Krays
FLASHBACK to August 1966: police receive this anonymous letter about the Krays: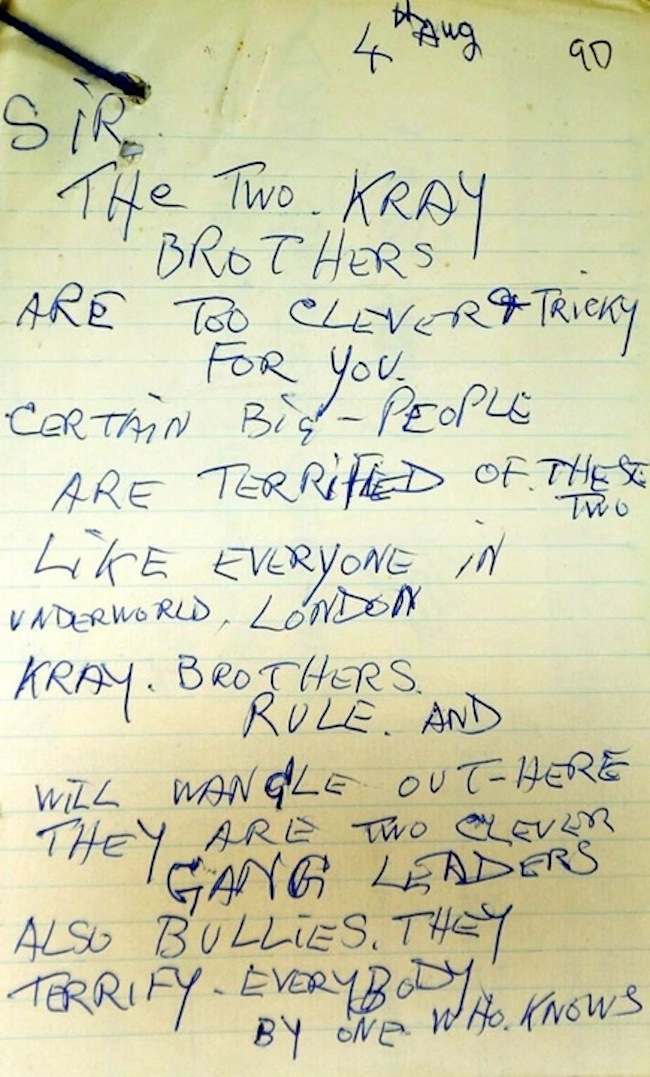 Transcript:
Sir,
The two Kray brothers are too clever and tricky for you. Certain big-people are terrified of these two like everyone in underworld London. Kray brothers rule. And will wangle out here. They are two clever gang leaders also bullies. They terrify everybody! By one who knows.
Spotter: Rob Baker