Japanese Illustrations From A 1925 Edition Of Aesop's Fables By Takeo Takei
A hungry Fox saw some fine bunches of Grapes hanging from a vine that was trained along a high trellis, and did his best to reach them by jumping as high as he could into the air. But it was all in vain, for they were just out of reach: so he gave up trying, and walked away with an air of dignity and unconcern, remarking, "I thought those Grapes were ripe, but I see now they are quite sour."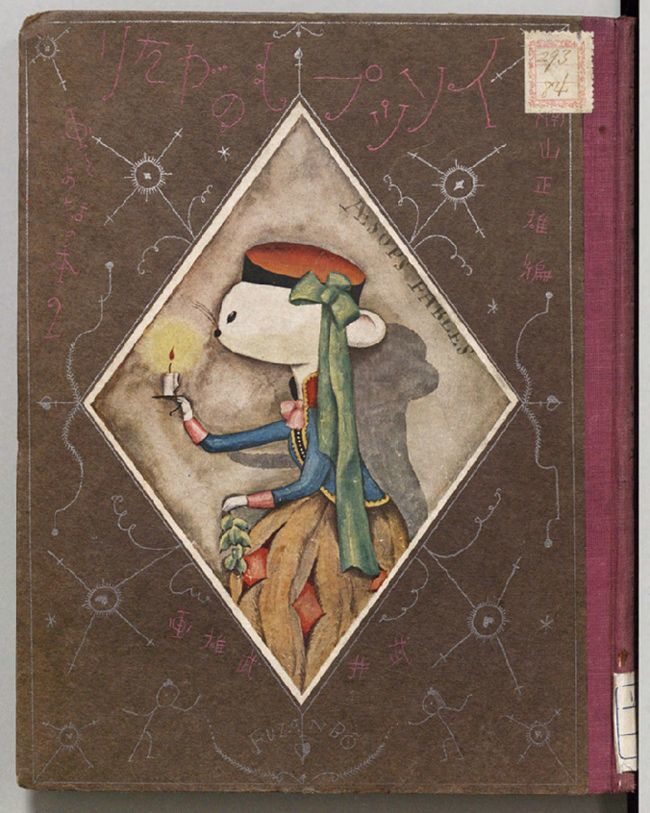 Aesop was a Greek slave and storyteller who lived between 620 and 560 BCE. His work has endured through the ages. Well, hard truths about the human condition never change. In 1925, Takeo Takei added his twist on the ancient tales, illustrating an edition of Aesop's Fables.
Takei (1894 – 1983) was an artist of some renown. Kodomo No Kuni site:
After graduation from art school, he married in 1921 and to support his new family he began to produce illustrations for children for Kodomo no tomo [Child's Friend], a children's magazine published by Fujin no Tomo Sha. In 1922 he became one of the leading illustrators for Kodomo no kuni [Children's Land] from its inaugural issue. In 1923 he published Otogi no tamago [The Fairy's Egg], and in 1925 his first individual exhibition was held in Ginza in the heart of Tokyo. His Ramu-ramu O [King Ramu-ramu] came out in 1926. The following year, with Shimizu Yoshio, Okamoto Kiichi, Kawakami Shiro, and other illustrators contributing to the Kodomo no kuni, Takei formed the Nihon Doga Kyokai (Japan Association of Illustration for Children), as part of the effort to achieve artistic quality in illustrations for children. Following Okamoto's death, Takei succeeded him as critic and selector of illustrations submitted to Kodomo no kuni in 1931. In 1955, he became editorial adviser for the magazine Kinda bukku [Kinder Book].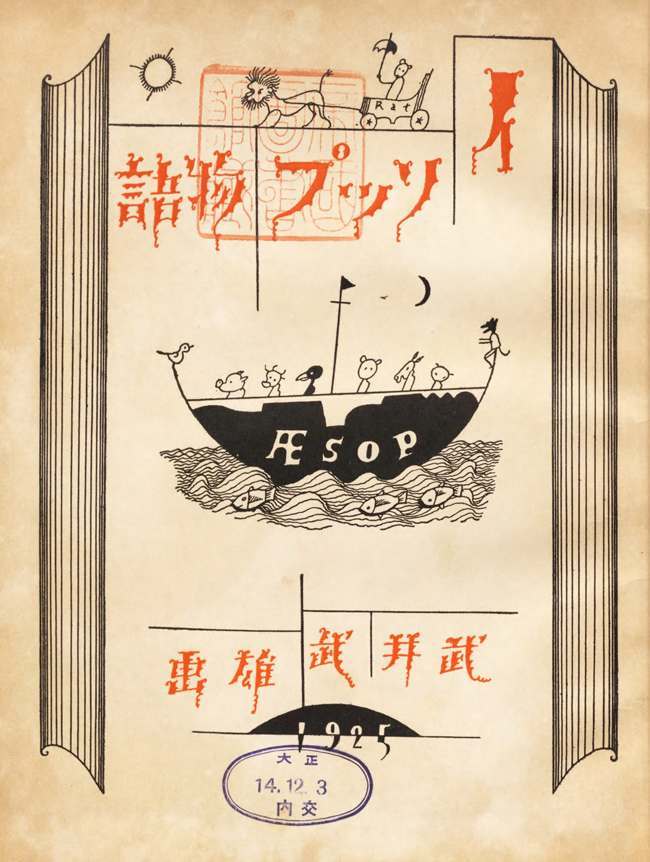 Via National Diet Library, 50 Watts.