In the 1950s Amy Winehouse appeared on the album cover Billy Devroe's Broad Minded?
IN the 1950s, Billy Devroe & The Devilaires sang and recorded bawdy songs. Albums were called suggestively An Assortment of Party Naughties, Censored, She Gives Food Stamps and Broad Minded.
Anorak has noticed that the female accompaniment on the cover of Broad Minded looks not a lot unlike the late and much missed star Amy Winehouse?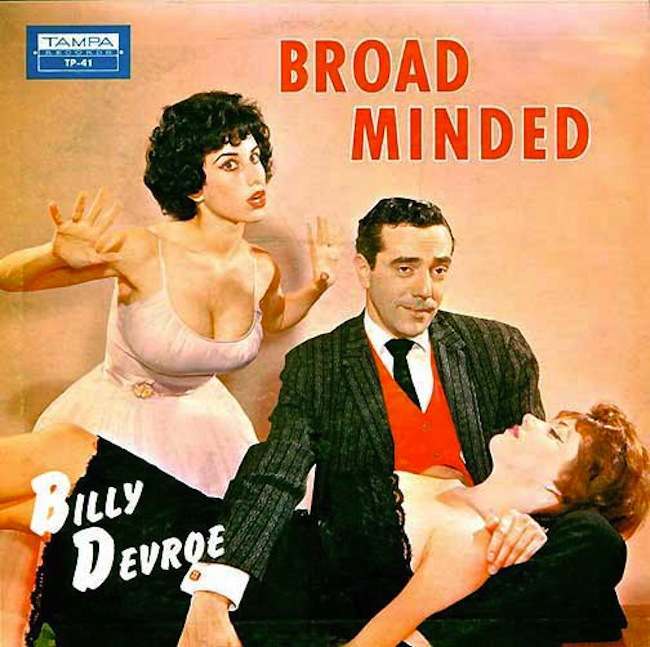 The face rings bell:
Time to hear some of that Devroe: