In 1977 Stars Wars characters and Vogue magazine models advertised the wonder of fur coats
IN 1977. Vogue magazine hooked onto the Star Wars craze with a feature called THE FORCE OF FUR: Vogue fashion spread from 1977. Jerry Hall, Darth Vader, C3PO, Stormtroopers and Jawas real;sied that with fur comes intergalactic harmony.
In the first picture, Hall is wearing a Wookie: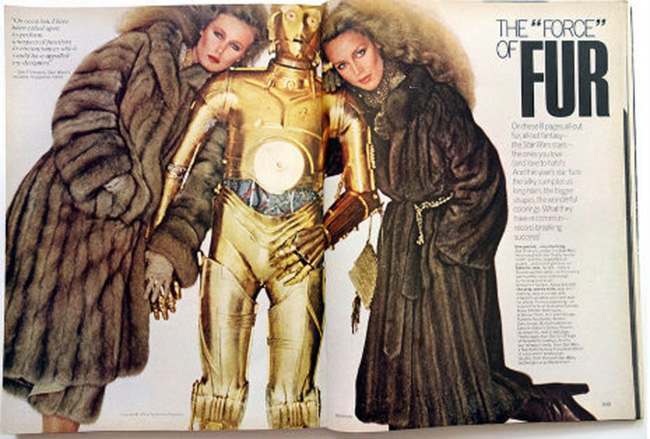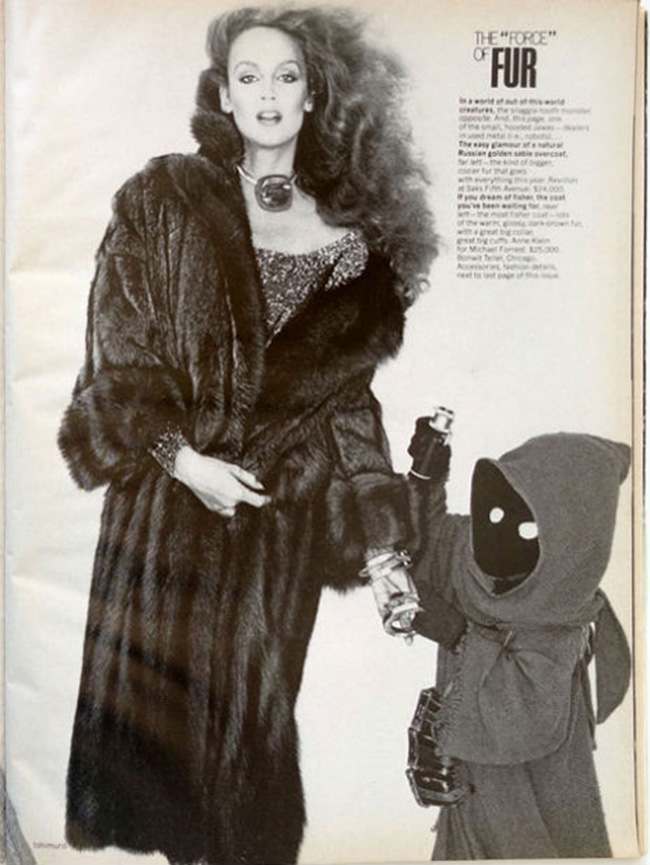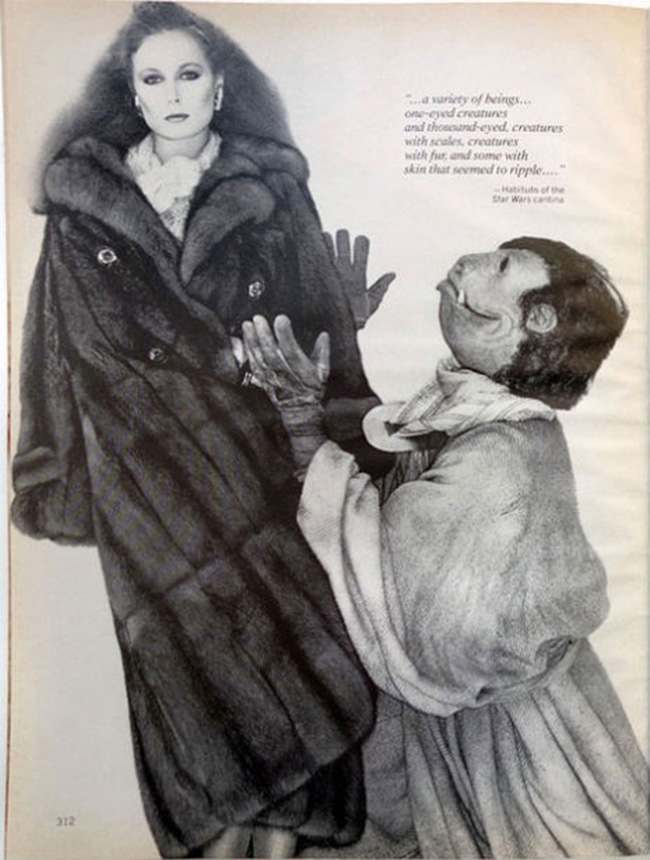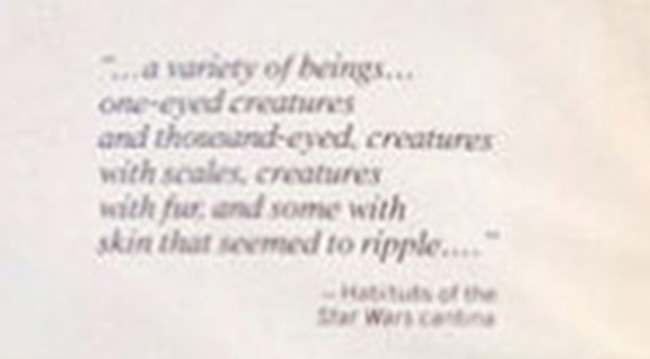 If you want to pull an alien, get a fur coat.
Spotter: DM