Hunter S Thompson's Amazing Letter to Anthony Burgess (1973)
"What kind of lame, half-mad bullshit are you trying to sneak over on us?" – Hunter S Thompson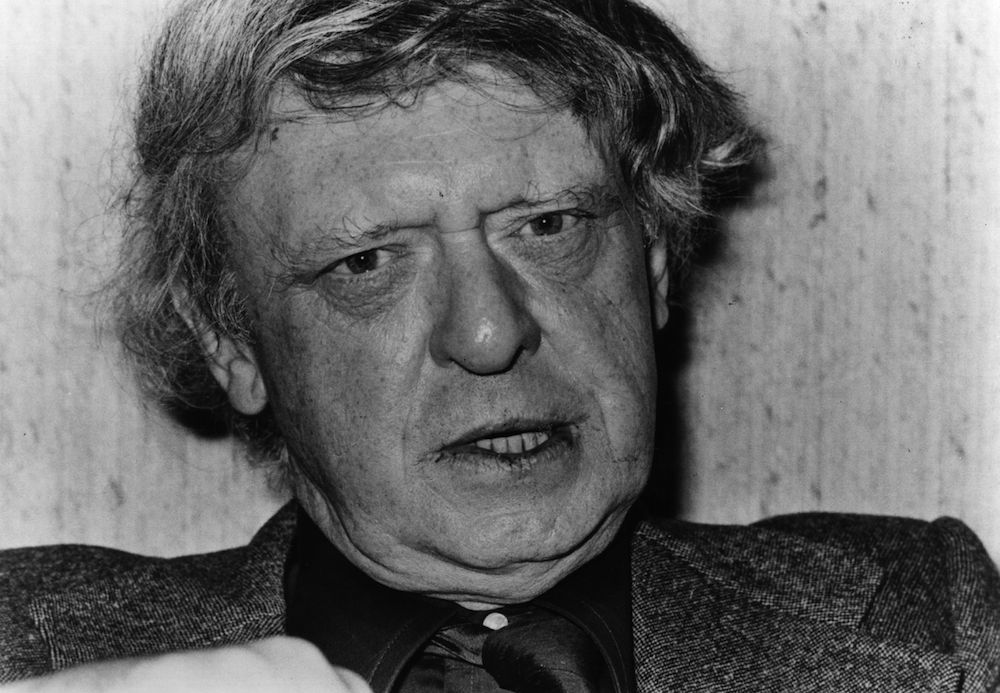 In 1973 Anthony Burgess was living in Italy. The polymath, author of A Clockwork Orange and teacher asked his editor (Hunter S. Thompson) if he could submit a novella instead of a "thinkpiece" to Rolling Stone. Thompson thought not.
His reply dated August 17, 1973 is below: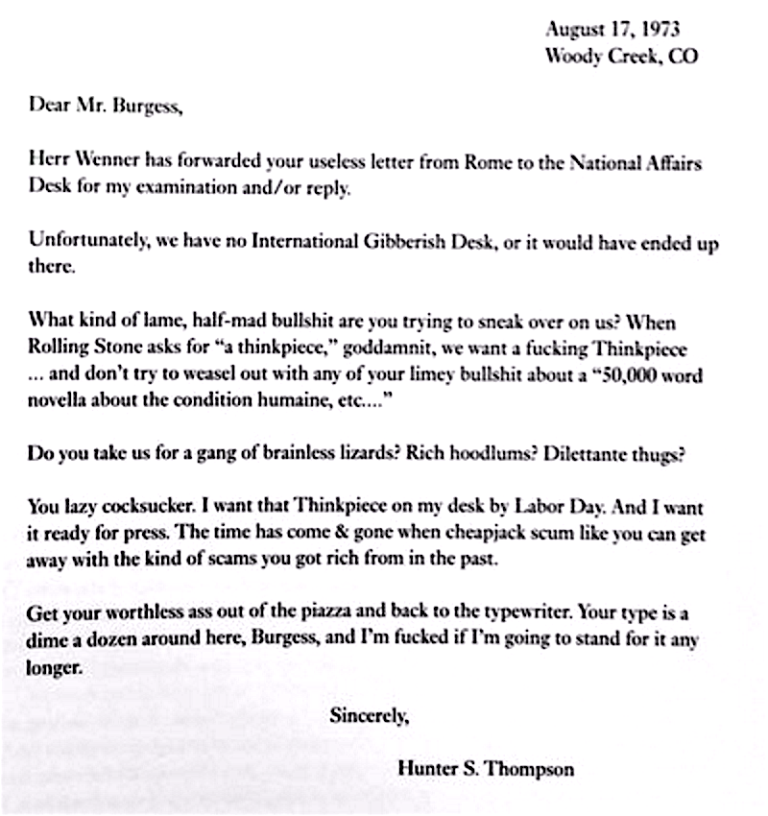 Transcript:
Dear Mr. Burgess,

Herr Wenner has forwarded your useless letter from Rome to the National Affairs Desk for my examination and/or reply.

Unfortunately, we have no International Gibberish Desk, or it would have ended up there.
What kind of lame, half-mad bullshit are you trying to sneak over on us?

Do you take us for a gang of brainless lizards? Rich hoodlums? Dilettante thugs?

You lazy cocksucker. I want that Thinkpiece on my desk by Labor Day. And I want it ready for press. The time has come & gone when cheapjack scum like you can get away with the kind of scams you got rich from in the past.

Get your worthless ass out of the piazza and back to the typewriter. Your type is a dime a dozen around here, Burgess, and I'm fucked if I'm going to stand for it any longer.'
From Fear and Loathing in America: The Brutal Odyssey of an Outlaw Journalist 1968-1976. Via Brendan O'Neill.