'How We Do Things in Bald Knob, Arkansas', and other tall-tale vintage postcards
AT the turn of the 20th Century, rural US cities and towns featured on Tall-Tale postcards. Each carried a picture of outlandish abundance. The pictures would, it was hoped, encourage new arrivals to settle and make the town prosper. If not massive corn today, then certainly massive corn tomorrow.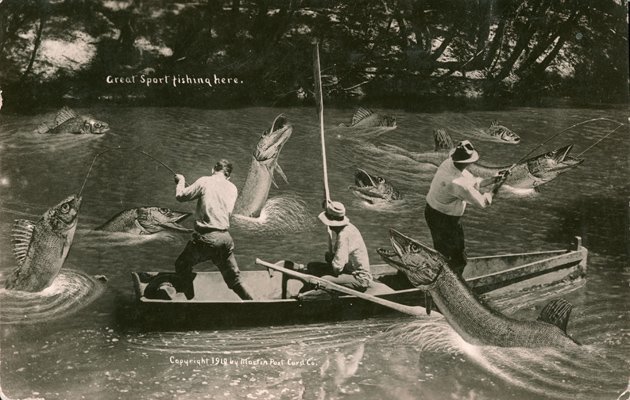 A photographer would take two prints, one a background landscape and another a close-up of an object, carefully cut out the second and superimpose it onto the first, and re-shoot the combination to create a final composition.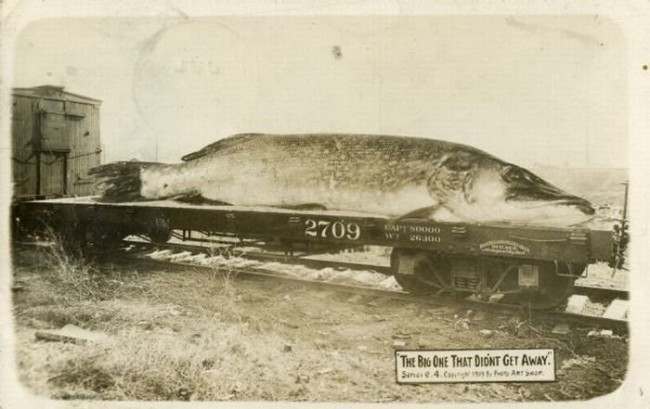 Spotters: Wisconsin Historical Society, Encyclopedia Homeschoolica