Groupie-Doo, The Irreverent Archie Parody from 1975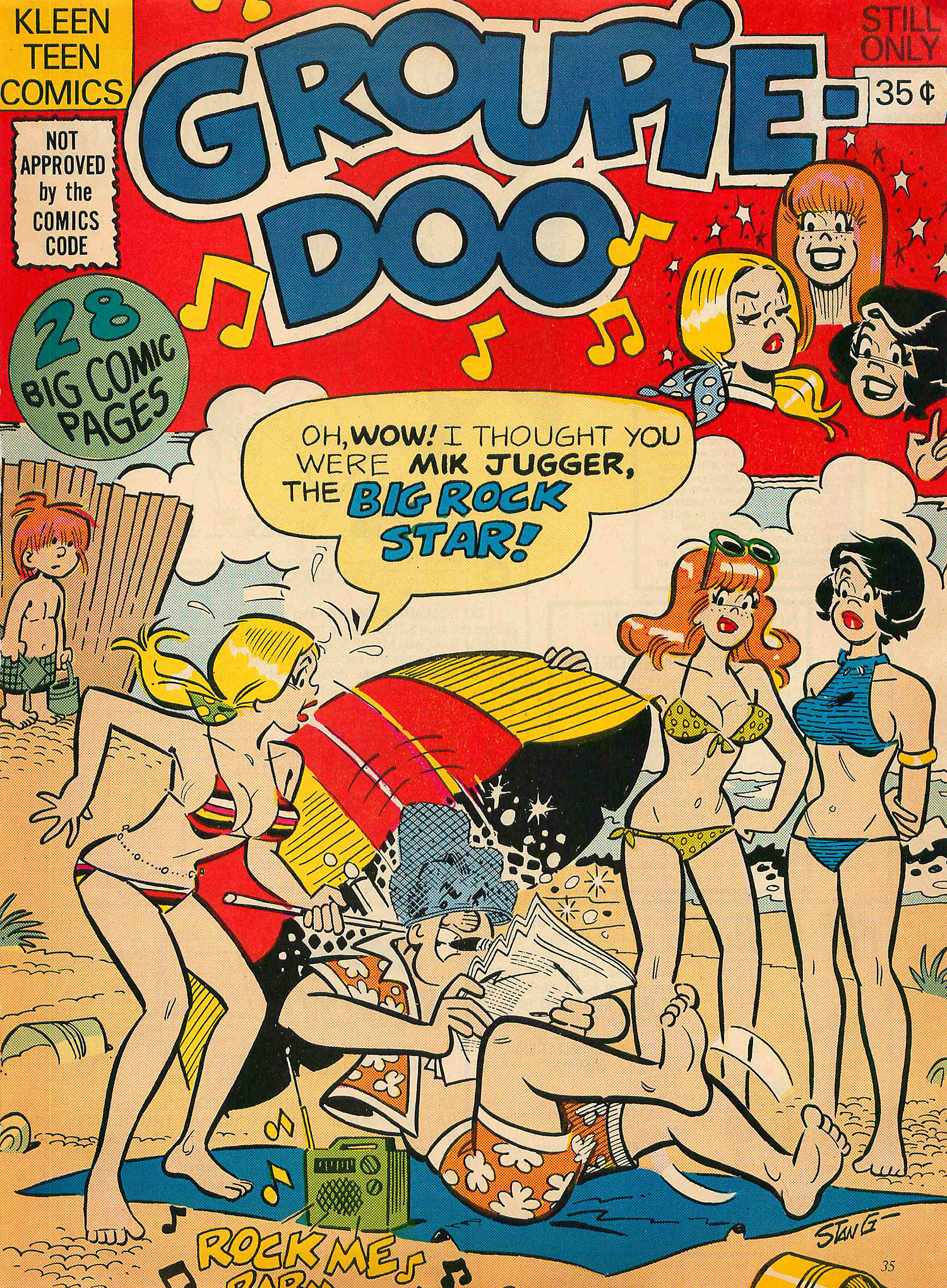 Apple Pie was a humor magazine in the 1970s much like National Lampoon but focused a bit more on the comics and illustrations.  The premier issue, released in 1975, contained a wonderfully irrelevant parody of the Archie comics, specifically Betty & Veronica.
The story has the girls competing to see who can get into bed with Mick Jagger (here called "Mik Jugger").  Unfortunately for them, they just end up getting assaulted by horny old record salesmen.  The story is a lot of fun, and the artistic likeness to the Archie comics is pretty well done.  Enjoy!