Glove Puppets The Buddha of Bauhaus Paul Klee Made For His Son Felix
Paul Klee (1879-1940), aka 'Buddha of the Bauhaus', made eight glove puppets for his son Felix's ninth birthday (Felix Klee: 1907 – 1990).  The heads were fashioned from bones, electrical outlets, brushes, fur and nutshells. The lad loved them. So, between 1916 and 1925 Klee made 42 more. The first batch were based on the German Guignol-style show Kasperl and Gretl, later puppets included a Klee self-portrait and lampooning takes on politicians and other notable faces.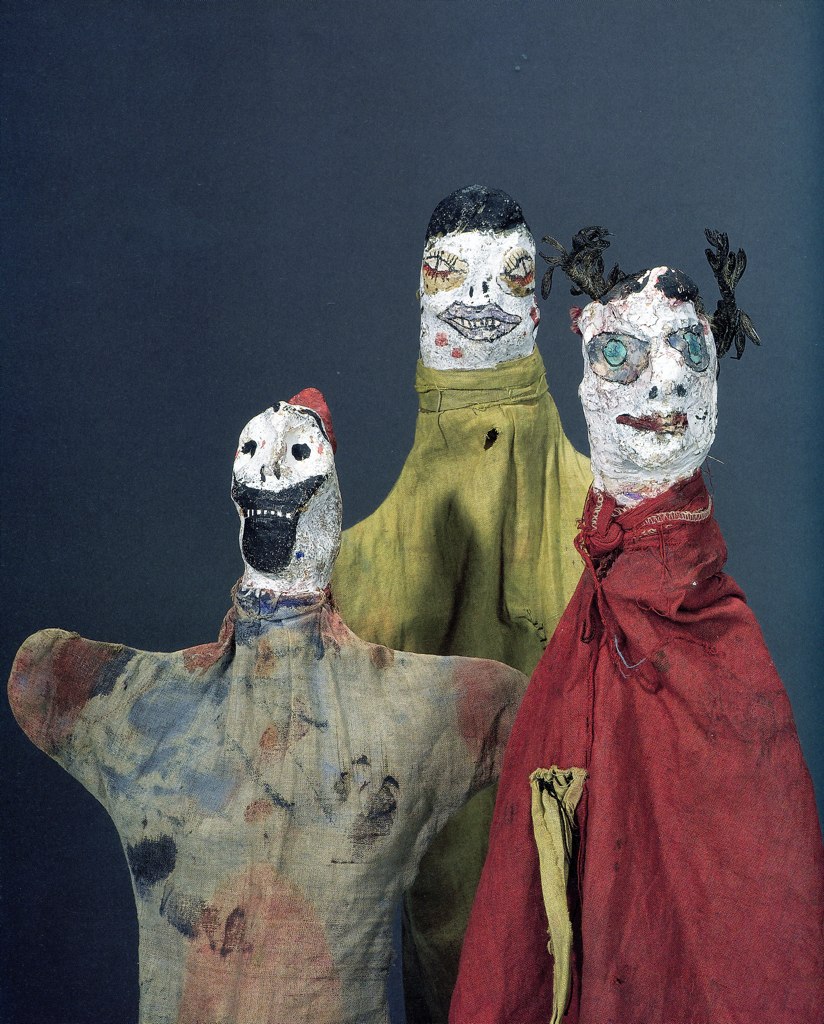 Ayun Halliday adds:
When Felix set out into the world at the age of eighteen, he packed his favorite childhood puppets, while his dad hung onto the ones born of his years on the faculty of the Bauhaus. Felix's portion of the collection was almost entirely destroyed during the bombing of Wurzburg in World War II. Dr. Death was the only member of the original eight to escape unscathed.