Girls' Romance 1971: 10 Things You Must Never Tell A Boy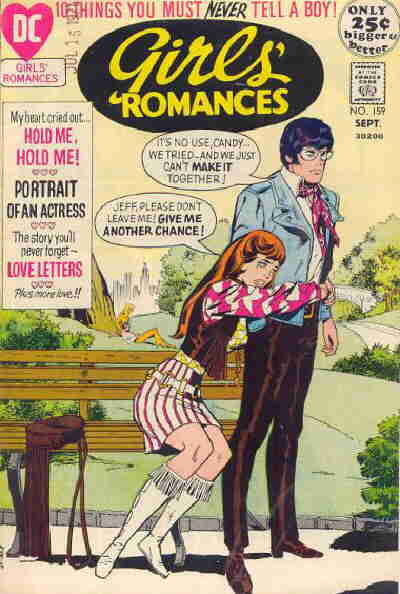 IN 1971 Girls' Romances had advice. It had "10 THINGS TO NEVER TELL A BOY". Judging by the cover, the golden rule is never to trust a man in a neckerchief and never mix vertical and horizontal stripes.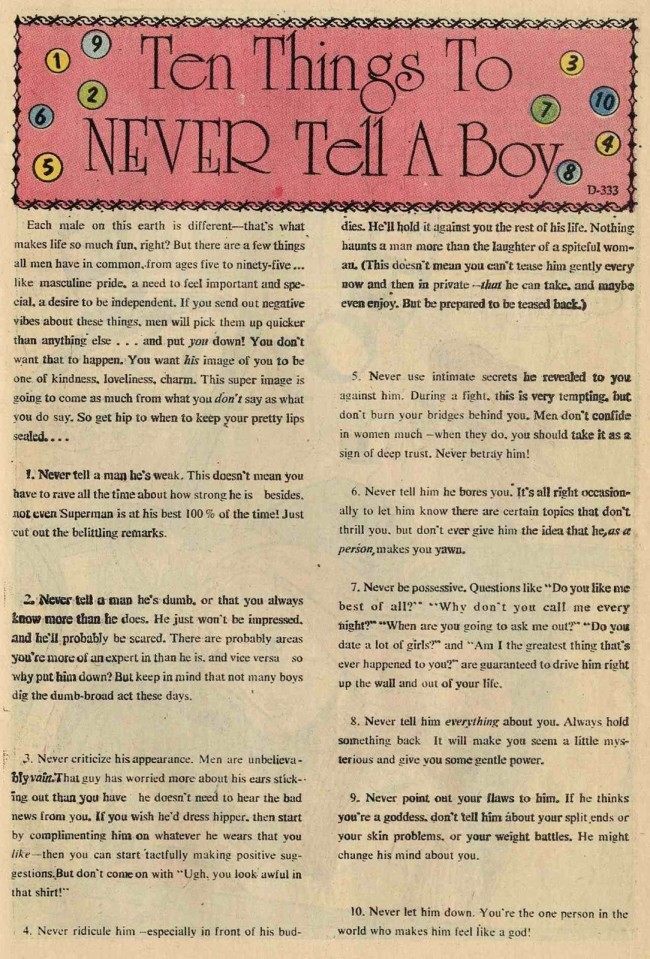 INTRO.
You do not want men to out you down. You must be "kindness, loveliness and charm". This "super image will come as much from what you don't say as what you do say".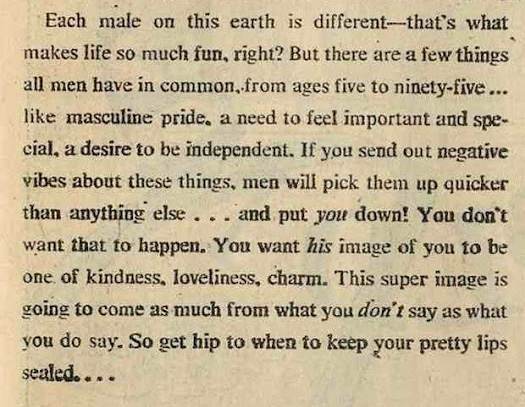 TIP 1: Never Tell A Man He's Weak

2. NEVER TELL A MAN HE'S DUMB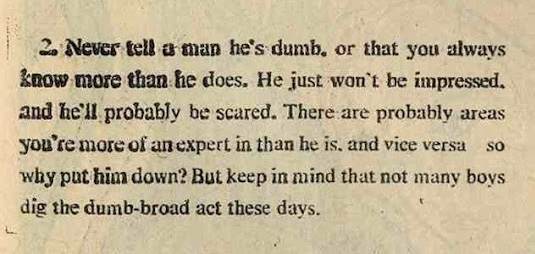 3.  NEVER CRITISIZE HIS APPEARANCE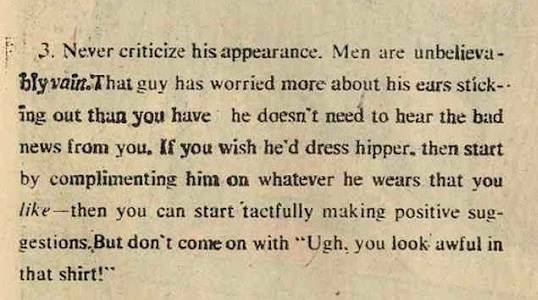 4. NEVER RIDICULE HIM IN – ESPECIALLY IN FRONT OF HIS BUDDIES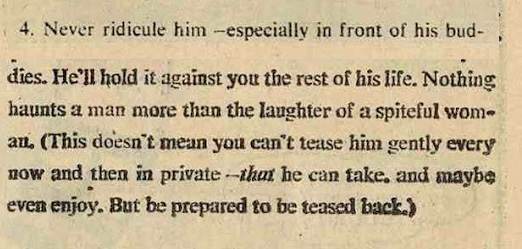 5. NEVER USE INTIMATE SECRETS HE REVEALED TO YOU AGAINST HIM

6. NEVER TELL HIM HE BORES YOU

7. NEVER BE POSSESSIVE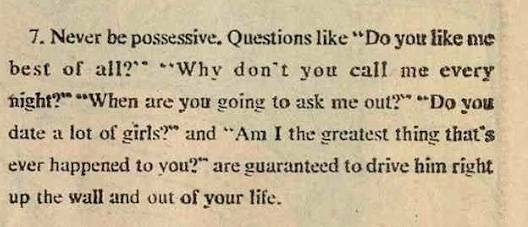 8. NEVER TELL HIM EVERYTHING ABOUT YOU

9.  NEVER POINT OUT YOUR FLAWS TO HIM

10. NEVER LET HIM DOWN