Florida Sex Stories With Bettie Page And Horny Alligators: Mid-Century Postcards
Bunny Yeager took some of the photographs in this set of Florida postcards from the 1950s and 1960s, and, as is to be expected, her great muse Bettie Page features in a few of them. The cards, produced in Florida, New Jersey, Massachusetts, New York and California turned holidaymakers on to Florida, where men are wanted, oranges are as fruity as the orange pickers and bikini-clad women wearing show-polish lipstick and cheeky smiles are in peril from aroused alligators.
Many pictures were snapped by staff photographers for the City of Miami Beach News Bureau. Bettie Page was Florida State-approved. Who knew?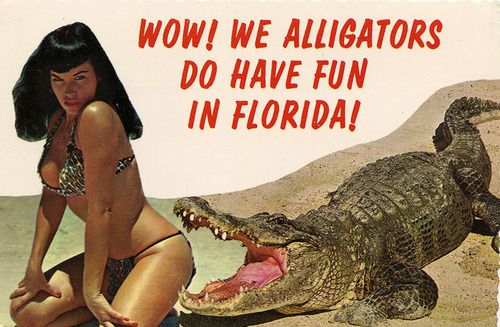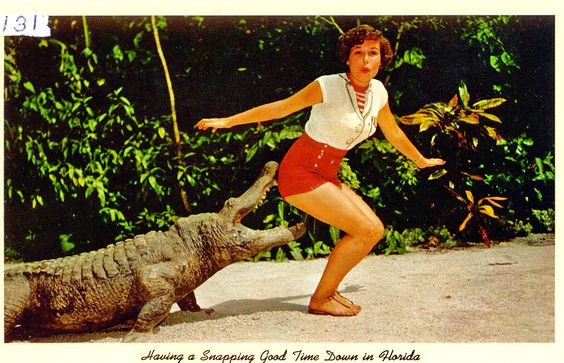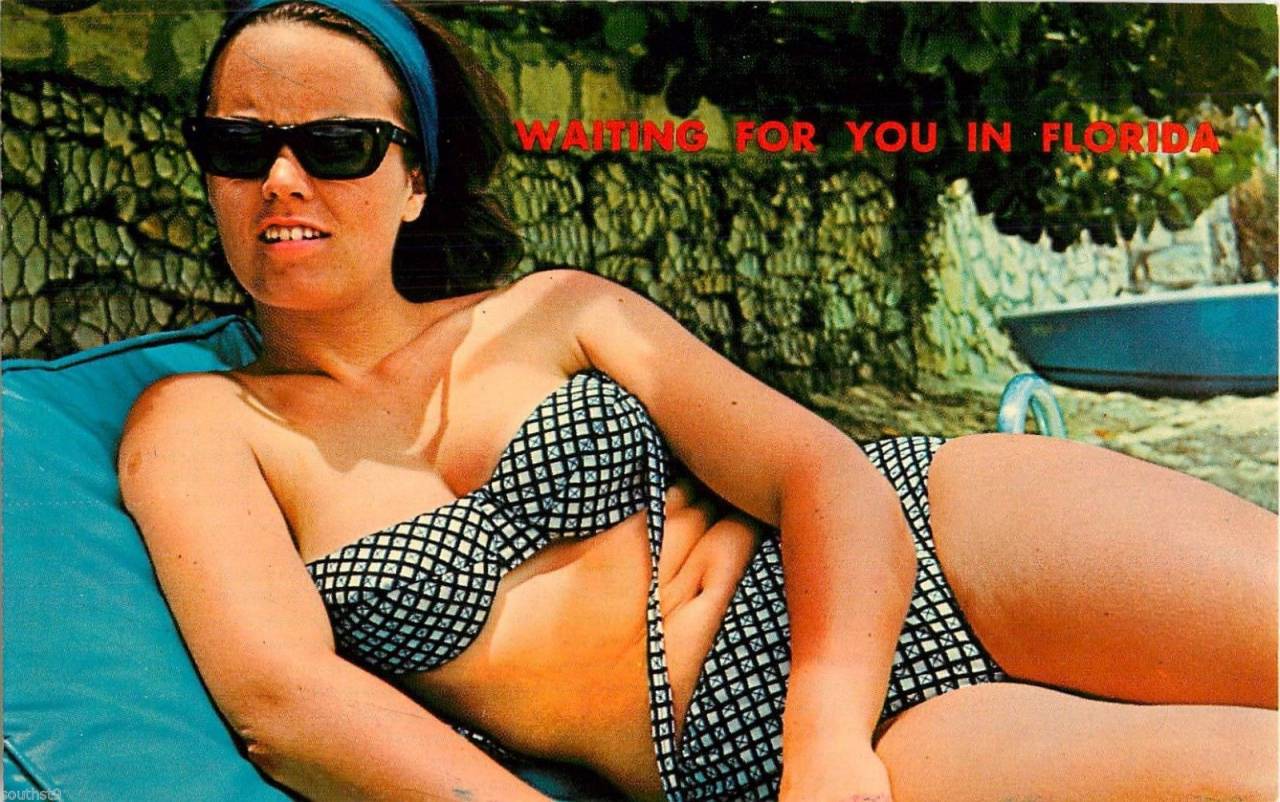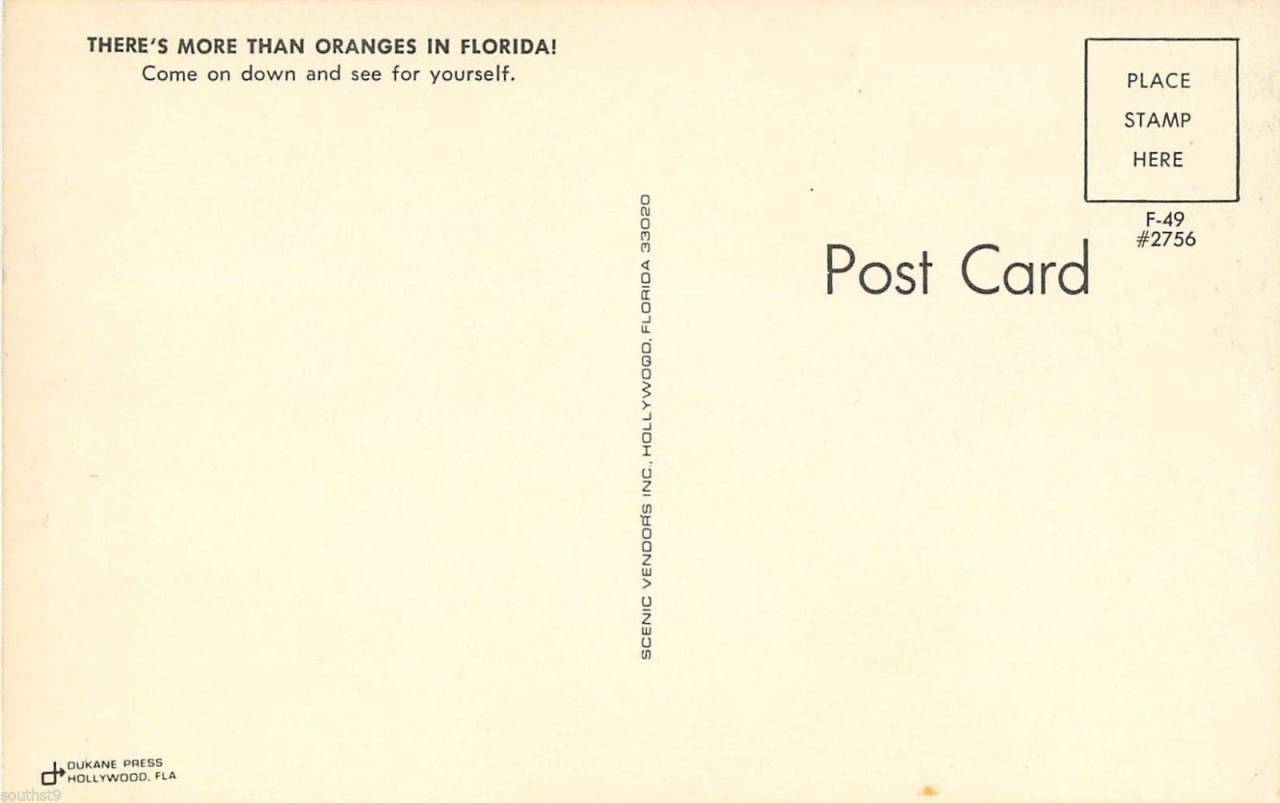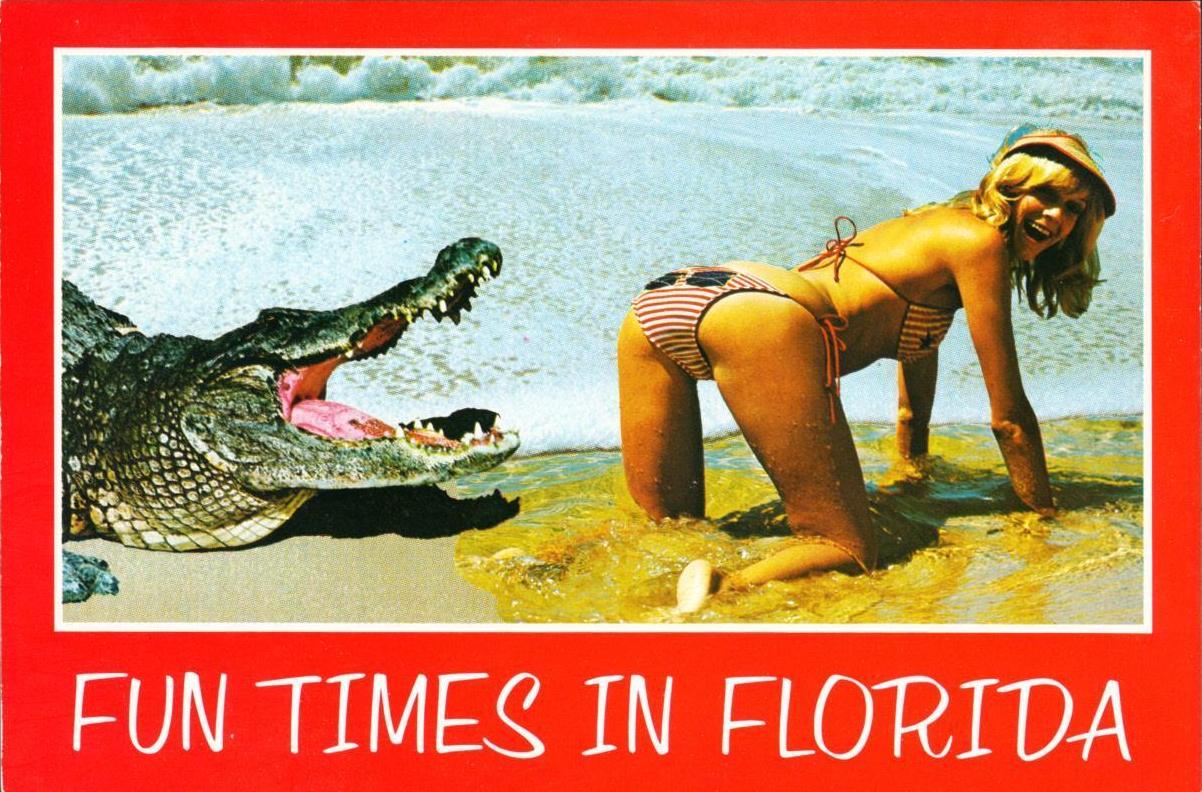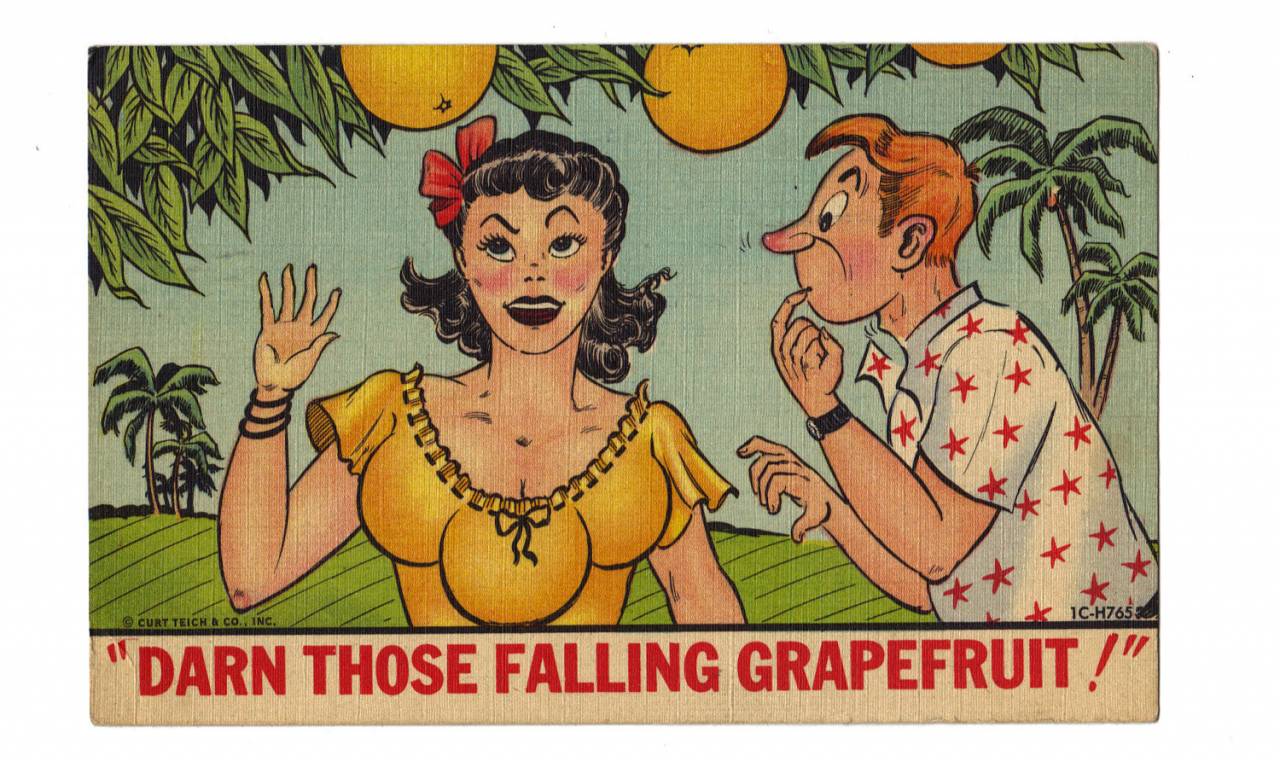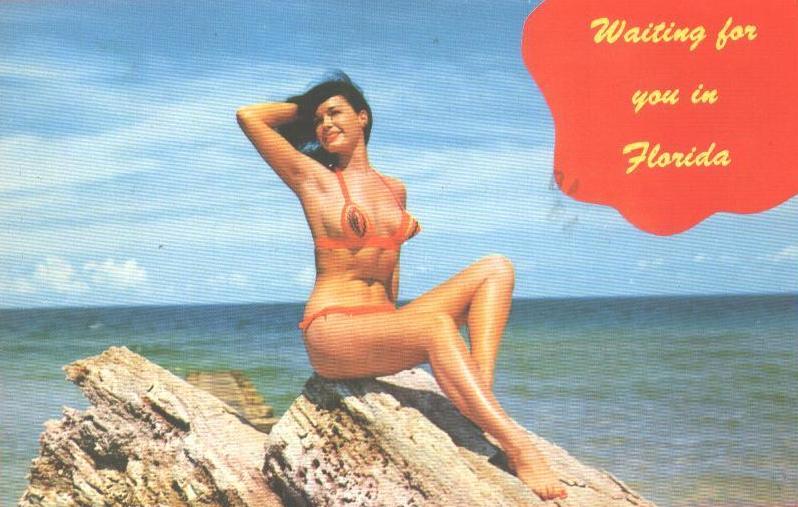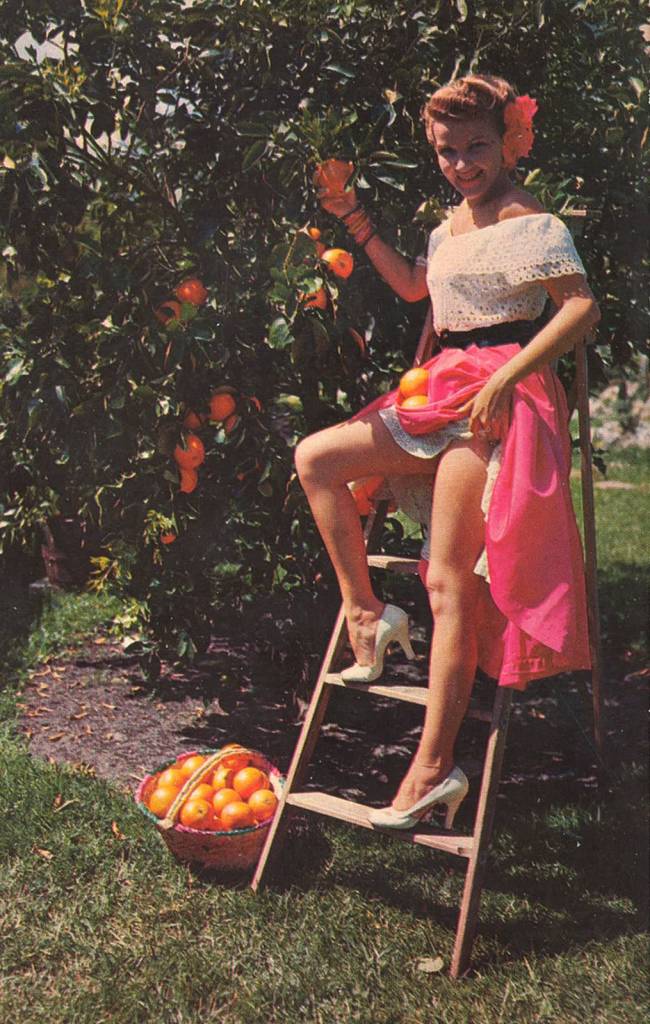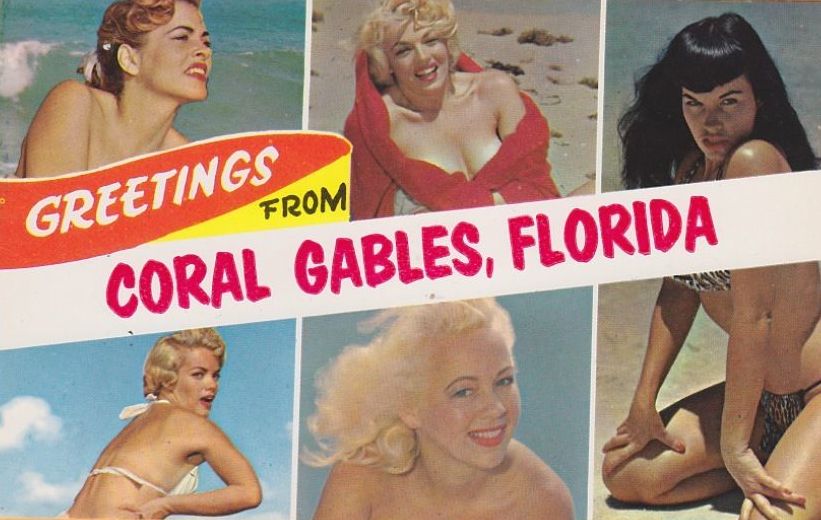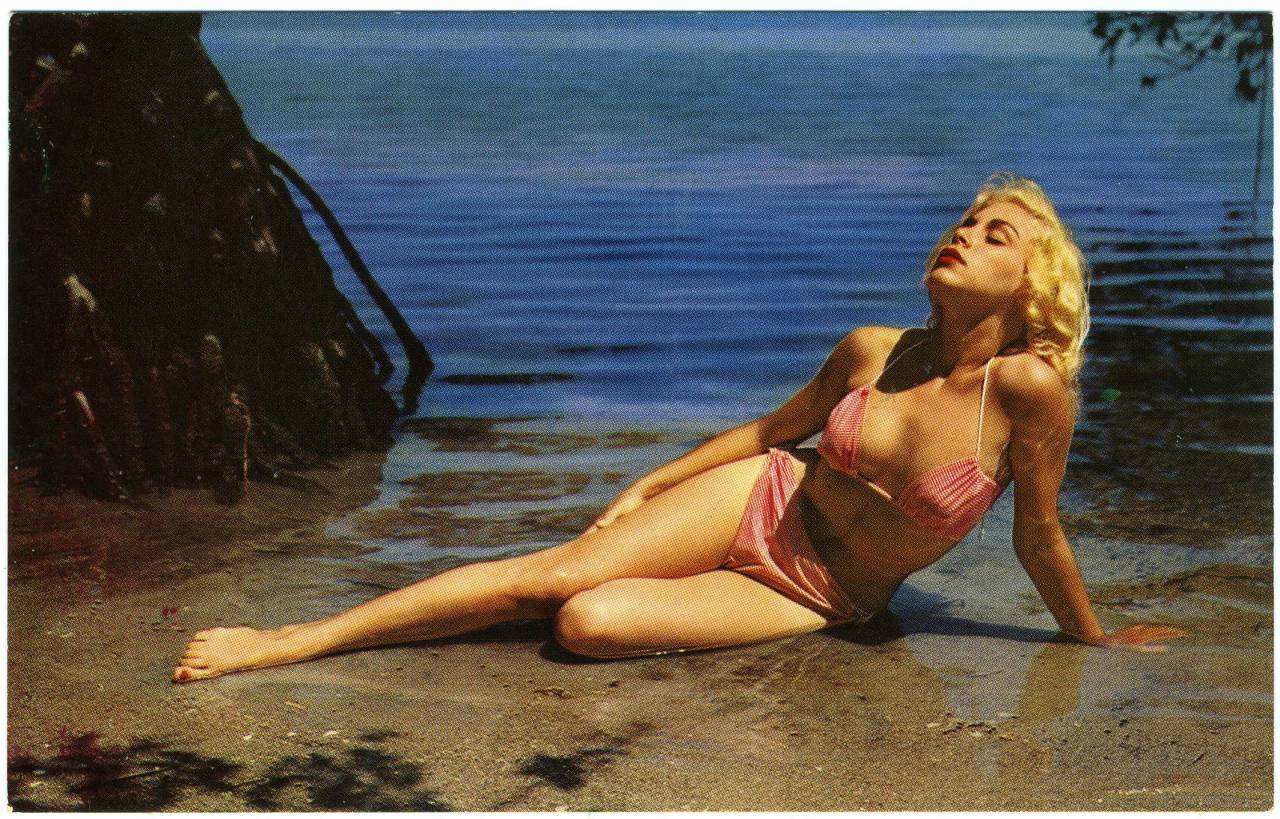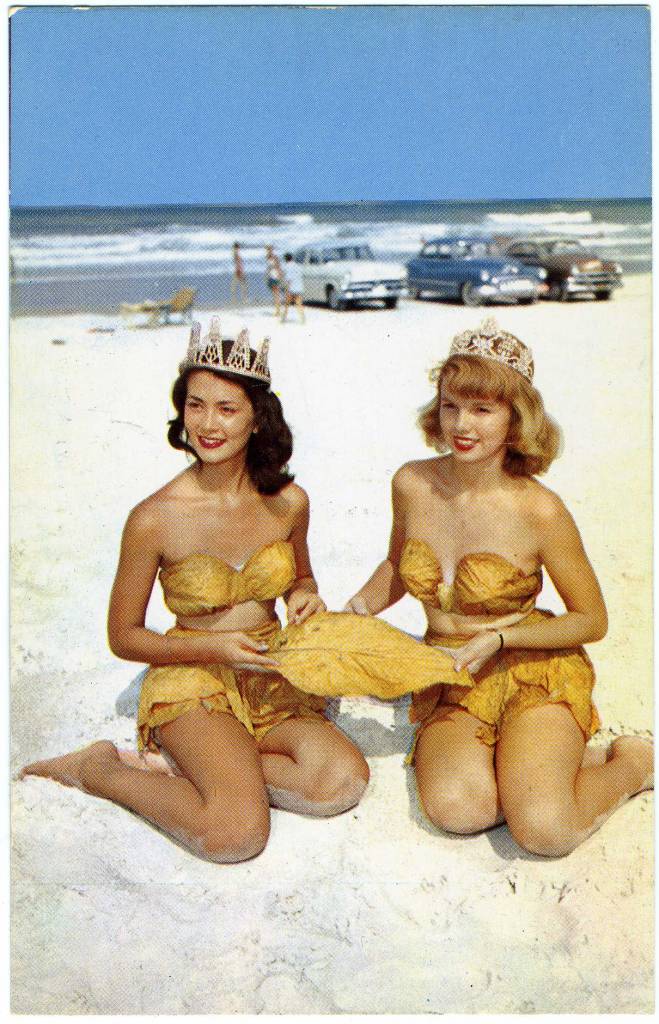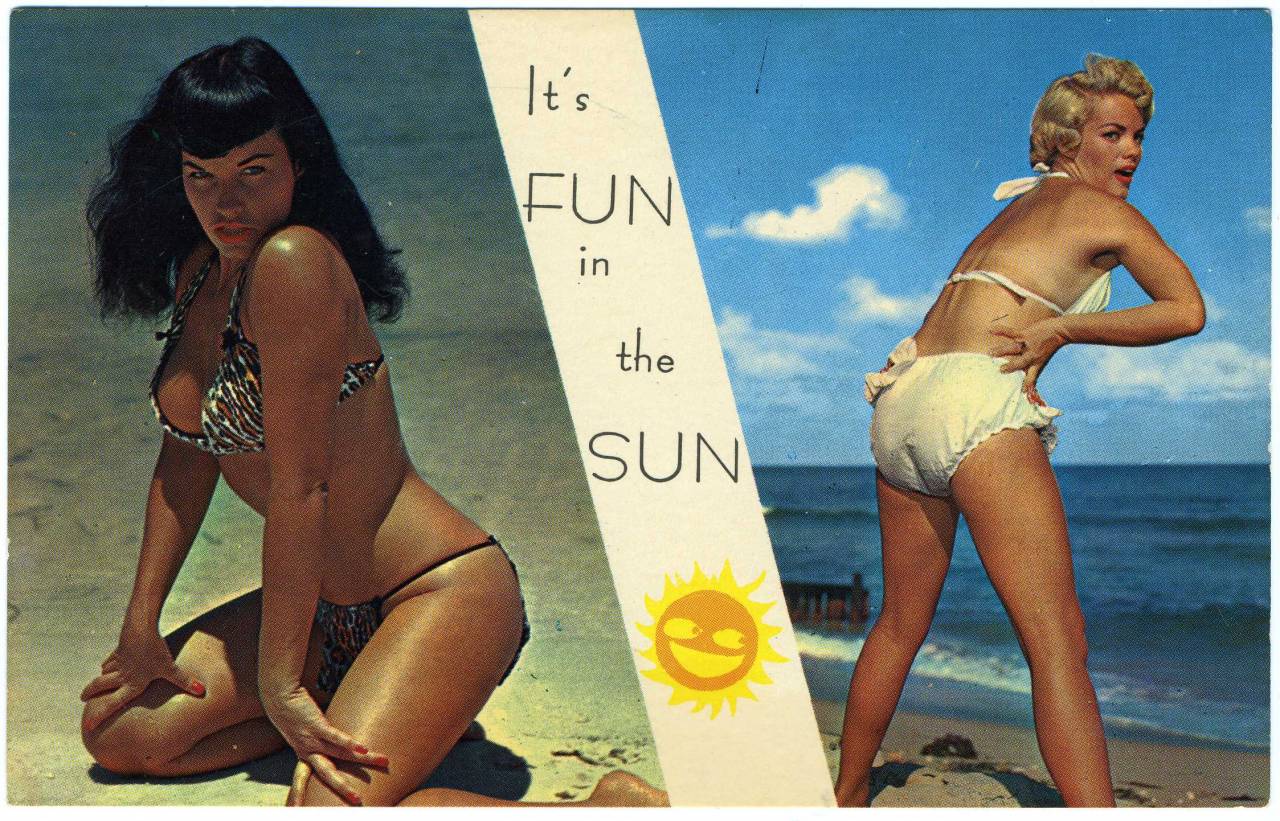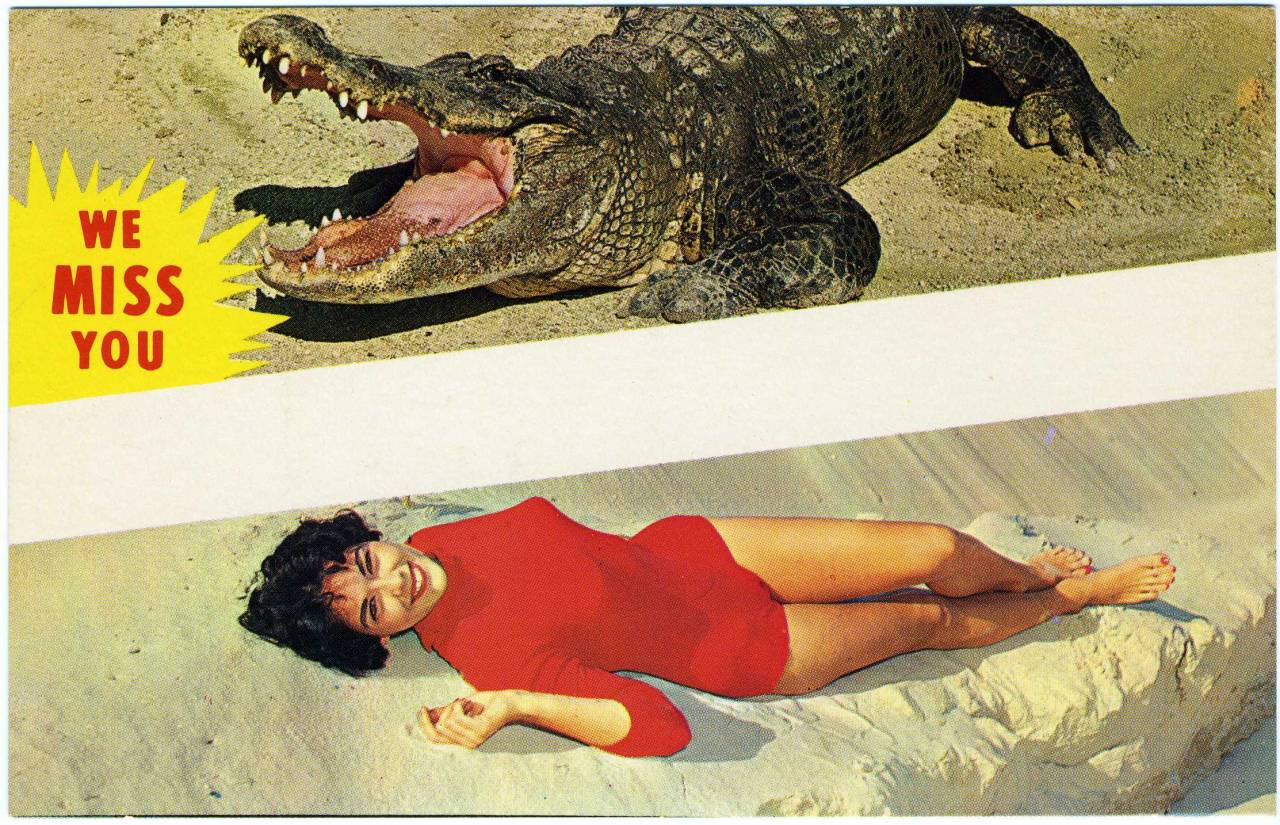 Via: Mr Waterslide, Wolfsonian