Elton John Trains With George Best And The Los Angeles Aztecs In 1976
ELTON John is 67 years old today. In looking through the archives here at Anorak Towers we cams across what might be the greatest ever picture of the Watford Warbler. Taken on 01/03/1976, The picture is captioned:
Rock star Elton John, new part-owner of the Los Angeles Aztecs, kicks a soccer ball during a photo session for the L.A. Aztecs of the North American Soccer League at the Los Angeles Coliseum. Looking on in the background are, Lee Atack (8); George Best (11), former Northern Irish soccer star who recently joined the LA team; and John Mason (16). The player at right is not identified.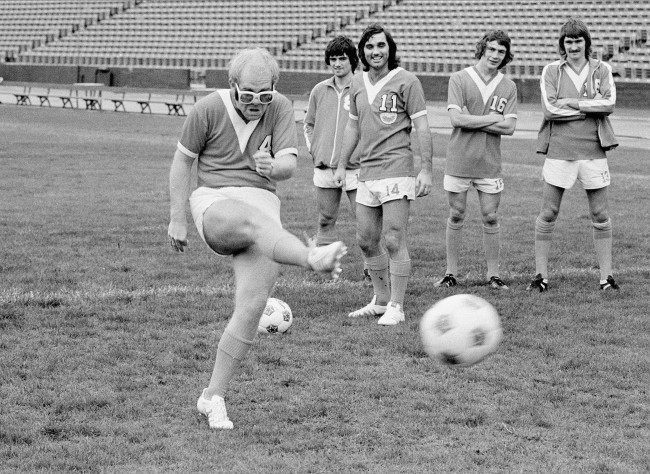 It might be the greatest ever photo of a rock star…