Cigarette Cards Celebrating The Coronation of HM King George & HM Queen Elizabeth, 1937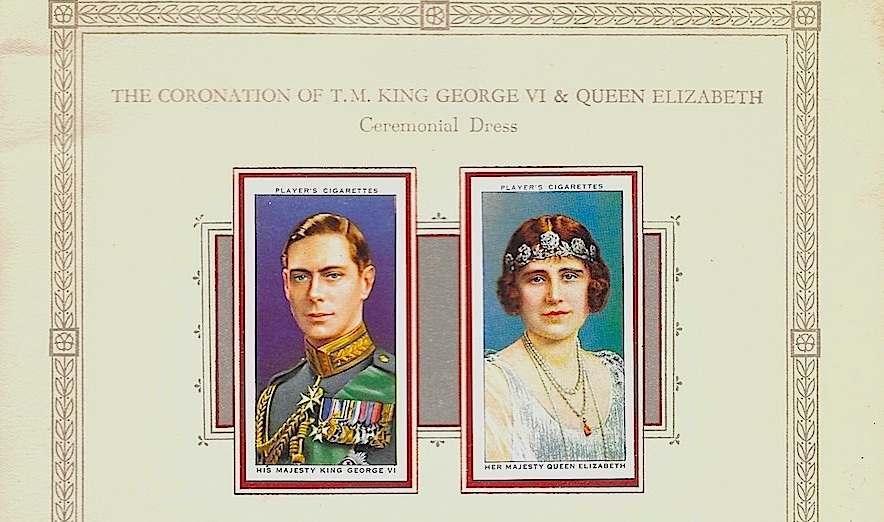 My grandparents smoked–and they must have smoked a hell of a lot to collect the full set of cards issued by Player's cigarettes to celebrate the coronation of HM King George and HM Queen Elizabeth in 1937. I guess their love of nicotine marked me down as a smoker long before I was born–not that I'm complaining. Once completed, my dear grandma and grandpa kept this volume safely tucked up with other assorted royal souvenirs–plates, ashtrays, postcards, specially minted coins and first day stamps. They were Protestants, masons, members of the Lodge and Eastern Star, while I'd been raised a Catholic.
The  beautifully realised portraits of those in attendance at the royal nuptials, was the kind of novelty fair (along with a Dick Barton annual and old Popeye comics) offered up when spending rainy summer holidays at the grandparents.