"Anything great in this world has come from neurotics" – Marcel Proust
Franz Xaver Messerschmidt made his Character Heads in the 1700s. The artist, so the story goes, suffered from hallucinations and paranoia. To create his sculptures, Messerschmidt would look in the mirror, pinch his body, grimace and gurn. These busts, reminiscent of hyperreal 4D ultrasounds and death masks, would protect him from evil spirits who tortured him.
In all he made 69 heads. He sold none.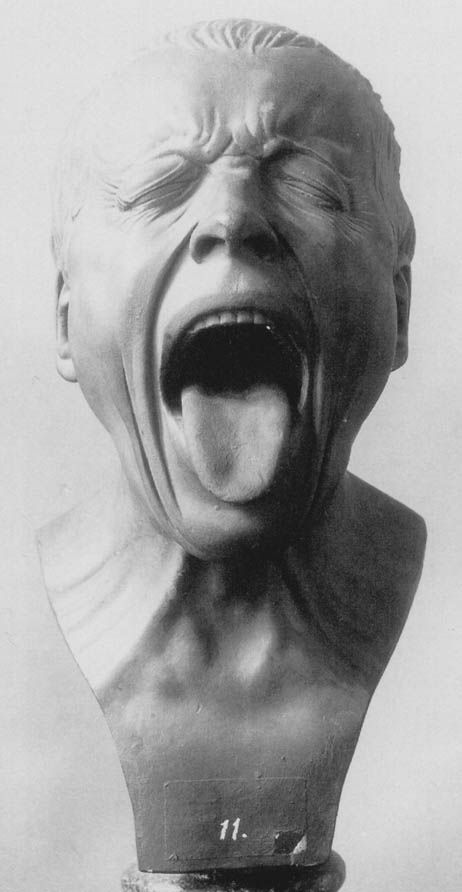 Messerschmidt grew up in the household of his Munich based Uncle, Johann Straub, who was also a sculptor and who became the young Messerschmidt's first master and artistic mentor. In 1755 he graduated from the Academy of Fine Arts in Vienna and like any young artist of the time sought out patronage from the high and mighty of his times. He worked at the imperial arms collection and created representations of the then imperial couple as well as religious works.
At 18 he was at the Academy of Fine Arts in Vienna, where he caught the eye of its director, Martin van Meytens, who was also official painter to the Habsburg court. Thanks to van Meytens's advocacy, the brilliant young sculptor soon had commissions for imperial portraits, including two of the Empress Maria Theresa.

Wanting further experience, he traveled to Rome to immerse himself in antiquities, paying particular attention to Roman Republican portraiture. After this, like most enterprising Enlightenment artists, he shifted his style from a Baroque-Rococo mélange to Neo-Classicism…

Messerschmidt was hired to teach at the academy, with the understanding that he would inherit the position of professor of sculpture once a senior colleague had retired. A bright future seemed assured.

Then everything went awry, as damaging rumors circulated that he was mentally unbalanced… Commissions dried up. When the academy professorship became available, it went to someone else. In anger he rejected the compensatory offering of a pension and left Vienna for good.

After some wandering he ended up not far from Vienna in 1777 in the city now called Bratislava, where he crashed with a younger brother, then found a home and studio of his own. In Vienna he had already begun producing his slightly larger-than-life and entirely self-commissioned "character heads."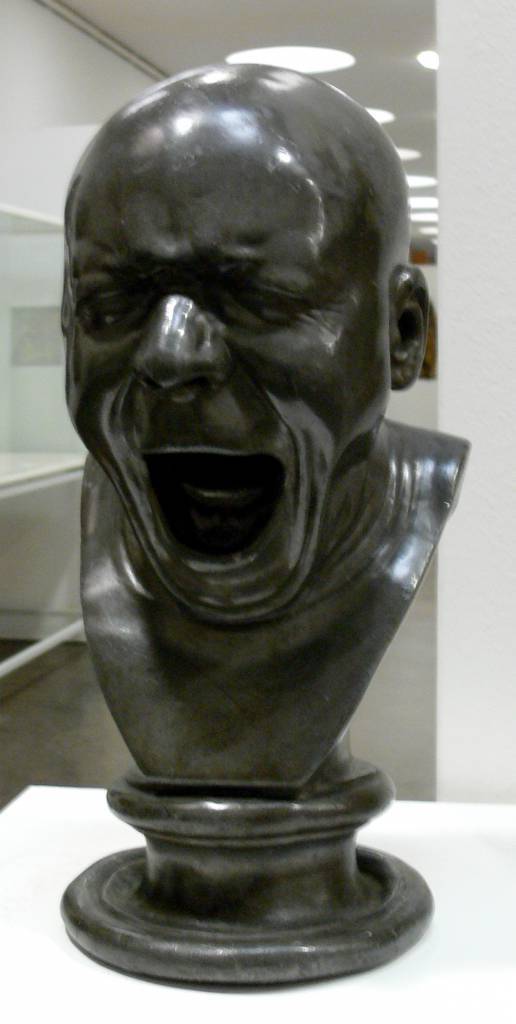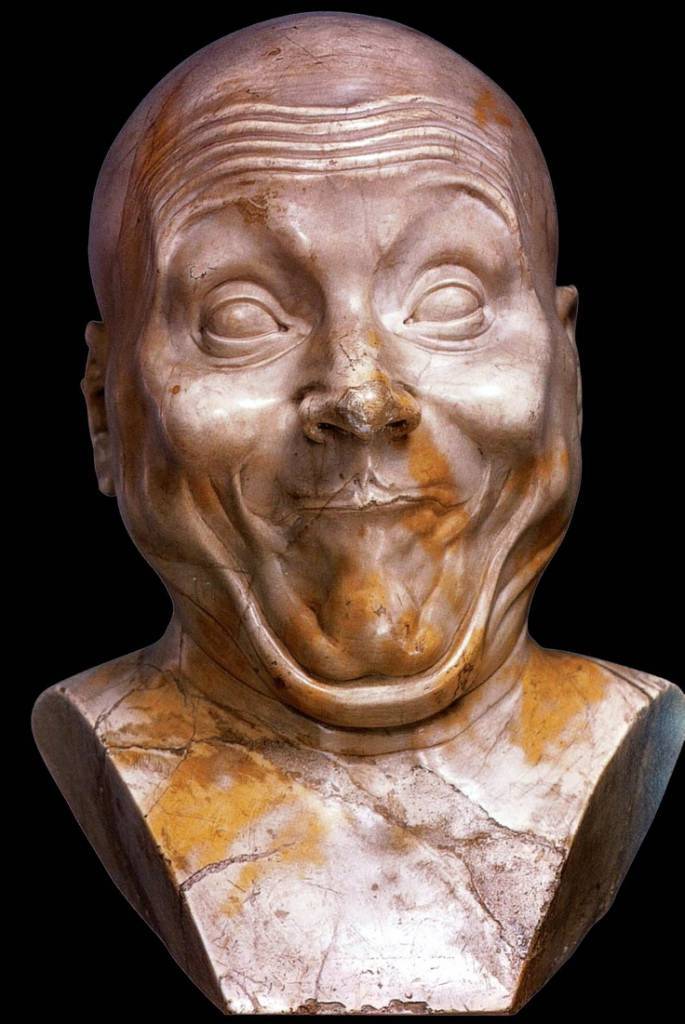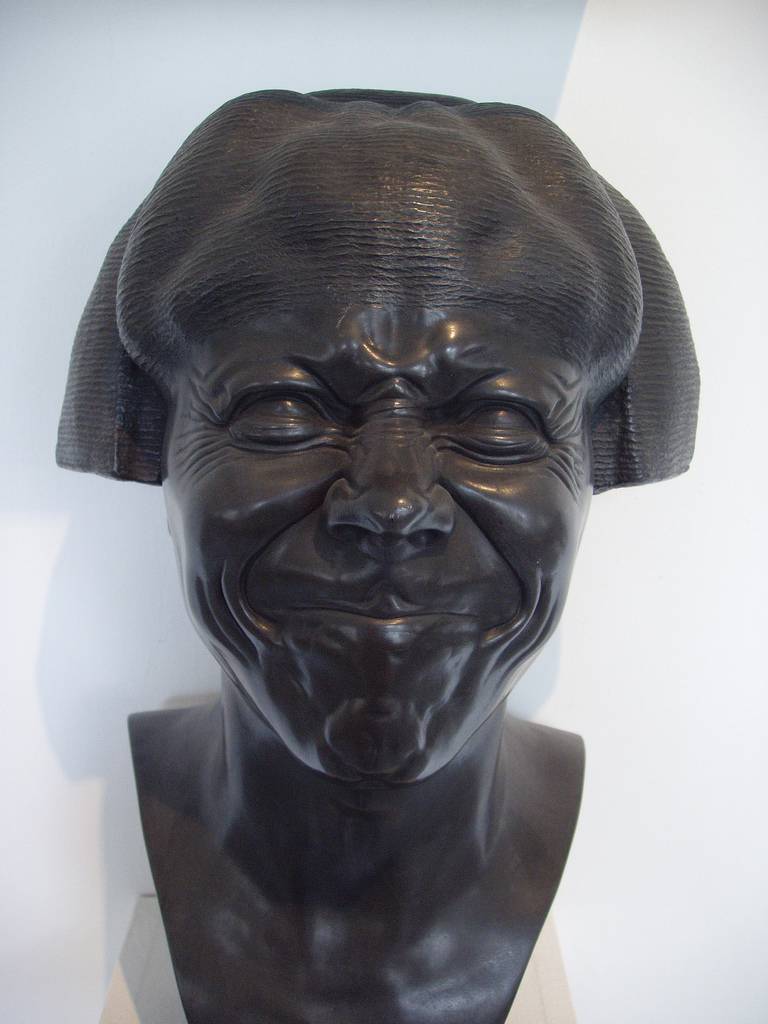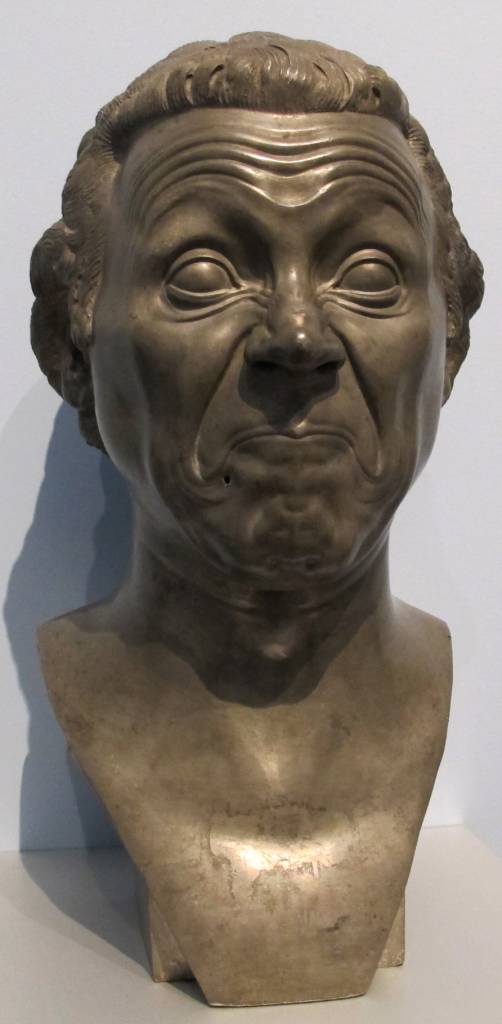 Via: Belvedere