Animated Color Stereoviews of Late 19th Century Japan
T. Enami (1859-1929) recorded life in Meiji-period Japan on a 3D stereoview. Based at his Yokohama studio, Enami achieved the effect by capturing two photos of the same scene, shifting slightly his angle a little between takes. When looked at through a stereoscope, because each eye sees a slightly different image the overall appears in three dimensions.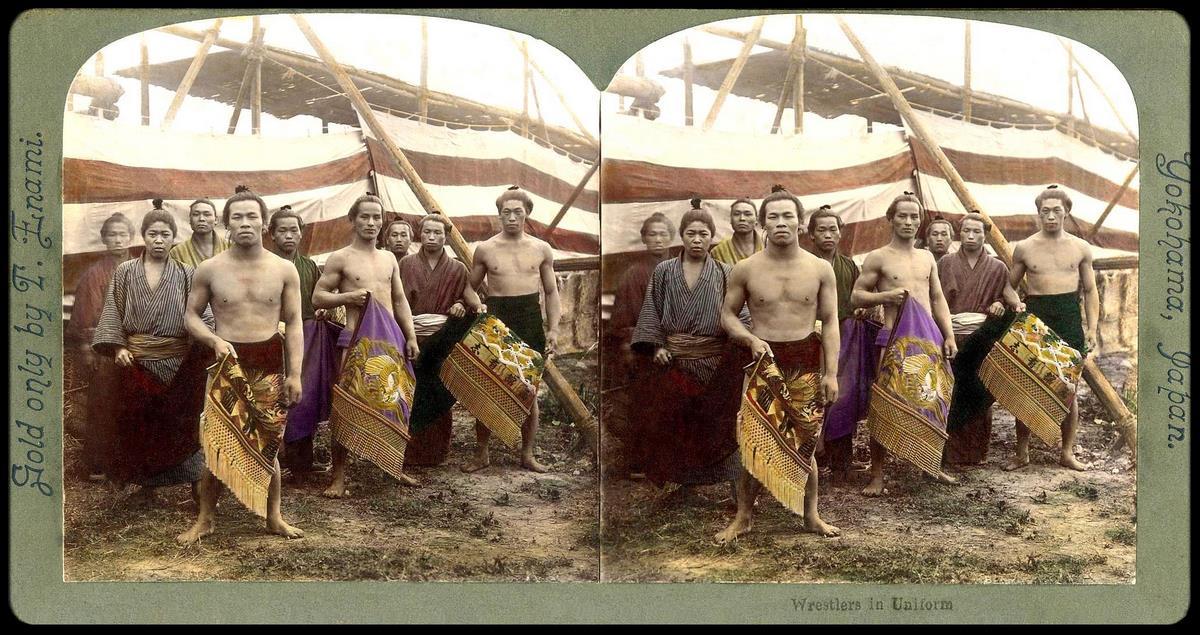 Enami worked with black and white film before artists brushed in the colors.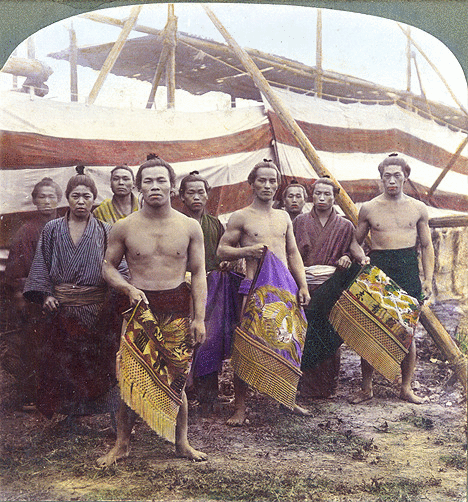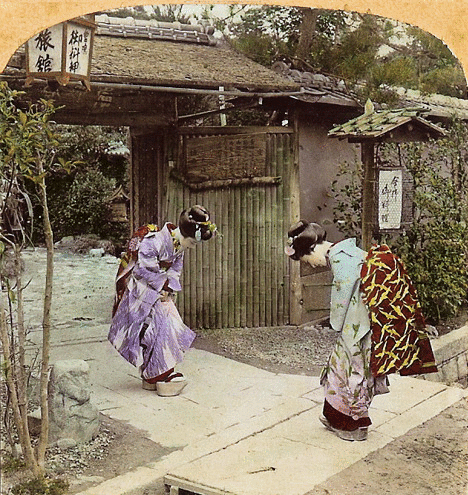 Images via Okinawa Soba's Flickr, PinkTentacle