After School Specials: Tales of Drugs, Drink and Despair for Kids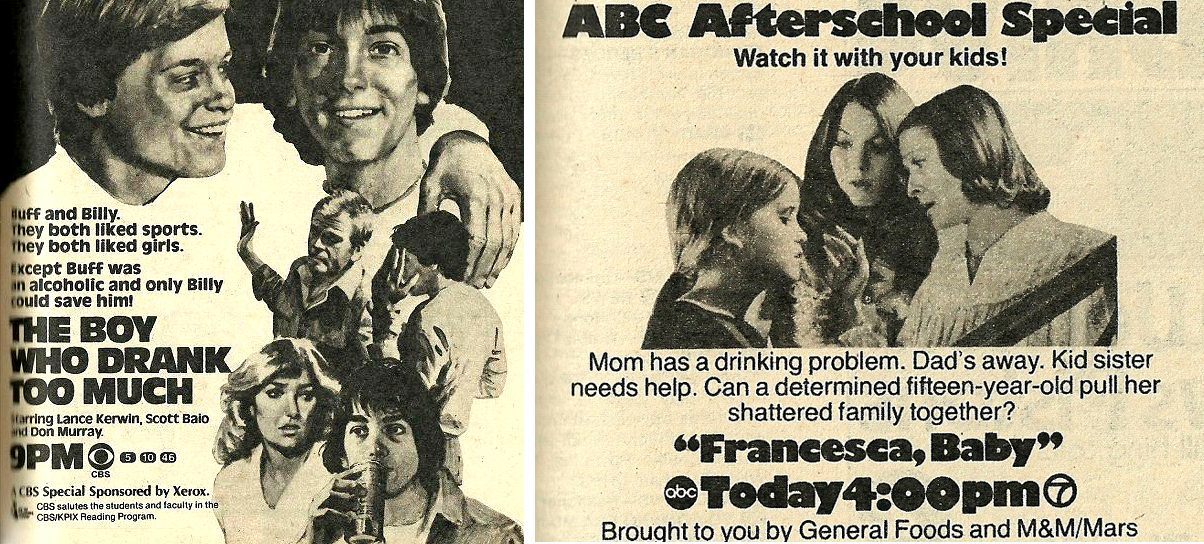 Enjoy a compilation of a handful of adverts and clips from After School  Specials of the 1970s-80s.  You remember these programs: weekday afternoon dramas featuring all manner of misery.  From teen pregnancy, to teen alcoholism, to debilitating handicaps, the topics varied but one thing was always certain: it was going to be a depressing ride.
In this mosaic of after-school misery is a double dose of Scott Baio who made our list of television's greatest drunks thanks to his After School Special shenanigans.  Also in this pastiche of woe is "Francesca Baby"  – one of the show's more memorable episodes, featuring a drunken mom.  Also included, "My Mom's Having a Baby" which, if memory serves, showed a pretty graphic live birth (and features, as you'll soon see, a horrifically awful intro song). Enjoy.