A wonderful video of Speakers' Corner from 1986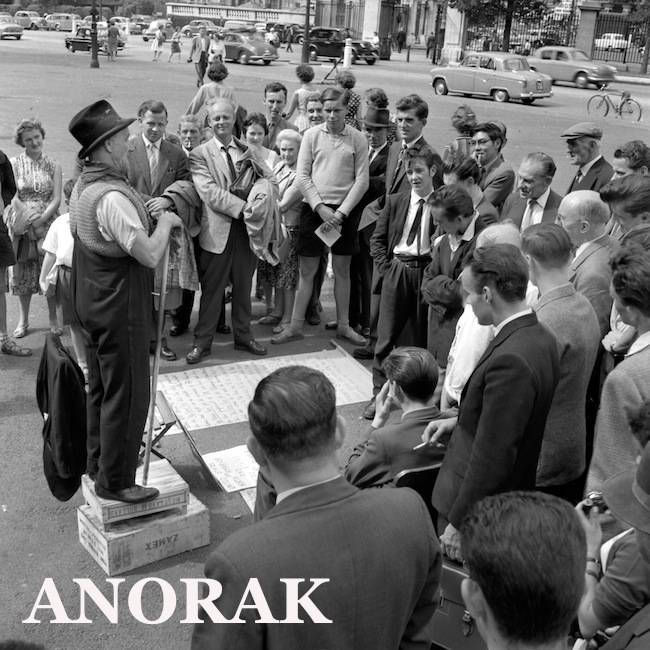 LIKE Robin Popper, I too used to wander past Speakers' Corner on a Sunday (aka Craters' Corner). As soon as I was let loose to roam the West End on my own, Speakers Corner was the kind of madness I was looking for.
My favourite was the Messiah of Willesden Green ( so called because I once saw him getting on the Tube near my home in NW2 ), who used to enthuse the crowd about Jesus with a spectrum of psychedelic clothes, banners and words that seem to appear in colour.
My least favourite moment was heckling an Arab group who told the crowd that all Jews should be killed. They took my photo and then flashed a knife and chased me into and around the underground car park. Still Great days:
Photo: 18/08/1959