1955 Hair Tonic Advert: Lucky Tiger Gets the Gals
IN the 1950s, Lucky Tiger would seduce the girls. If you got really lucky, you could mount their heads.
The 1950's and early 60's were a great time for Lucky Tiger. But in 1964, a visit from four guys from Liverpool England changed pop culture and young America overnight. When the Beatles hit our shores and the hippie movement followed, men's hairstyles and the Barber industry were forever changed – Lucky Tiger came upon some less than lucky times.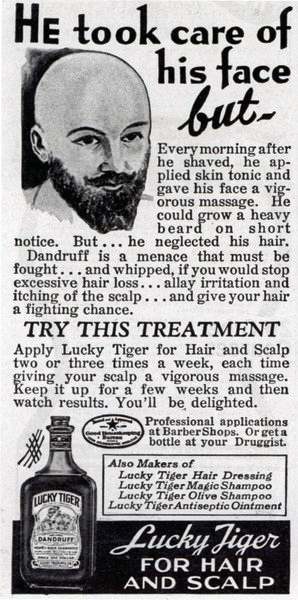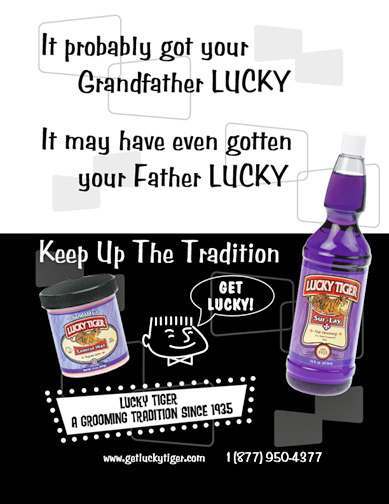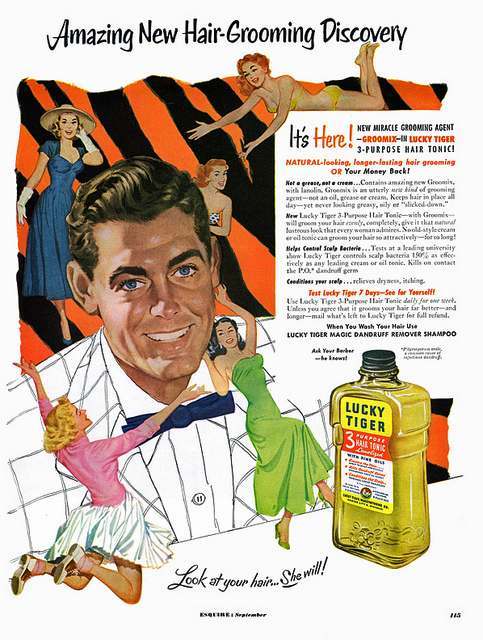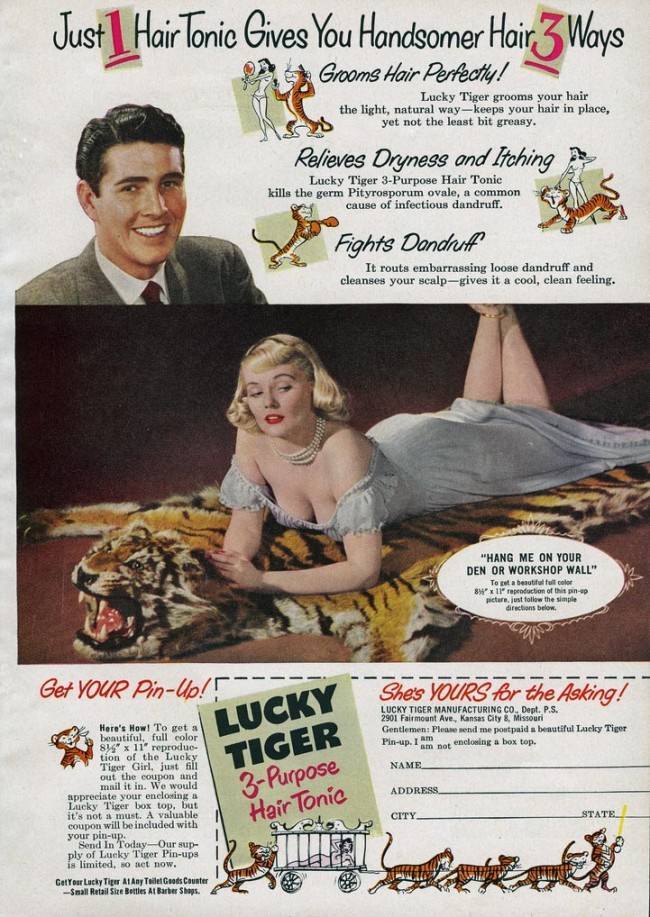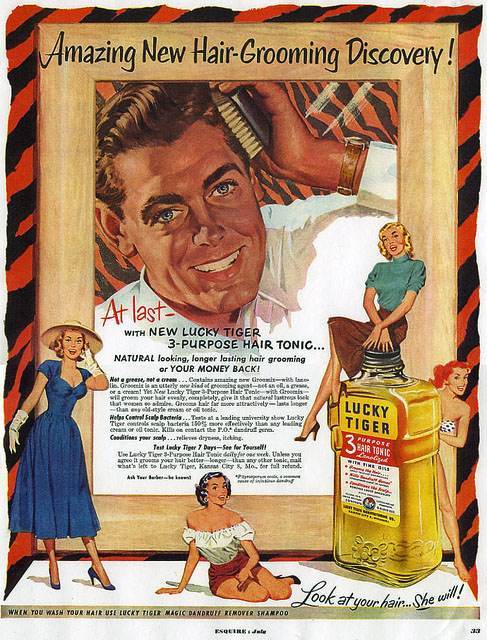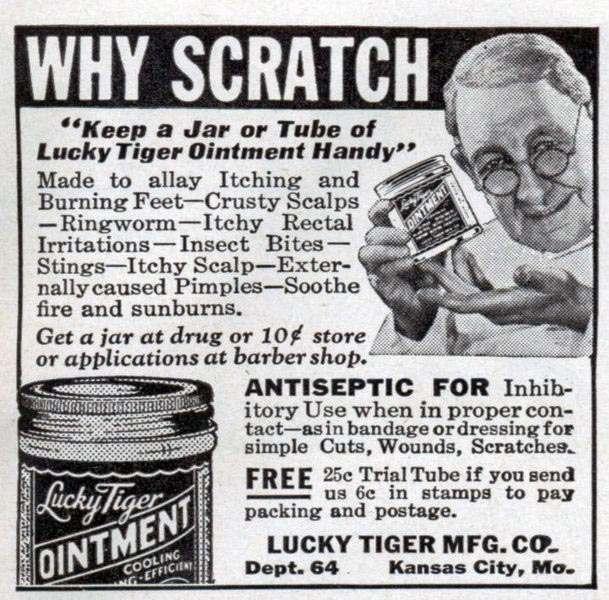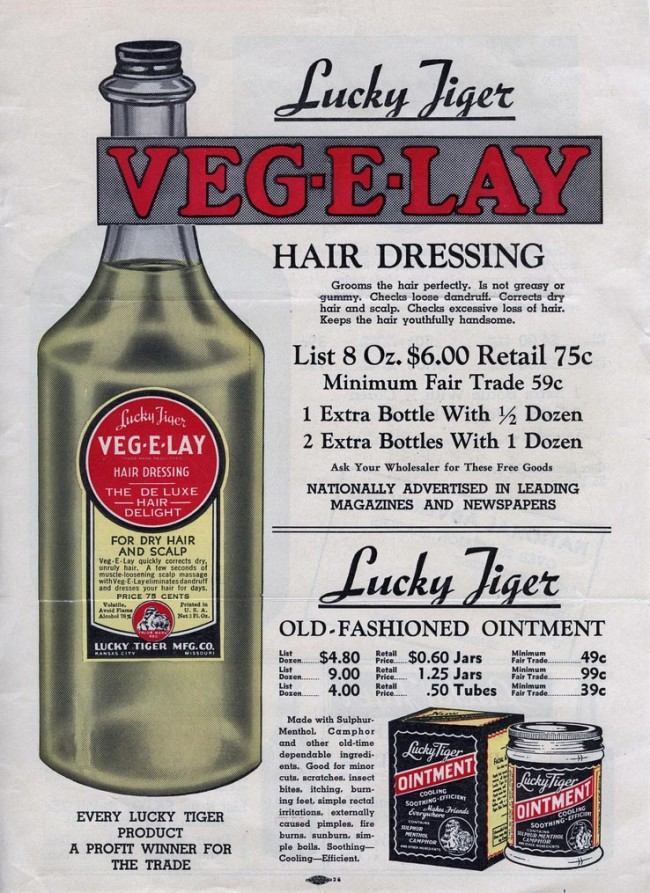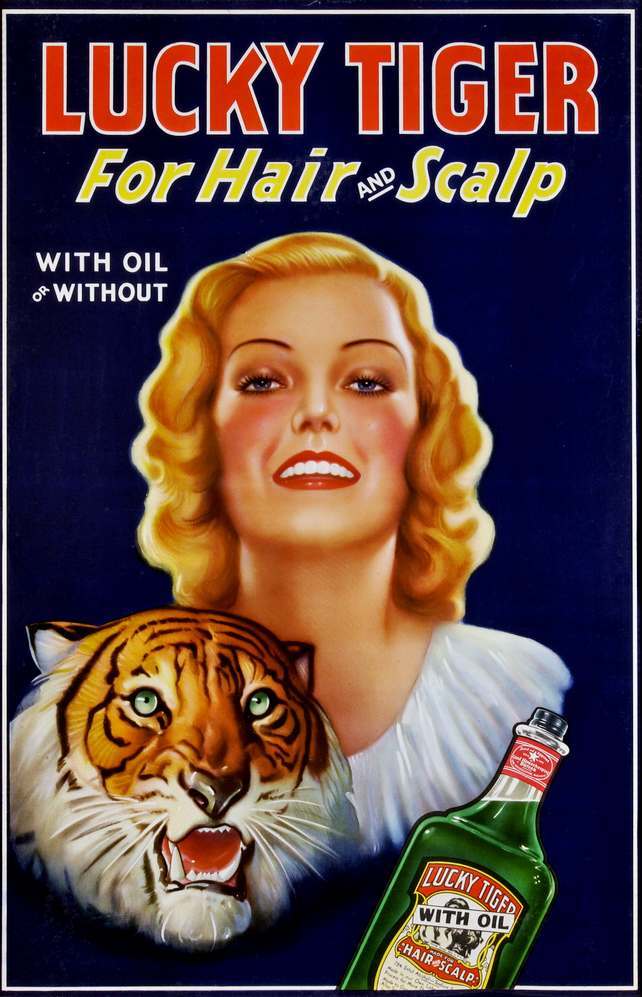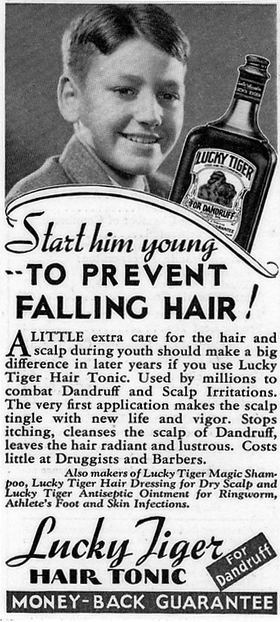 Spotter: @TheMichaelMoran