1955: An Interesting Bath in The Arsenal FC Wash Rooms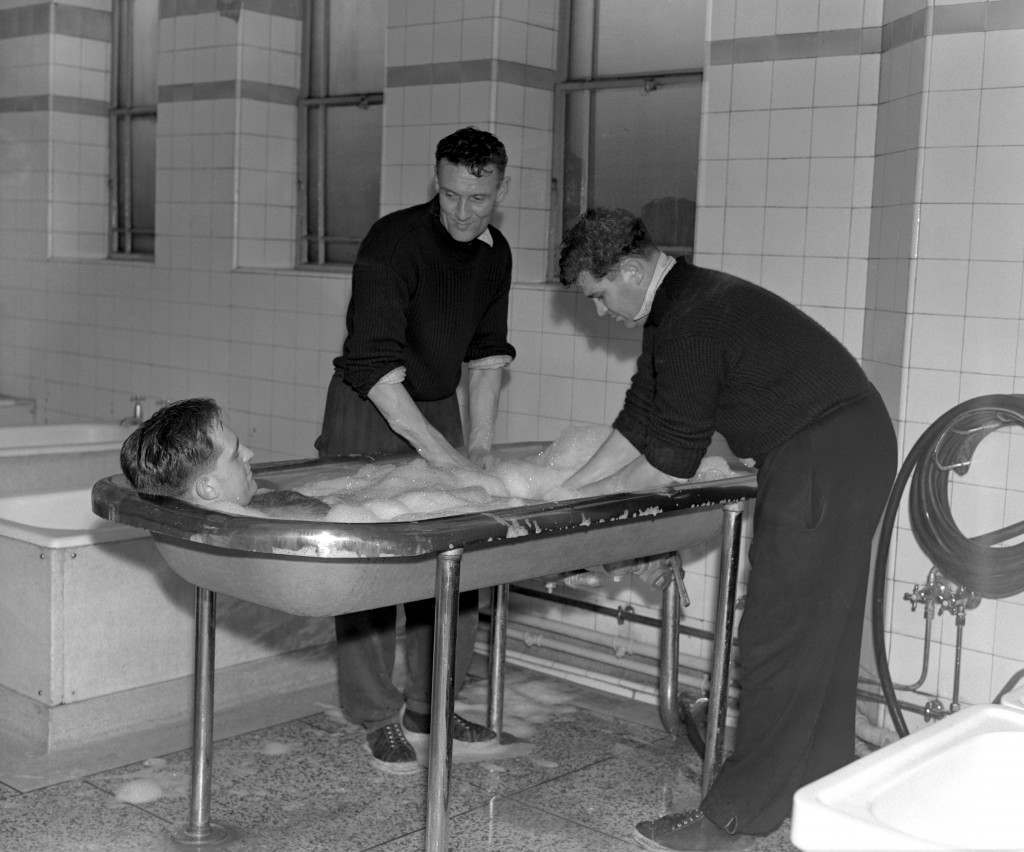 The above is a photograph of inside English Football League Division One club Arsenal's Highbury ground.
The original caption of February 3 1955  tells us:
(L-R) Arsenal's Doug Lishman enjoys a soap foam bath massage, performed by coach Alf Fields and Les Compton.
To buy: Ref: PA.2341750.