18 Great Cartoons From The Peter Arno Pocket Book, 1945
Peter Arno (nee Curtis Arnoux Peters Jr.; January 8, 1904 – February 22, 1968) drew mostly for The New Yorker (he joined in 1929), spanning five decades until his death in 1968, notes Al Q on Flickr. Although many are definitely of their era, most have held up remarkably well in the humor department. These are my favorites from a dog-eared paperback collection called The Peter Arno Pocket Book, published in 1945, I found at a funky used book shop in Castro City, CA.
The artwork is sharp and stylish. The captions complete the joke.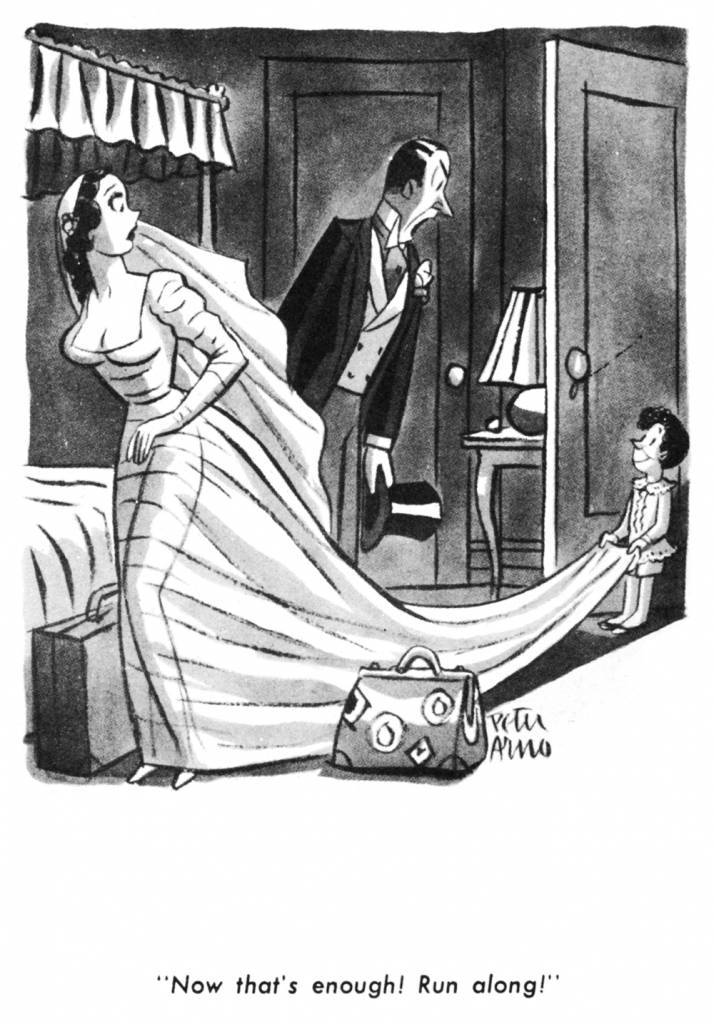 Arno embodied the lifestyle he drew and lampooned: